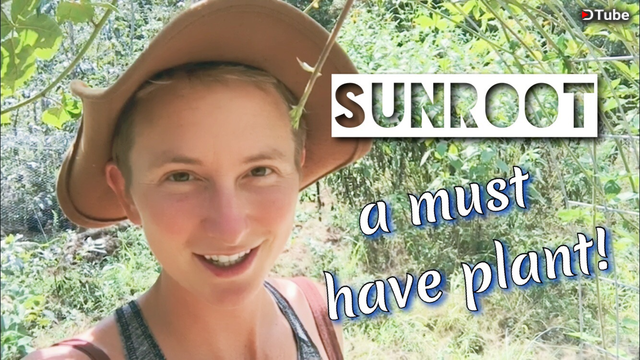 ---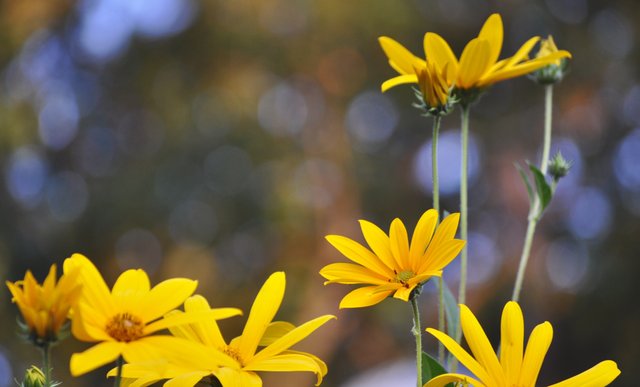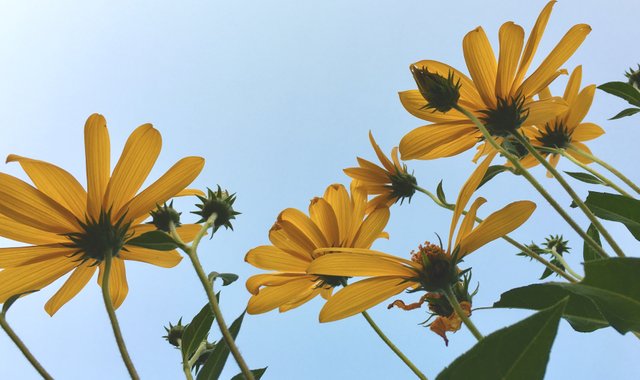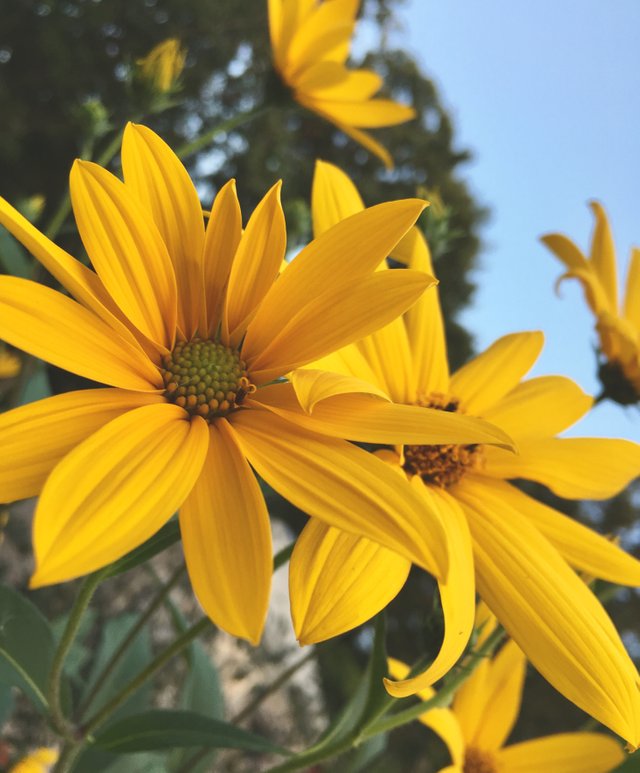 Jerusalem artichoke is often the name given to this glorious plant.
Yet it's not from Jerusalem nor is it an artichoke. Its name is based on the Italian/Spanish for sunflower, girasol, and its supposed flavor likeness to artichoke.
Now that that's over with, it also goes by sunchoke, sunroot, topinambour, earth Apple, etc. We prefer sunroot.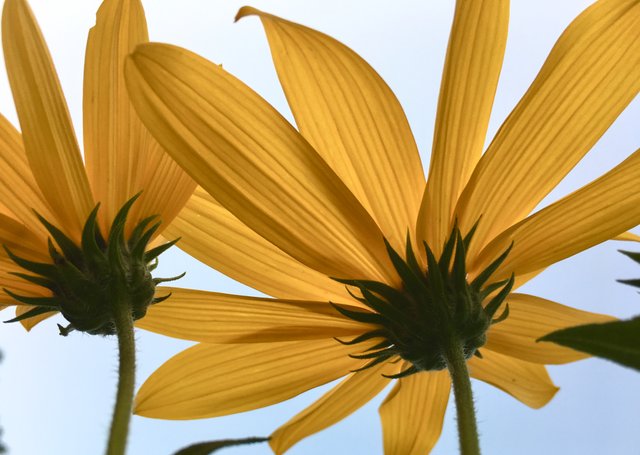 ---
This native plant is in the sunflower family, yet spends most of its energy not on flowering, but on producing an edible starchy tuber.
---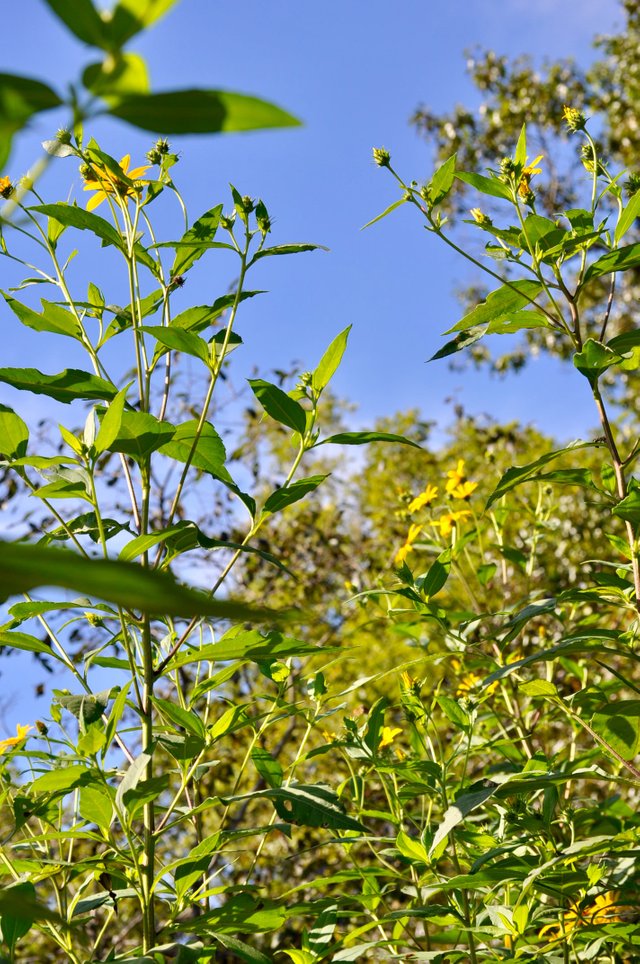 This plant has value as human food, domestic and wild animal forage and industrial energy production. It's very beautiful as well... And did we mention that this plant is hardy?
---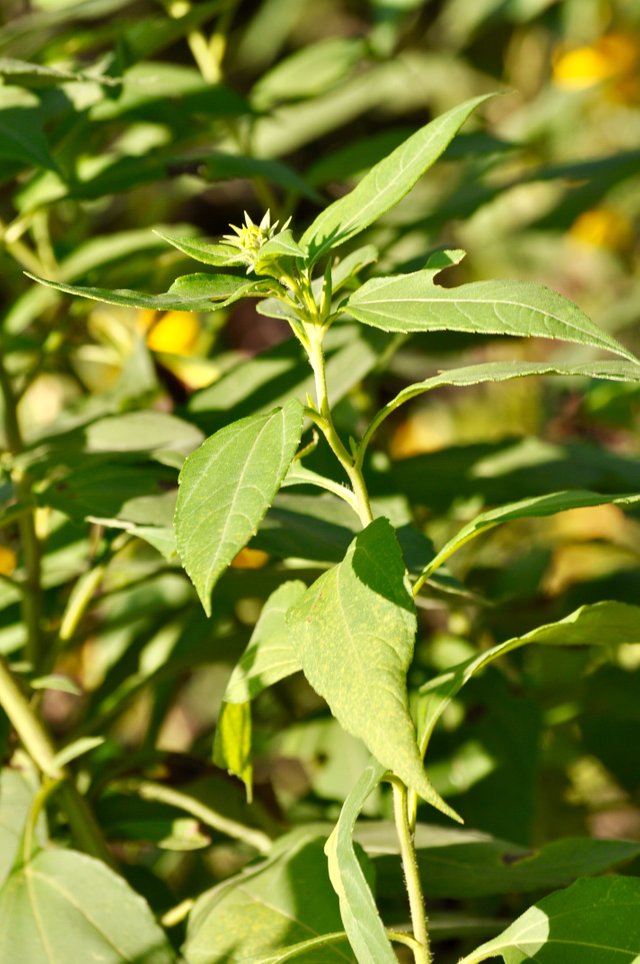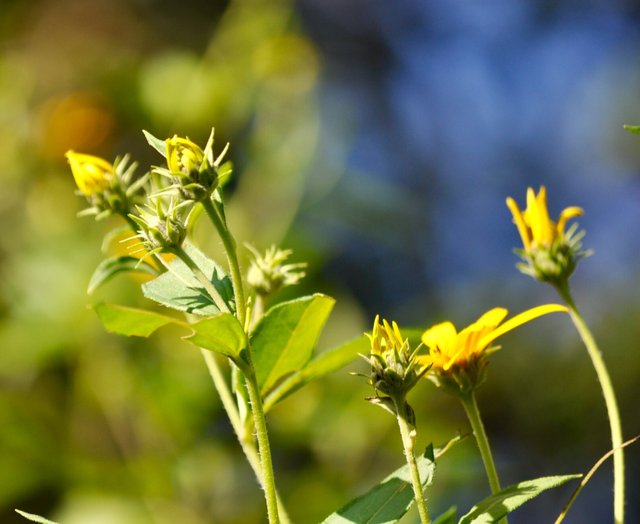 ---
Sunroot is a must have addition to any homestead or garden, yet be forewarned- it can be invasive! (But anything invasive that tastes this good, stores this well and is this versatile is okay with us!)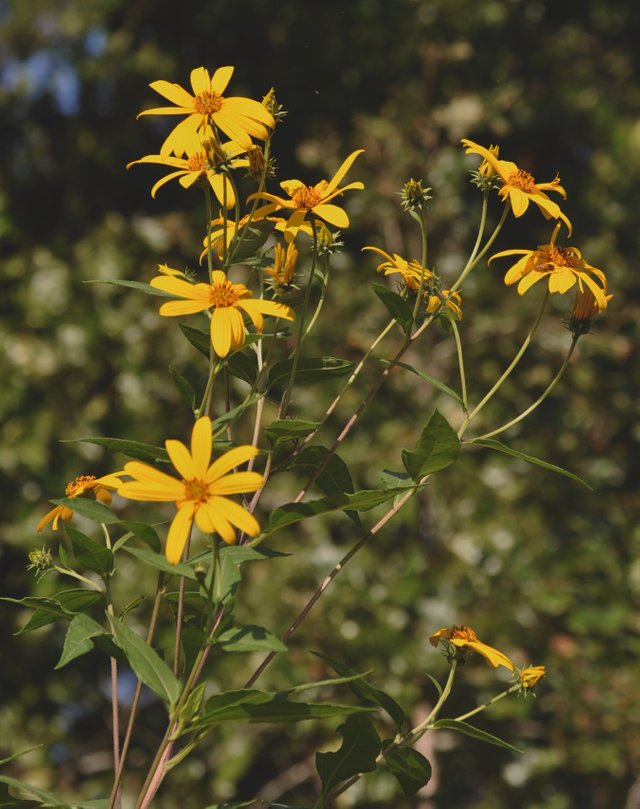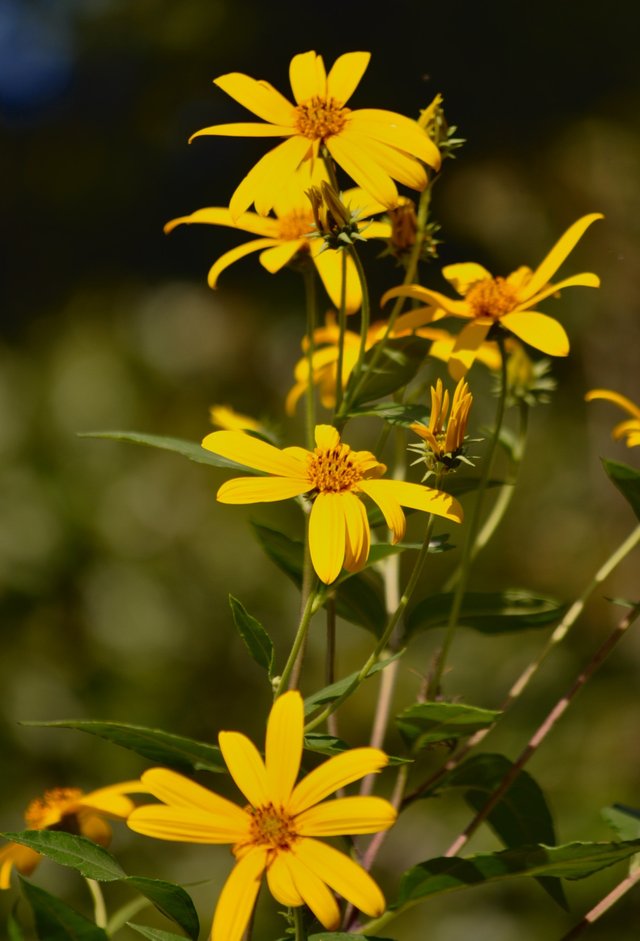 This beautiful sunflower stores its energy in its roots allowing for a calorie dense crop that also contains inulin. Inulin is a non-digestible starch which helps lower blood sugar and feed gut bacteria. In this way, inulin benefits the body by improving digestion and supporting our microbiome which has huge implications for our immunity.
A healthy gut equals increased total health.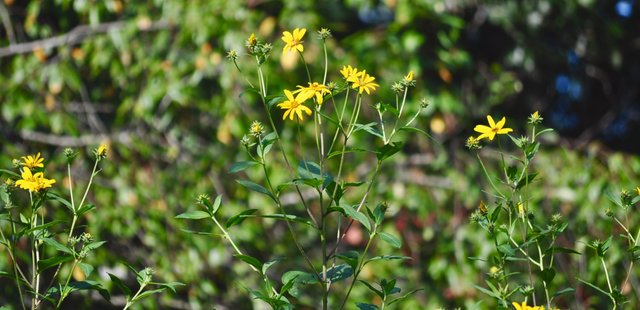 ---
While the flowers don't show up til late summer, these workhorses are active in the garden all year long.
Their long and stout stalks can provide shade habitat and trellis for climbing plants. When they do flower, their flowers act as food and housing for beneficial insects.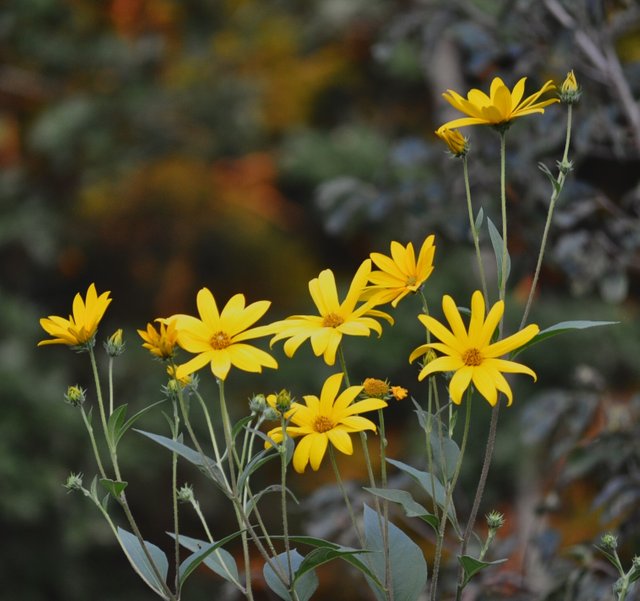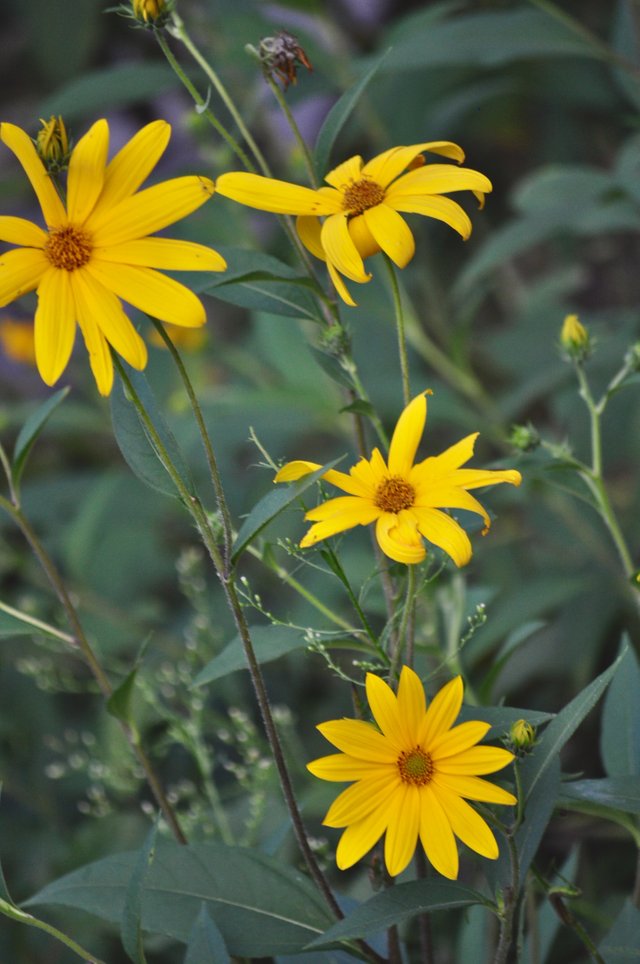 ---
One great thing about this plant is you can leave the roots in the ground and harvest it all throughout the winter and in fact the frost makes the root sweeter!
The tubers can be eaten raw, steamed, sautéed, boiled, baked, fermented, dried (or made into flour).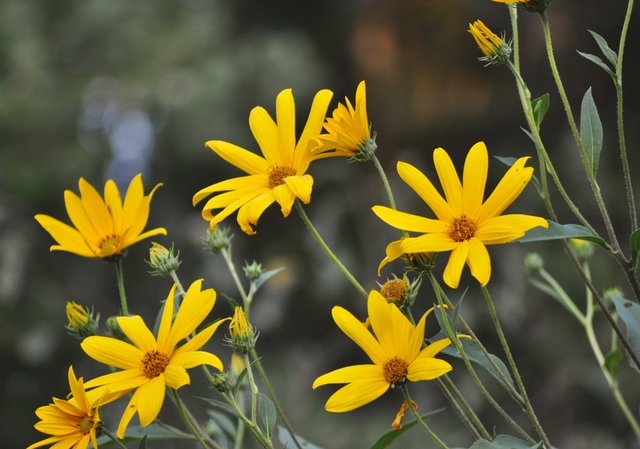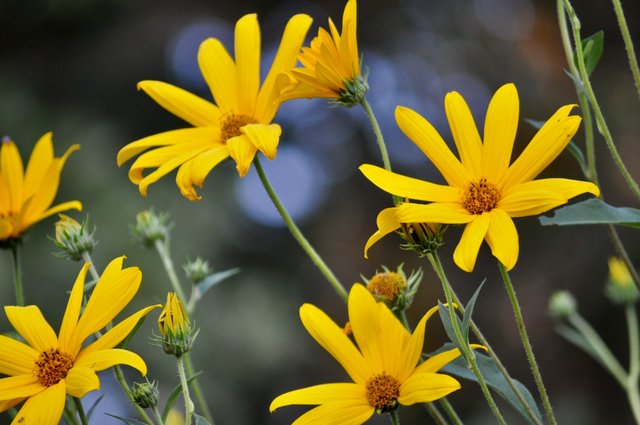 A truly versatile plant, sunchokes produce plenty of food and bring beauty for very little effort. We wouldn't be without this stellar perennial!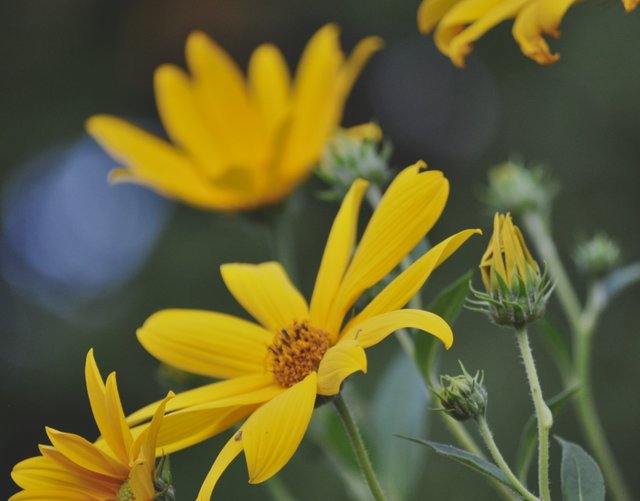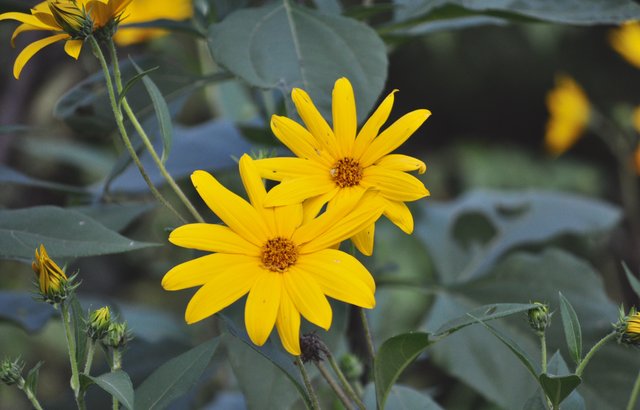 ---
▶️ DTube
▶️ IPFS