I have become a Steemit Advocate.
When I talk to someone who is unfamiliar with cryptocurrencies about Steemit, they often make a joke to allude to the fact that it isn't real money.

I'll just go get my monopoly money and take that to the store.
There is a lot of work to do in bridging the gap between the public and us Steemit Crazies. When Steem Gift Cards (by @xtrodinarypilot) came out, I was super excited. To me this alleviates the learning curve pressures (and let's be honest, it's a steep learning curve those first few weeks) of the cryptocurrency newcomer to Steemit. This includes familiarizing oneself with exchanges, exchange rates, attaching a bank account to the exchange, and so much more. Personally I see this as a major road block to many people initially trusting and staying on Steemit. Myself, I've always had a hidden geek that is very happy to come out to play on the Steemit Playground. It has been fun.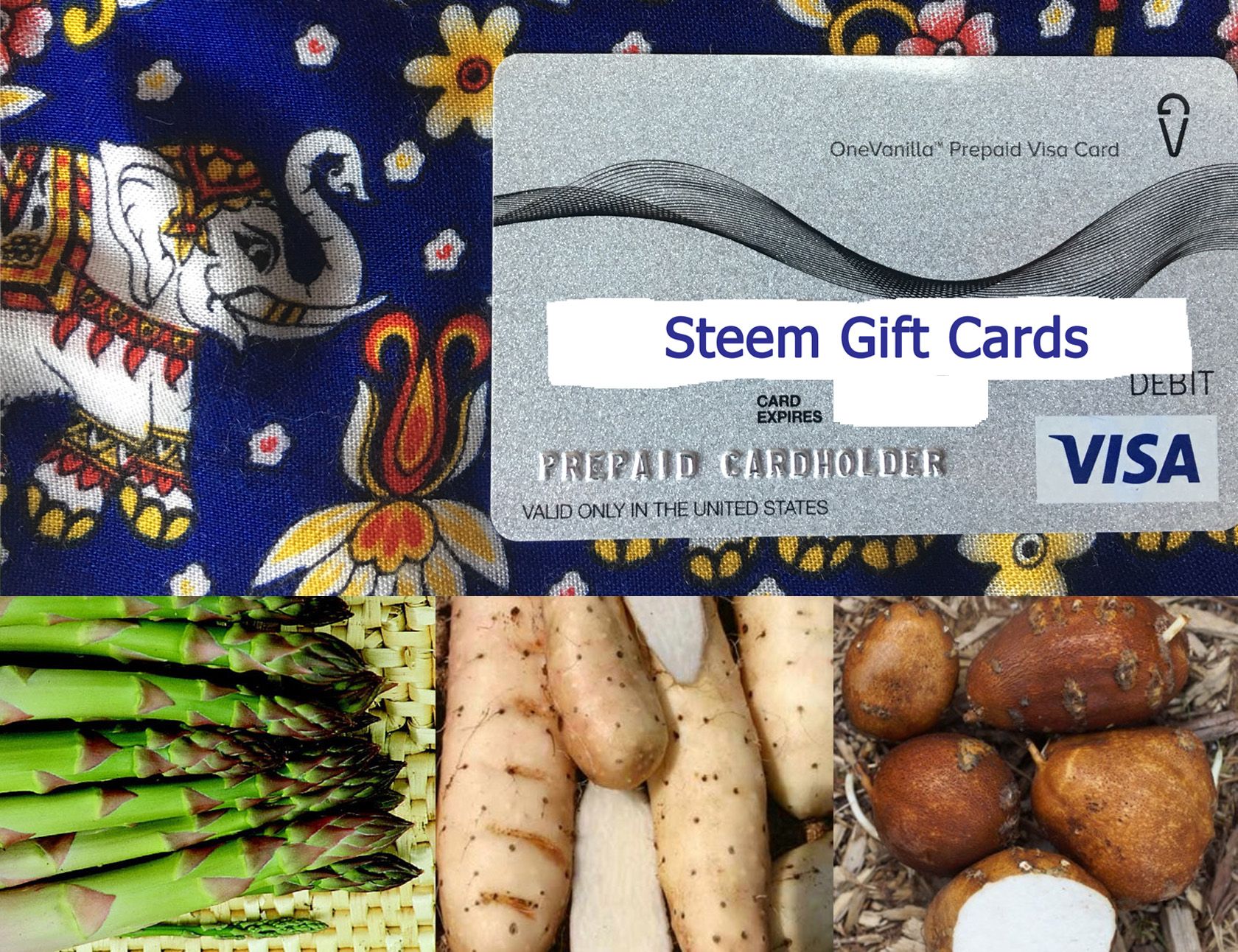 Now, with Steem Gift Cards, we can essentially use liquid Steem and Steem Backed Dollars (SBD) to get Visa Cards for basically the same amount of interest/fees as any exchange. This eliminates the offputting, to many, process of taking it through multiple exchanges to get it out – Bittrex to Coinbase for example and having to exchange SBD for BTC to LTC (to avoid the transfer feeds of BTC), to Coinbase, to the bank (with an extraction fee taken out each step of the way).
In the following paragraphs, I'm going to talk about my experience using Steem Gift Cards and how I made my first purchase using Steem to buy Plants (some rare and unusual, but very useful!) for my gardens and food forests!
I started with a $50 gift card as I wanted to make sure the site was trustworthy before I purchased a larger one. I will say after this experience, I would go bigger - probably getting the $500 gift card as the fees are the same so taking out more money makes more sense. The fees ate up a percentage of the money (but again, this is about the same rates you're going to pay if you go through exchanges and multiple cryptos!).
First, let me just say I just love how transparent everything is on the blockchain: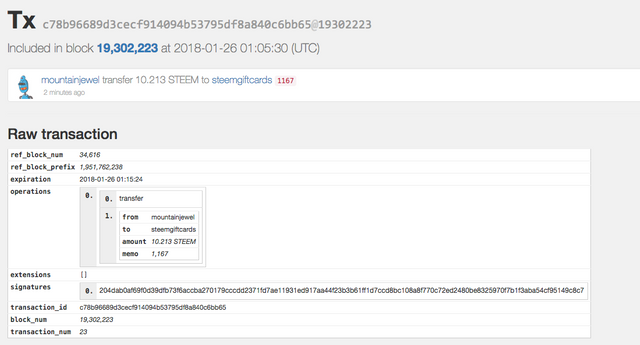 Purchase: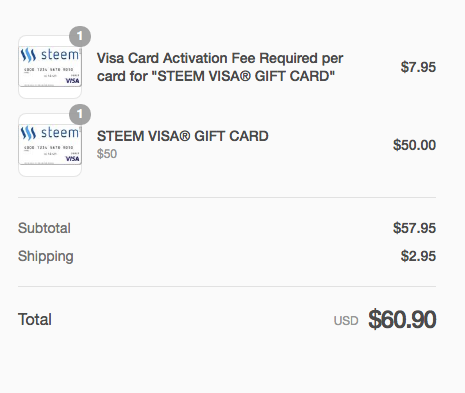 Pros
Fast, Clear Service Online.
Ryan @xtrodinarypilot has great communication and was very kind!
Easier than going through exchanges and about the same rate.
A direct way to take Steem out of Steemit! (This is a huge incentive for people who aren't computer literate to start generating Steem!)
Offered to ship out a card of equal value after I learned the custom cards the cards go through take 7-10 days. I thought this was really generous and awesome. He says this has been an overwhelming request.
Wide offering of cards (Best Buy, Amazon, ITunes, the list goes on) - great option for people who use these services or want to give them as gifts.
He threw in a Steemit window decal! (Thanks!)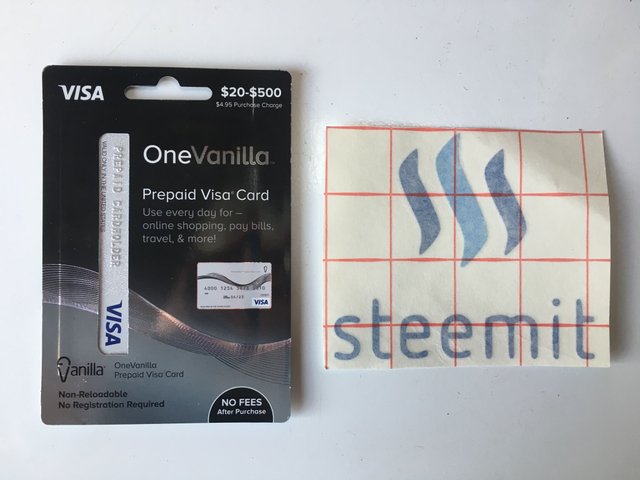 Cons
Inititally I wasn't sure how long the wait would be. As mentioned above Ryan offered to ship me a card of equal value so I wouldn't have to wait the 7-10 days that one normally has to wait. There is now a disclaimer on the website stating this. I think it's really generous of Ryan to do this.
Fees are just part of the game so far with trading cryptos into fiat and Steem Gift Cards isn't taking a cut, but just taking out the fees it costs to trade Steem into USD. This isn't really a Con of the card, just par for the course in exchanging cryptos for fiat.
I consider this experience a complete success and I'm so thankful Ryan took the time to create Steem.Cards!
Thank you Ryan, I had a great experience and will likely start saving up for a $500 card!
And Now Onto The Plants!!
An interesting parallel just came to mind... I am powering up much of my earnings through Steemit. This is actually the first time I have taken money out of the cryptosphere (I have used some earnings to buy Alt coins) and purchased something with it. Many people think cryptos aren't trustworthy and it is true that there is great risk. I'm not taking much of my earnings out because I believe Steem and SBD will only gain in value over the next couple years. What is now worth $100 could easily be worth $10000 in 2 years time. So this takes time.
It isn't any different in that way from planting
asparagus, tubers, trees and shrubs on the homestead!!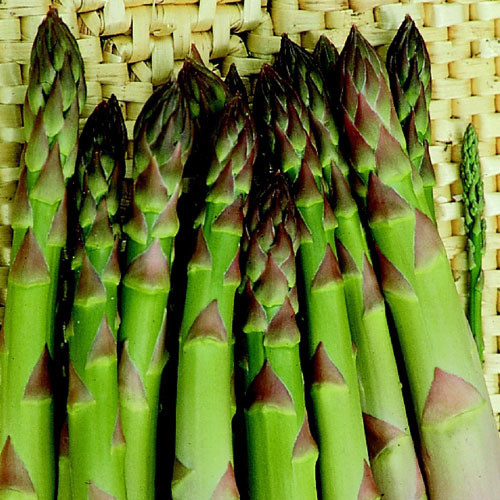 (source)
On the homestead everything takes time to grow and bare a significant amount of fruit. I thought it was humorous to buy something that also takes time with something like Steem which is a long term investment.
Here are some of the plants (along with asparagus)
I bought with my gift card!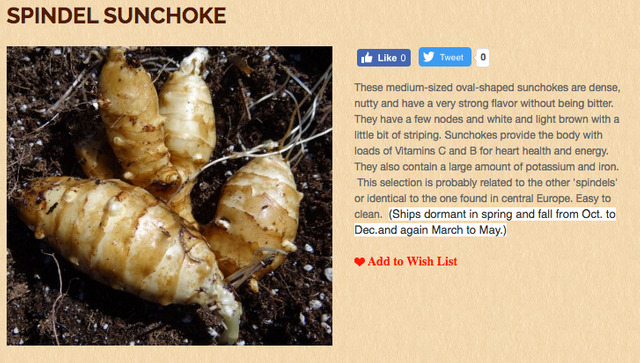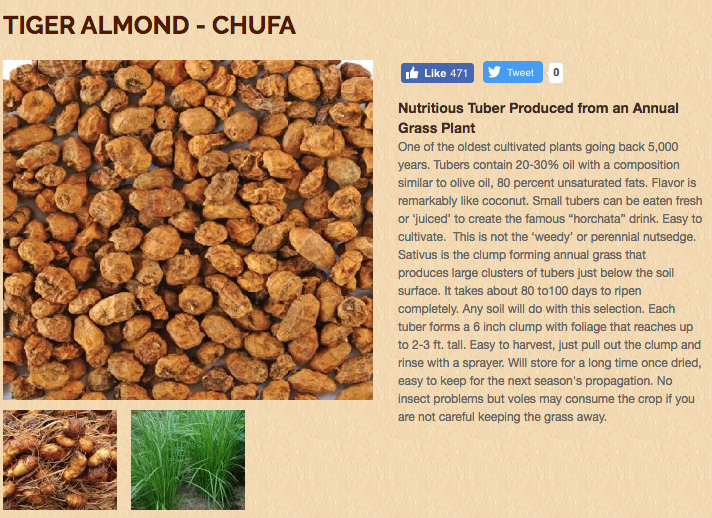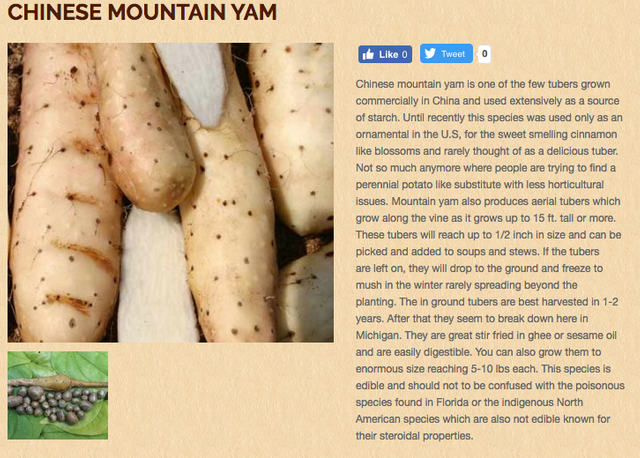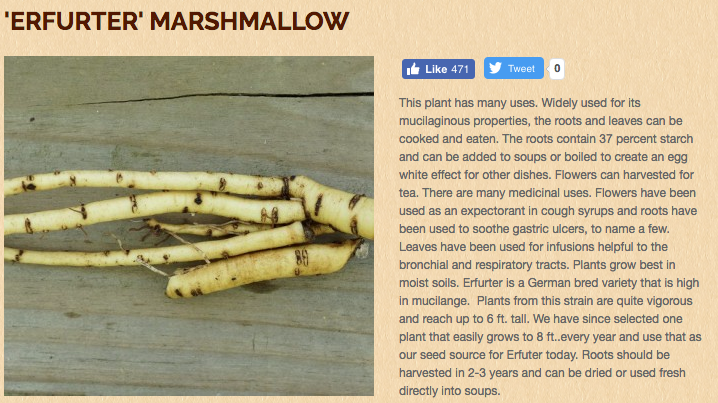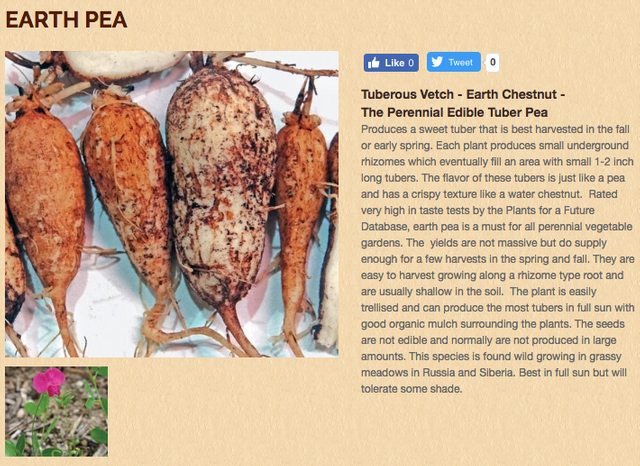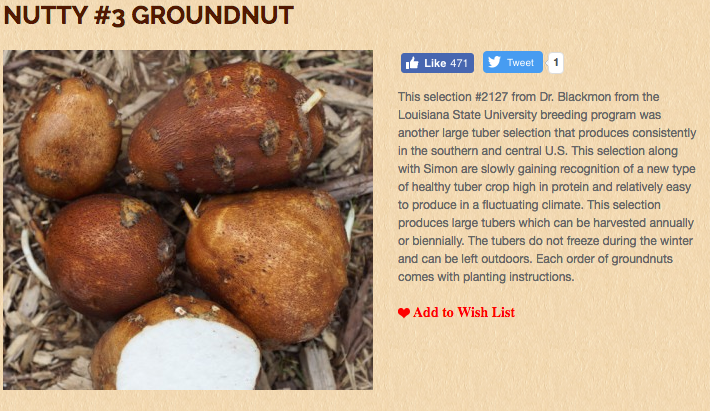 All Product photos are from the Oiko's Website.
Pretty Exciting, eh?!