Different Clamps On The Homestead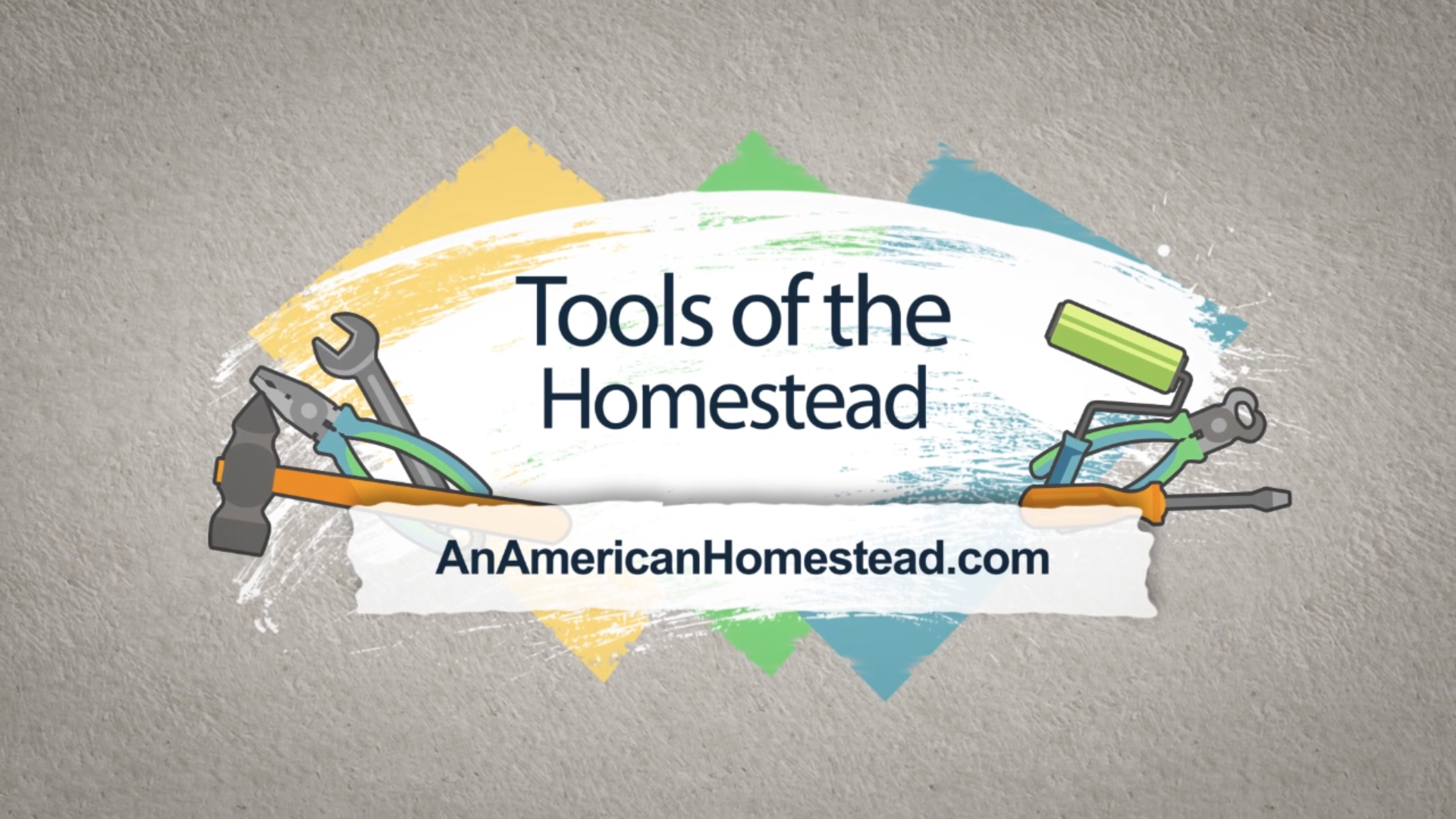 Most of the out buildings you see on the homestead have been built by my father in law @hansjurgen. When he needs some specific help, he will come get me to assist but he really enjoys building and putting things together.
As we continue to identify our most valuable tools here on the homestead with this series, we would be in error if we didn't mention our clamps. Tim (@hansjurgen) often uses these to add an extra set of hands to his work site. These are great for being able to hold something in place while you need to be working on something else. So during the building process, these clamps get a lot of use and that is why we highly recommend them for homesteads.
One of the most common emails we get are from couples in their 50's or 60's who are starting a homestead and they are even wanting to begin from the ground up. Bless these brave souls! But they don't have any children helping them along the way and will be doing it by themselves. These clamps that can provide builders with an extra set of hands when there are none around, suddenly become amazingly useful.
We have a lot of different clamps that are used on the homestead. Here is a variety of them brought out for your viewing.
Here is a quick overview of just some of our many clamps. Pictured are various pipe clamps, C-clamps, F-clamps, spring clamp and a bar clamp.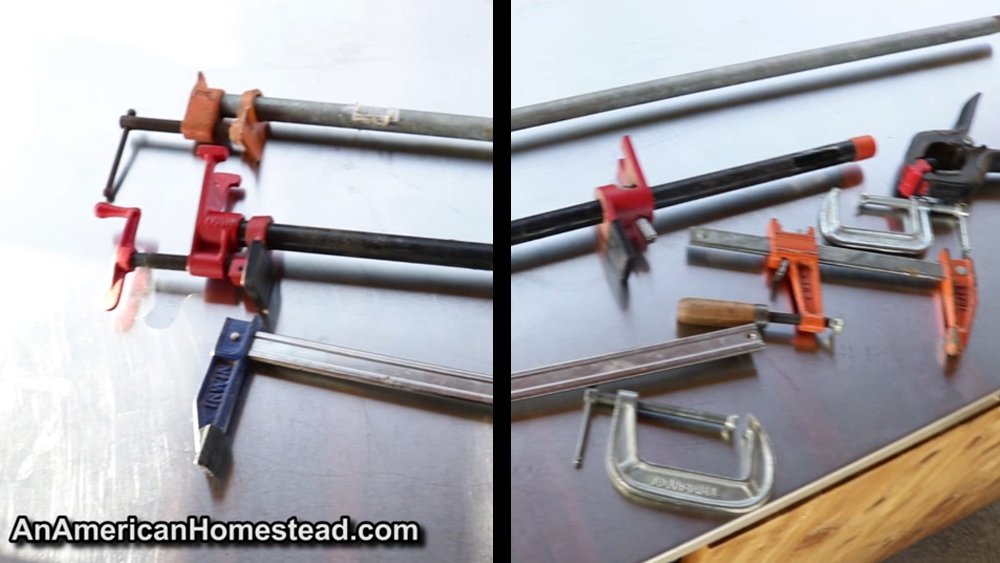 This short bar clamp is one that gets used a lot in building projects around the homestead. In fact, I don't think I've ever seen it not being used during a framing project. Tim always them close for an extra hand.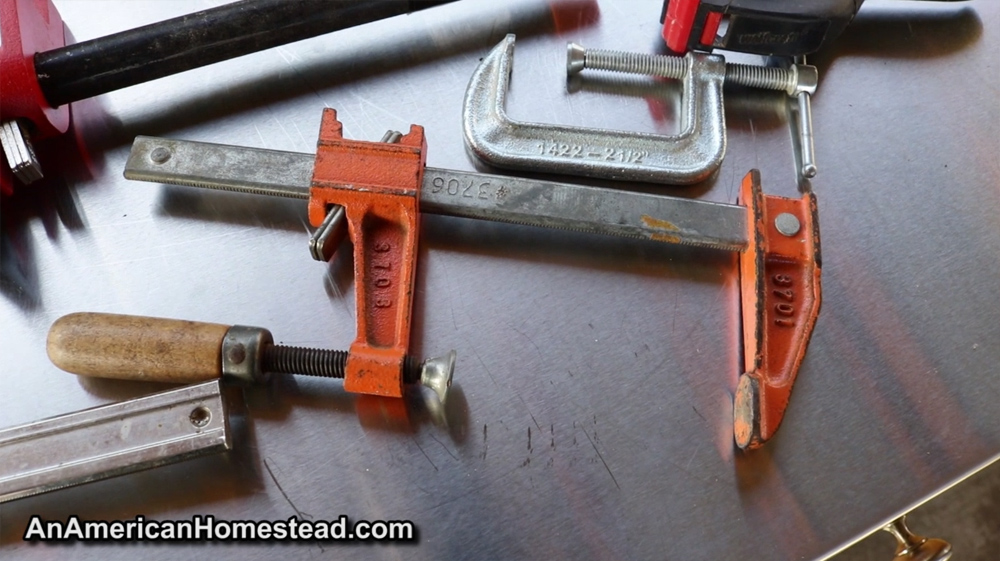 These C-clamps are pretty handy for a variety of tasks. They also are used often. Another thing about these is that they are not very expensive and so its worth picking up a few to keep around the tool shed.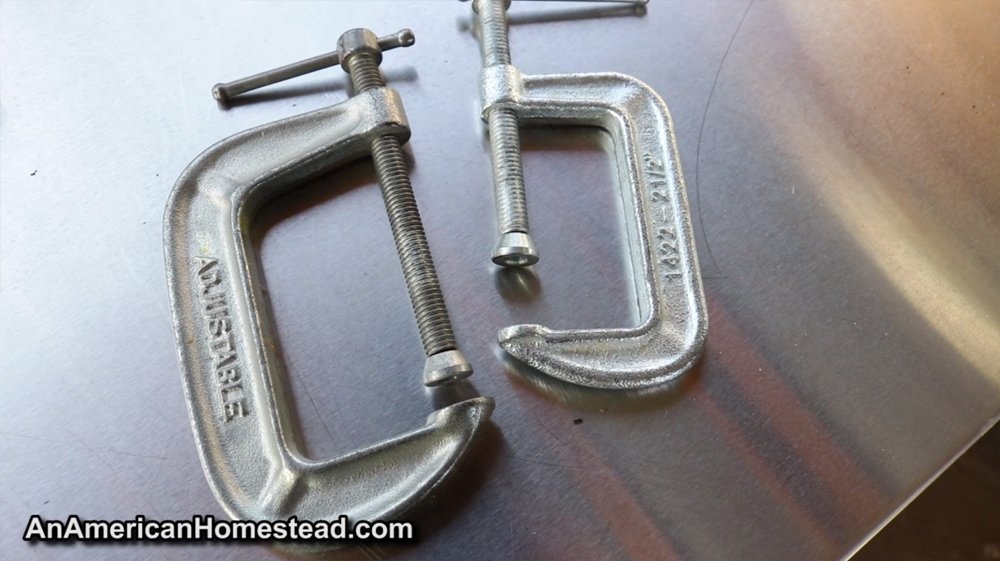 Clamps like this bar clamp or pipe clamps are essential if you are building furniture or cabinets. The cabinets on the outdoor kitchen have been built using these clamps.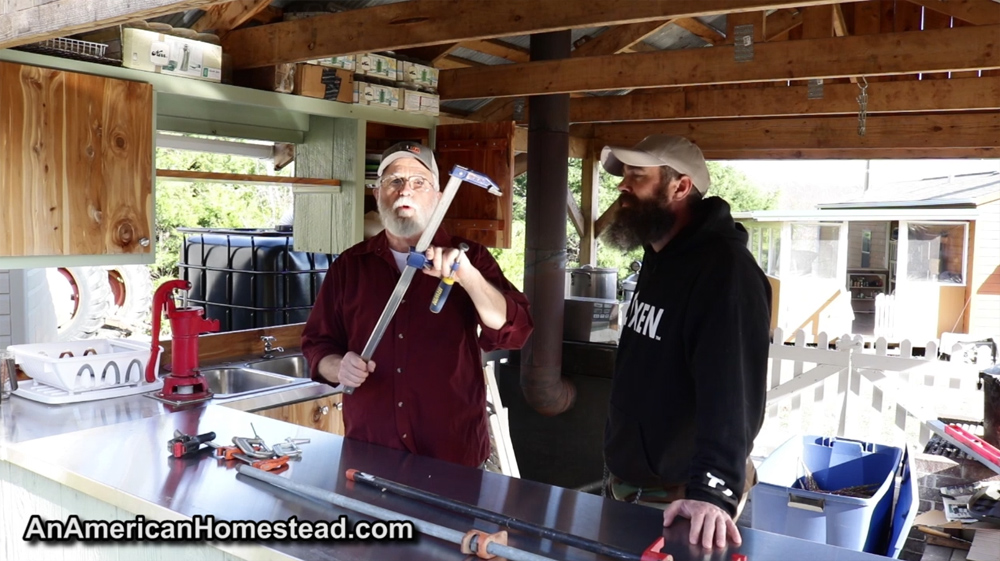 Here are the cabinet doors on the outdoor kitchen. They were created using these pipe and bar clamps. The wood was harvested and milled right here on the homestead.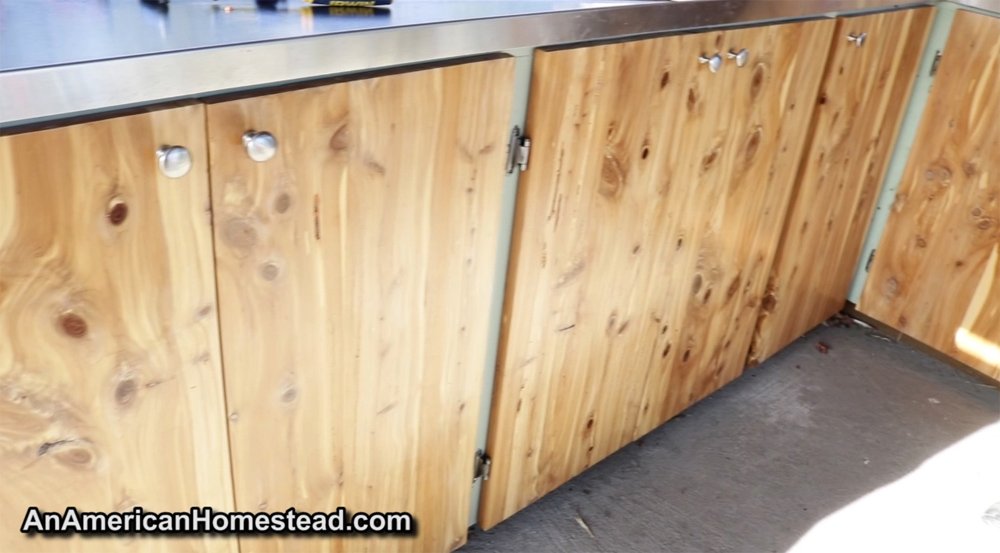 So now that you have an overview of the clamps, here are some of the building projects that they have assisted with on the homestead.
First off is of course the outdoor kitchen!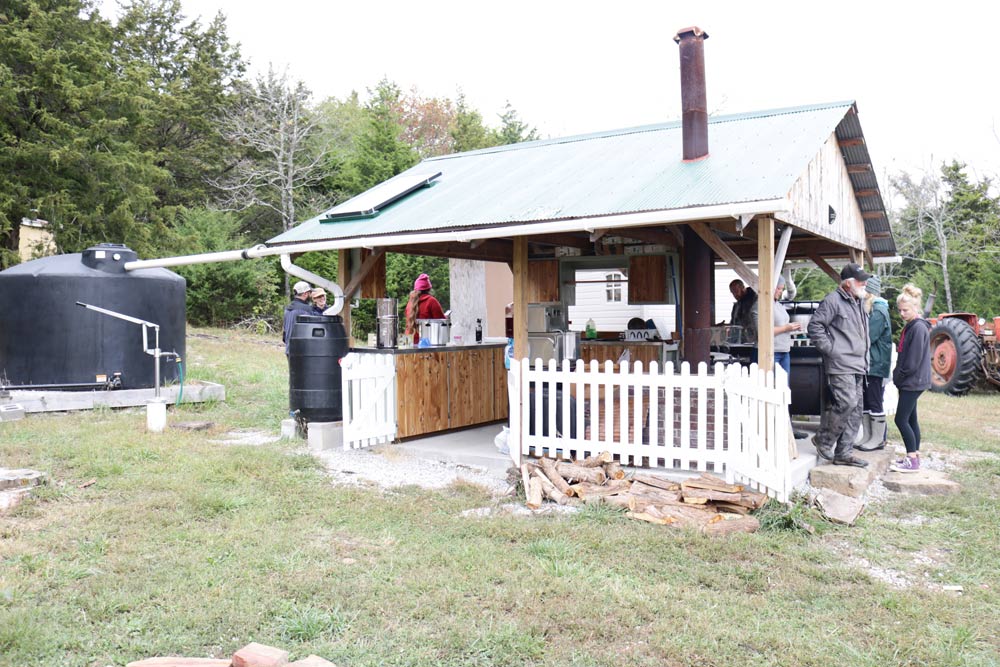 Then we have buildings like the chicken coop!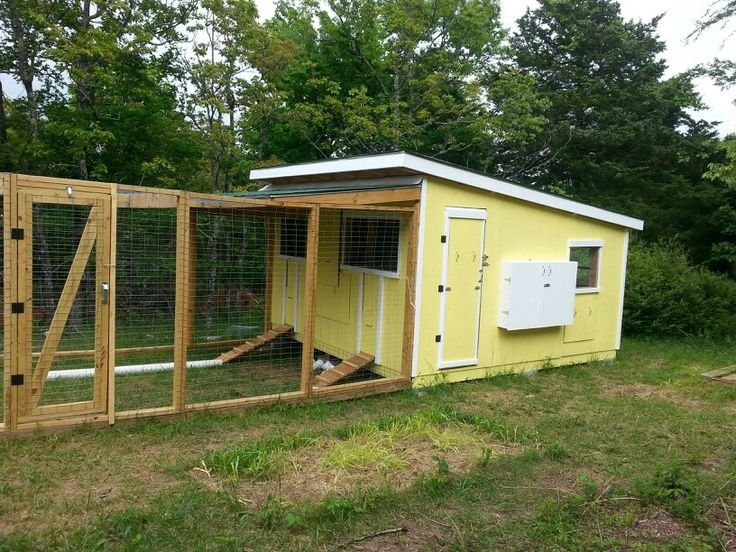 Those are just a few examples of buildings and project built around the homestead using these clamps. Do you own any clamps? Trust us, these are essential tools you will need if you have building projects to get done. The extra set of hands will come in handy.
Let's Review
Clamps are great for providing an extra set of hands
Excellent for building or furniture projects
An assortment of clamps like the ones shown here will cost you around $50-$75 at your hardware store.

Are there any clamps not mentioned that you would recommend? We try and do a tools post for the homestead a few times per month so stay tuned for the next one.

---


Visit Us Online: http://AnAmericanHomestead.com
---
JOIN US ON SOLA (TWITTER REPLACEMENT) FOR MORE HOMESTEAD CONTENT



https://sola.ai/americanhomestead
---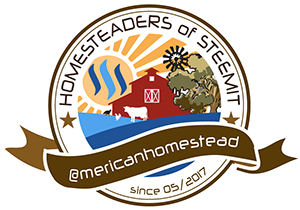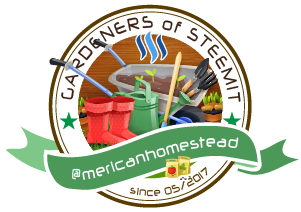 EVERYTHING IN THIS POST POWERED BY SOLAR !