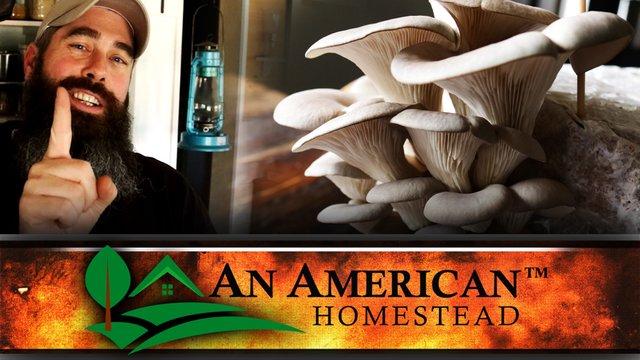 Our homestead has been using Field Forest Mushroom products for the last couple years with pretty good results. Growing mushrooms can be a low maintenance extra crop for your homestead. They are packed full of vitamins, nutrients and have various medicinal values as well.
NOTE: Great project for families or children! They will love watching this grow!

Until now, we have been growing Shiitake and Wine Cap mushrooms on the homestead with fairly good results. And now we are expanding into Oysters that will make it easier to possibly propigate our own mycelium and continually grow our own on a regular basis.
So we ordered a Grey Dove Oyster table top block from Field Forest with the intention of growing a few mushrooms and then using the rest of that block to inoculate bags of substrate. The first flush of oysters is in and we will begin the process of making new bags and future mushrooms.
Here is the block as it was when it arrived in the mail.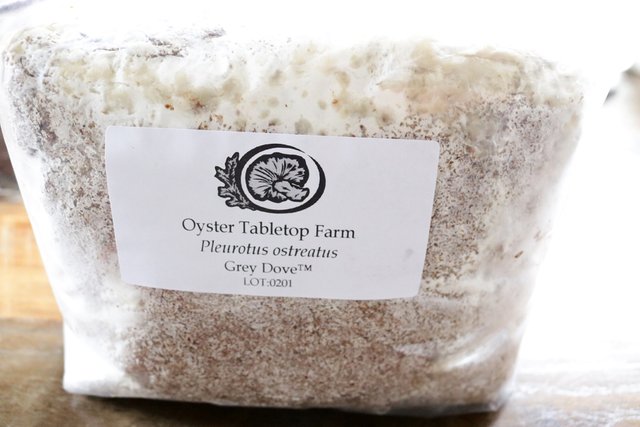 For about 2 weeks, there was no activity. Then suddenly we saw pinning coming out of the slots that we were instructed to cut into the plastic covering of the block. This was our first set of pinning we saw coming out.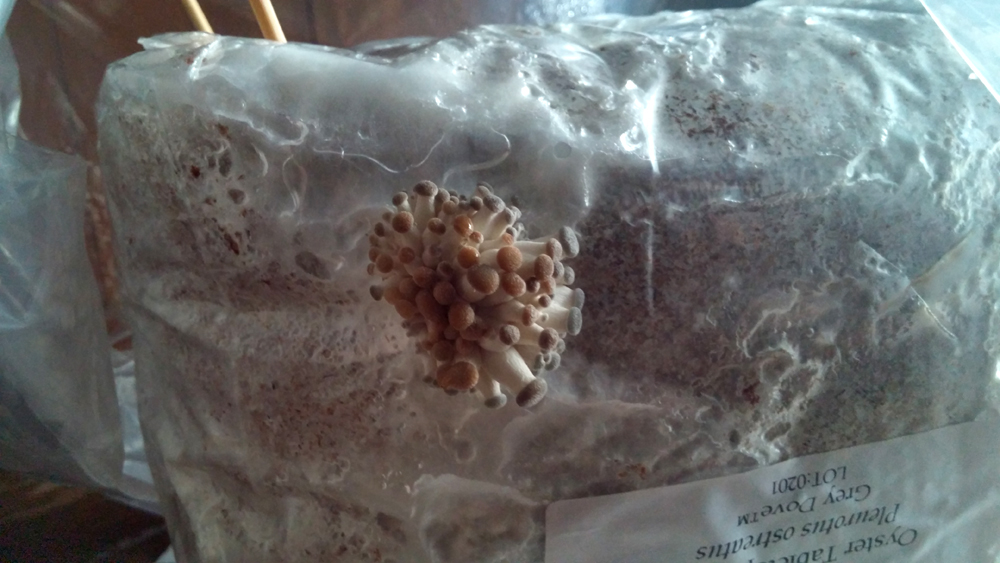 And then about a day later, pinning erupts from the other side of the block!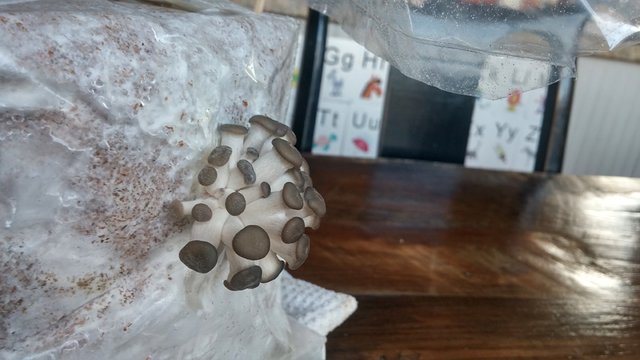 At this point the mushrooms are off to the races and we are getting fast and amazing growth every day!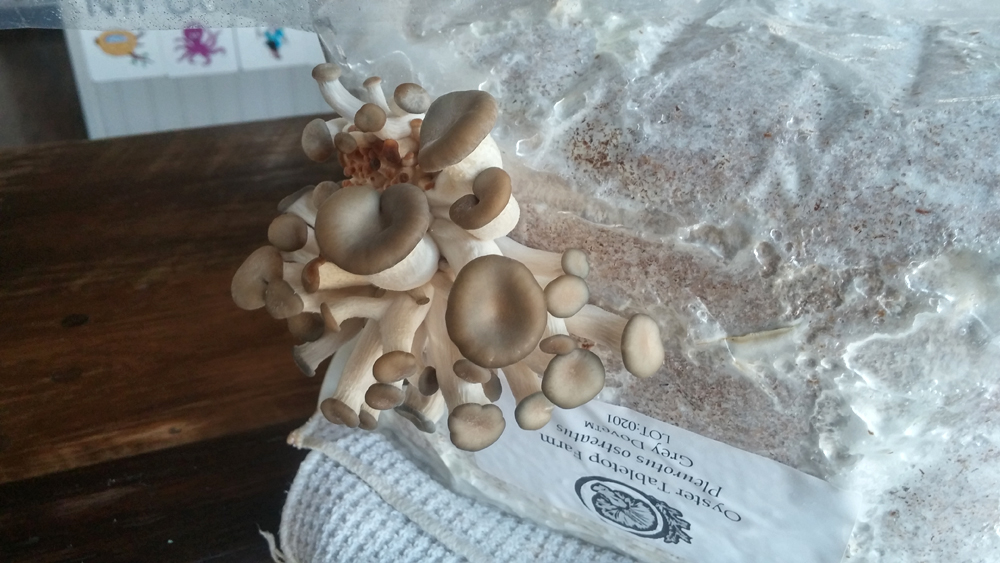 And they keep growing...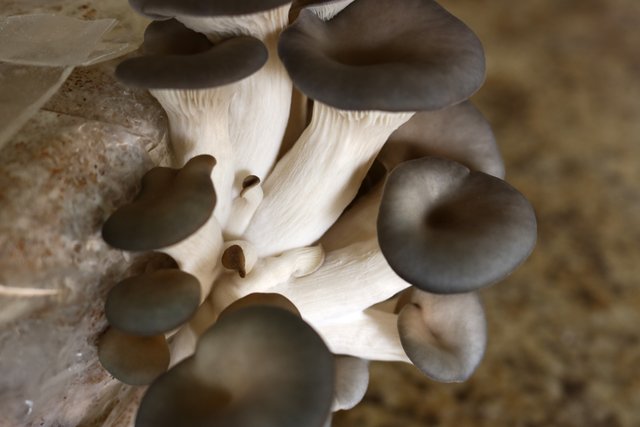 ...and growing!!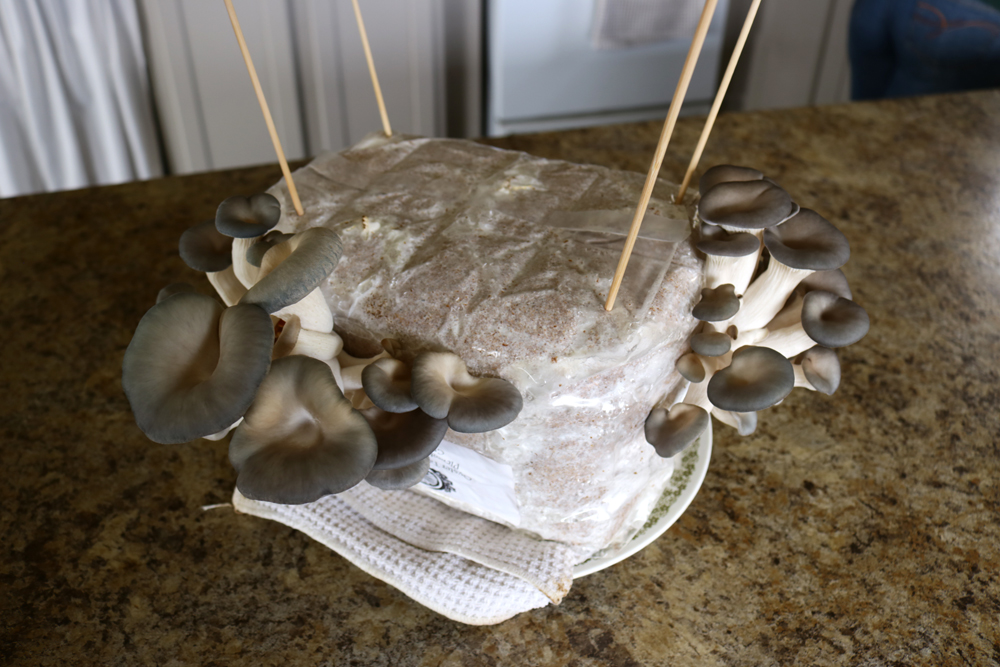 Now they tell you that you should not eat Oysters raw but I confess I have and had no ill effects from them. I thought they were delicious! In fact, everyone tried a bite and gave their approval of the earthy and nutty flavor.
We could totally get used to growing much more of these!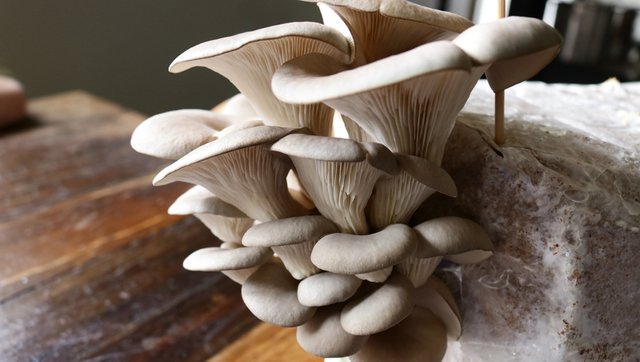 So I would call the table top block from Field Forest a success. Now, I could let the block rest and then allow it to grow more future flushes in the weeks ahead. But the purpose of this block is to use the included substrate to inoculate other substrate bags. The longer you wait to do this, the more the chance the current substrate will become tainted with harmful bacteria or mold.
Stay tuned for future posts on how our Oyster expansion turns out. We are planning on making substrate bags full of 50/50 small wood chips and rice hulls with a secret ingredient only to be named in a future post.
Have you ever grown mushrooms before? Tell us about it in the comments below!
---


Visit Us Online: http://AnAmericanHomestead.com
---
JOIN US ON SOLA (TWITTER REPLACEMENT) FOR MORE HOMESTEAD CONTENT



https://sola.ai/americanhomestead
---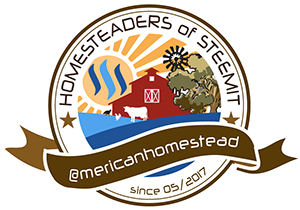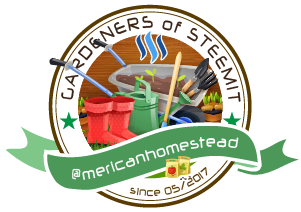 EVERYTHING IN THIS POST POWERED BY SOLAR !