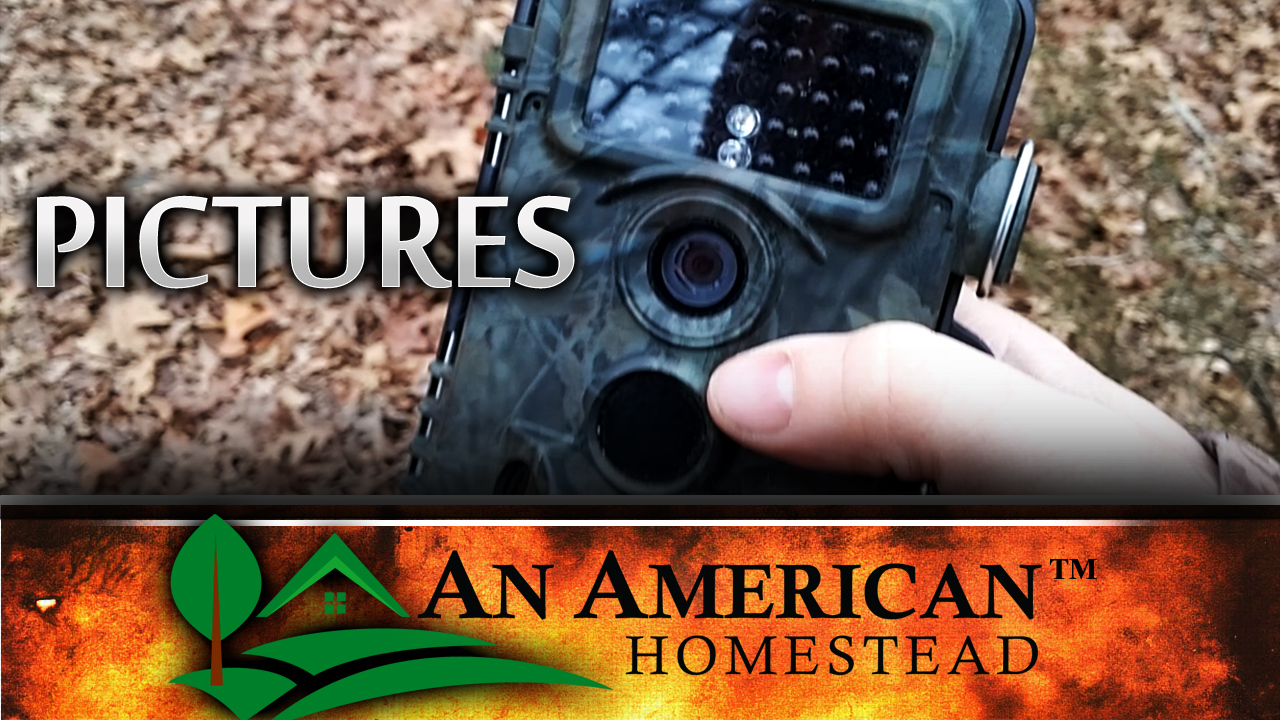 It's time now to take down the deer camera and bring it in until next fall. Actually, I would really like to get about 2-3 more of these and keep them up year round to see what other animals we could get on camera. We know that bears and mountain lions frequent the land so it would be amazing to get a picture of them.
Game cameras have really come a long way in technology in recent years with fast shutter speeds and excellent nightime photos. Most cameras will also allow you to catch video if you want. Newer cameras will also almost last all year on one set of batteries especially if you use the newer lithium batteries that work well in cooler temps.
So here are some of my pictures in recent days that I thought you might enjoy.
Here is a good photo of a blue jay. They frequent my feeder on a pretty regular basis. In fact, most days it seems I'm only feeding squirrels and birds.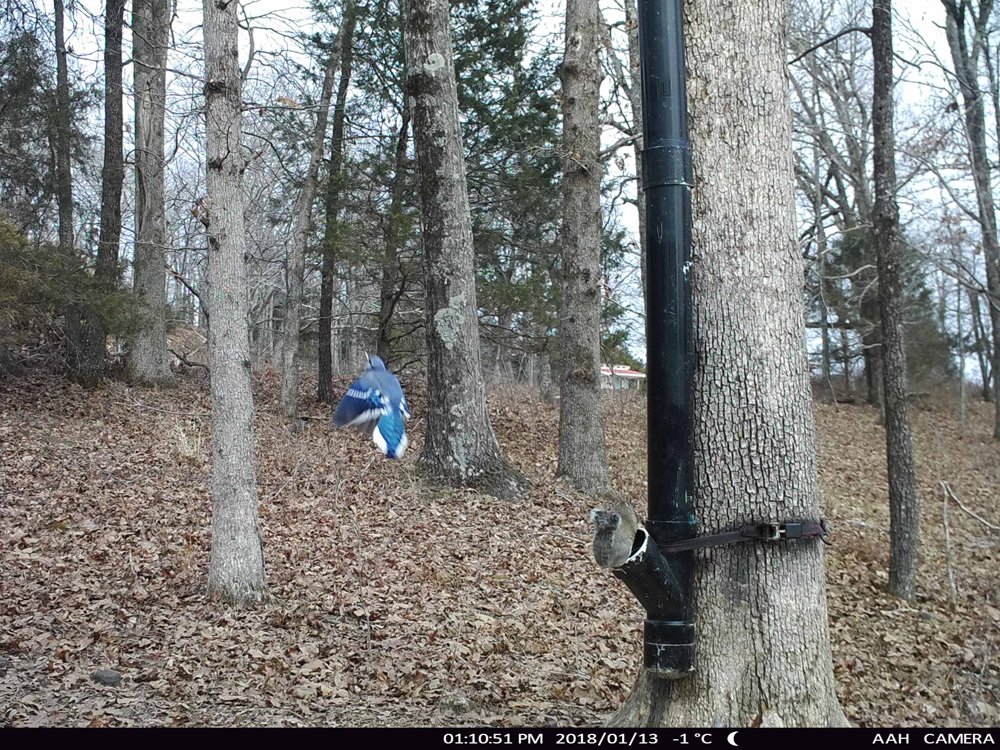 Speaking of squirrels, here are some fat happy ones that have been eating on my feeder all fall and winter. Don't they look happy? They have to be careful however. They have predators that know they are hanging around and you will sometimes see hawks, owls and even eagles lurking nearby ready to take them away for dinner.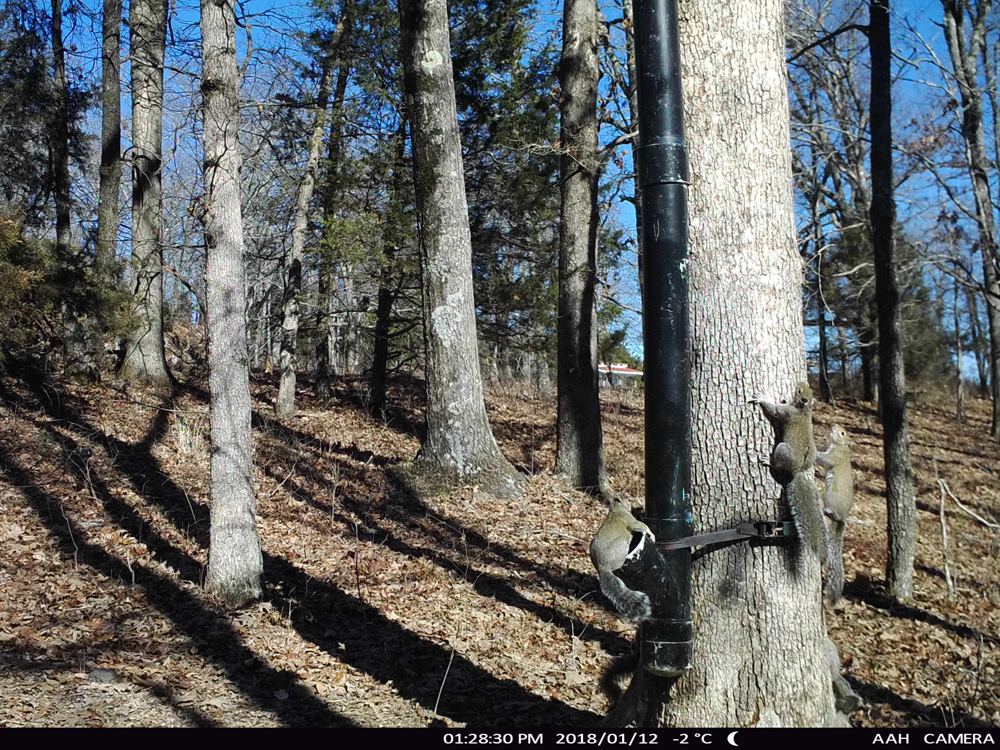 Oh and then there are crows. Lots and lots of crows. They are probably the biggest eaters out of my feeder. They also ruin gardens and most states happily let you shoot them year round because they are so overpopulated. They are very smart birds and will often see you long before you see them.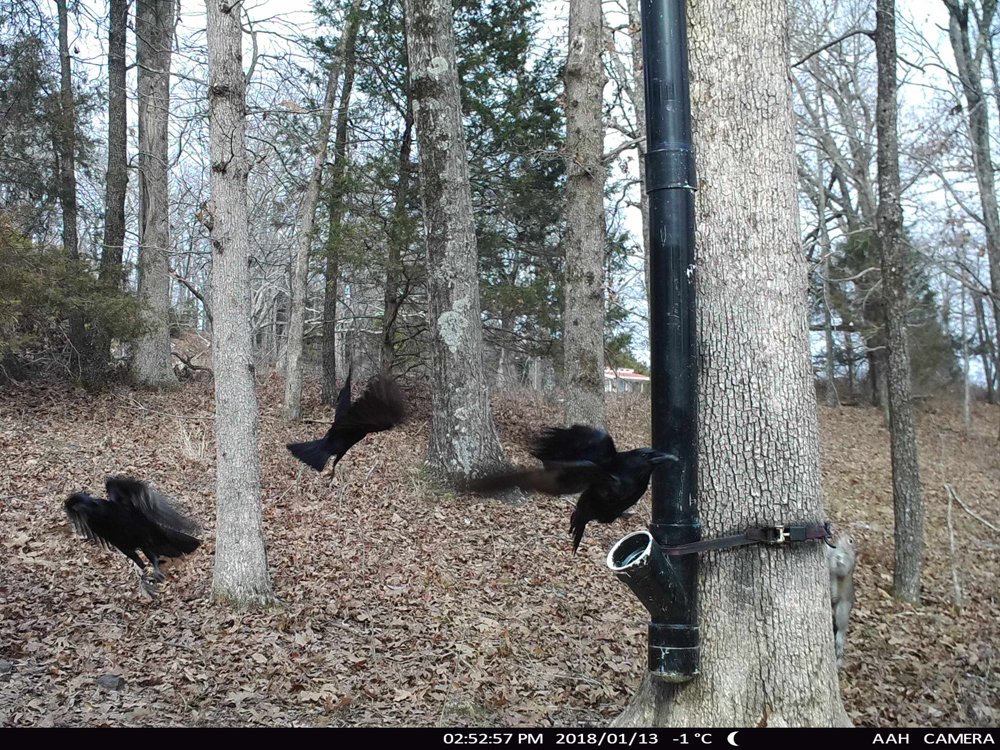 This is a ice pic of a crow leaving after he got his meal.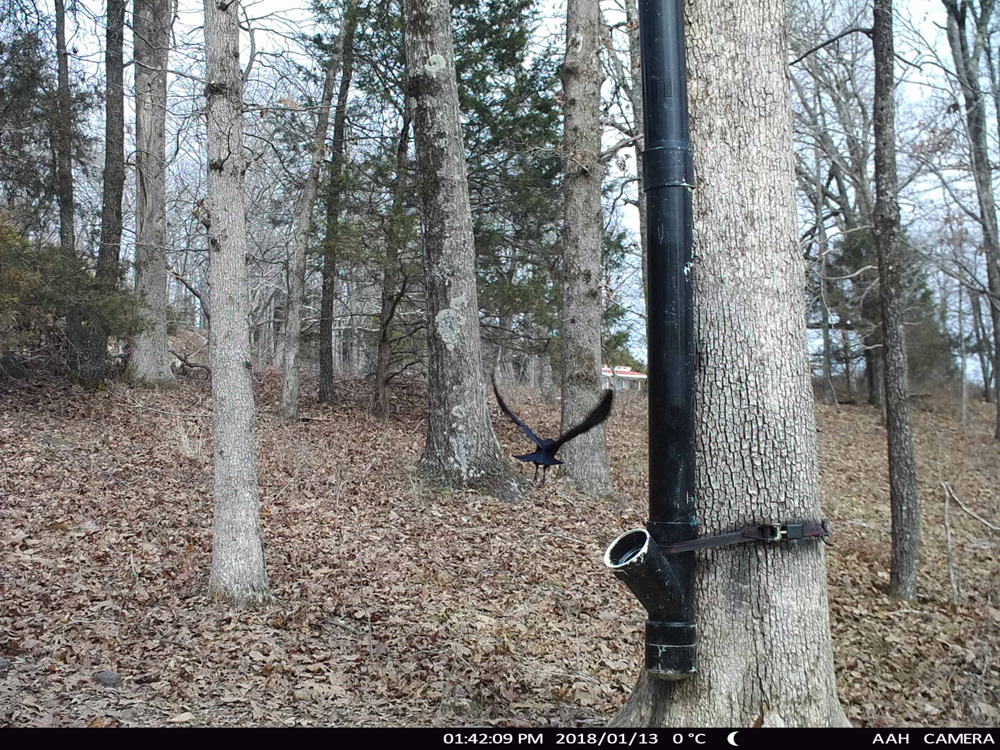 And lastly are the deer. They will come in usually at night to feed. But this gal came in during the day. Luckily, the season was over and it was a Saturday. She is safe and maybe we will meet next year.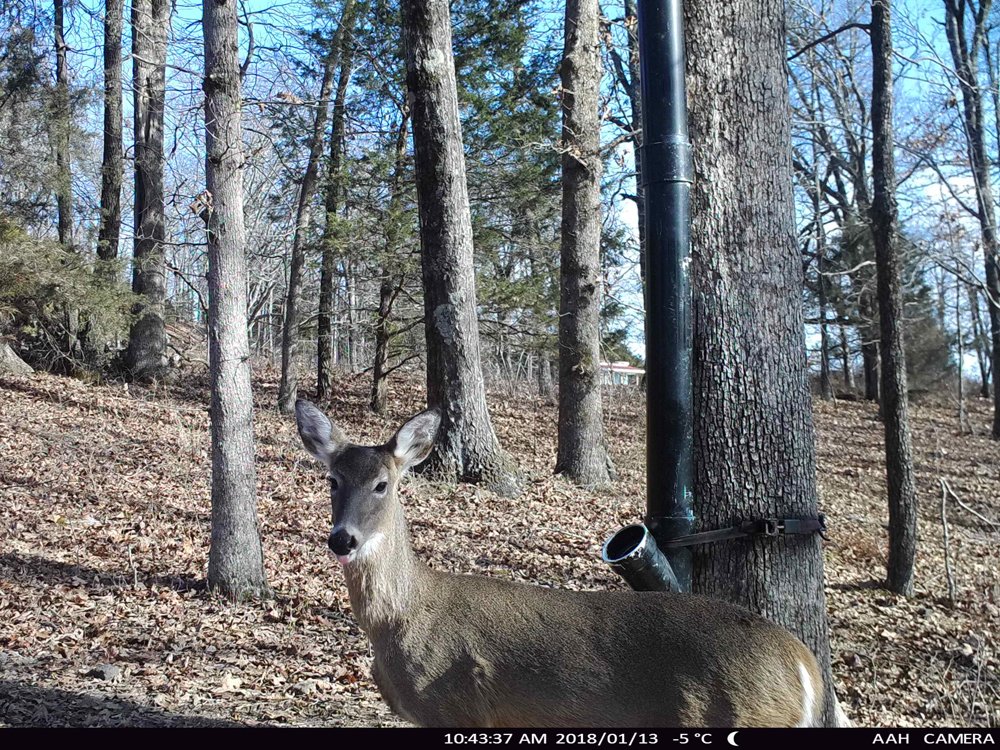 That is all for now. Do you have a game camera set up on your property? What is the most interesting picture you have gotten? Post a comment below! Next post we will share with you our day over at @shalomacres and the cow named Oreo. See you then!