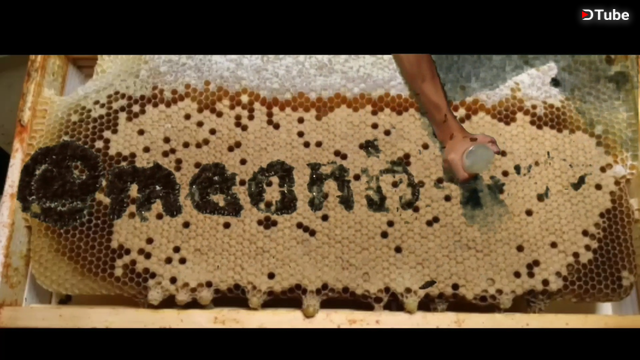 ---
This is my 3rd attempt at making my video title introduction. All in all it went really well and the final video turned out better than I expected. I used a cheap disposable plastic tablecloth for the green screen with letters underneath as a template and some honey from this year's harvest. I tried doing it freehand but my handwriting is pretty bad even without the "help" of the bees.
This was one of the biggest "swarms" I've played with. It wasn't hard getting them to arrive on que. It's hot and dry here and I'm sure the flowers are out of nectar so they were very excited about the free honey.
I only got stung once in the three days of doing this. It was my fault and I'm pretty sure it was a yellowjacket that stung me. You cant reallly see it in video but I used, "Ouch!" was going to use the brush to clear the bees off before I started writing. Thats when I got stung, I pissed someone off. Other than that the bees weren't aggressive at all and only interested in me because I had honey all over.
---
▶️ DTube
▶️ IPFS