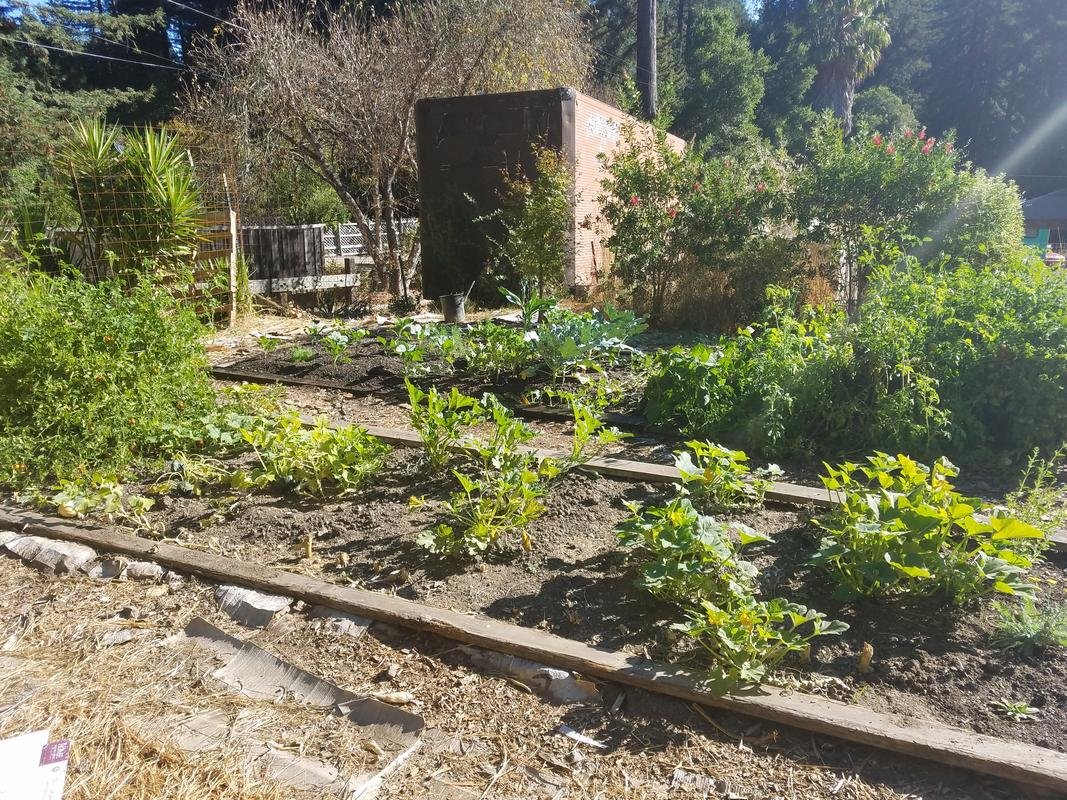 This picture was taken on my squashes last sunrise.
A month or so ago my squash got the dreaded powdery mold, and together we beat it with a milk and water mixture. But then they started to look kind of sick, and a cold night happened and they were never the same. The squash started growing weird looking or half rotten vegetables. They plants where long, leggy and tired looking. It was time to come to grips with it.
The Squash Are Dead!
For months my husband and I have been eating a good portion of our food daily from the garden, working everyday towards self sufficiency. It is a lifestyle we believe in and strive for. This has been possible partly because of these wonderful squash plants. They pumped out food like it was magic. We ate them a different way every day. And because of that our confidence grew that maybe we could grow all our own food.
With that being said I have to keep up on my replanting if I want to eat from the garden year around. Time for a replanting!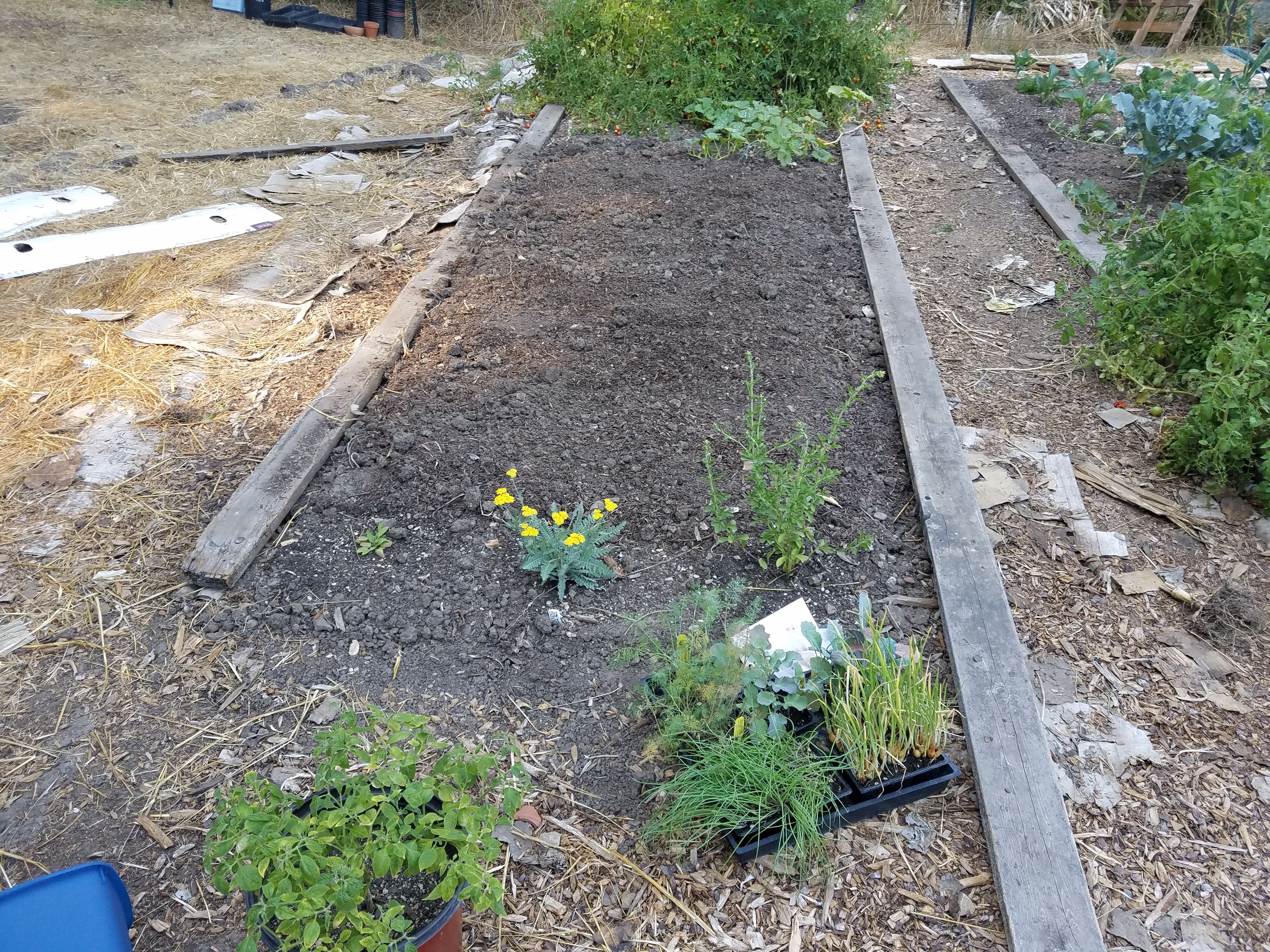 My Septembers garden has some good and bad news. Good is the starts I planted are doing awesome, bad the birds ate all my seeds and the sugar pea seedlings. I saw the little seedlings come up them, bam! They where gone. The birds had never attacked my garden before. All year long they have been great friends of mine eating all of the bugs that pestered my plants. I could not be mad, their food is low right now. But I knew not to plant seeds until this was figured out. I found some great, a little overgrown starts at a good price. The math worked.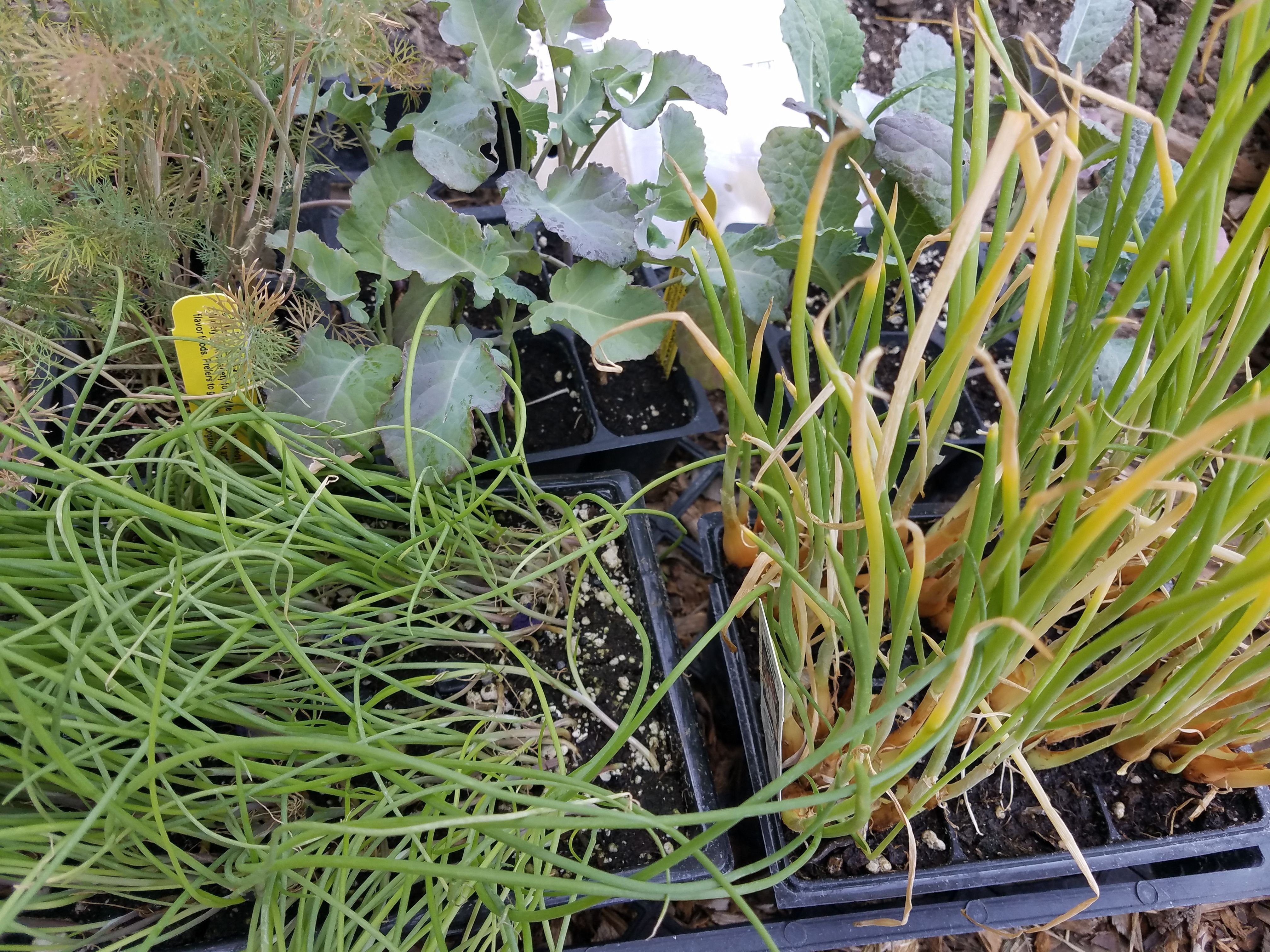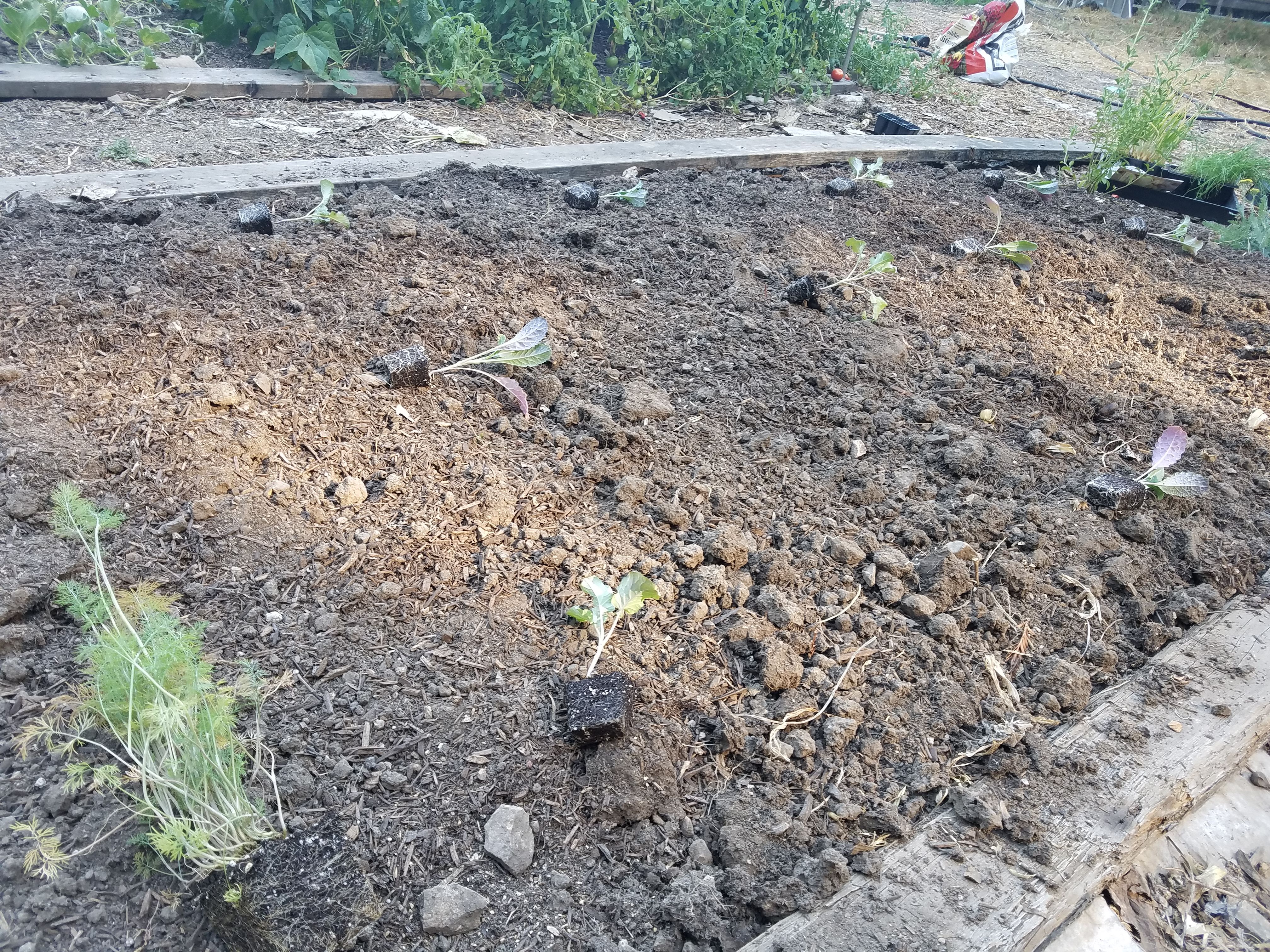 I placed alternating dinosaur kale and marathon broccoli filling the space evenly, giving these large plants some room to grow. Then I planted garlic randomly scattered throughout, three bulbs worth. I took the red onion seedlings and filled in all the rest of the bed. The onions took forever, there was way more than I had originally thought, I'm excited. The red onions look limp and defeated, I bet next week they will be settled in and strong.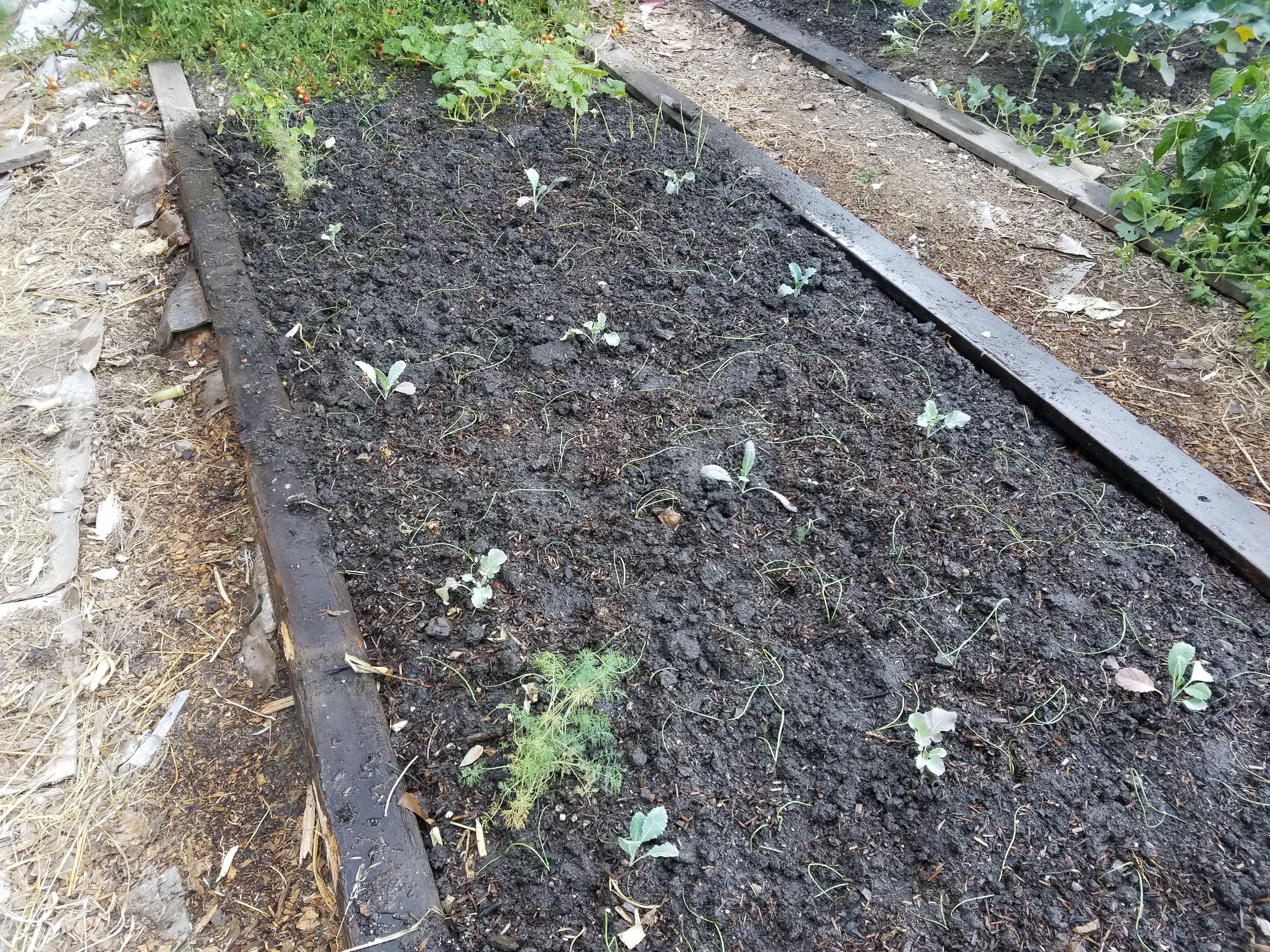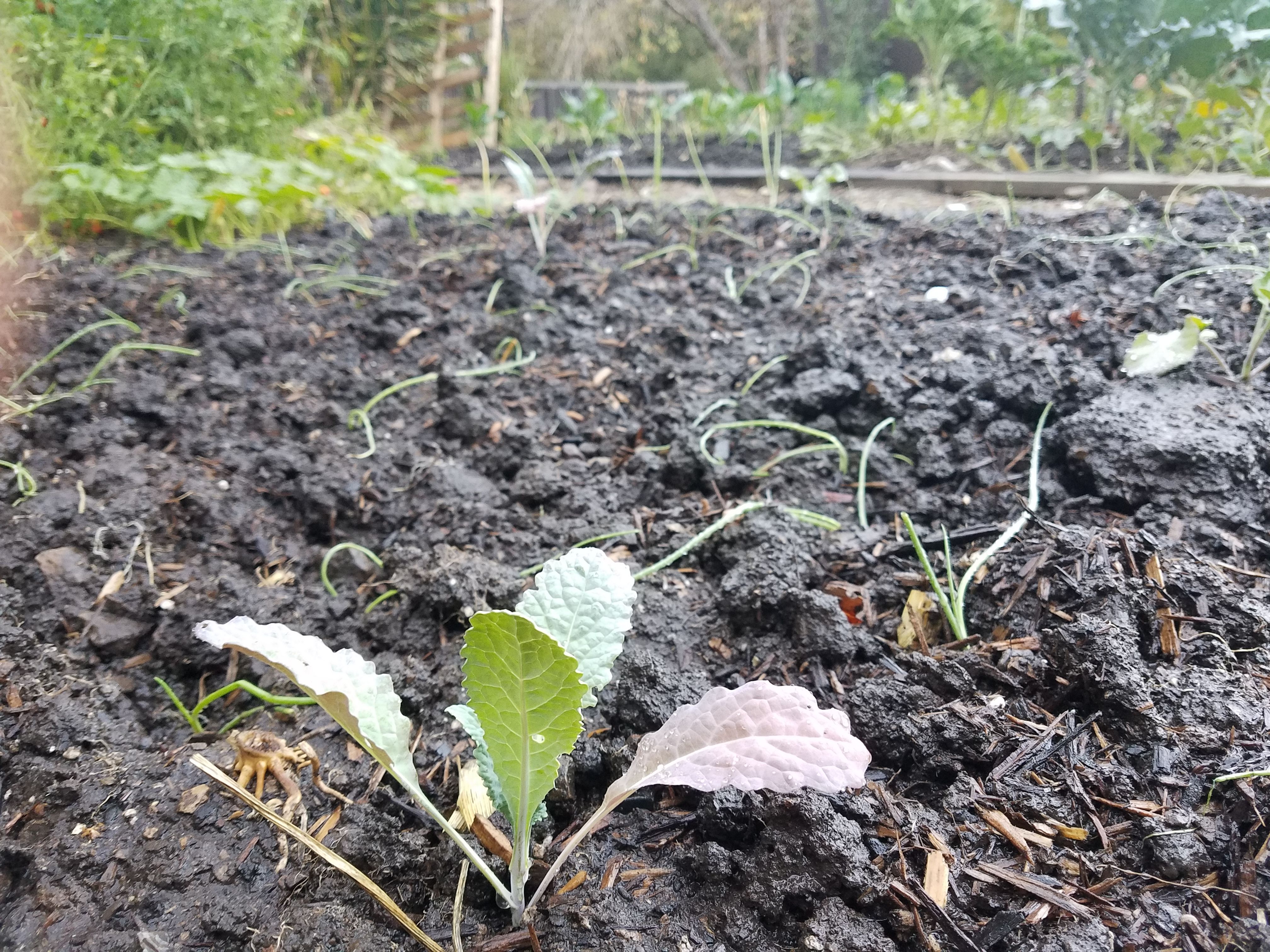 I also placed a few dill plants. I had planted a dill plant with my September garden and it has deterred pests very well.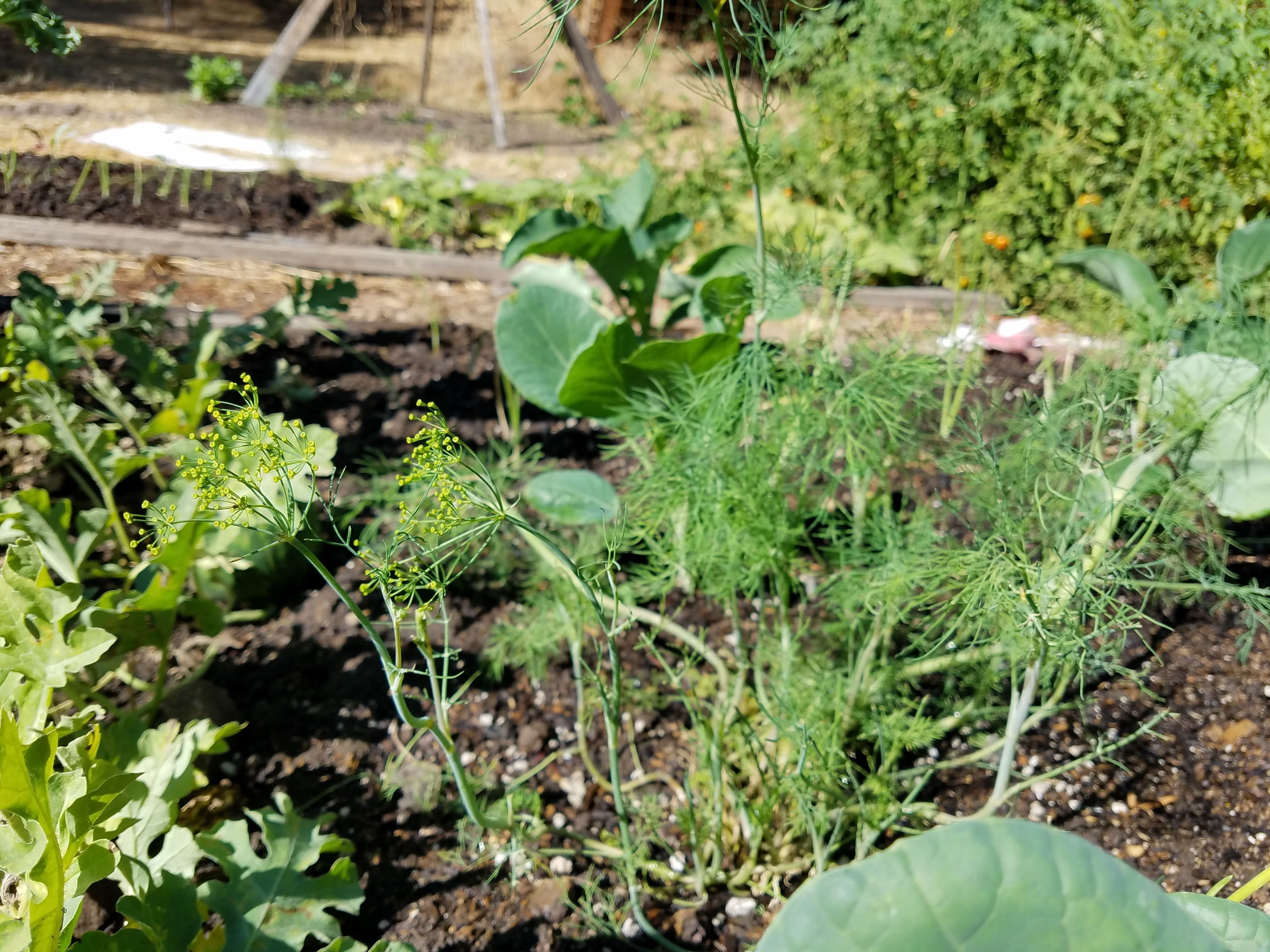 The lengthy dill plant guarding my plants from hungry bugs in my September garden planted a few weeks ago.
I had a few extra red onion seedlings making it possible to fill a gap in my august garden the cat had made.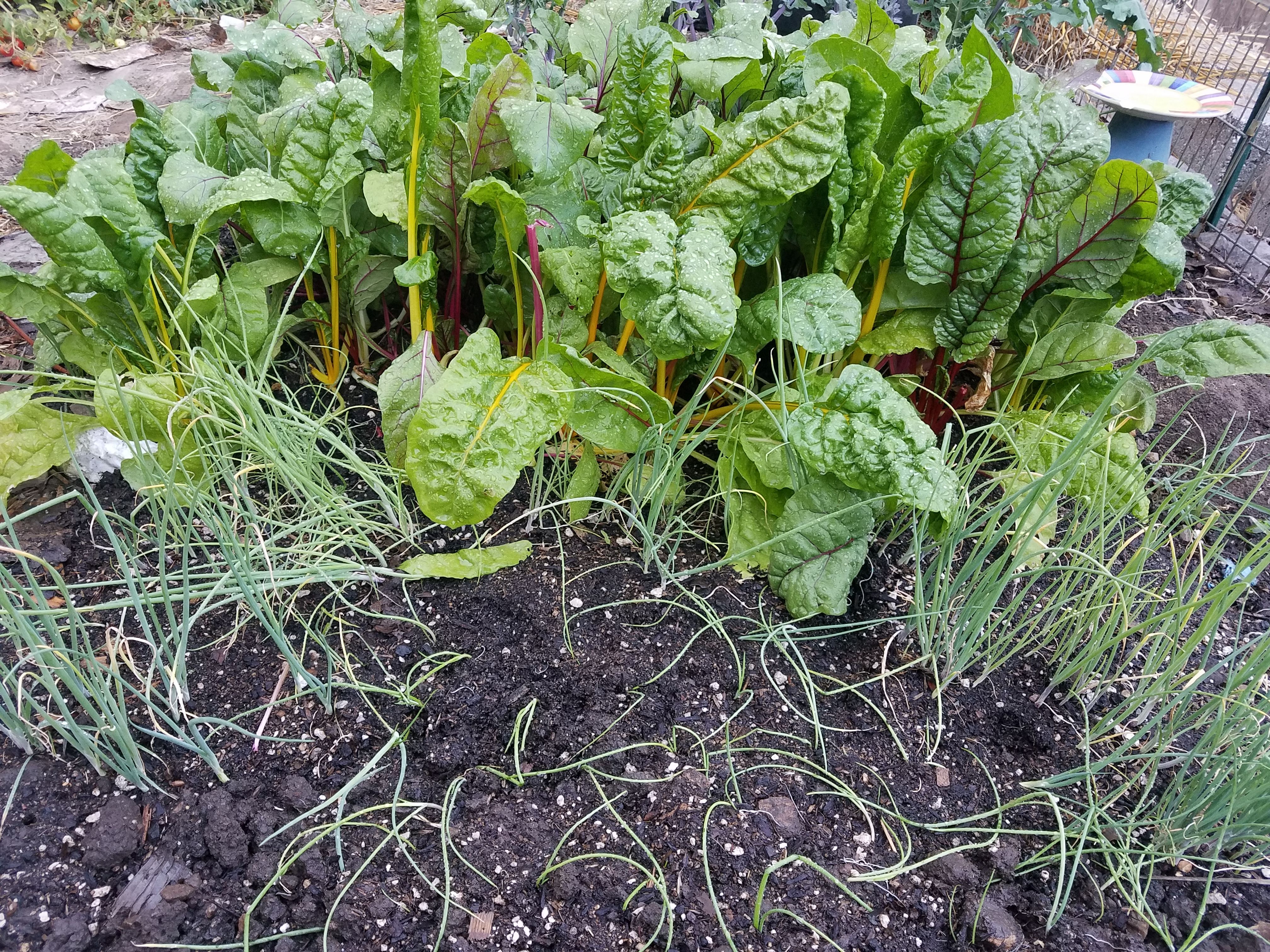 The September garden was going strong, minus the seeds I planted. I had originally planted beets and onions. The birds slurped them like spaghetti. So I planted a tough contender, large wala wala sweet onion seedlings and filled the bed up as I intended.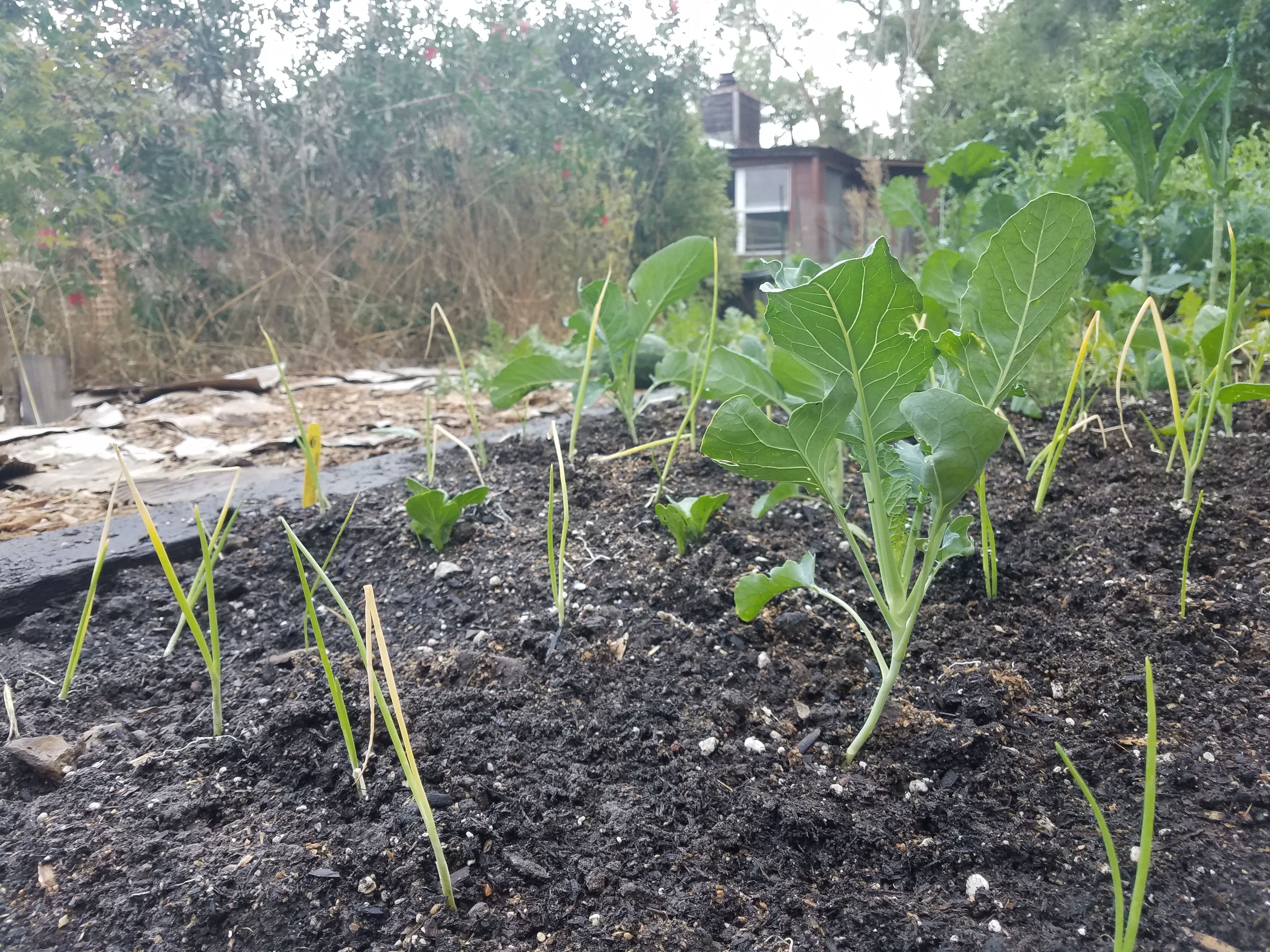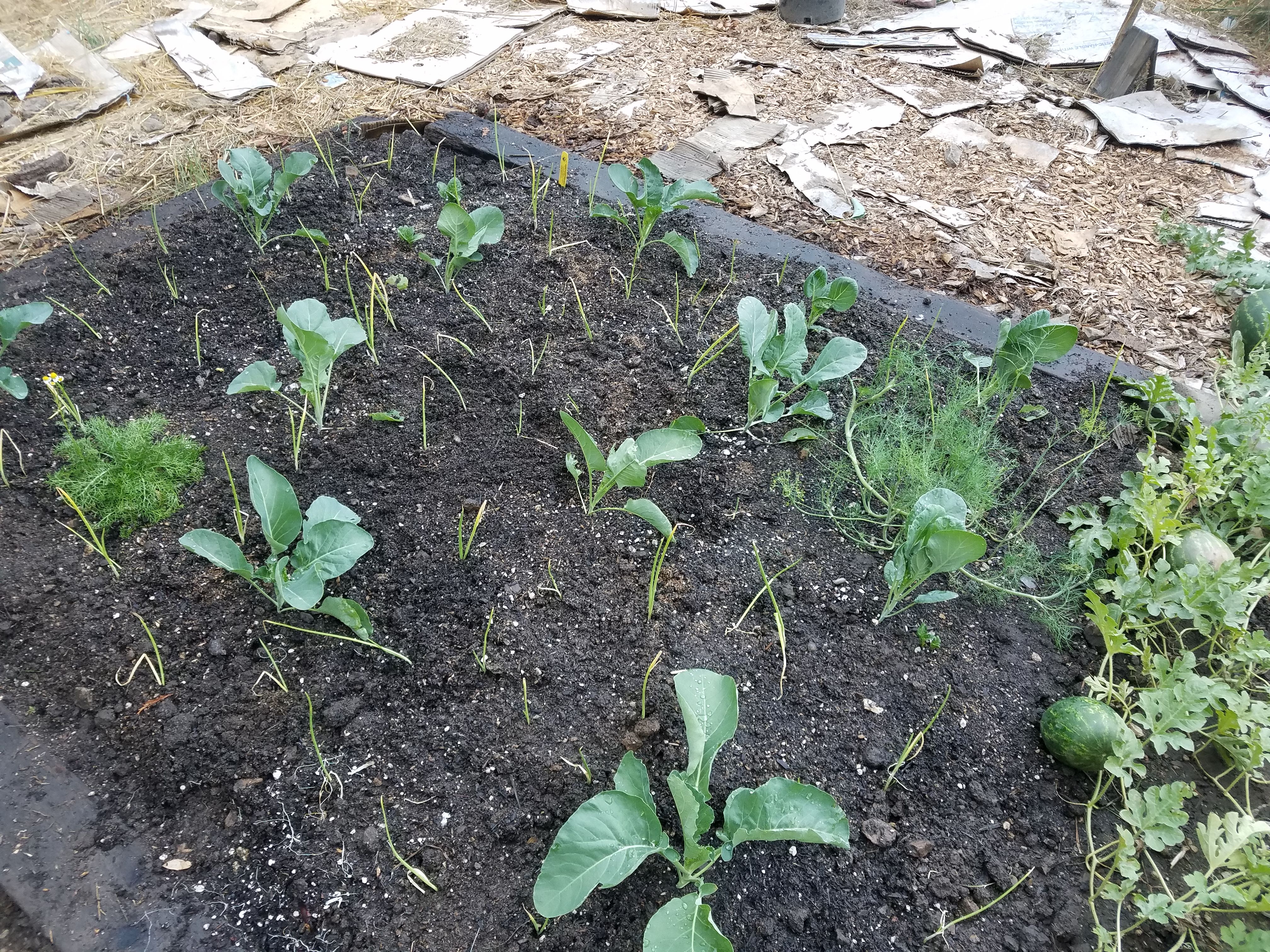 I am so grateful to be able to participate in my food at this level. I feel my mind shift and my world slow down. I am more aware off my breath and anticipating the weather down to the moisture in the air. I have a place of peace that feels my soul as well as my body. I am honored by the process.
Thank you so much for reading my blog! If you like this post lets be friends and follow me.
Big Love.
Ren