The Cabin that we need moved, all blocked up.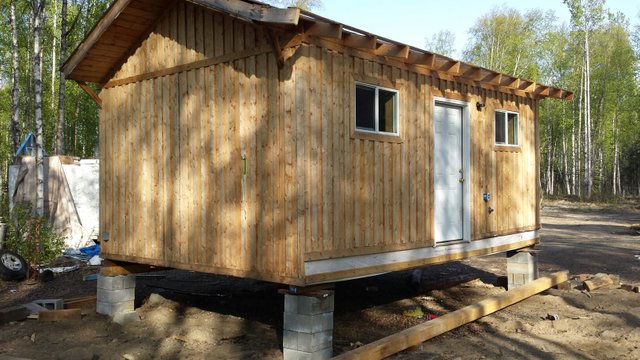 Getting the Trailer under and ready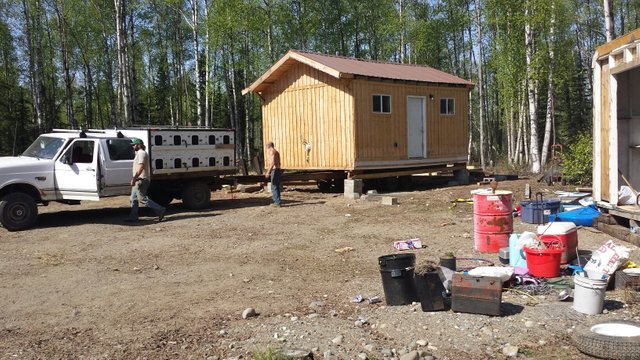 It is on. Hopefully it stays on :) We have knocked over a cabin in the past and while the log one we spilt was fine I don't think this one will fare as well.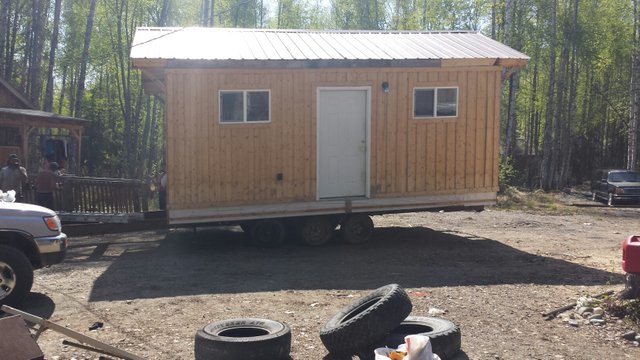 Riding well and almost there!