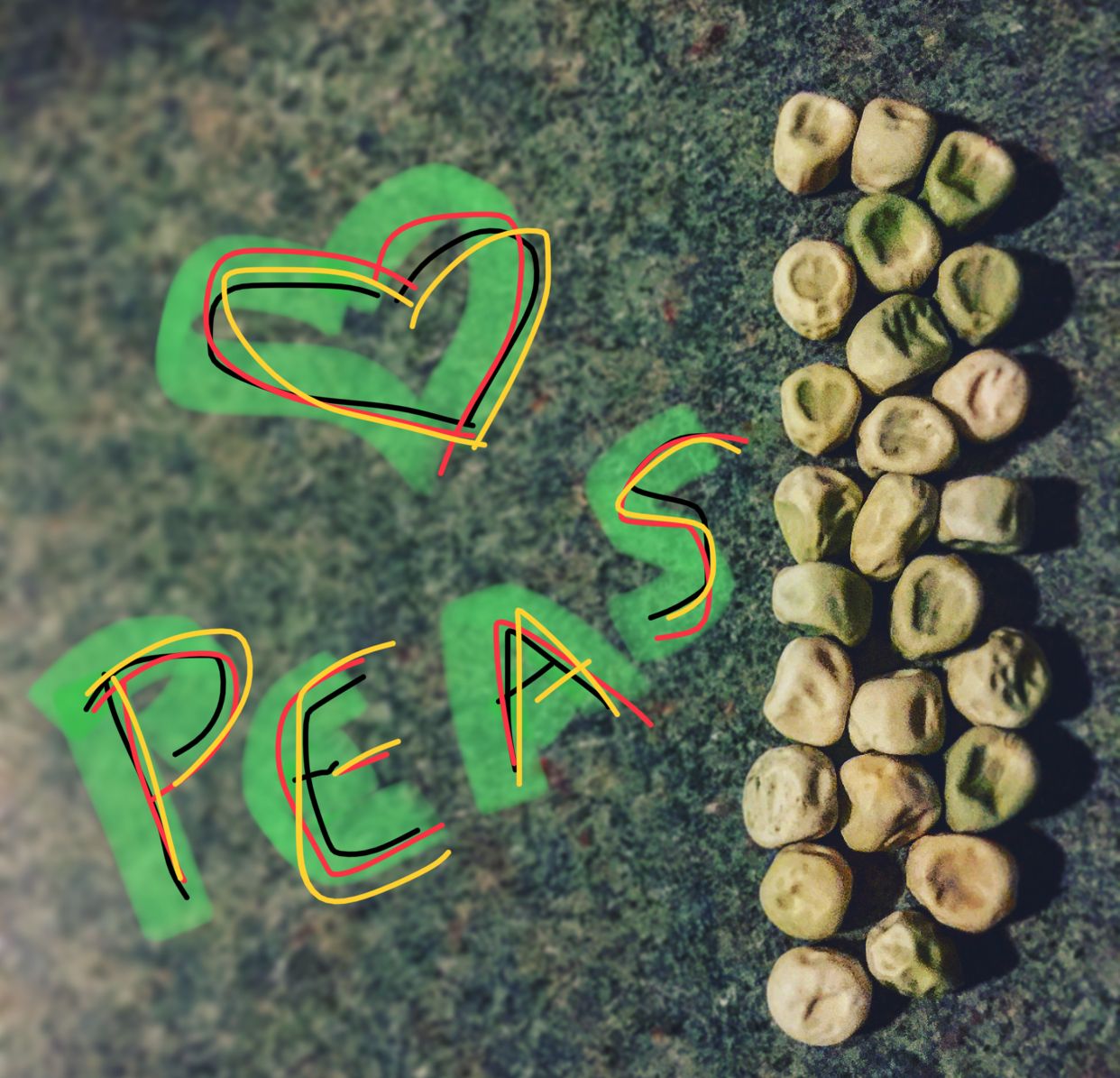 ---
I love pea shoots. They're so good and so good for you. I personally love to harvest them and then sauté them to make a delicious stir-fry, so I'm really looking forward to keeping these going year-round so I can have them on the regular!
---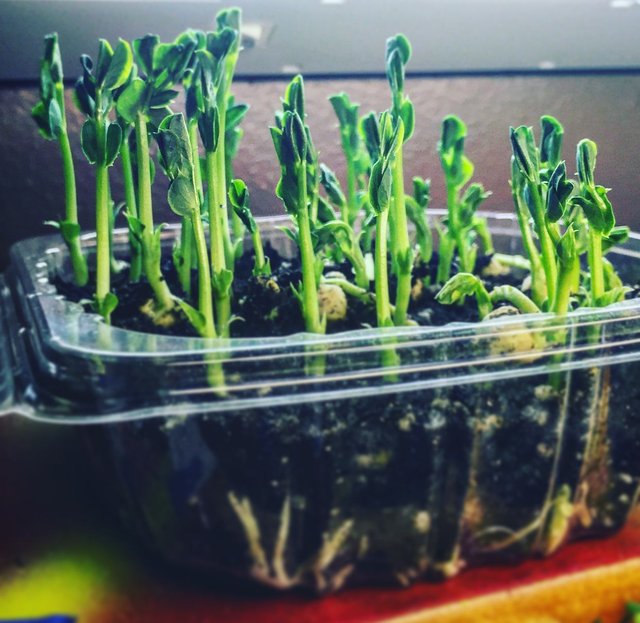 ---
First of all, when you grow pea shoots, you don't need special seeds, contrary to what some site trying to sell you special seeds will tell you. These are regular ole' Sugar Snap Peas that we picked up from the local hardware store (which has a great selection of packet as well as bulk seeds).
---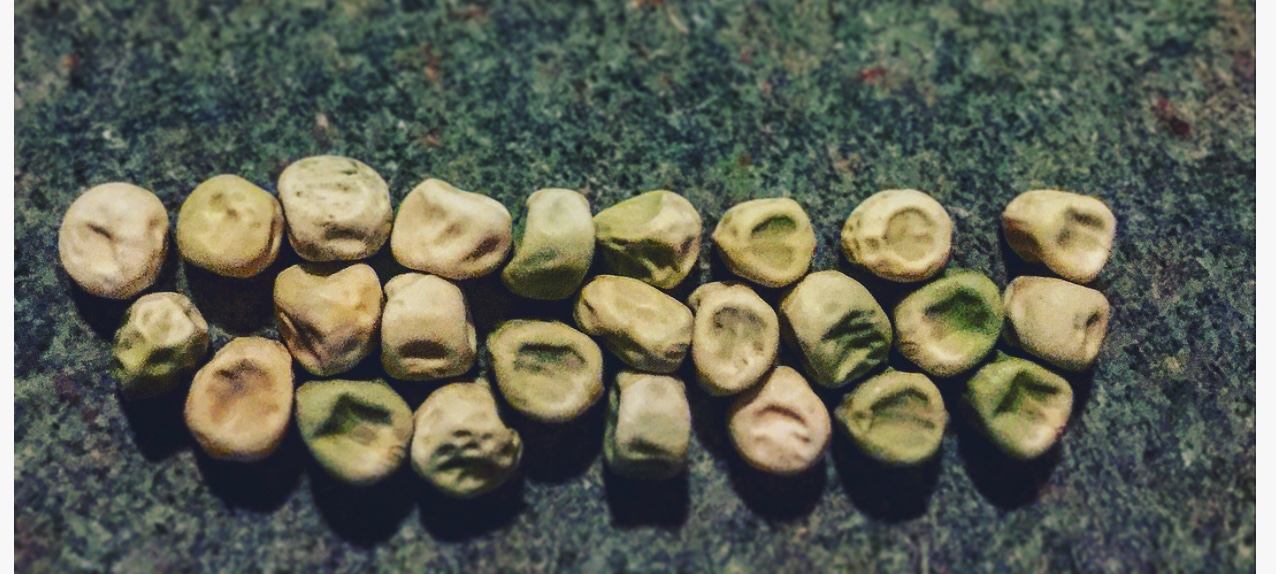 ---
If you've never planted peas, they're...well, peas. But they look dried out. This was cumbersome to me in regard to planting these with the "microgreens" method of crowding the seeds together in a small space. I had no idea what this first batch was going to do...especially once they started to come up.
---
There are a couple of different ways you can go about growing your own pea shoots. The first method involves soaking your peas and setting them essentially on the surface (the second method I used), and the first method of planting the dry peas 1/4" underneath the soil in a dense fashion close to one might with microgreens.
---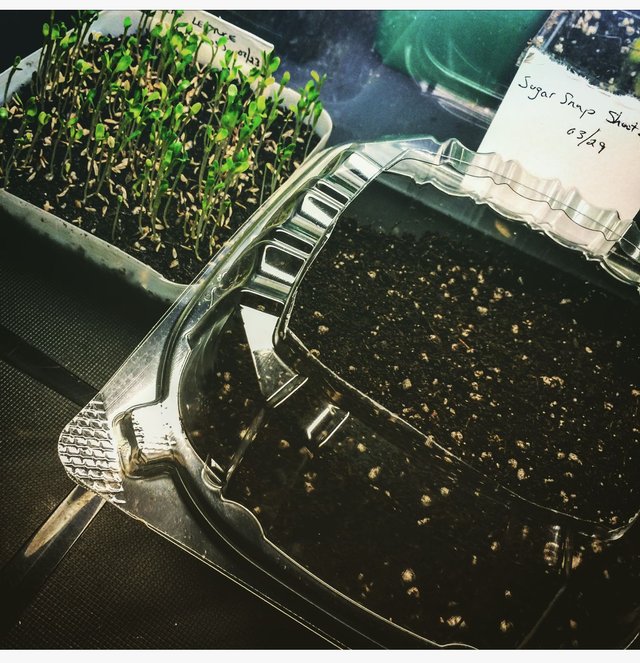 This was a pic I shared a few posts ago as soon as I first laid out the pea shoots...as you can see, you can't see the peas.
---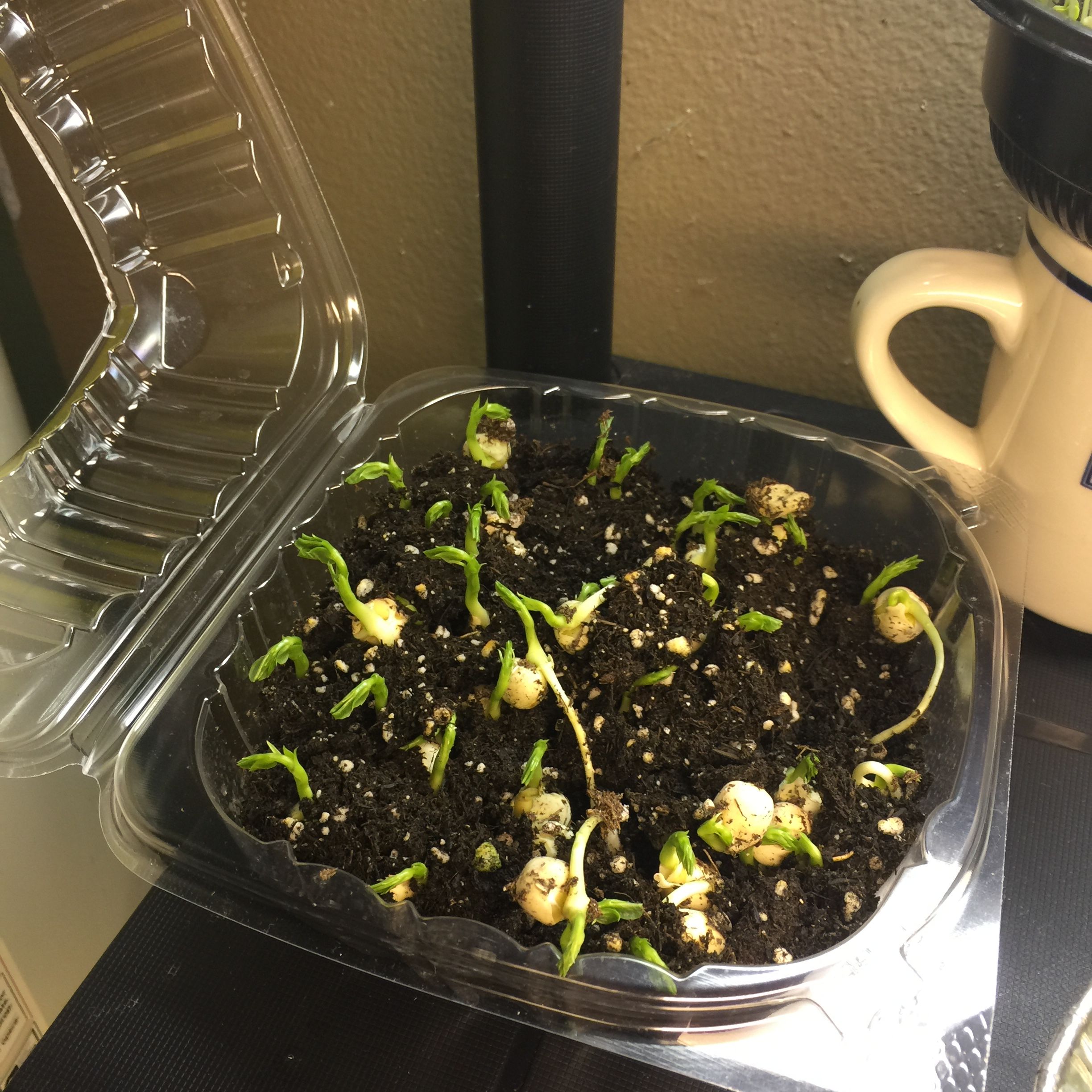 This was as soon as the peas started to get active. The first thing I noticed was the inconsistency of the germination levels and it looked like they were all over the place. I wasn't sure they were going to start growing correctly and that it would be a flop.
---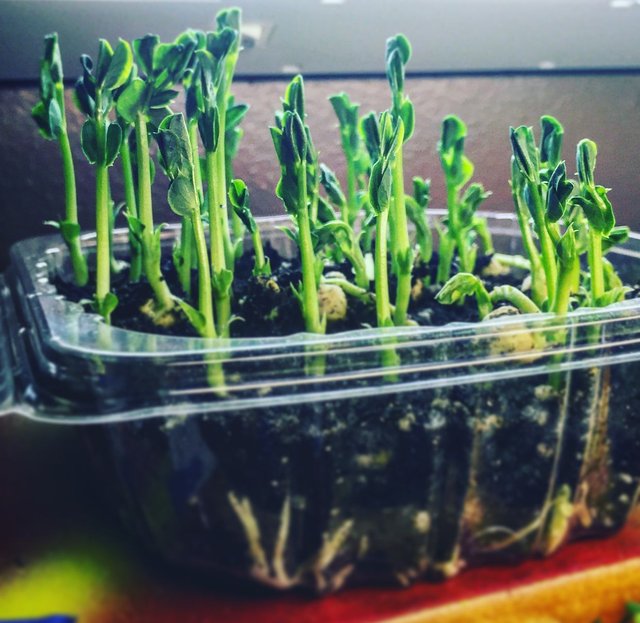 After a couple of days under the light, these are really starting to green up. I made a few changes to my grow station to include some aluminum foil to reflect the light on my main shelf, and they have responded to that very well.
---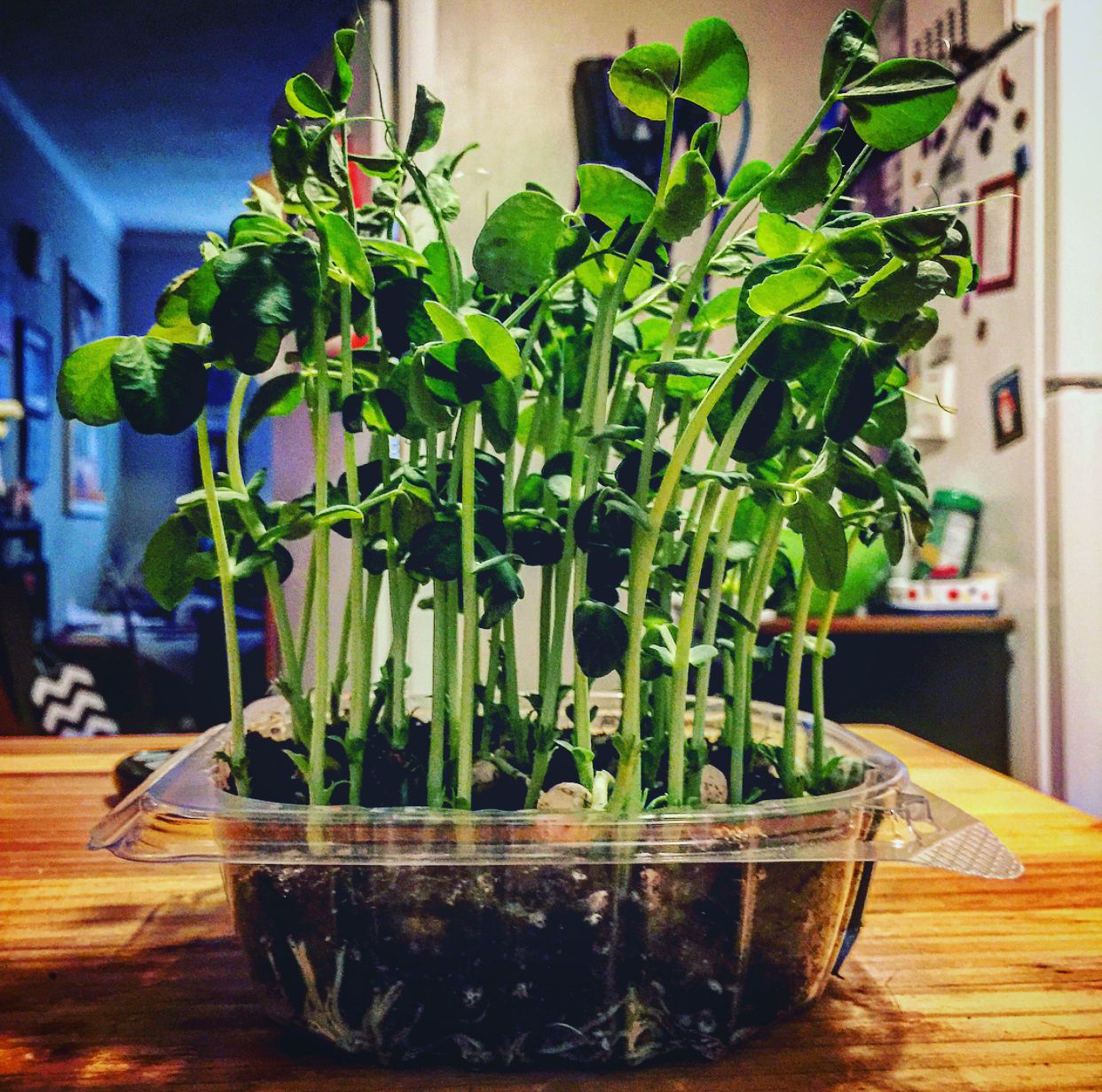 Even though the grow cycle is running longer than I was hoping for, these are looking great, as you can see here at press time. This is 8 days in, and I am planning on letting them go at least two weeks to see how tall they get.
---
Cons of this method include the unpredictable growth patterns of the shoots, as well as total grow time. I put these out on the 29th of March, and they are nowhere near the 5" inches I want them to be before harvesting. I'm hoping they continue to look gorgeous and grow upward.
---
---
Method two basically follows the similar pattern, except you soak your seeds from 8-12 hours. I've seen some growers recommend 6 hours, and some recommend a full 24 hours. I opted for 10.
---
With this method, after you soak the seeds, you then place on top an inch or so of soil and press them into place. Once you have completed this step, then you make sure the peas get plenty of water.
---
At this point I've put the germinating peas on a heat mat keeping them around 80 degrees F as well as monitoring their aeration and their water levels.
This is what the second batch looks like now, and I'm already more impressed with both the germination rate, as well as the neatness of the growing. I hope this continues, and as always, will let you know.
---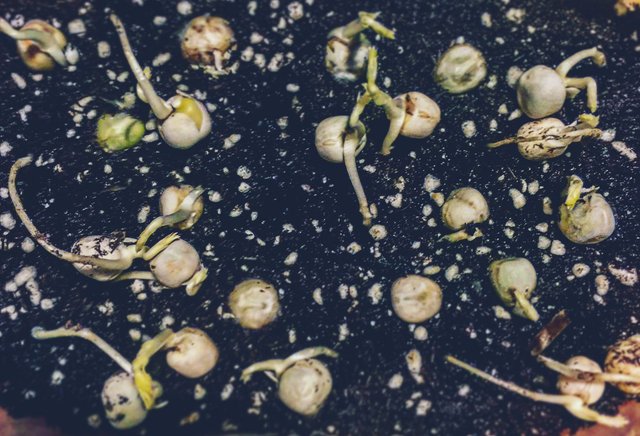 ---
---
Do you grow pea shoots? I'd love to hear any tips/tricks/hacks here in the comments so we can all benefit from collective knowledge! Let's grow our own food, yes?
---
---
Thank you to all of you who are following along with my urban farming adventures! If you are wondering what's going on musically with me, I'll be posting exciting news about that very soon! All my love! <3
---
---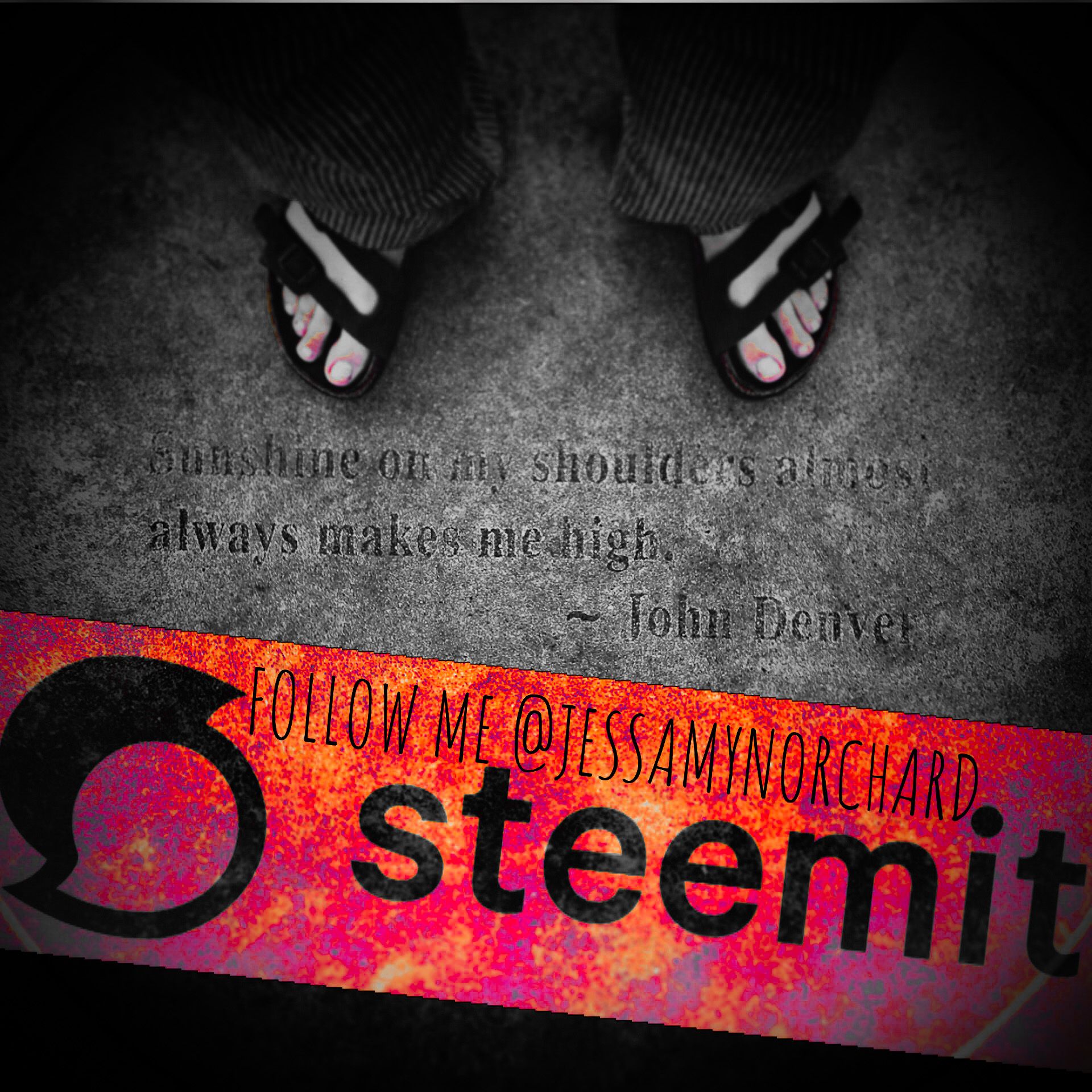 Sunshine on my shoulders almost always makes me high. —John Denver
---
---
---
COMMUNITY IS THE NEW MONEY
---
---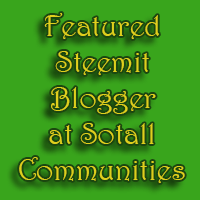 Directory of Steemit Posts
Community Forums