I Could Make A Wood Joke Here, But I'll Resist
The Big Man and I are working to get our wood supply ready in time for winter. He splits while I stack. I had never stacked wood before. Can't be all that hard can it? I was told to make sure the pieces are fit tight together like a puzzle.
Well, I thought I was doing an alright job. I'll admit I was aiming more for speed than accuracy. By the time the stack reached eye-level, or maybe a little higher, the stack wasn't too stable. It had some good wobble in it.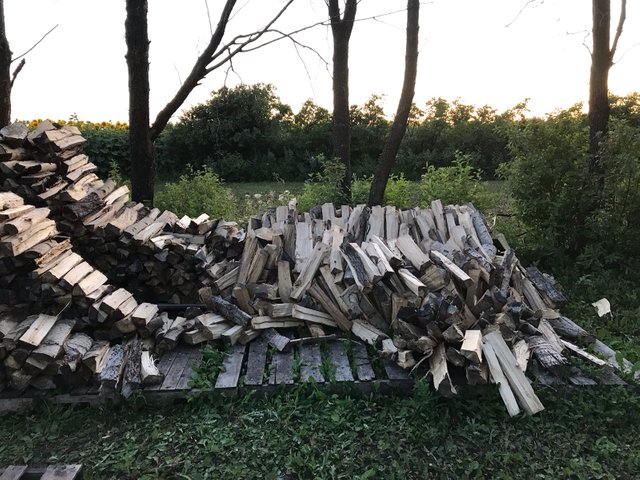 This is what happens when wood is not properly stacked.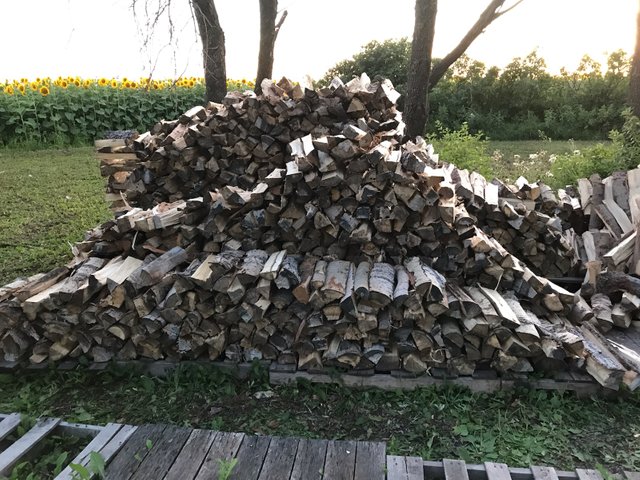 Thankfully it didn't take terribly long to transfer to a new row of pallets; correctly I may add. My new stack is much more stable! It may slow me down a bit to do it correctly, but at least I won't be taking more time to correct it later on.
The Big Man said he tried telling me, but I just had to learn on my own. Isn't that just the natural tendency of man? I don't think many people like being told what to do, but in the end, we will end up learning the hard way.