Shabby Shutters - $20 Upcycle with Stunning Results!
There's Something So Homey and Welcoming About Shutters. So Whenever I See Shutters for Sale at Garage Sales or Thrift Stores, Even the Side of the Road I Grab Them!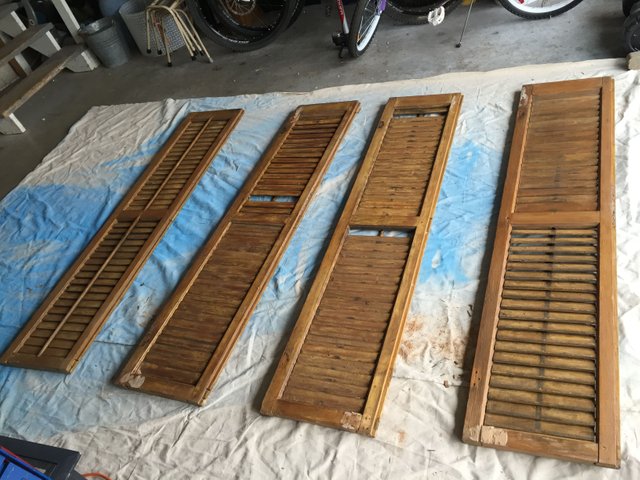 These 4 Shutters were Bought at a Garage Sale for a Mere $20!!! Very Tall and with a Couple of Slats Missing, the Original Owners Had Them Used as a Headboard for a Bed. Which I Think Would also Look Fantastic! :) But I Had Other Plans for These Beauties...
In My Formal Living Room I Have a Lovely Picture Window that Allows for Plenty of Sunlight to Come in. I Wanted to Keep as Much Natural Light as I Could But Needed Some Sort of Window Treatment in Place.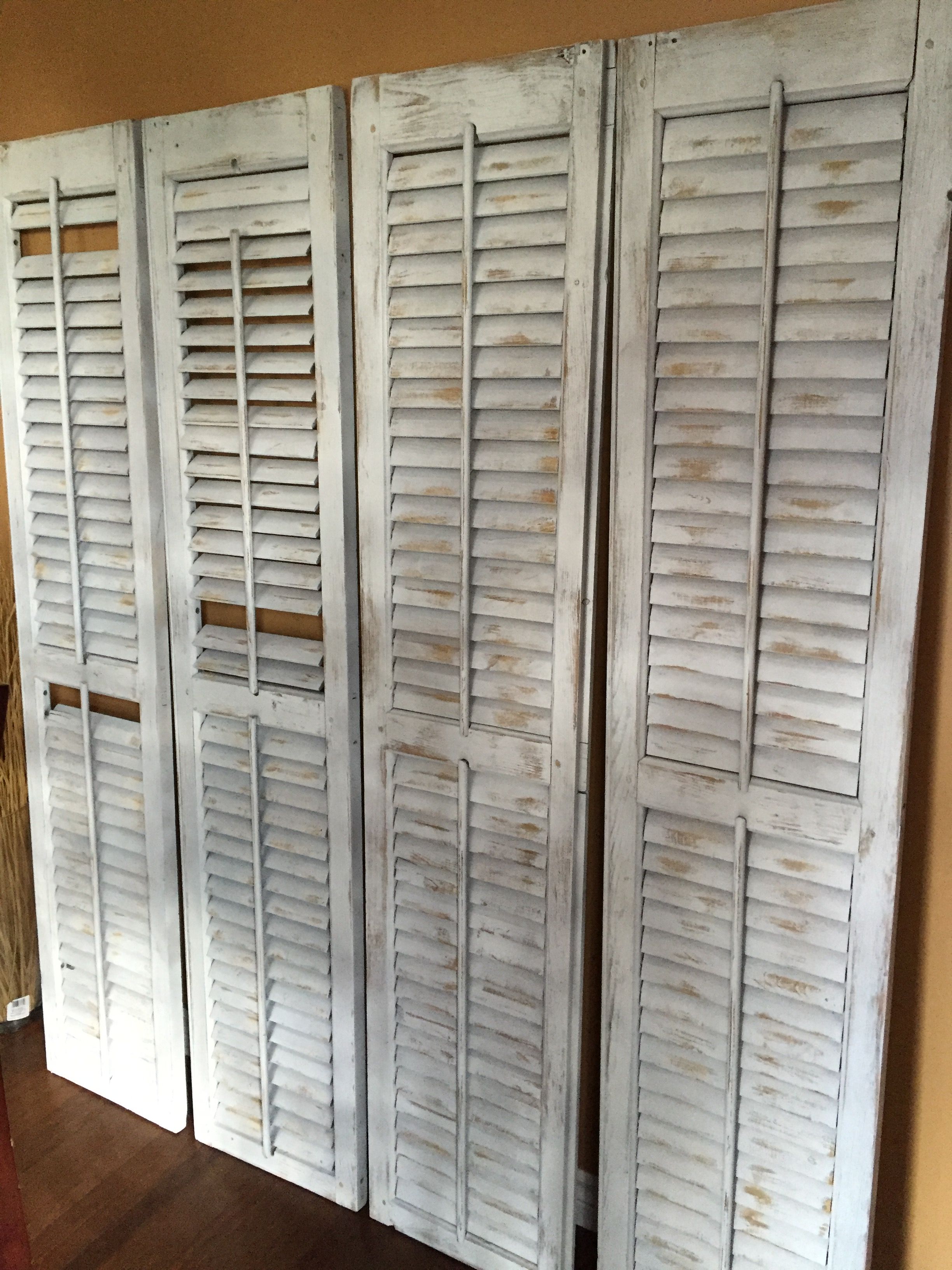 Although There Wasn't Anything Wrong with the Appearance of the Shutters I Did Chose to Paint and Distress the Shutters to Match My Decor. So After Some Sanding, Spray Paint and Some More Sanding to Make the Shutters Look Weathered it was Time to Put them Up.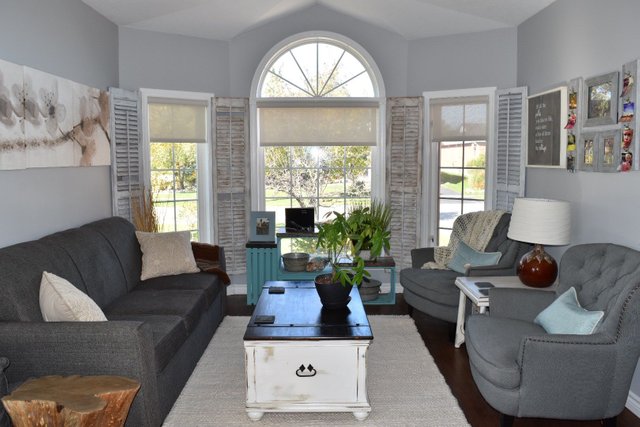 Wow, Wow, Wow! I Adore This Space, It's Like I'm Sitting in a Cozy Little Cottage <3
What Do You Think?
I Hope you Enjoyed My Shutter Upcycle! It's Amazing How Much One Can Do with $20 eh?