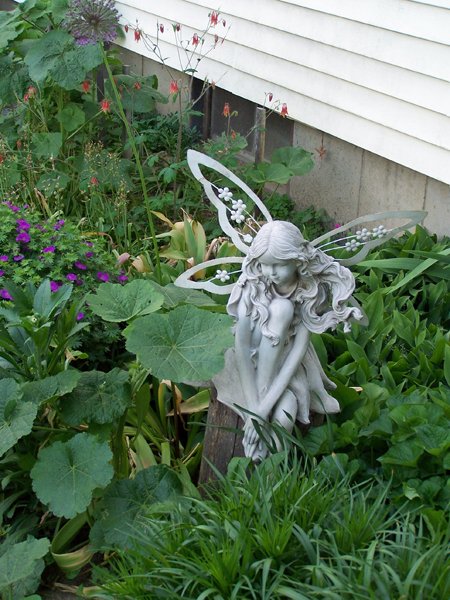 I finally got my fairy out in the garden Wednesday morning. It's been so cold, I forgot to do it.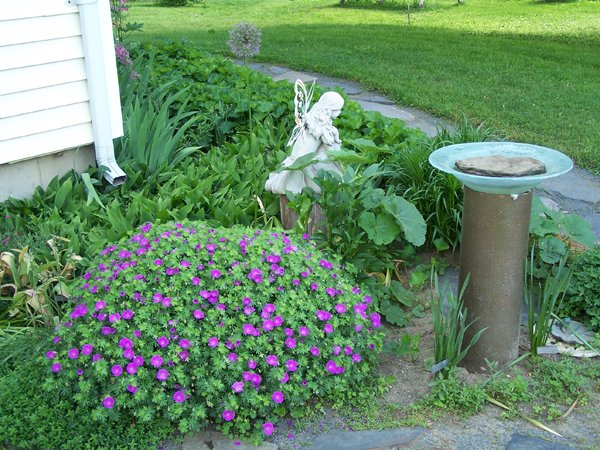 V Garden with fairy and new birdbath, geranium flowers, hollyhocks and lily of the valley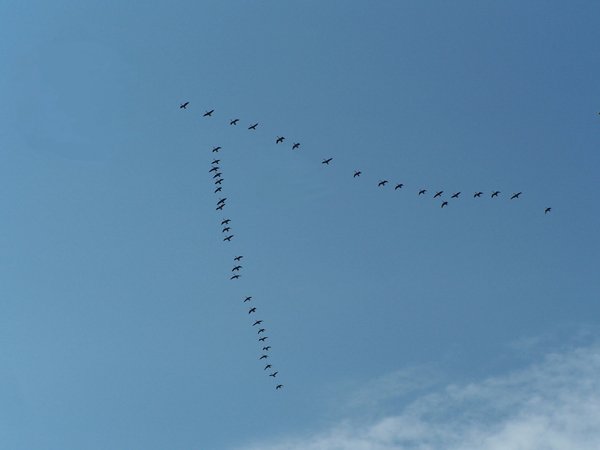 A flock of geese heading north went over yesterday morning when I went out to work in the New Herb garden. I didn't last long, just a couple hours and only finished Row 3. I just can't do much more up and down work.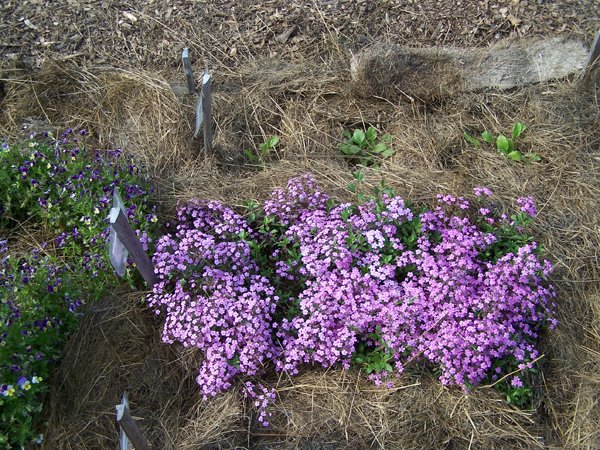 New Herb Garden, Row 2: soapwort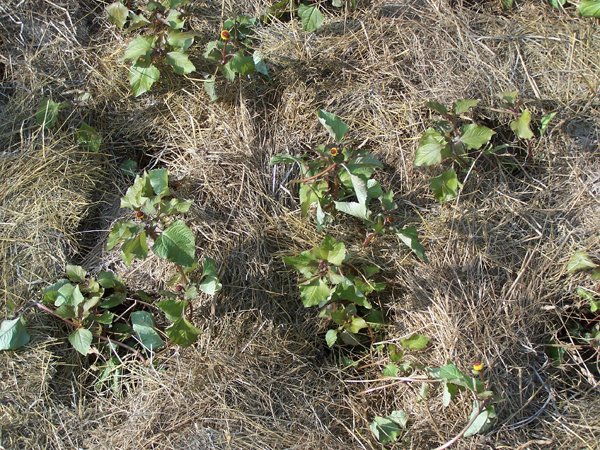 New Herb Garden, Row 3, yellow toothache plant flowering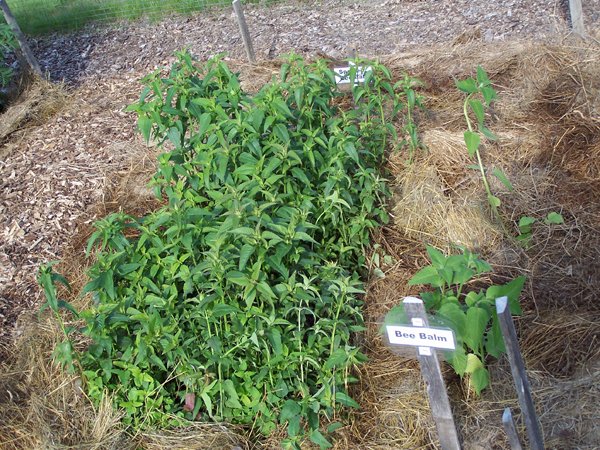 New Herb Garden, Row 3, 3 types of bee balm: wild variety with lavender flowers on left, red variety on right, and spotted bee balm at the top
Now I have red bee balm, I am giving away most of the lavender one on BuyNothing. I got the red variety from BuyNothing. I know planting 3 of the same so close will cause cross pollination, but for this year, this is what I have.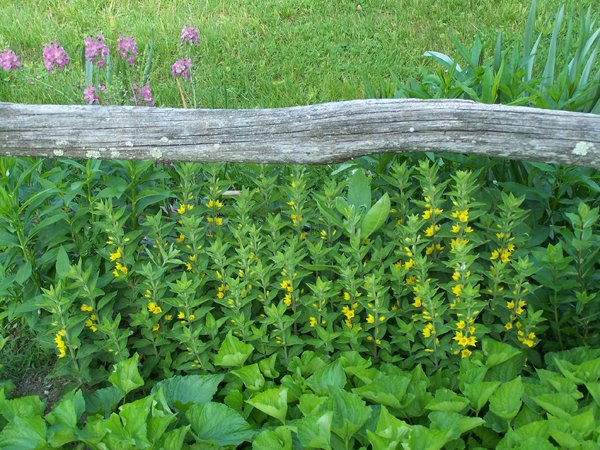 2nd Fence Garden – yellow loosestrife with verbascum behind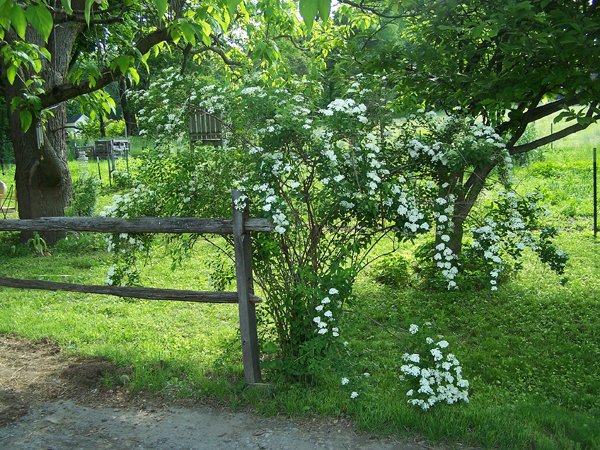 Spirea flowering
Didn't accomplish much yesterday, too worn out…..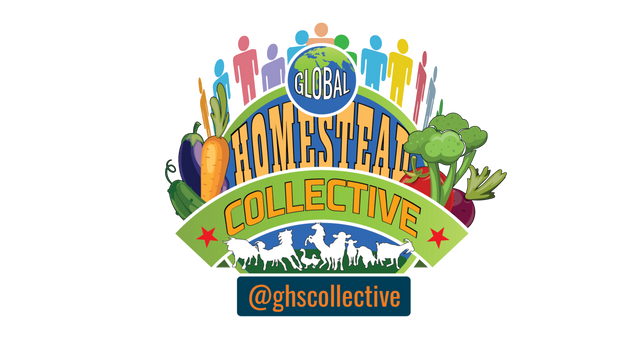 Join Us on Discord. https://discord.gg/hPJs5Rb