Setting up the Plant Lights in the Kitchen - March 12, 2020 @goldenoakfarm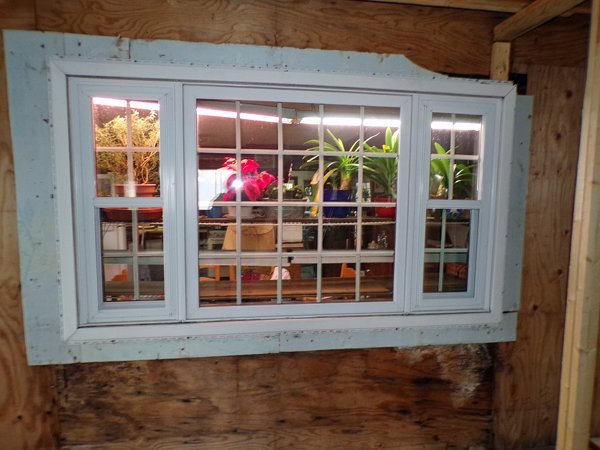 Lights from the addition
Thursday my helper friend was here and our job for the day was to start setting up plant lights in the kitchen window. These will not be here the whole season, as my husband will have to move the windows in late April or early May. But they will help me get over the hump of 24 flats of seedlings.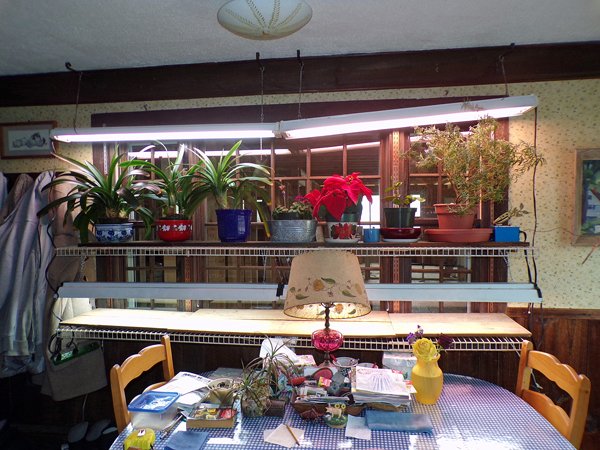 We did the east kitchen window first as it was the hardest. That bottom shelf is much wider than the other ones in that window. I have had it collapse with trays on it before and wanted to make sure it did not again.
We tried to put my 8' heat mat on it, but the mat is too wide. I will have to get another narrow one. I have to use T12 lights in all these windows. Next year, new T5 lights.
We got all done on the first shelf and realized we'd have to move the house plants to the second shelf to work on the roundtop window. So we got more lights and set them up for the house plants, as that window no longer gets much light.
I know the rosemary will not be happy and I suspect the poinsettia, African violet and bay tree won't also. The clivias may not flower for a while but they will survive.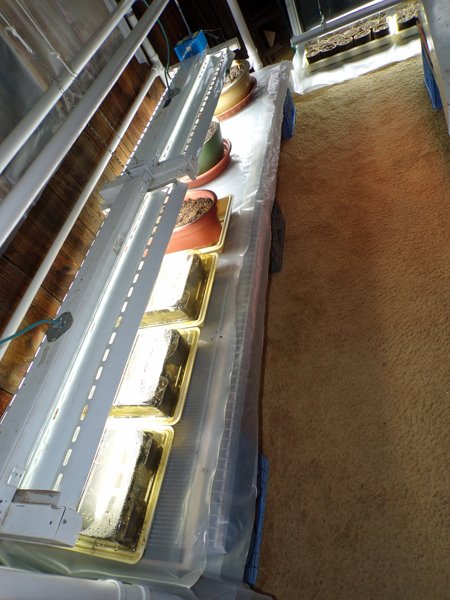 I realized the heat mat would need a controller and I only had 2. So I had to rearrange all the plants upstairs so I'd have a free controller. The ginger went onto the big mat with the remaining onions.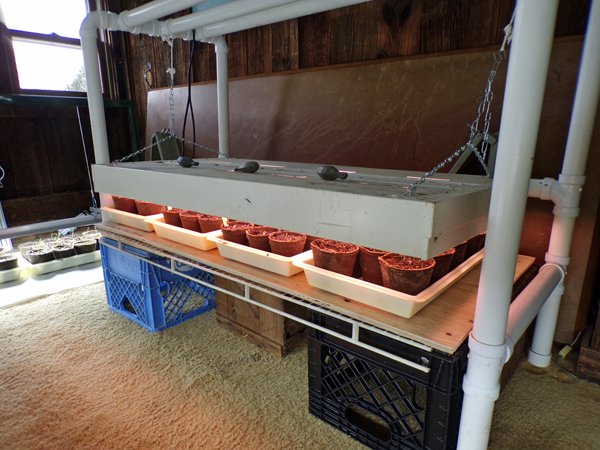 One tray of Cortlands went under the T12 light.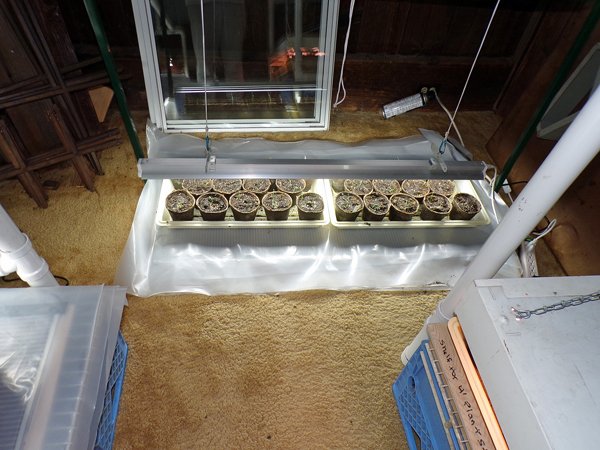 Two lucky trays got the small T5 light. After all that rearranging, the long mat would not work downstairs.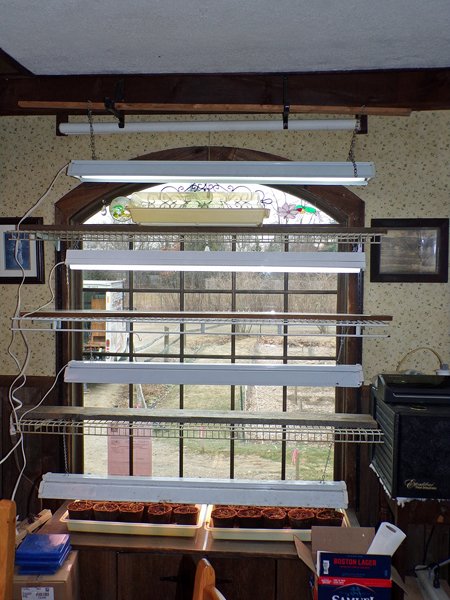 So we went to setting up the roundtop. The last 2 trays of Cortlands went under the bottom T12 lights. For some reason the lights would not fit with both dehydrators in place. So we took one upstairs to the room with seedlings and set it up there. I will need it for doing violets and dandelions soon.
On Friday, I think we will have to rearrange more onions, moving the 4 trays out from under the 4' stand and setting up the heat mat on that stand. Hmmmm, need another controller for that…. I can see seed starting this year is going to be a juggling act….
Sunday is the next starting day, so I need to figure it out before that.