Gardens and Happy Birds - March 9, 2020 @goldenoakfarm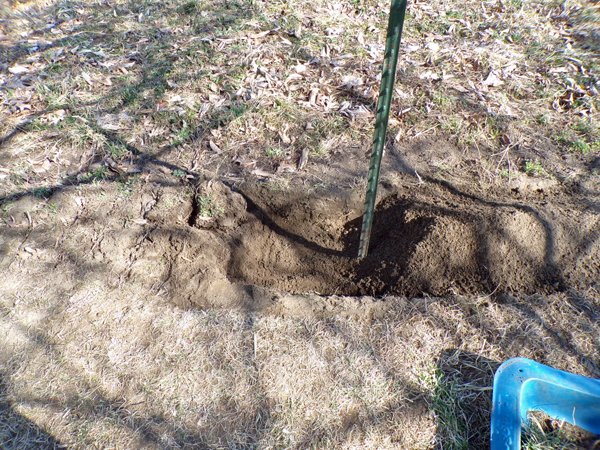 On Monday, after PT, I headed out to the garden. It was a balmy 65F and partly sunny and I wanted to do something! I managed almost an hour and quit when my back said to. I got almost 2 feet done.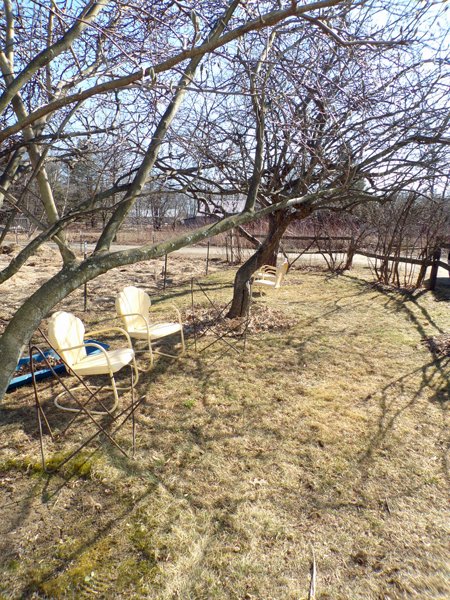 My son was on the mower and cleaning up the yard. He got this area done first.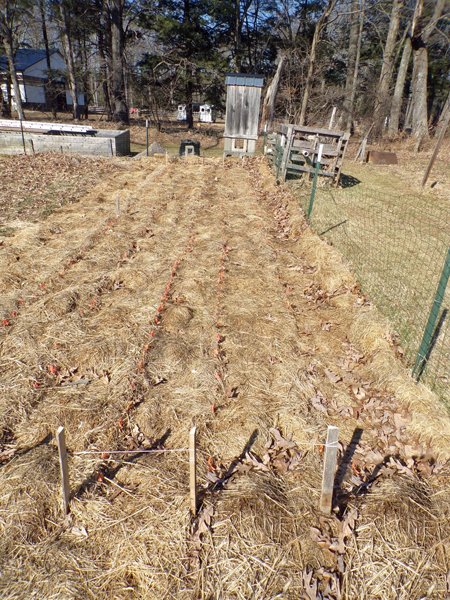 The garlic is up about 6" now. It doesn't show up well against the mulch.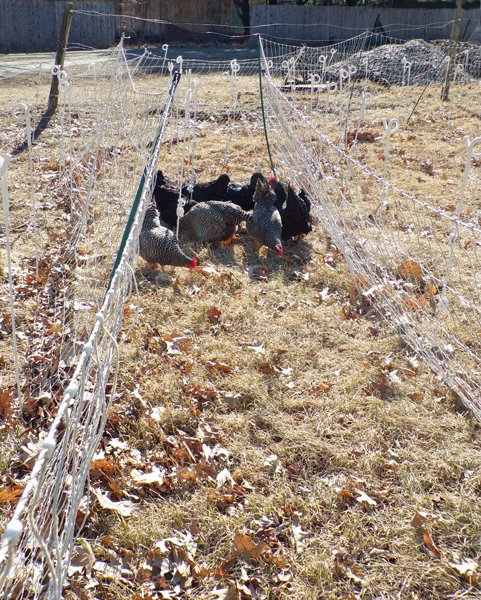 My son had finished putting the snake fence up and when I went up about an hour later, no one had been in it. So I chivvied them over to it several times until I had about ½ of the flock in there. The rooster was too scared and kept telling them it was "dangerous, don't go!"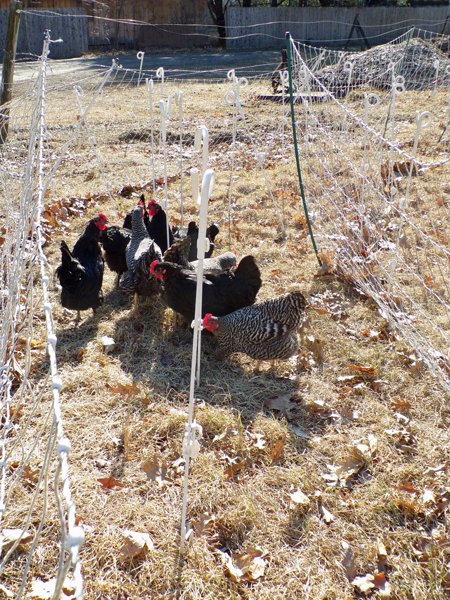 My husband said they were all down at the far end when he went up to put them to bed. I forgot to ask him if the rooster was there…
Tuesday my helper friend is here and I hope to get the covers off the onions as some are up under the lights. Once it warms up, I hope to be in the gardens. The first thing is to get the stones and wire off the bulbs in the Big garden, then resume the cleanout.