Flowering House Plants - March 16, 2020 @goldenoakfarm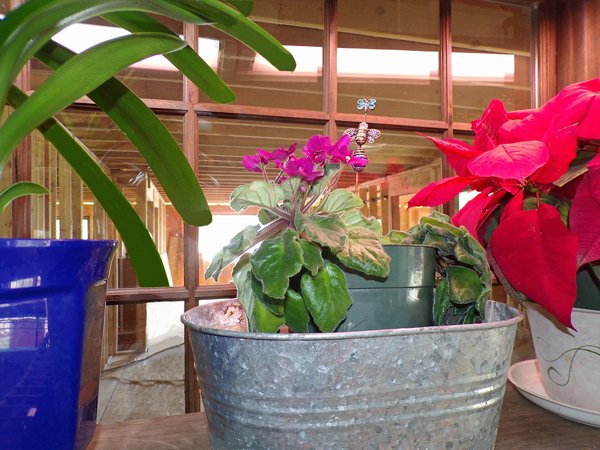 I'd had to move all my happy plants out of their window for seed starting, so I thought I'd get photos of them while they were still happy. This is my sole surviving African violet. Last year mealy bugs moved in and took out the rest. This one survived the treatment.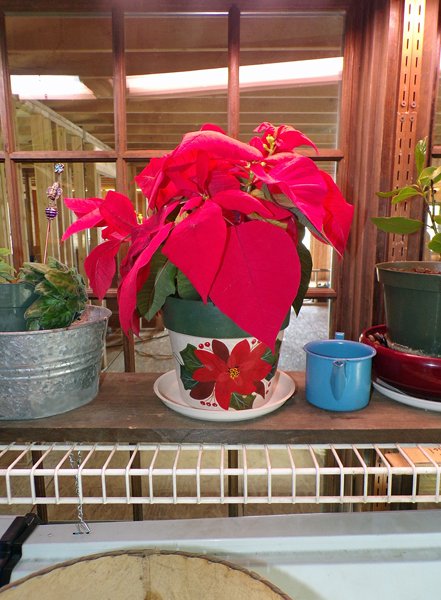 Because I think (knock wood) I've gotten rid of the scale and mealybugs, this poinsettia might survive this year. It also started to flower.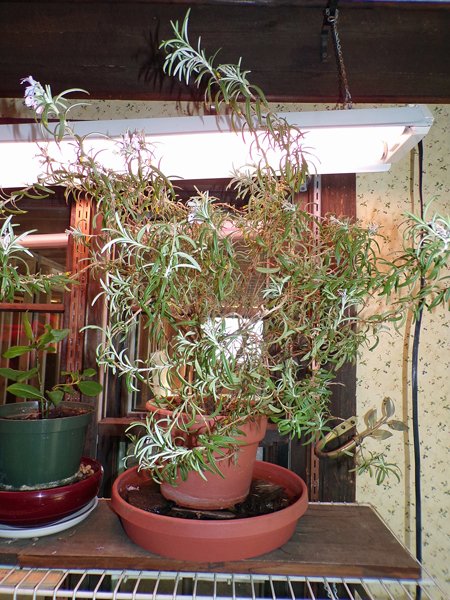 This rosemary survived the scale and mealybugs, the treatment, and promptly started flowering a couple months ago. It is still flowering but I expect it will stop soon, as it will not be so happy in this new location.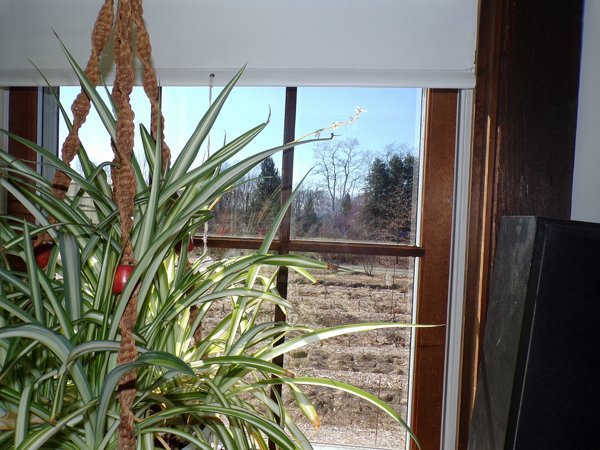 In the living room, the spider plant is the only one flowering. Sometimes the rope plant does, but it's not been very happy this year. The prayer plant often does, but it has not been very happy since being root pruned and given new soil.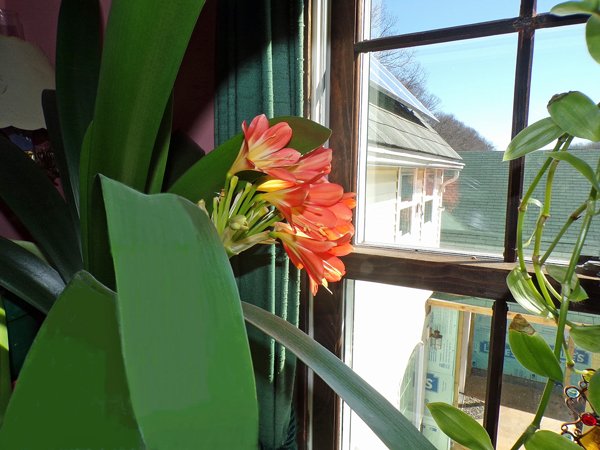 Upstairs in my office the clivia is flowering.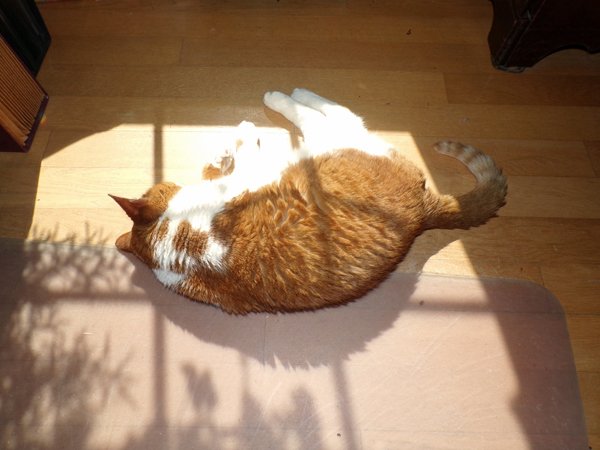 This is my editing assistant doing what she does best and snoring.
Not much on for Tuesday except rain outside and paperwork inside.