Here are a few fall-themed reds. Things have been busy and I've been feeling a little overwhelmed, so I haven't been taking many pictures. I woke up to a very chilly 28 degrees this morning, which meant a stunningly beautiful day, even if it never got very warm. Here's one of the blueberry field in all its autumn glory. Even though the berries are long gone, the plants still have something to give.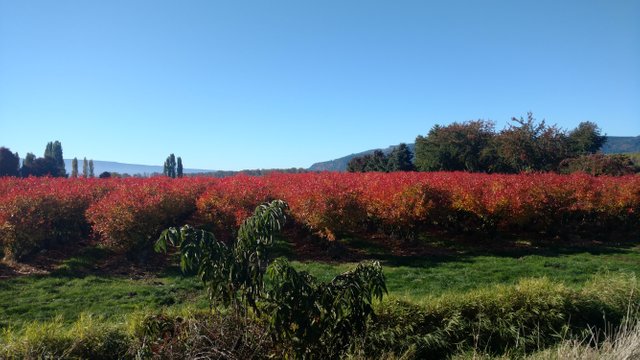 This is a large shrub at my friend Tracy's house. It only has a little red, but the color combo is so stunning I had to include it.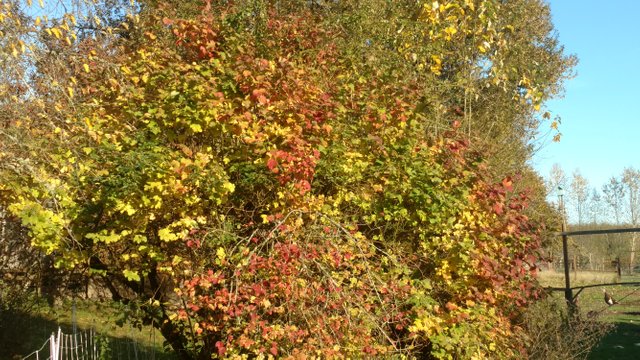 This is a Japanese maple tree at the family farm. It's a deep burgundy all summer, and then it does this in the fall.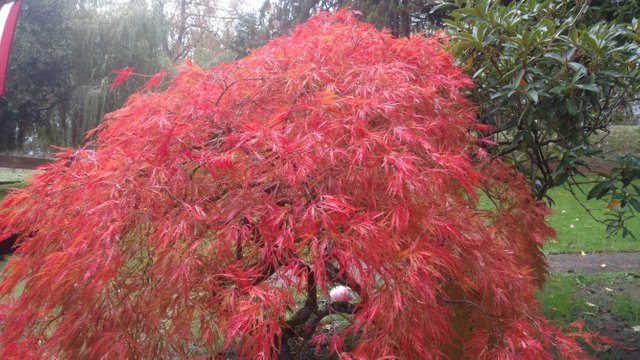 Here's a close-up of the leaves. I love lace-leaf maples. The delicate leaves are so intricately beautiful.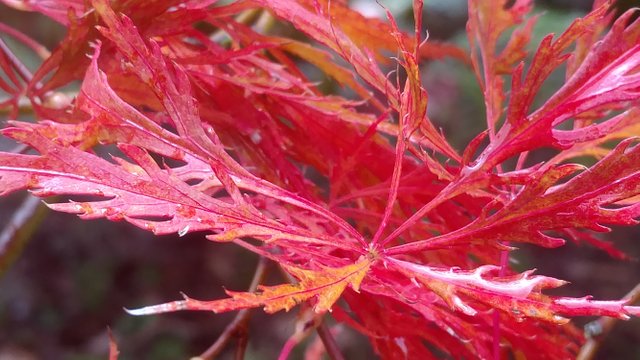 Speaking of leaves, here's a gorgeous maple leaf I found in the driveway the other day. None of the maple trees in my area have red leaves, so I can't quite figure out where it came from. It's a stunner, though. I brought it in the house to press it and the puppies shredded it. They leave nothing undestroyed.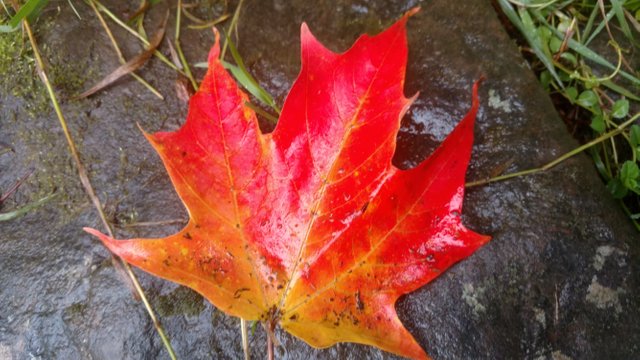 So those are my reds for today! It looks like it's going to be cold again tonight, so I'm going to go sit by the fire!