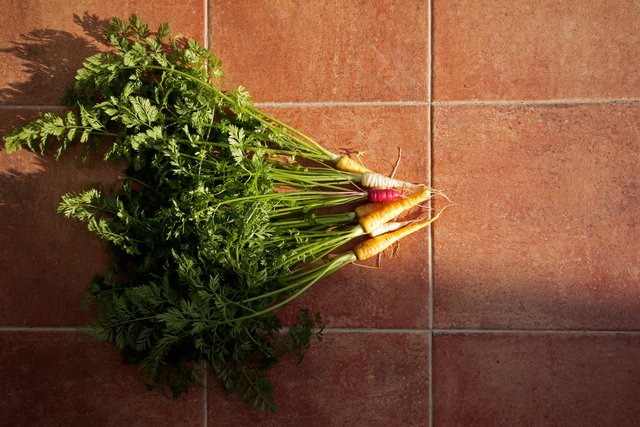 ---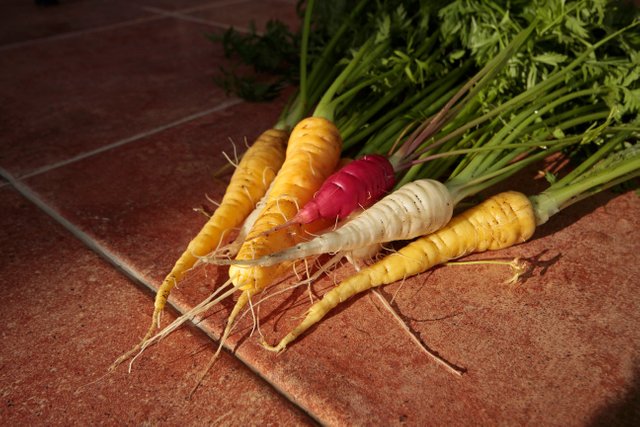 ---
Hello everyone!
So this morning I thought it was time to see how my rainbow carrots were coming along. The tops were looking pretty chunky so I felt there must have been something reasonably substantial going on underground... much to my delight there was!
This is my first successful attempt at growing this type of carrot so it was great fun to see the different colours as they were pulled out. It's the little things that make me happy these days.
They will be going into a tasty soup later - I'll have to see whether the carrots retain their colour once cooked!
Hope you are all having a good week. Happy gardening!
Gardeningchef