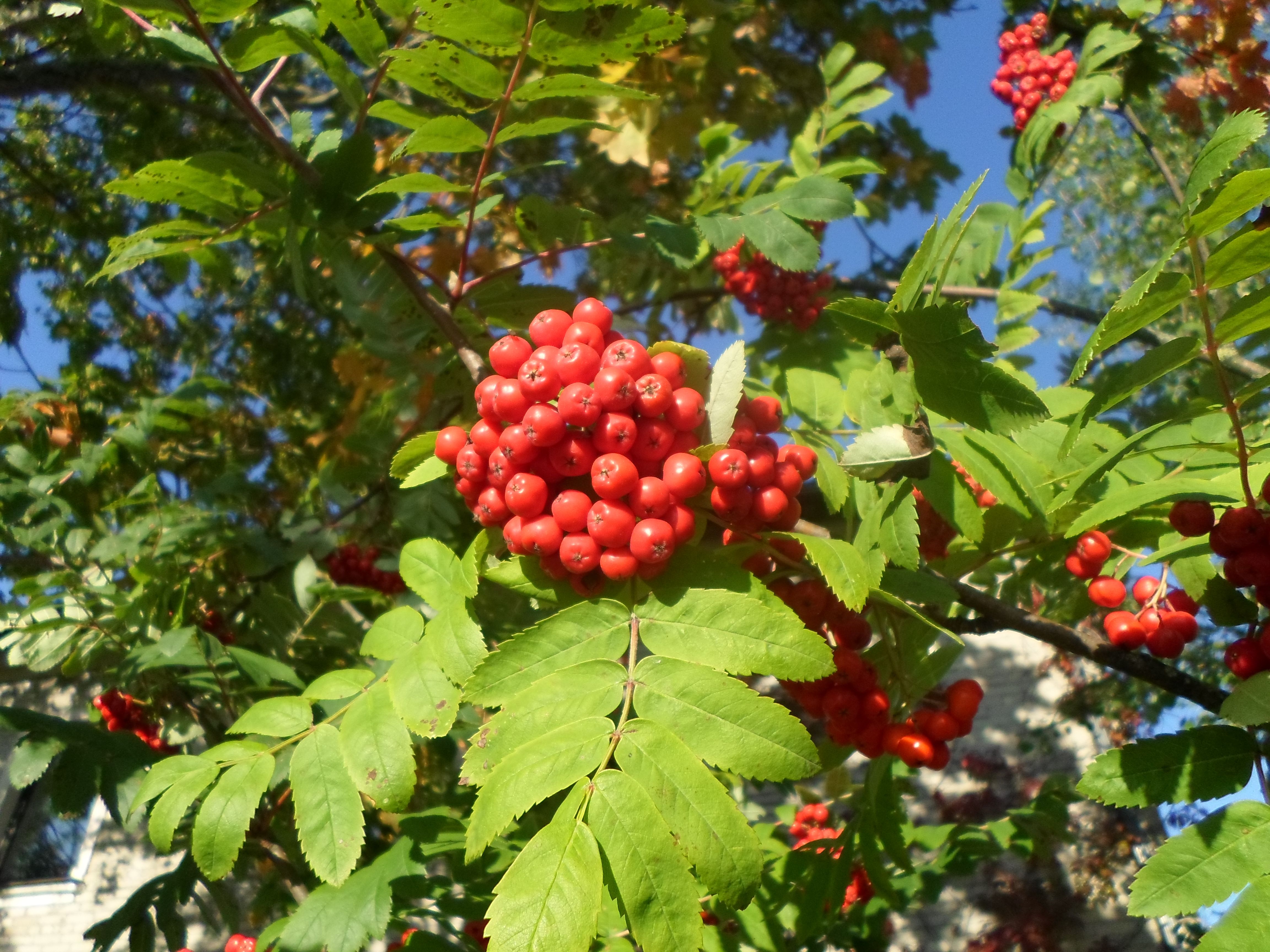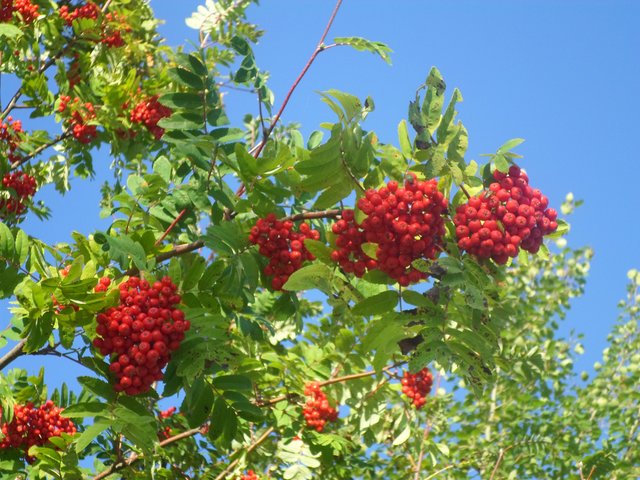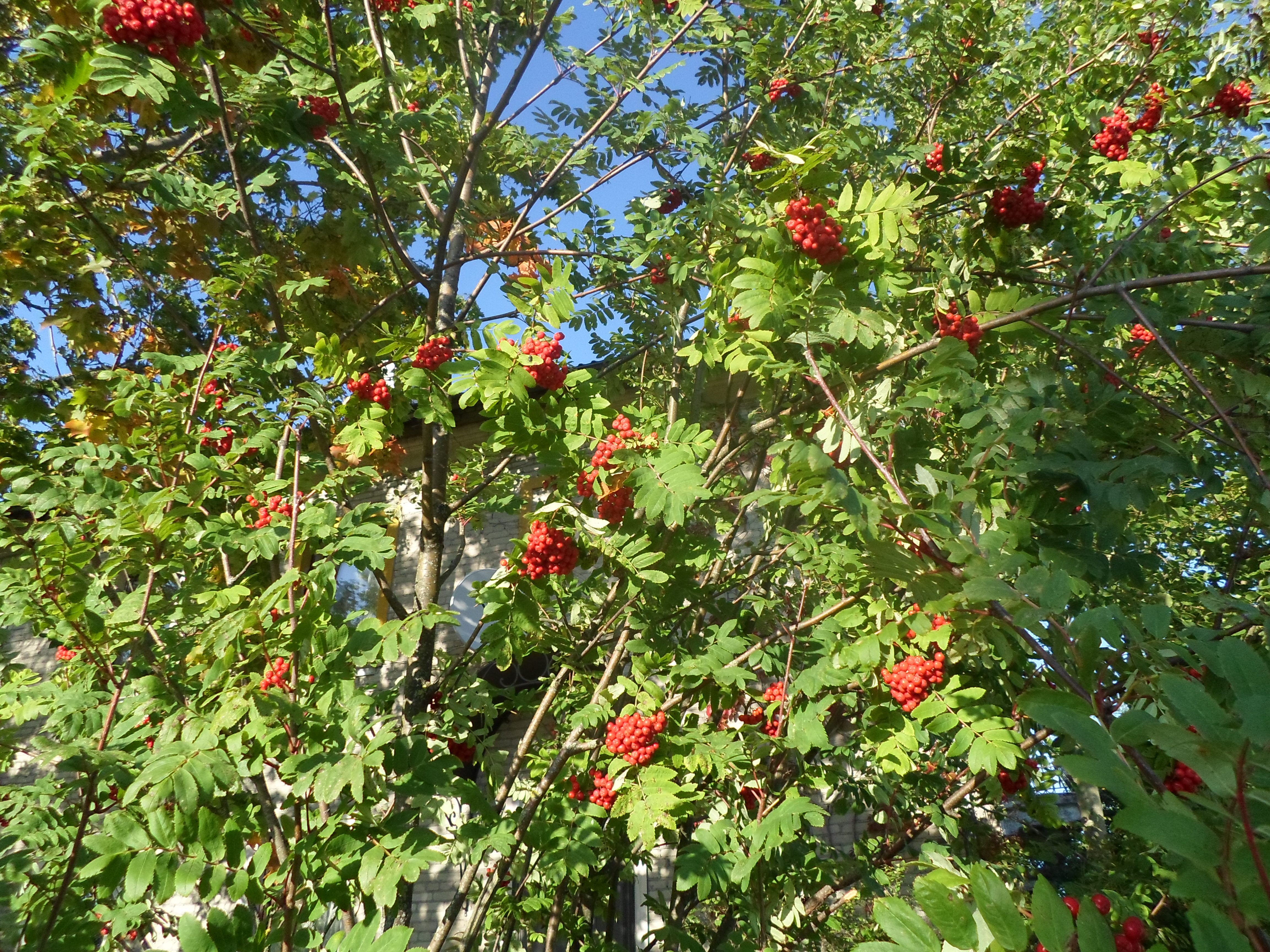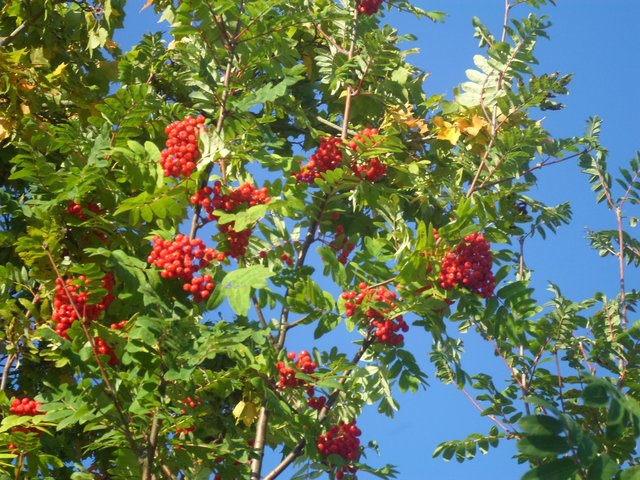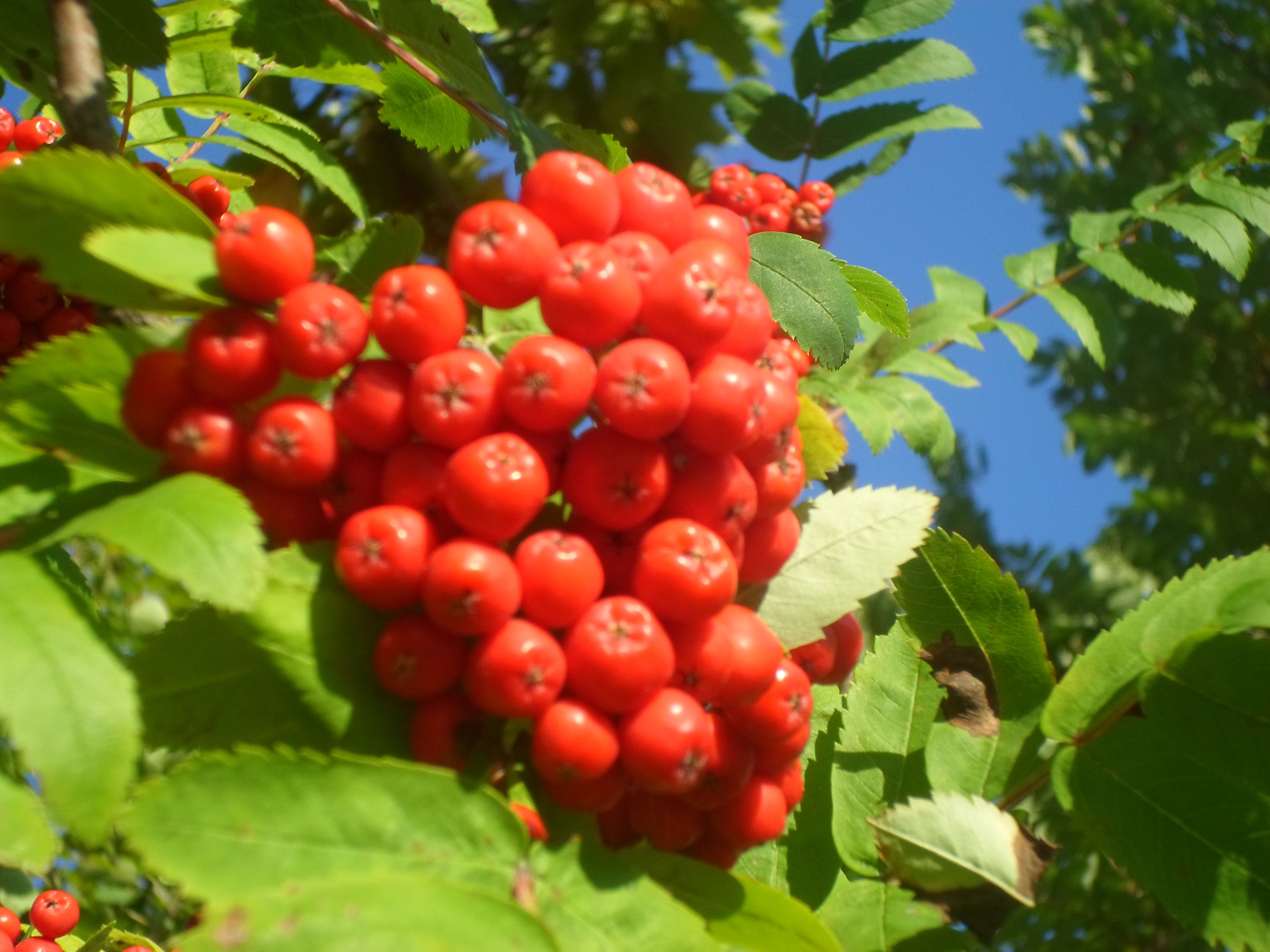 Red Ashberry is very common in autumn and can be easily found in a wild. With this Berry you can do alco production (liquor,wine,vodka) or delicious jam (with adding some apples or pears)
To make yourself a jam here is recipe:
800 gram of sugar (for 2.5 litre of water)
Red ashberry 750 gram
Apples 300 gram (you can try pears too )
Step 1:Preparing sugar,ashberries,apples
Step 2:Taking ashberries and filter them (remove leaves and old dead berries)
Step 3:Adding berries to bowling water for 5-7 minutes
Step 4:Then put berries to colander/strainer (and leaving syrup from berries in pan/pot)
Step 5:Cutting apples and adding to bowling water 3-4 minutes, then lightly rinse with cold water.
Step 6:Taking our leftover syrup from berries and adding there sugar(300gram) and make it to boil.
Step 7:After this adding our apples and berries to this syrup and leaving for 10 hours with towel.
Step 8: After this 10 hours we again boil our future jam and and leaving for more 8 hours.
Overall we will do 3 times - boil 10 minutes - wait 8 hours . Before second time of 8 hours adding last part of sugar ~ 500 gram.
After all this we have a nice jam for a cold winter!