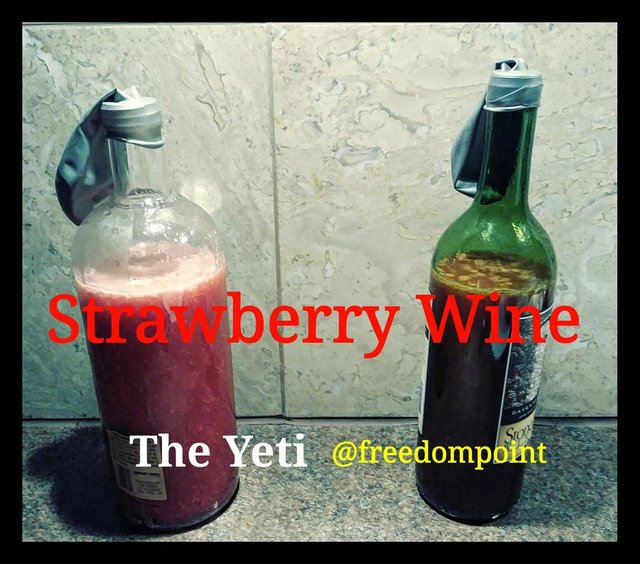 For many years I have wanted to make home made wine. There is something awesome about the simple process. I love the idea of taking something natural and fermenting it into something else.
This past summer I finally got a chance. I picked several pounds of wild blackberries on our homestead in Missouri, and made a liter and a half of blackberry wine. It turned out thick and creamy, and made Stacie D (@freedomtowrite) warm in the face. We rarely consume alcohol so we both have zero tolerance, and that is how we like it.
Maybe it is my love for self reliance, or my need to learn every fun craft that I can. Along with wine I also would like to learn how to make mead.
Today I want to talk about strawberry wine. I did not research anything, and I am just going on instinct. There is some information I picked up over the years, but nothing exact.
For this I used the following:
5 lbs Strawberry

water

sugar
Tools:
Large pot

strainers

measuring cup

funnel

blender

cleaned / used bottles

large balloon
---
---
I started by removing the stems from the strawberries and putting them in the blender.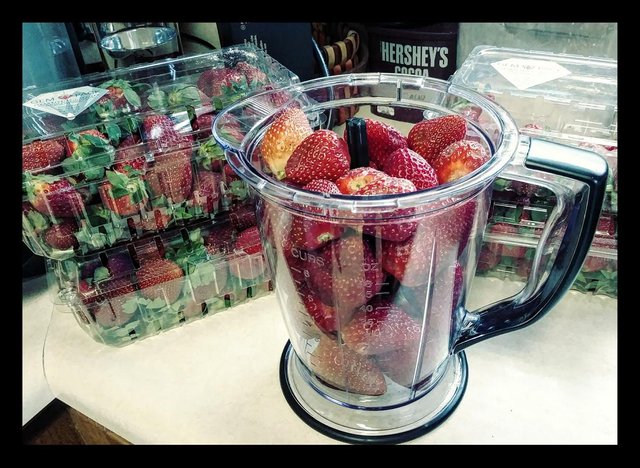 When the blender was full I blended it to a liquid. I then poured the liquid into the large pot. I heated the liquid on low and added water. I add enough water to make the mixture rather liquidy. Not like water, but creamy. Once I got it to the consistancy I wanted, I added sugar. This again was not an exact measurement. I sweetened to taste. Meaning it was sour, and I made it sweet enough, and then alittle extra for the yeast to chew on.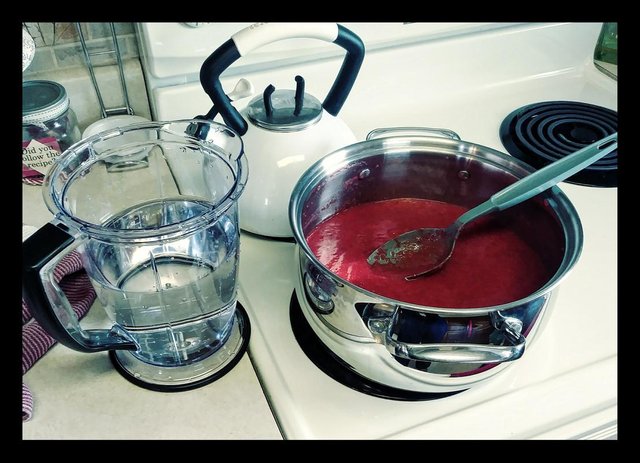 I had premeasured the amount of liquid that I would need for each bottle. One was 2 1/2 cups and the other was 3 1/4. I poured the strawberry mix into the measuring cup and then added yeast. I added one full packet for the larger bottle, and 3/4 pack for the smaller.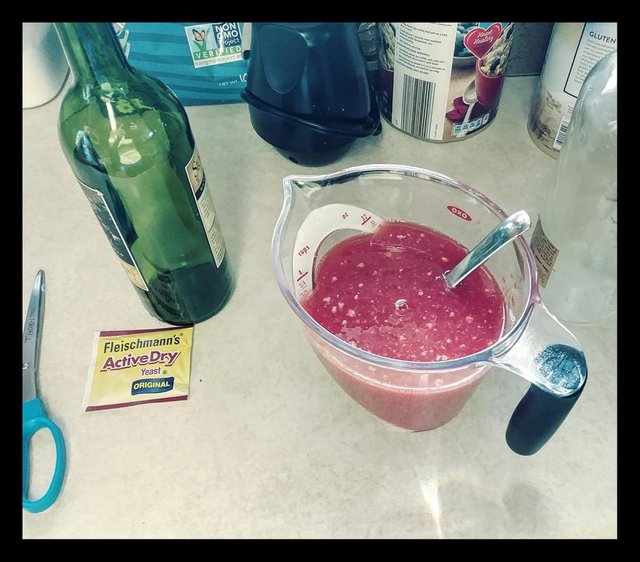 I funneled the sweet mixture into each bottle. I added a large balloon to the top of each bottle. As the gases form the balloon will fill. As the fermenting is down the balloon will deflate.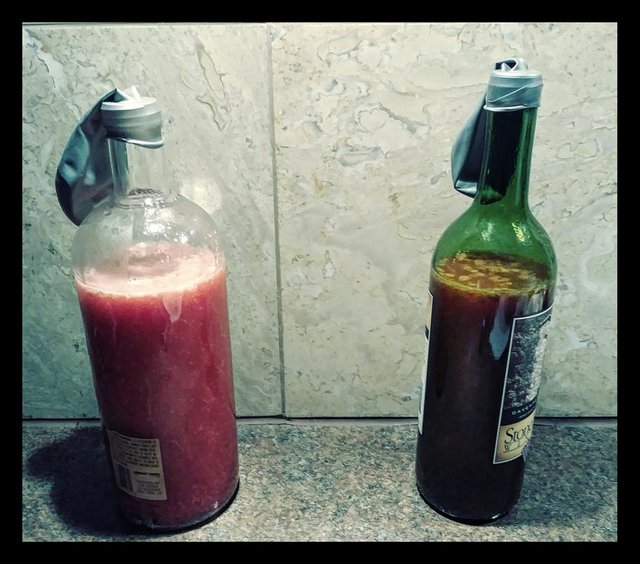 They are just resting now. I will check them in a week when the balloon goes down. I will check for sweetness and taste. I will probably rack them and bottle them. There are plenty of tools to help to check alcohol levels, but this is a perfectly imperfect process. This is just what I have done, and I look forward to seeing how it goes.
I would love to hear about your creations.
Be well.
~The Yeti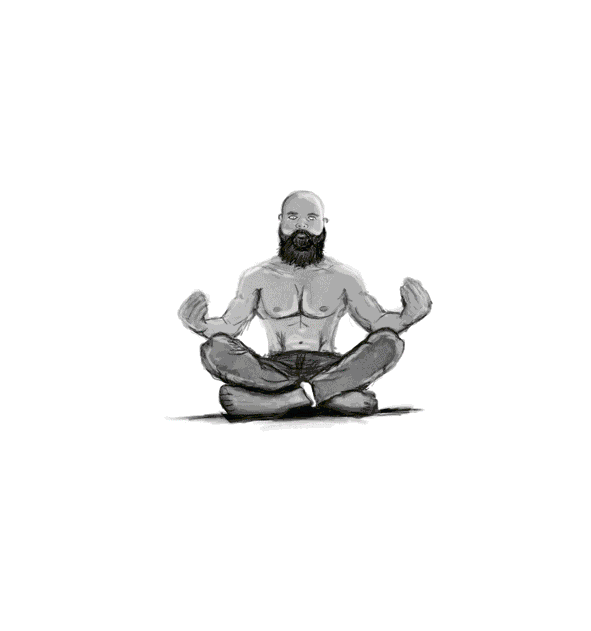 https://discord.gg/hPJs5Rb