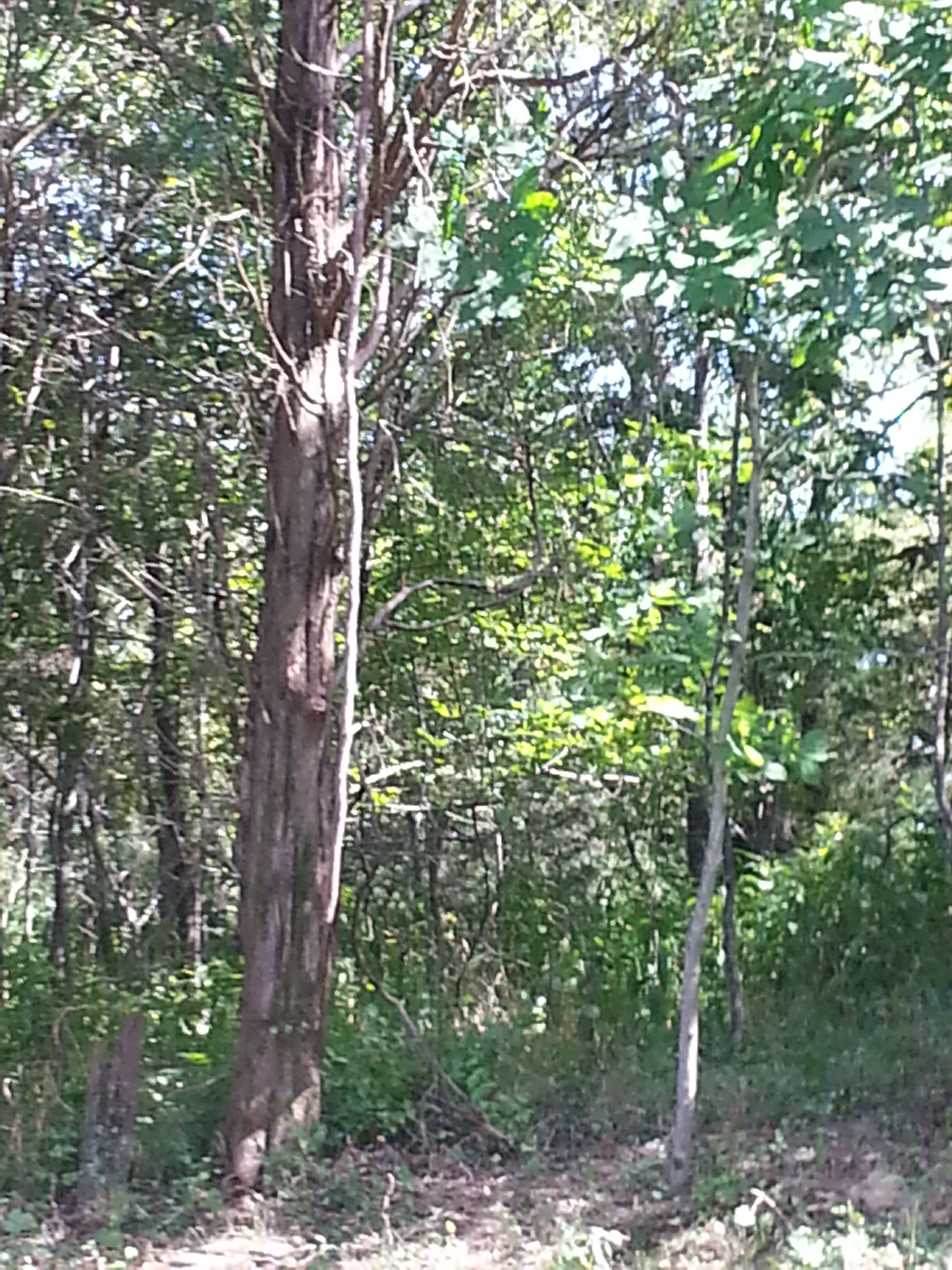 As we continue to make progress. I wanted to show you some of the results that we have finished in this post.
It isn't always easy to prepare a place to look nice and the way you want it to be.
We have to have some tools. And then be willing to adapt to the conditions as we move along.
Wood isn't always easy to cut. Green wood generally can be cut without much of a problem.
But the dry, seasoned wood can be very frustrating to cut. Not to mention the increased wear and tear of your chainsaw.
I will spare you of the details of the long cutting period to get to this point. The tree is mostly dry and has very few green limbs. They are to be found only at the top. But we prevailed.
I know. No notch in the photo. That is dangerous. What we call "kickback" is always a big danger without it. Ugh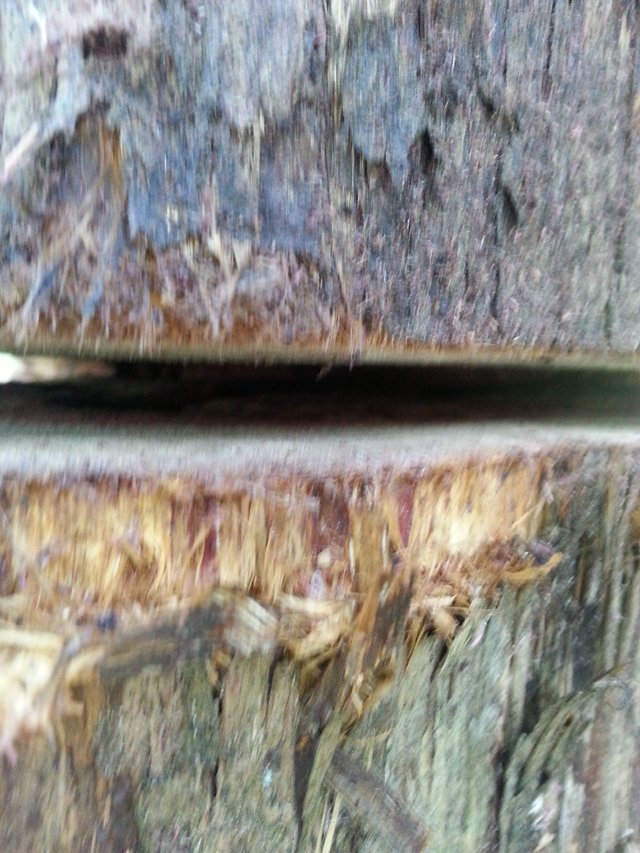 After a lot of time spent in our cutting. You can see the results. Even though the wood was very hard. We never give up. Much like trading the "futures." It took years to overcome my fears.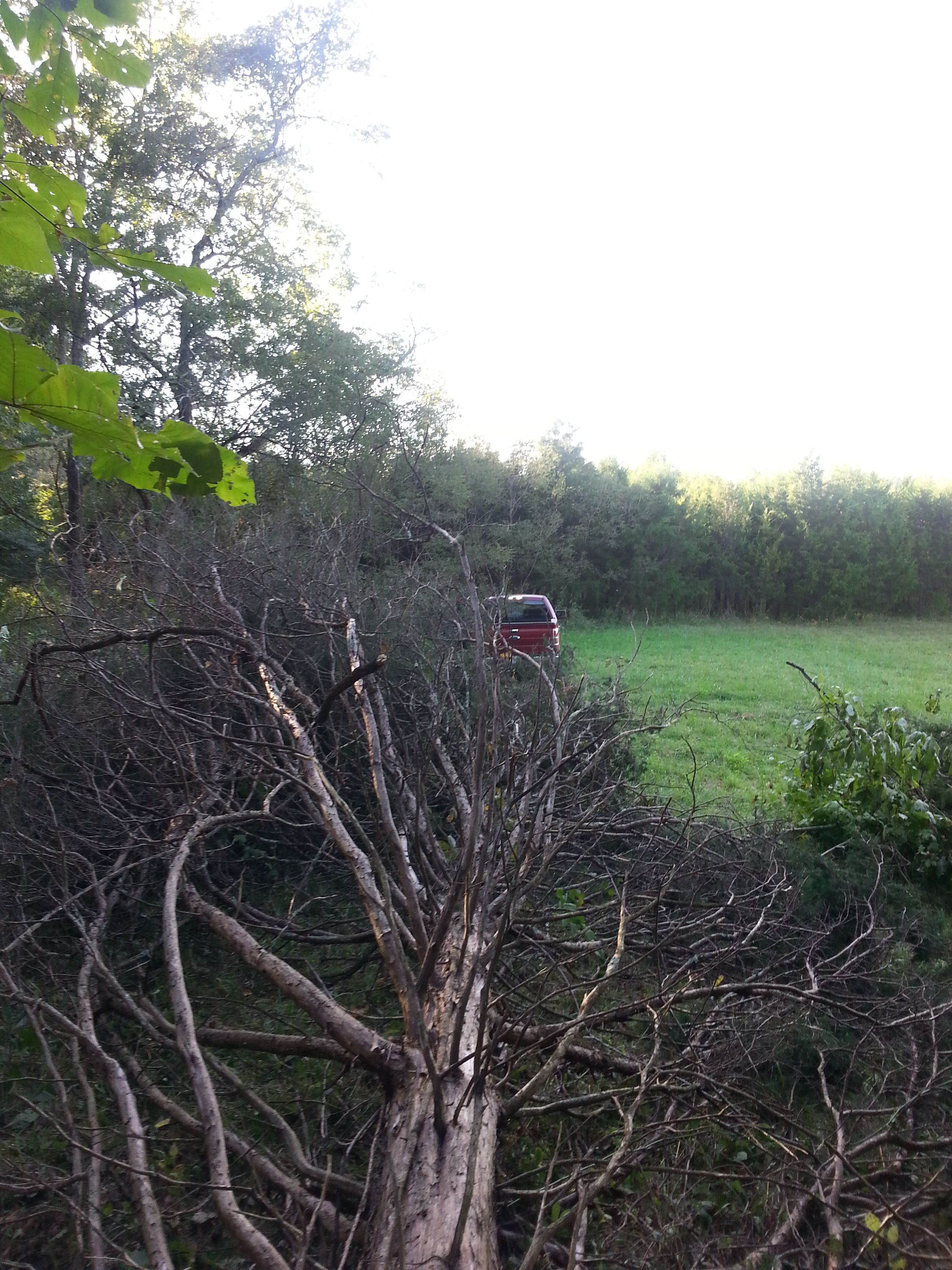 We are getting a huge pile of brush built up. I could leave it for later. But, I don't like to do that.
We are going to need a wood chipper. That will come later. But, we will. Too important not to.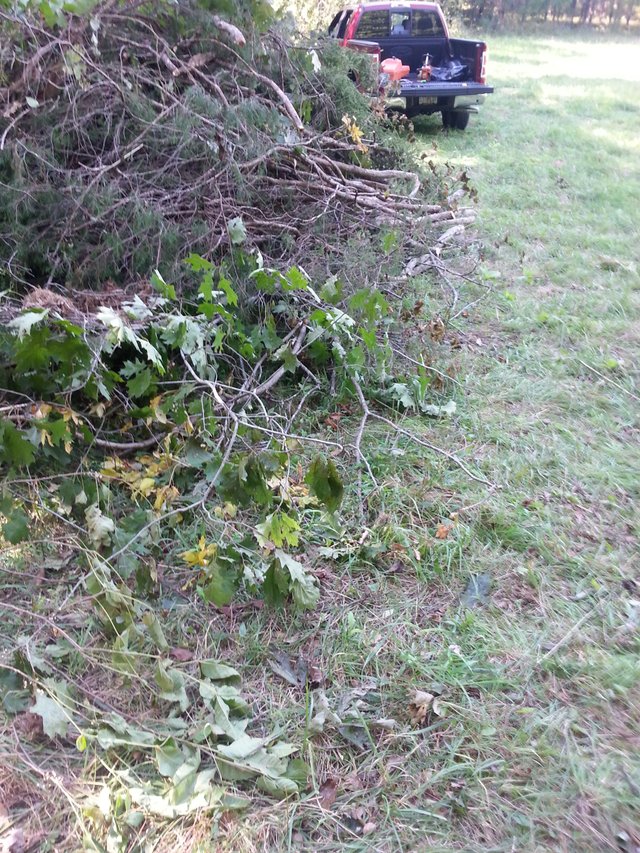 We have finally cleared out the area for one little hickory. That was a lot of work. I hope the little tree appreciates it. Ha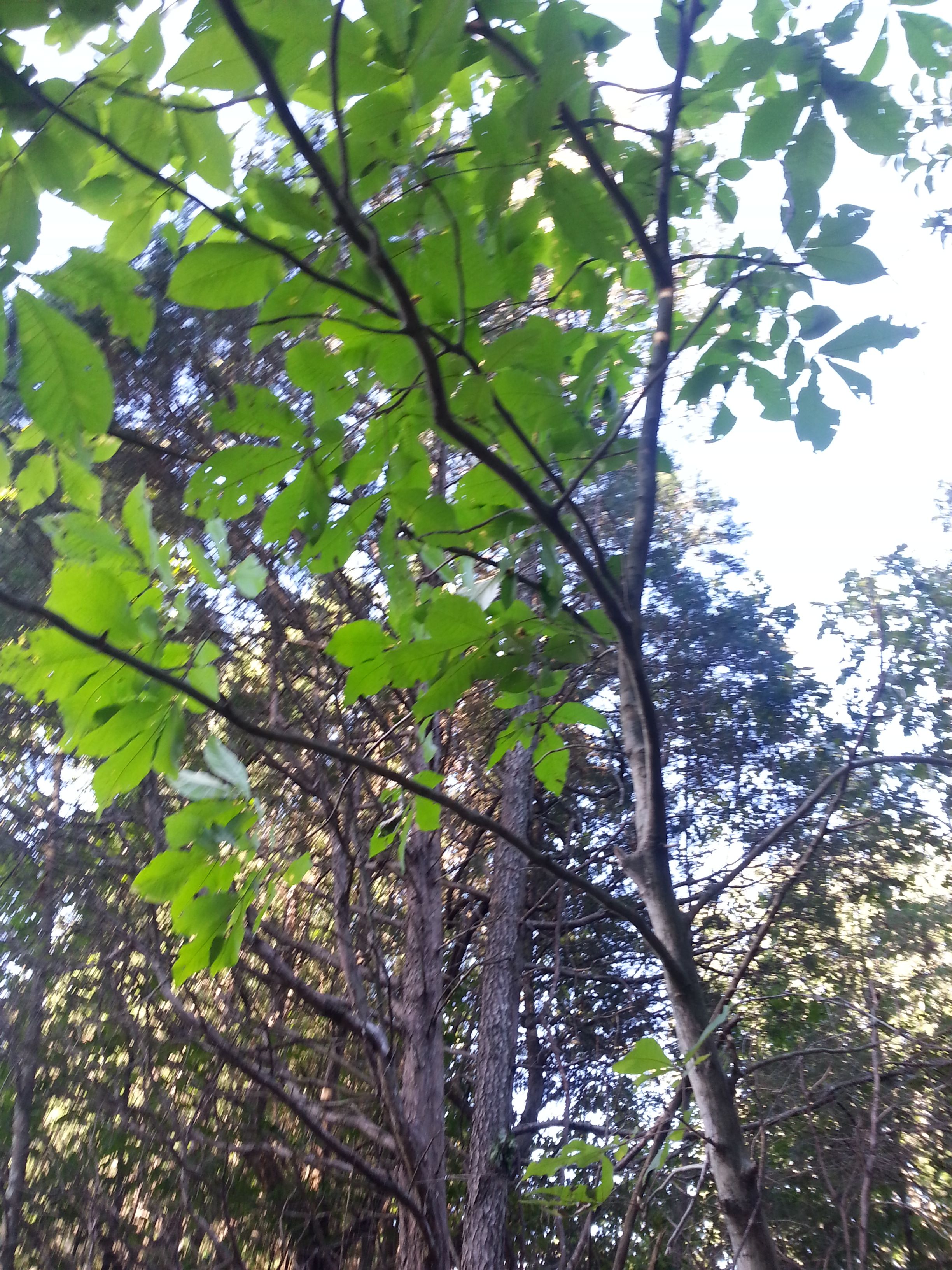 We have two permanent fence posts. If we should need them. That is why I cut the trees high off the ground.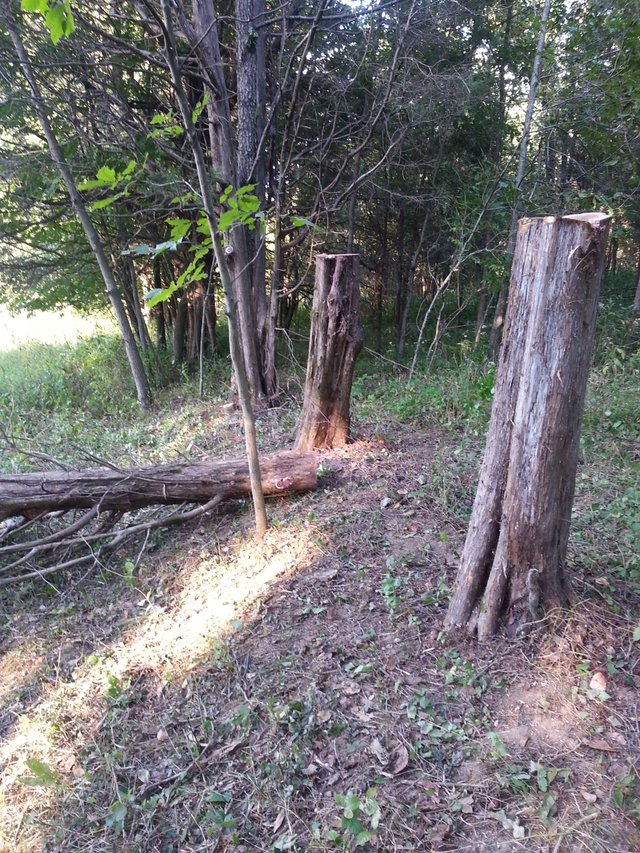 I wanted to clear out this corner of the field. The bush was growing in the dead wood. A tree had fallen. Probably was struck by lightning.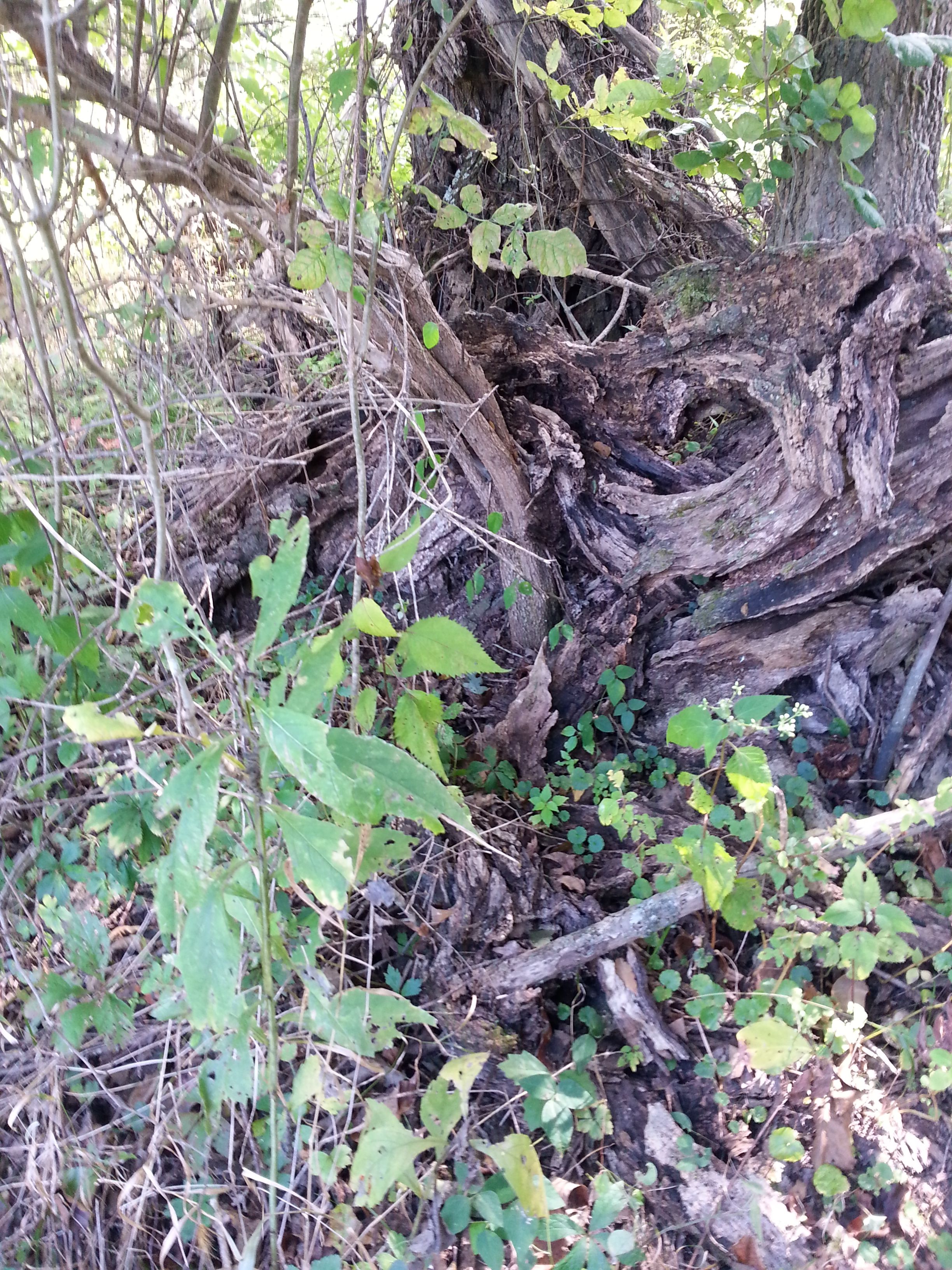 Now look at it. It may not be pretty. But we can work the corner if we need to.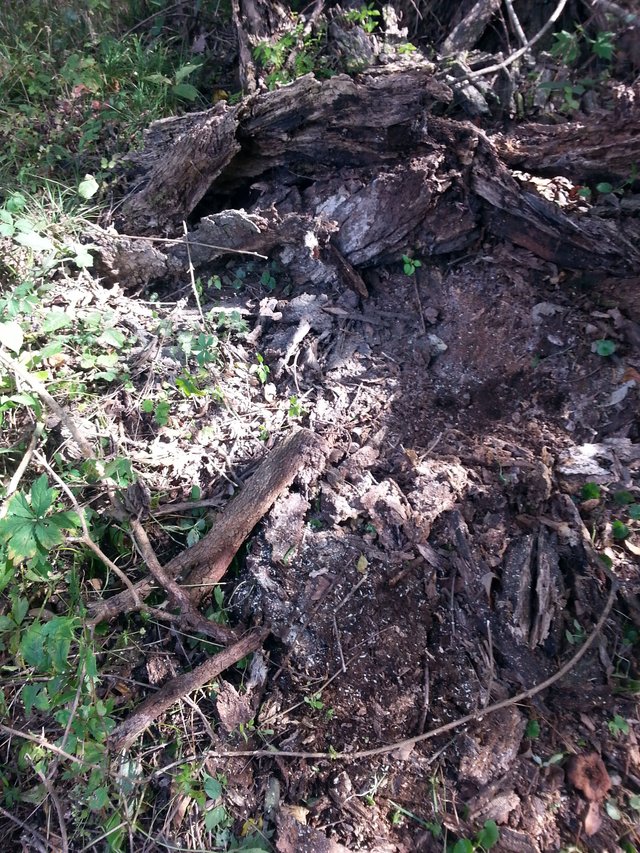 I am always looking to see if any of these mean looking trees are around. Yes. There is the ugly thing. Thankfully though. It was well across the fence on another property. Unless I would want to buy it. Hmmm Buying thorn trees. Doesn't sound right does it? lol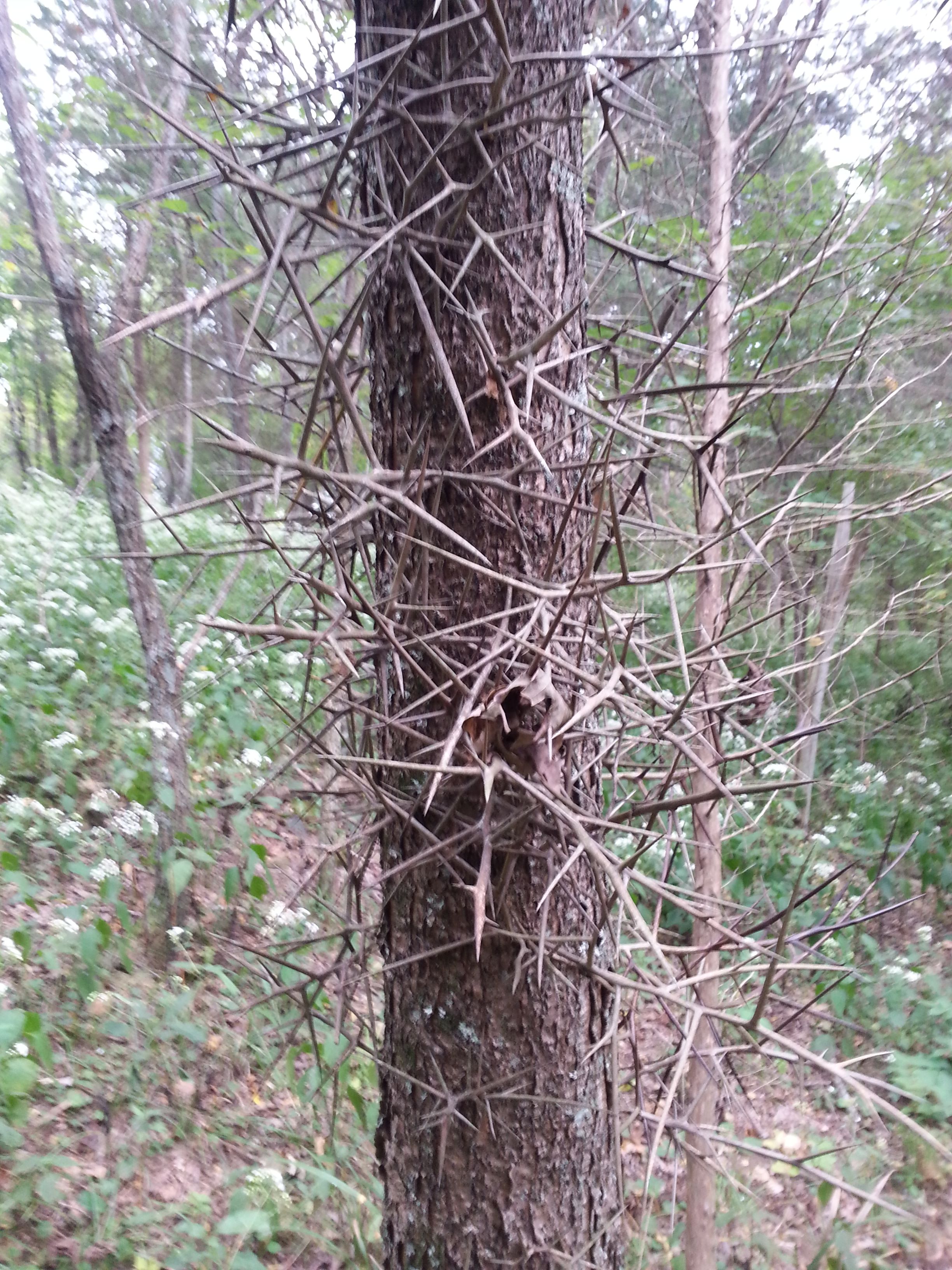 Let's go to the lighter side of our work. If you spend enough money at the tool store. You might get one of these. Ha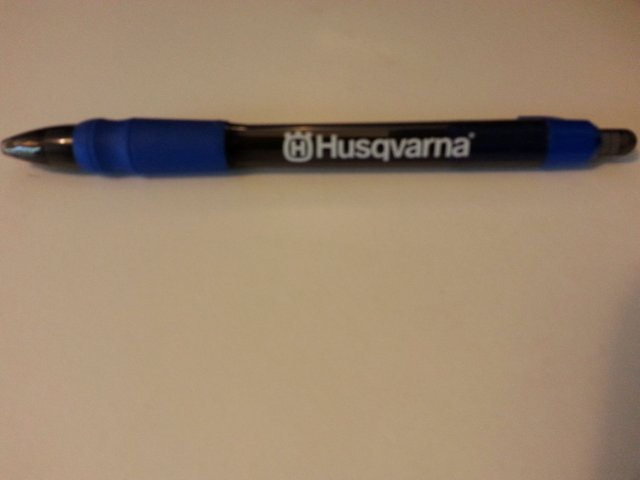 And for those that don't like "Chigger" bites. You could get one of these. I have been scratching for a while now. I am always happy to climb in the bathtub at the end of the day.
My wife uses this. I haven't yet. Maybe I will later. But, it is starting to cool down here.
Maybe the chiggers will disappear. I can hope anyway.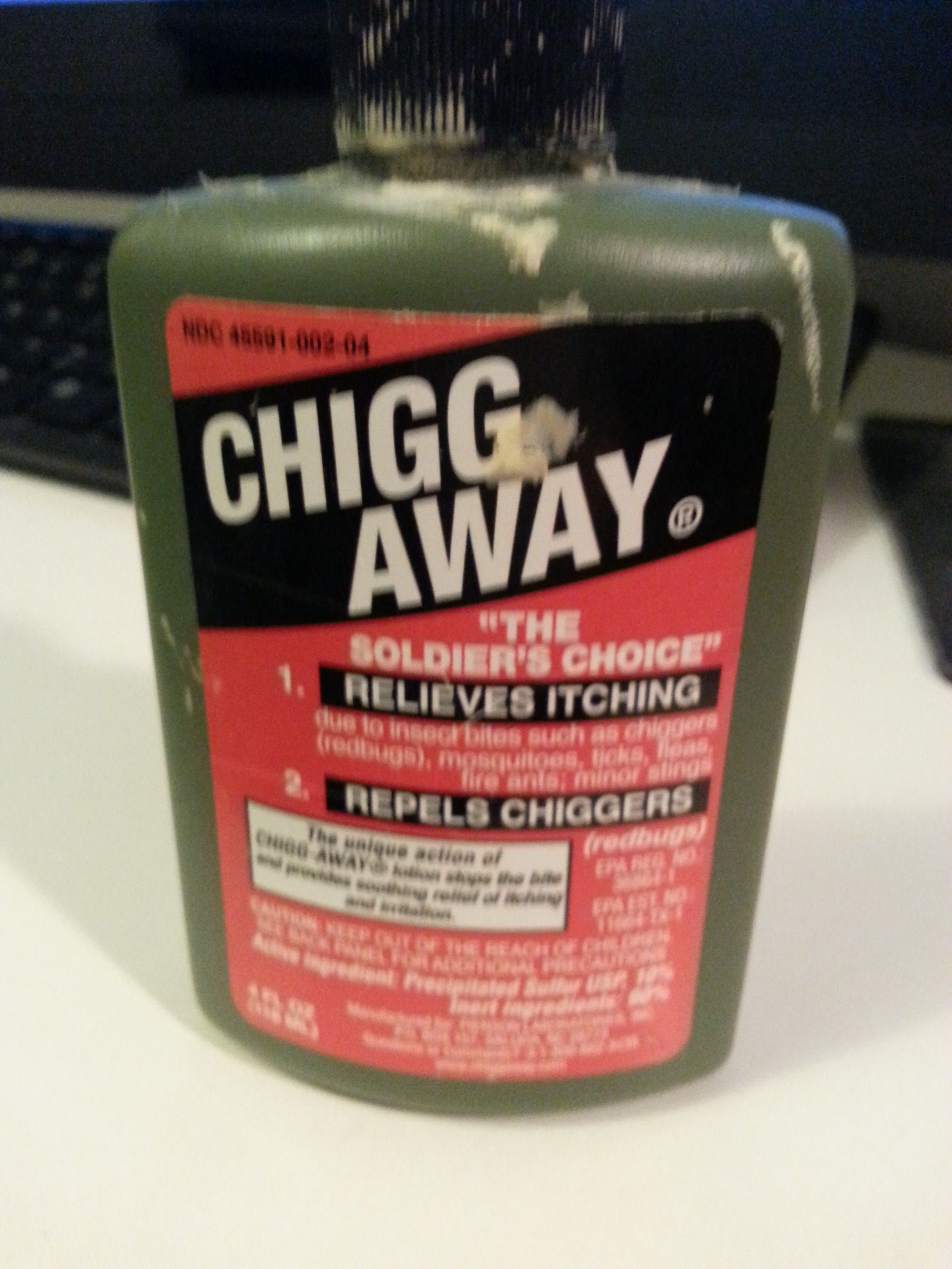 That ends my work and post for this time. While it is true I enjoy working on my land. It isn't easy.
Anyone that hasn't had any experience in farm or homestead life. It can be a little challenging.
Safety is a big factor to consider. Getting hurt is always something to avoid by being knowledgeable.
And knowledge is gained by asking or study. Do be careful. That is my advise to you.
Take land clearing seriously. You can get seriously hurt. Maybe even the unthinkable.
Thank you for reading and following my work.
Francis