We've all been there, nose against the glass watching the snows melt, dreams of fresh veggies and forage just a few weeks away.  If ONLY  the frost would leave us so we can get started!  Sure we might use cold frames, or start some trays inside, but I'm sure many of us have muttered under our breath how nice it would be to eventually just get a greenhouse.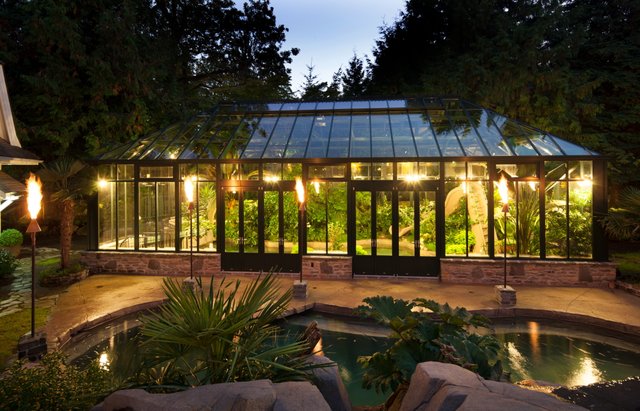 Also, this post is dedicated to @wyzz2020 for being the only one to participate in my contest to choose an article for me to write.  You can see what I'm talking about here:
https://steemit.com/steemit/@ecoknowme/108-followers-ecoknowme-reaches-new-milestone-free-giveaway
So this post won't likely be what you are expecting, nice crystally glass greenhouses, inspired by Victorian era designs that were only affordable to the richest members of society, at the time.  Maybe you've seen a classic example in the Golden Gate Park in San Fran CA.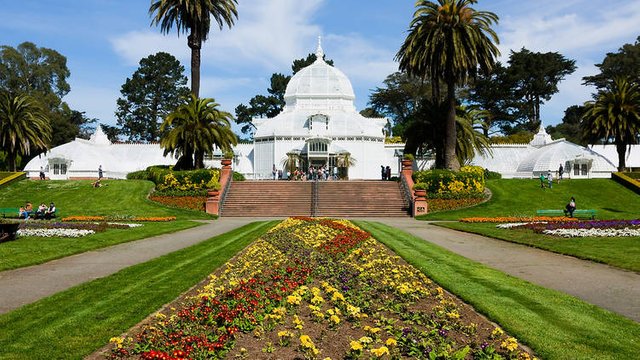 But what I would like to offer are some examples that can really help small farmers, homesteaders or people wanting to apply Permaculture, small scale organic farming or just want to decrease their dependence on an increasingly unsustainable and expensive food system.  Whatever your reason for thinking of making or installing your own greenhouse, these designs might help you in the long run.
Down to Earth:  Walapini
Walapini Greenhouses are a design developed by Christian Missionaries in Central and South America to help families grow food year round.  By lowering the growing space into the Earth, it is possible to regulate the temperature in colder seasons and draw on the thermal mass to keep things comfortahle.
Interesting interview:
Walipini Underground Greenhouses 1/3: Sterling Allan & Jeffrey Grupp on The Power Hour   
Links on Builds:
http://www.theapricity.com/forum/showthread.php?141421-Walipini-Style-Greenhouses
http://enerchange.org/2016/02/greenhouse-in-winter/
https://www.treehugger.com/green-architecture/build-underground-greenhouse-garden-year-round.html
Underground Greenhouse: Mike Oehler's Design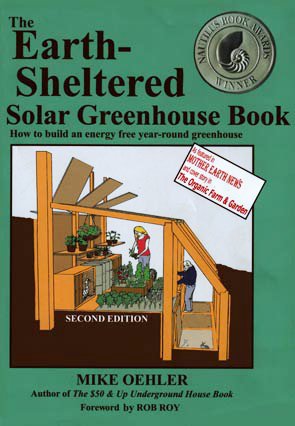 There is great book, considered a classic by some, called The Earth Sheltered Solar Greenhouse Book
Very similar to the Walapini but the construction method is a bit different and is largely based on his work in another book called the $50 and Up Underground House.
Earthships  Why not live where your food is?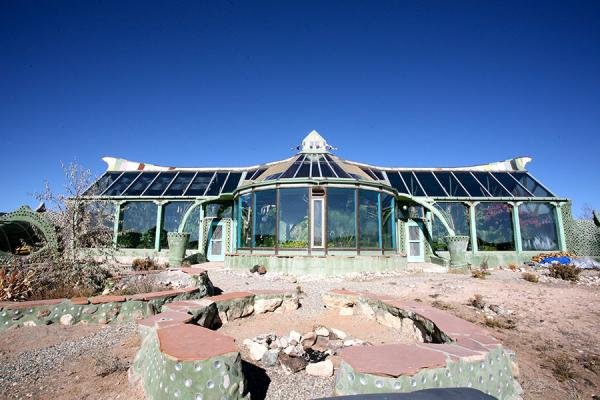 If this image makes you drool but cringe at the same time, remember this is about as fancy as they come, a more affordable and accessible design is available in the form of the Hut  and the Survival Model  (which has built in small greenhouse) that can grow food, clean and produce breathable air, treat greywater and heat your home!  All in one!
The HUT
Probably one of the most succinct videos available on youtube regarding the construction of Earthships, consider this video a primer for the skills you'll need to make your own Earthship
Survival Model Earthship
And if you want to see what these Green Machines are capable of:
A Fantastic Project known as The Valhalla Movement got popularized through a very successful Kickstarter Project:
You might also want to check out Rob Avis' Design he uses in Canada, because of lack of sun/thermal mass, a rocket stove heats up a bench that radiates out through the night to keep peppers popping and tomatoes dropping:
The Avis' Permaculture Homestead  //  pt. 1
  The Avis' Permaculture Homestead  //  pt. 2
The Avis' Permaculture Homestead  //  pt. 3
I chose these designs because they integrate many elements that reduce the energy needed to maintain appropriate temperatures.  Rainwater harvesting can be integrated and other elements such as those scene in the Earthship videos are just as wise to try and incorporate.  Aquaponics can reduce your water and fertilizer needs and you can have fish for dinner or as friends if you just want some ornamental buddies to power your plants.
Another Guru to listen to:
The Winter Harvest with Eliot Coleman
Wonder how much easier it would be to keep warm if the greenhouse had been designed a little different.  But his is moveable, so advantages and disadvantages to each design.
What are your thoughts?  Do you have an amazing Greenhouse you'd like to show off or are you contemplating one of the designs shown here?   Any tips, links or additions are always appreciated.  This is how we learn, right?
hope this was helpful to some of you.
To Your Seedlings!