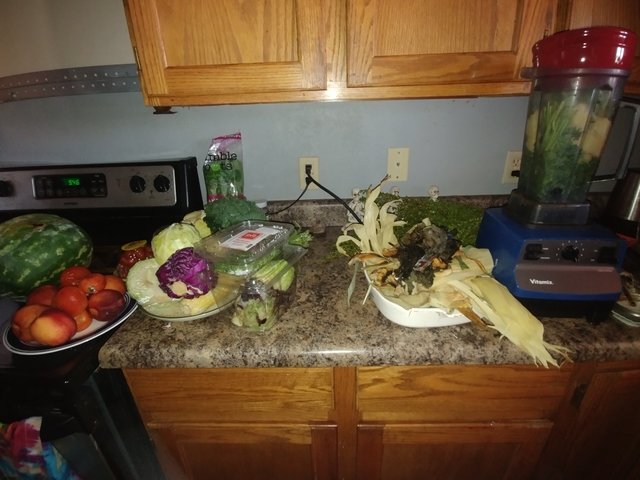 I had my buddy Nick clear out his refrigerator of old rotting food for the earthworms and goats. I separated out the peppers though, the goats and the earthworms do not like them.
We only have a small handful of earthworms we have to feed and proliferate. They survived from the last house I brought them from 4 months ago.
First I choose the most rotting food for the worms and choose the not so rotting food the goats.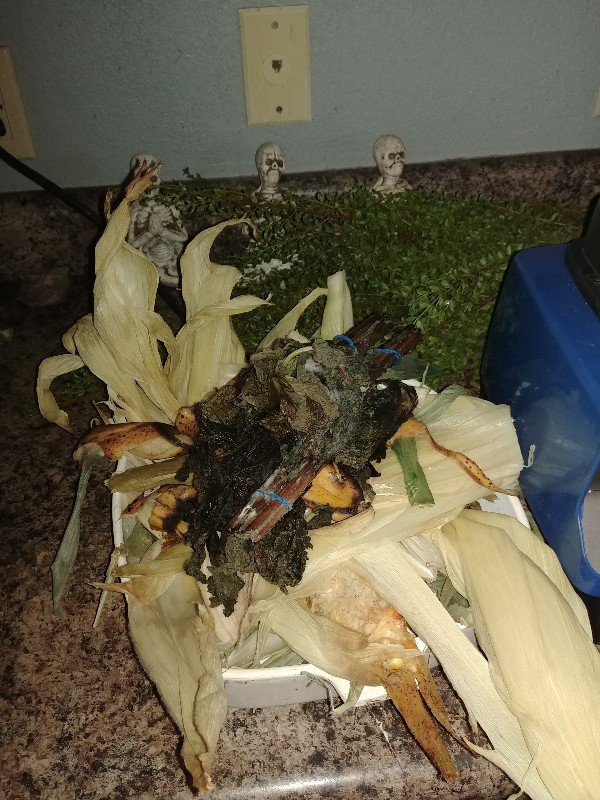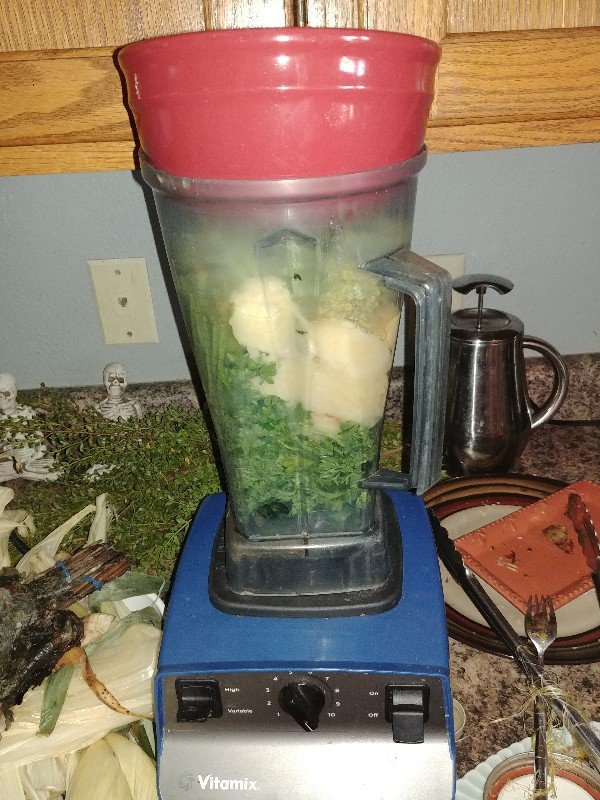 Worms love their food blended!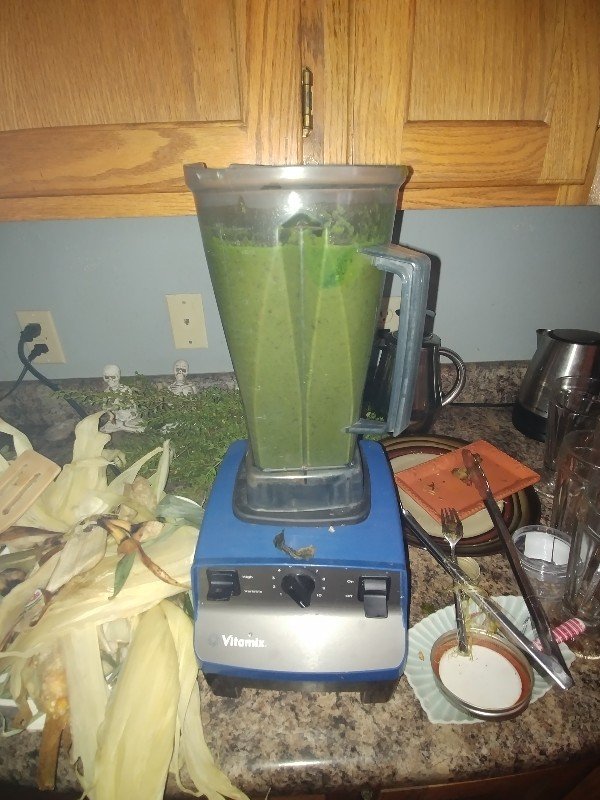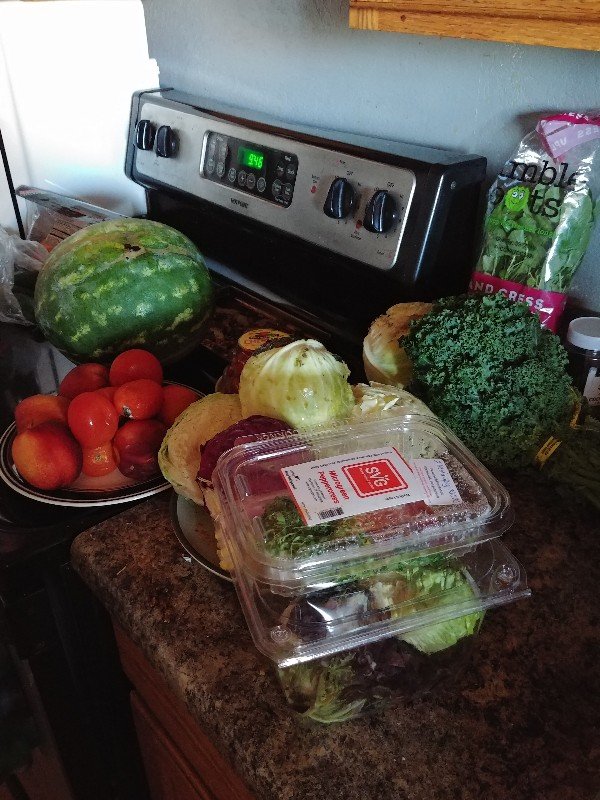 Then we peeled back the top mulch in the area the earthworms are in and simply laid out the corn husks and blended food in a strip on top of the soil but underneath the top mulch. Earthworms are top feeders and will consume this food in 3-7 days. I'm expecting 4-5 days with the hot temps and blended food.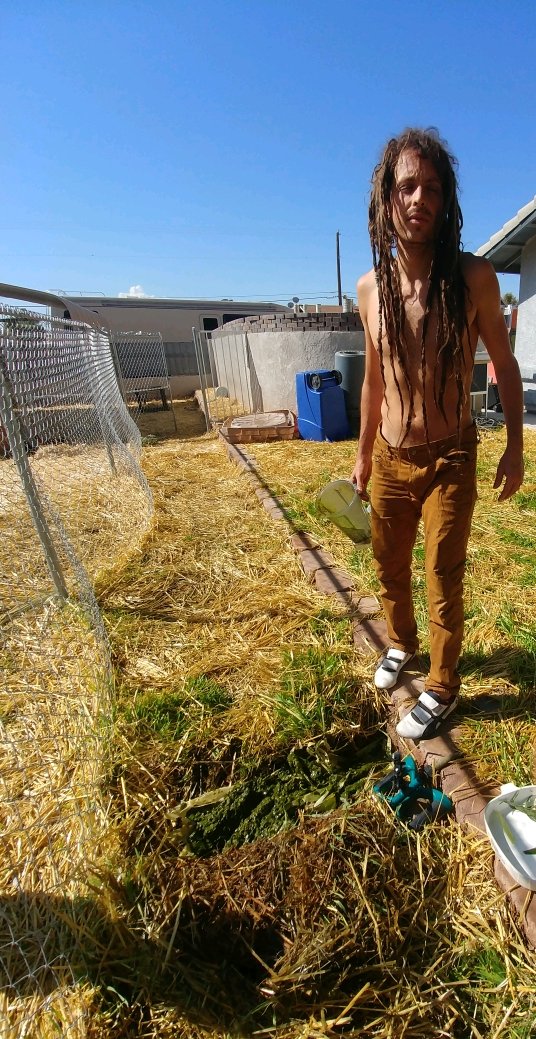 Nick aka the Crazyogi feeding the earthworms!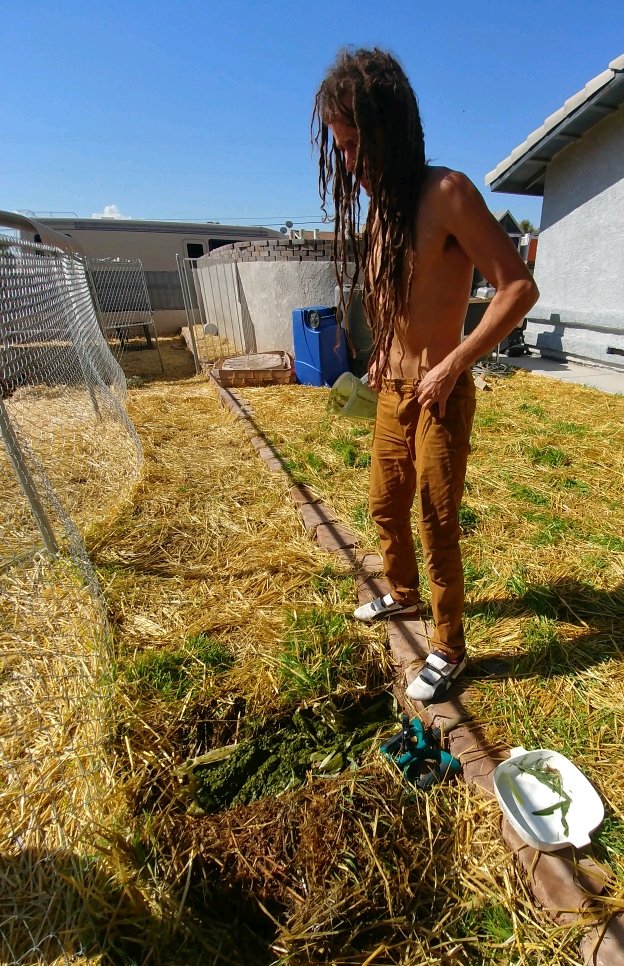 Now that we did that we will wait a week to feed them again all the while moving them bi-directionally through out the yard each week with simple strips of food.
Once I fed the goats it was time to take moment to enjoy all my hard work!