I've Got Luffa Gourds Growing!
Before I started my quest to start a homestead, I had heard of luffa sponges but didn't know they came from these dried out gourds. A YouTube friend sent some seeds he saved from his luffa gourds and now I've got some growing pretty nicely here. This one is a foot long, at least.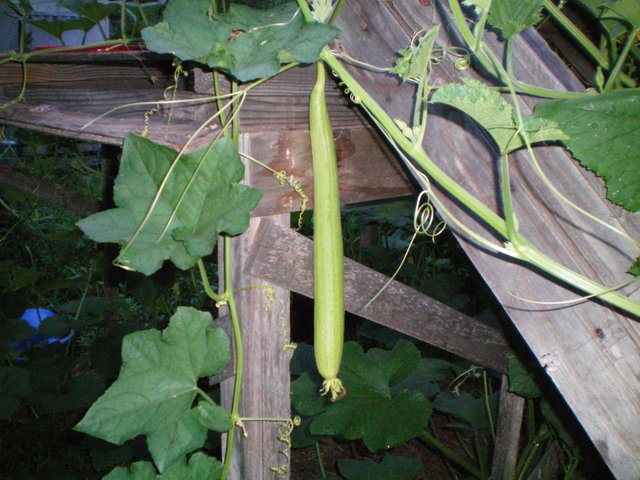 They are growing on an old shipping crate that was also gifted to me by a neighbor. I used a similar free crate to build a little brooding area for my hen and chicks.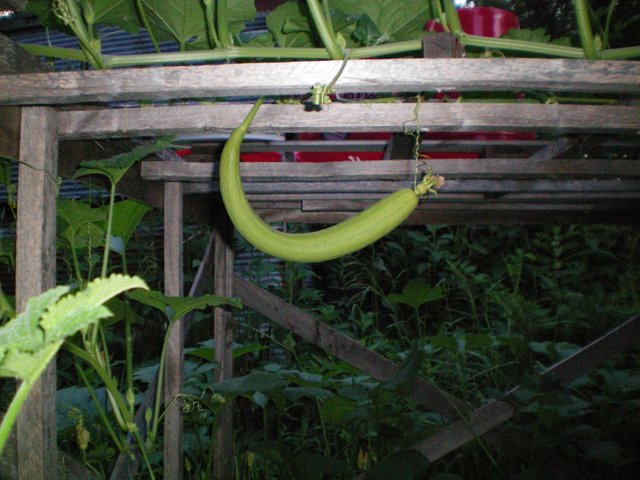 I haven't even started researching these yet to learn how to dry them and turn them into the sponge things people use in the shower, but I'm still learning something new every day I'm here. I've also got bottle gourds growing which some people have turned into little birdhouses or bird feeders. Gourds are one way to grow and sell stuff while getting around all the dumb food regulations in the US.