My eldest son, Eagel-Eyed X-man, is such an outdoors person.
Much more than I, even at the ripe old age of 6.
He likes to go exploring in our woods, always hoping to find a reptile or two.
He also likes to identify and gather edible wildlife.
Just last month he gathered up Cutleaf Toothwort, Violets, and Redbud blossoms for a refreshing and tasty wild grown salad.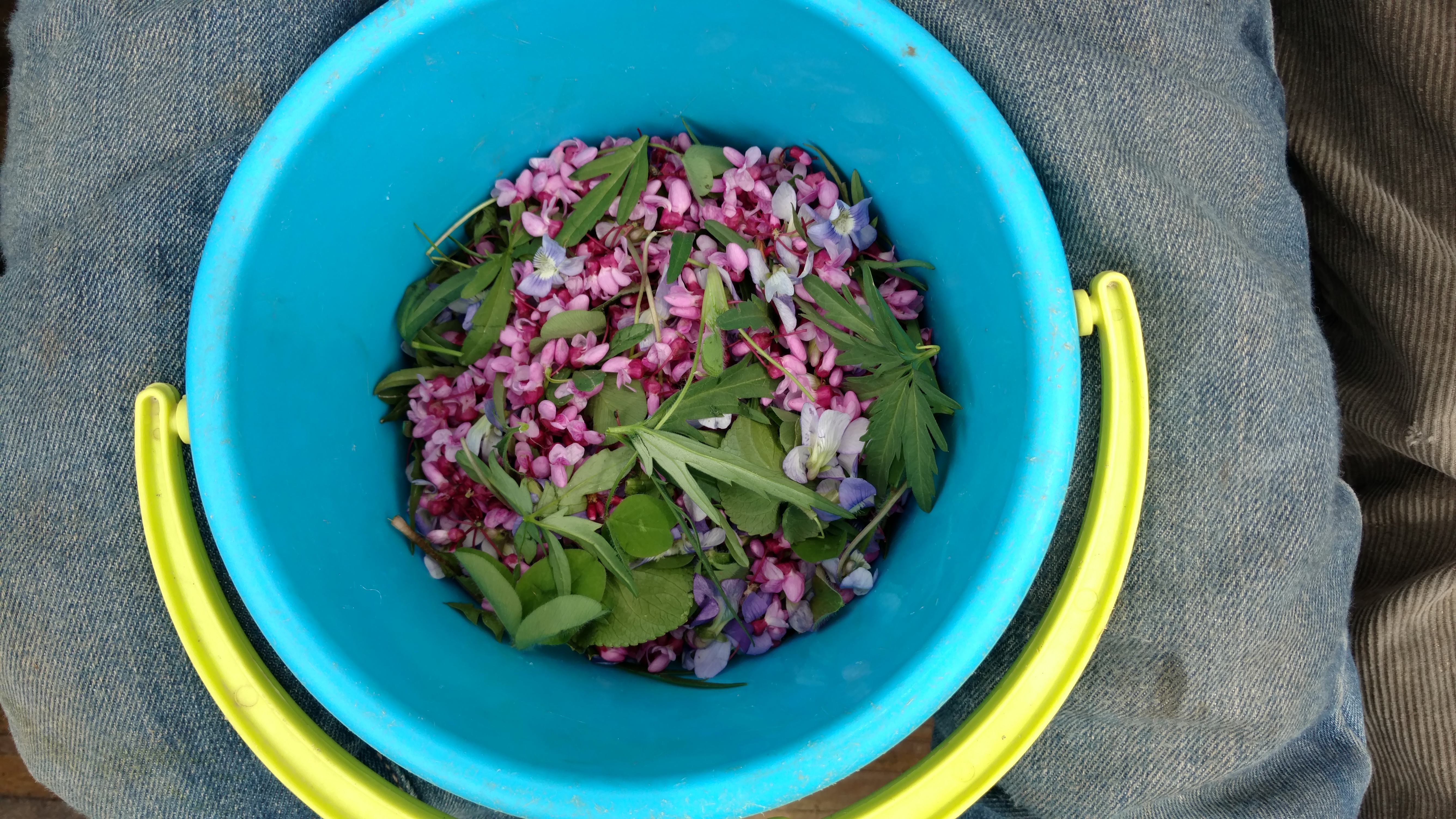 The other day, he came back with Mullein and a Morel mushroom. For the life of me, I still can't figure out why he looks like he's in pain....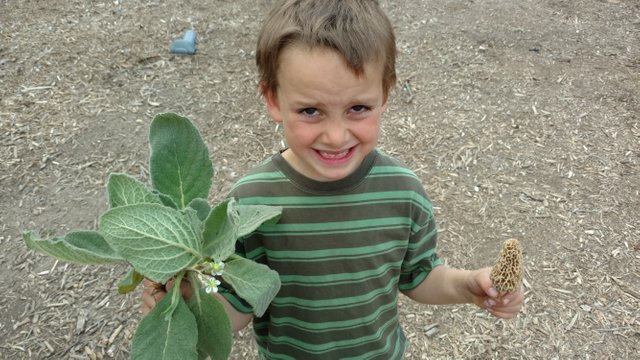 Knowing how tasty and precious Morels are, he went hunting again and came back with these two beauties.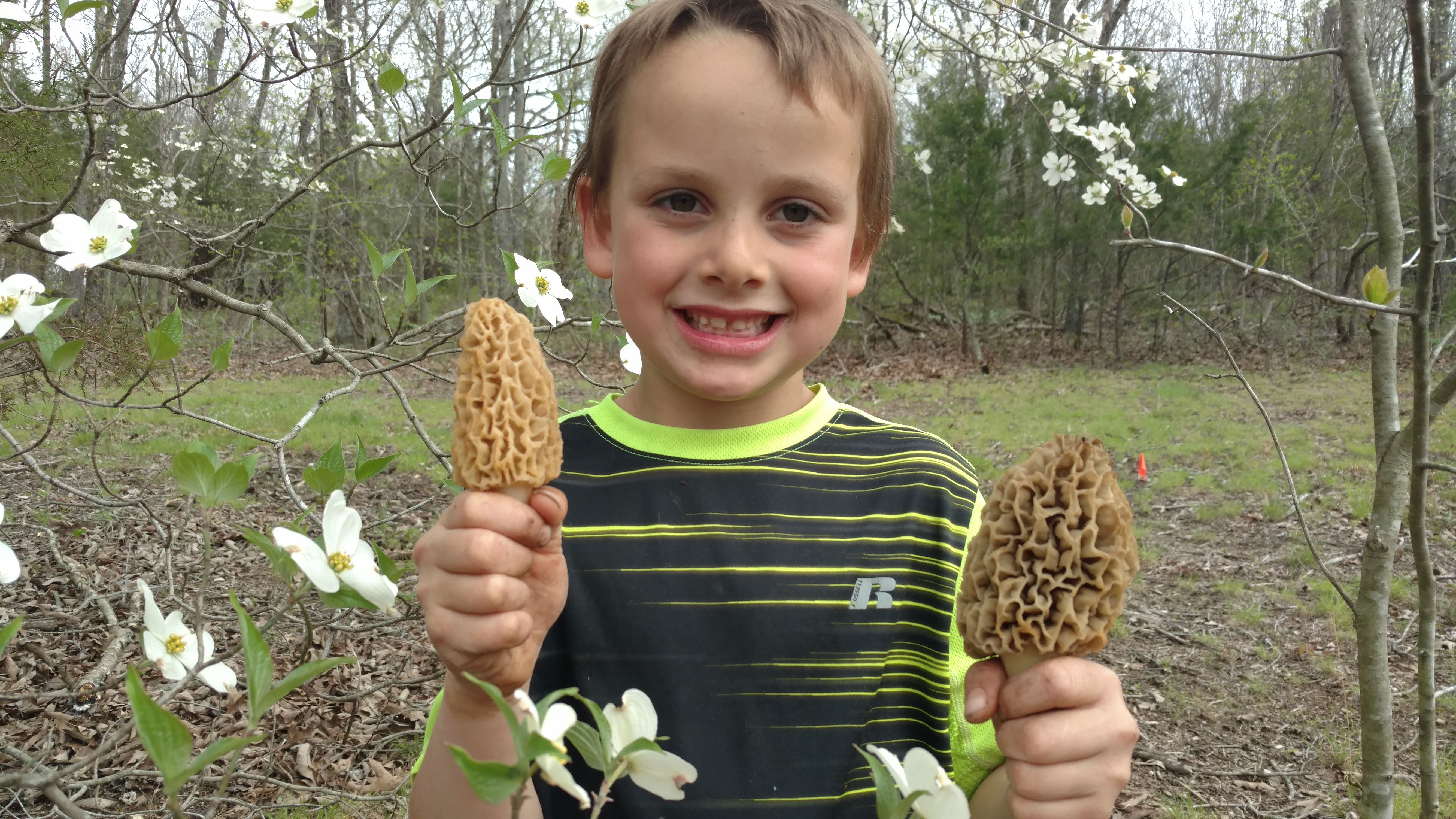 @allforthegood, a.k.a. "Mom", chopped them up and sauteed them for our wild edible pizza. I should have taken a picture of that for you too (maybe next time), for it had Stinging Nettle leaves, wild garlic and wild onions on it. Delicious!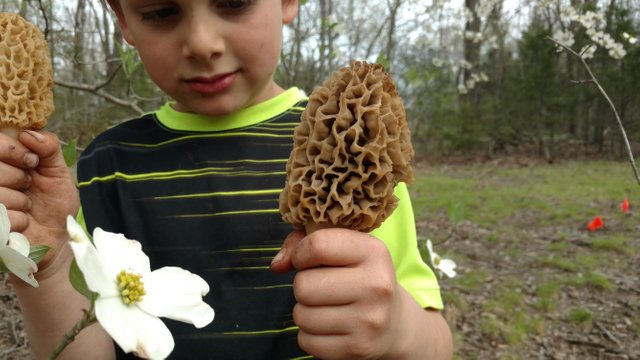 His little brother is learning to be a forager too, but he's not so sure what all the hub-bub is about.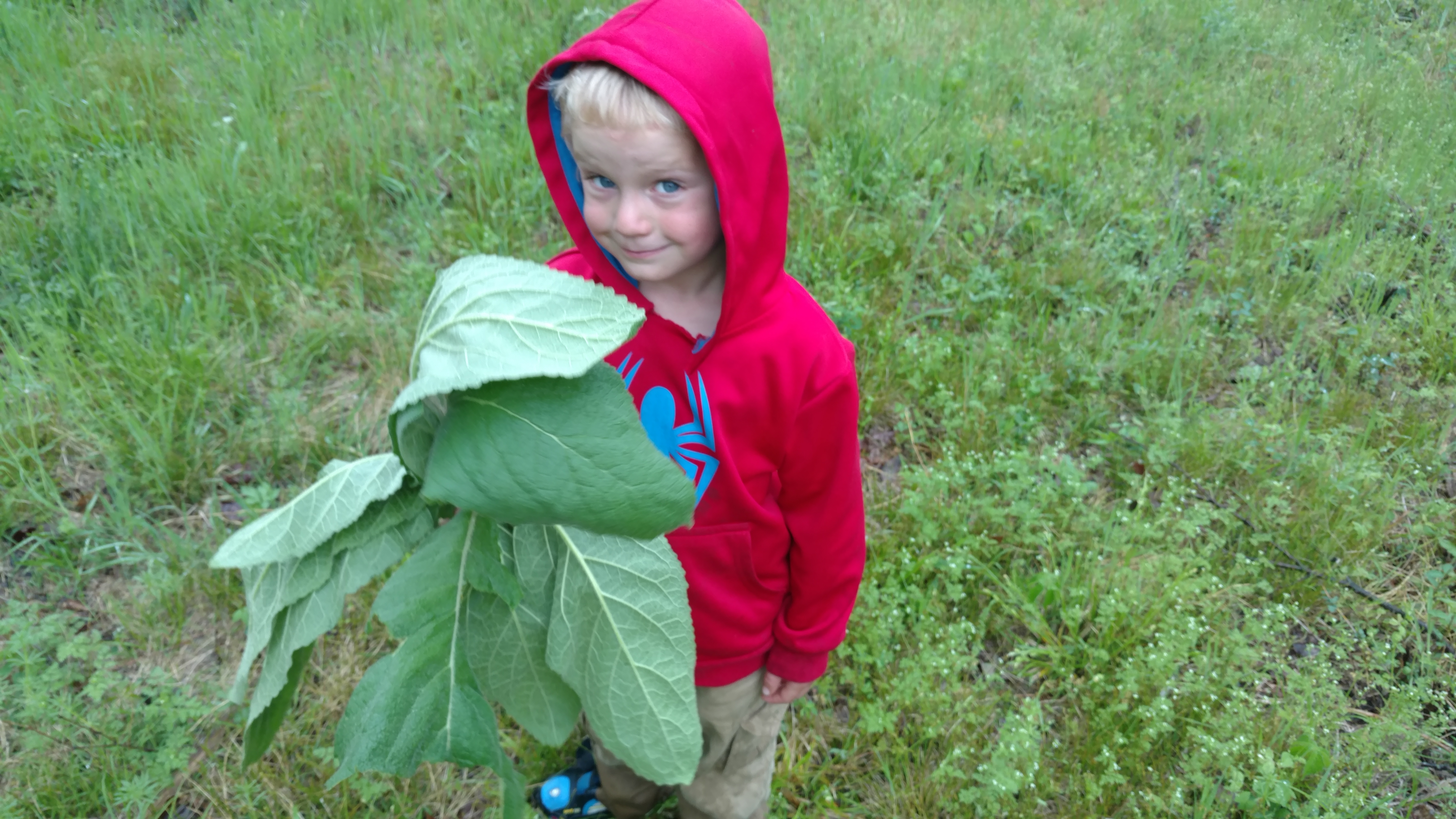 Having a son like this is such a huge blessing not only as a father, but as a perspiring homesteader as well!

Thanks for Reading!

As Always,