I have never planted sweet potatoes in my life. I figured this year was year to give it a shot. I got my inspiration from Danny of Deep South Homestead. Watching him fill up a loader bucket on a tractor with hundreds of pounds of sweet potatoes really was inspirational. So I figured I'd give it a try.
Go big or go home .... I purchased four sweet potato plants from our local home-improvement store. I planted them about the end of June and just harvested them yesterday.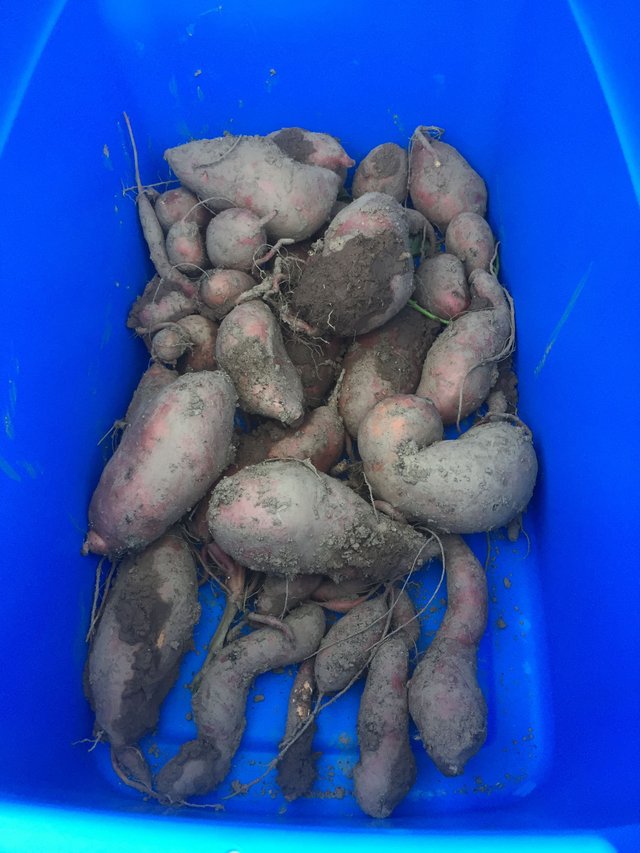 Not too bad for a first go round !!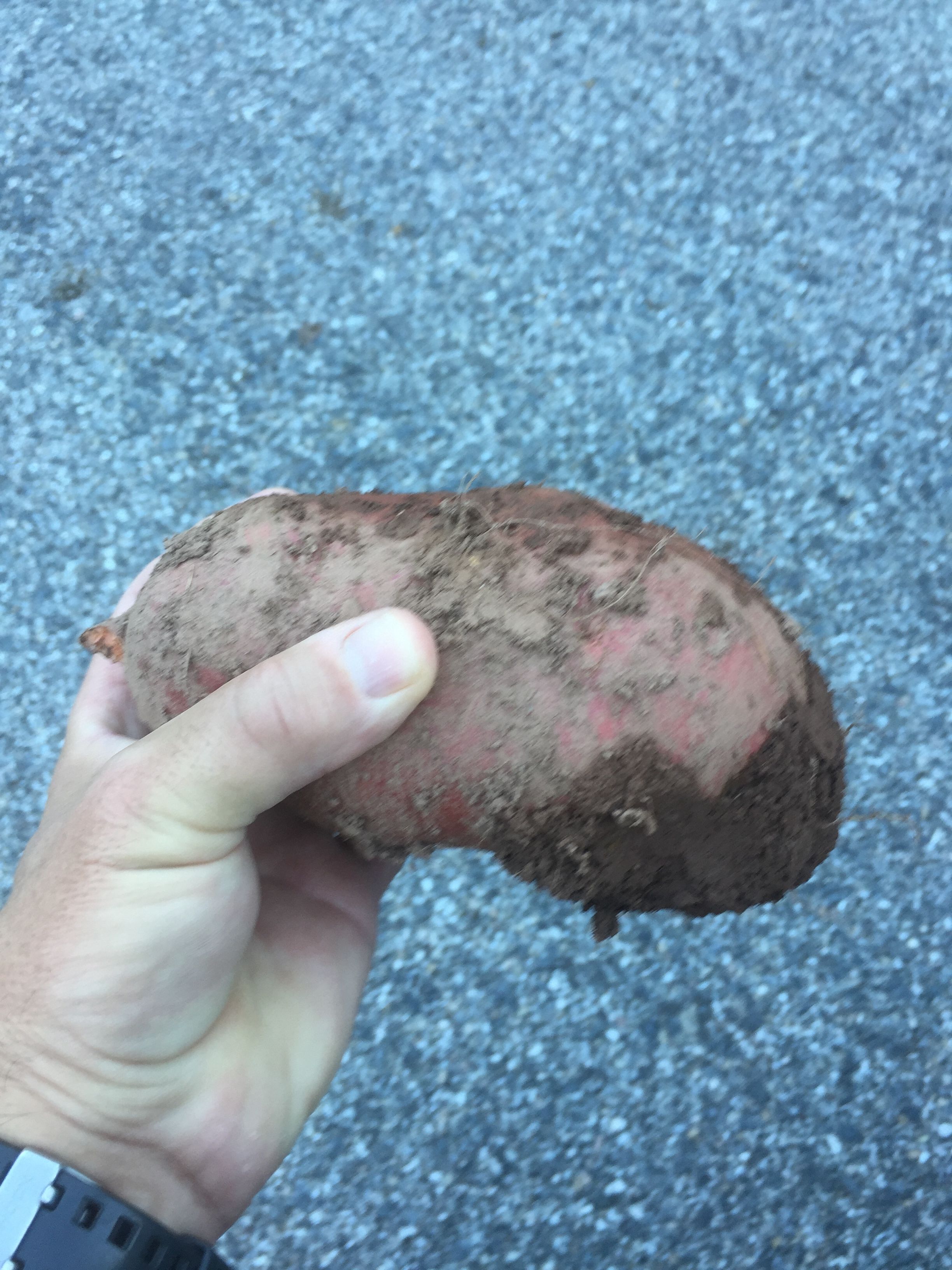 Decent size to them, too.
Thanks for stopping in at Beyond Mountains Homestead!!