This past Saturday, over the Labor Day weekend, we spent the day in the kitchen canning. Got up early and freshly picked a bunch of Roma tomatoes, cored them and blanched them to remove the skins. I won't bore you with all the details, but I addedin a bunch other stuff, you know peppers, onions, spices, and most importantly garlic. My tomatoe sauce cooked down in a crockpot all day.
While the sauce was cooking, we processed 10 pounds of Concorde grapes into grape jam. The jam took all day to make. 10 pounds of grapes cooked down to just 6 and a quarter pints of jam.
In the end after about 12 hours in the kitchen, it was all worth it.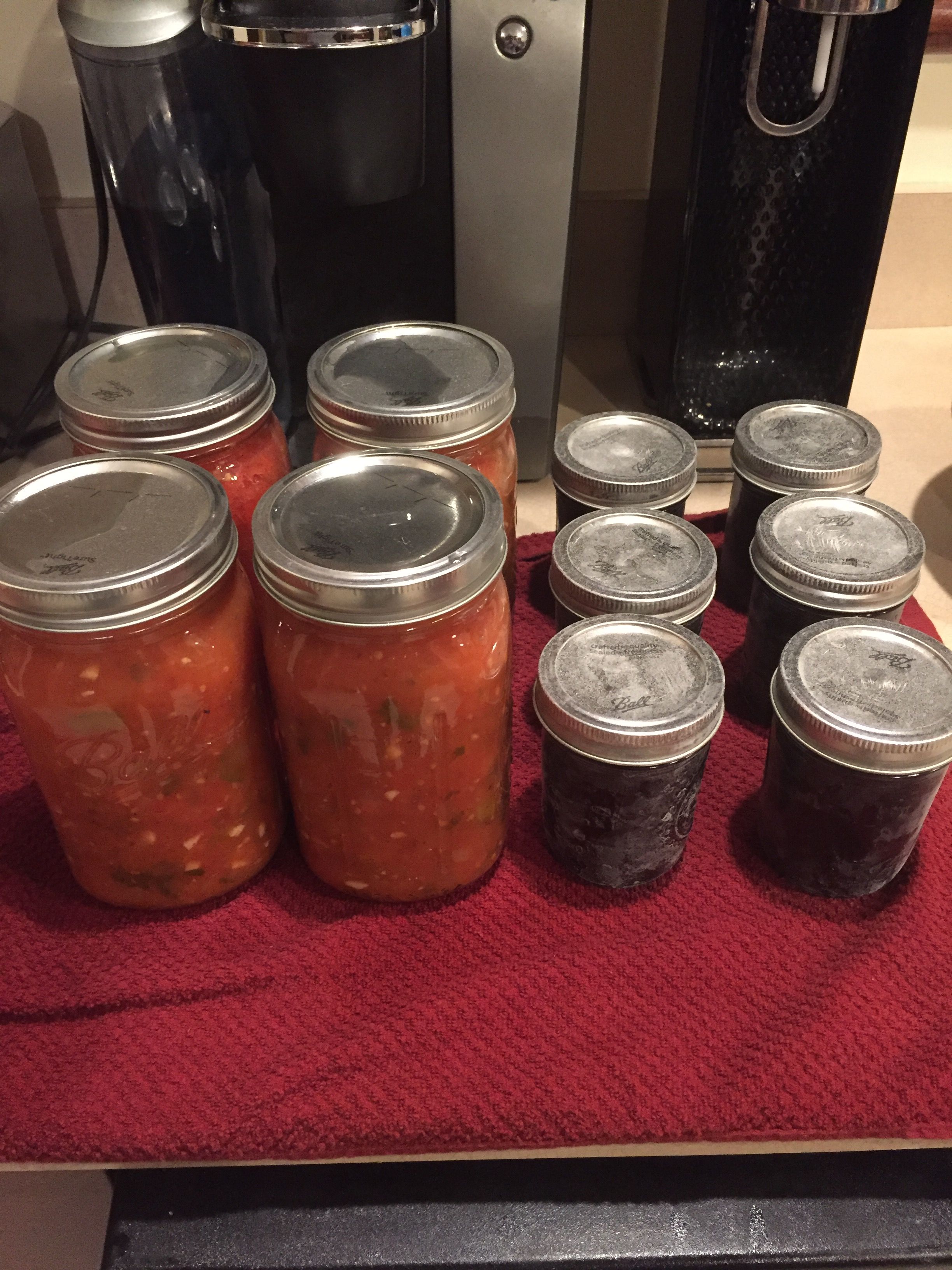 There is nothing quite like eating food you have grown in your garden and sharing it with your friends and family.
Thanks for dropping in at Beyond Mountains Homestead and have a grape day!!!🍇