The Honey Harvest
Once in the year it is time for a special action in the hive: Honey harvest in the Spring.
As a natural beekeeper, I leave all the honey for the bees whole year long! With one exception: after winter te colony starts a new cycle and wants to build and expand. They gather nectar, pollen and young worker bees are born. That is the time to take out old storage food,the honey.
All my 4 hives succeeded this year, no winter losses.
This is one of the combs, before extraction.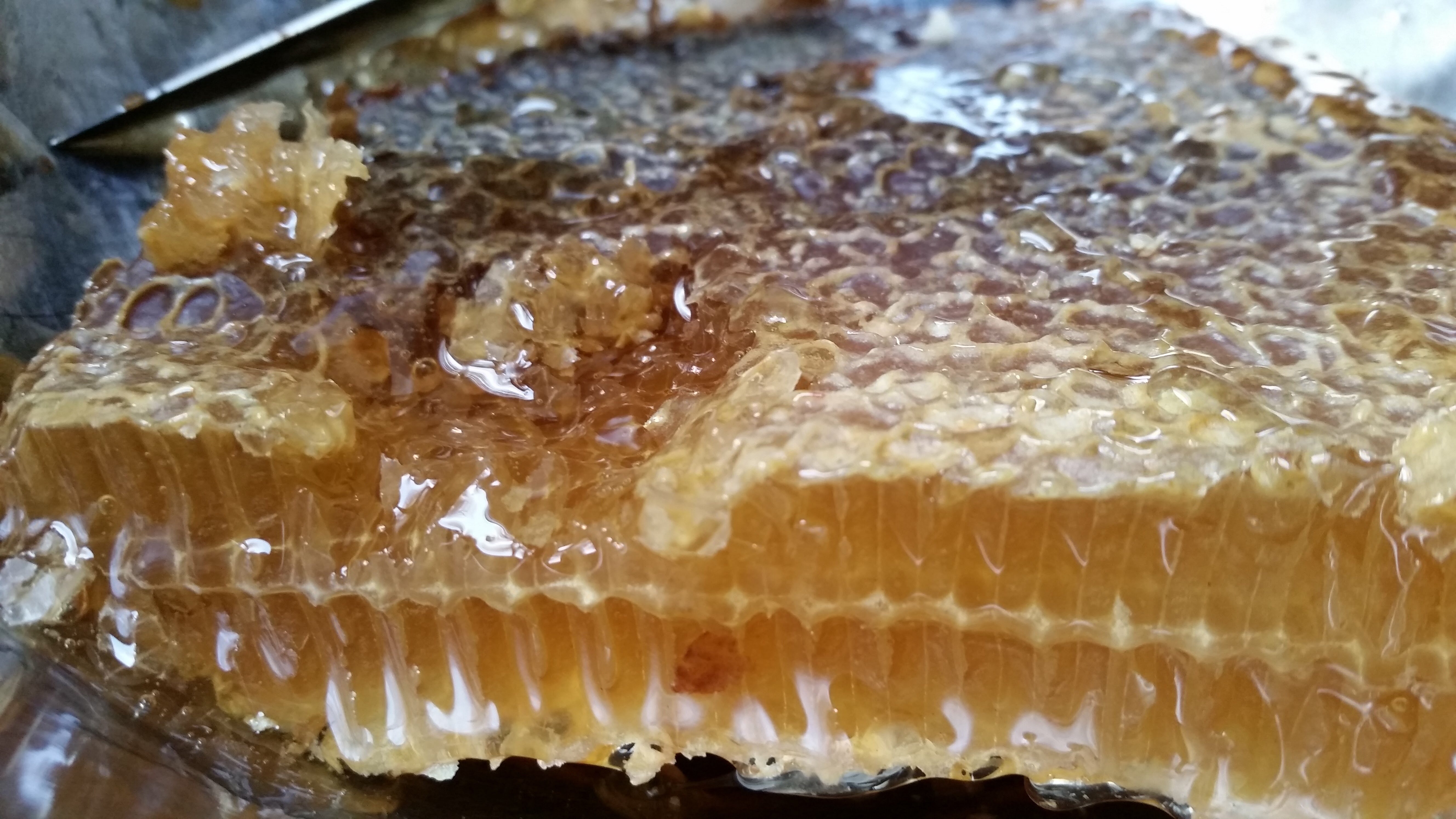 I crush and strain the honey. Then, it stays raw with all the enzymes still present.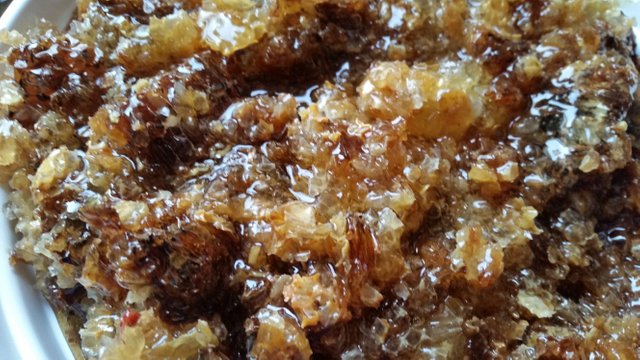 Then the liquid gold starts flowing: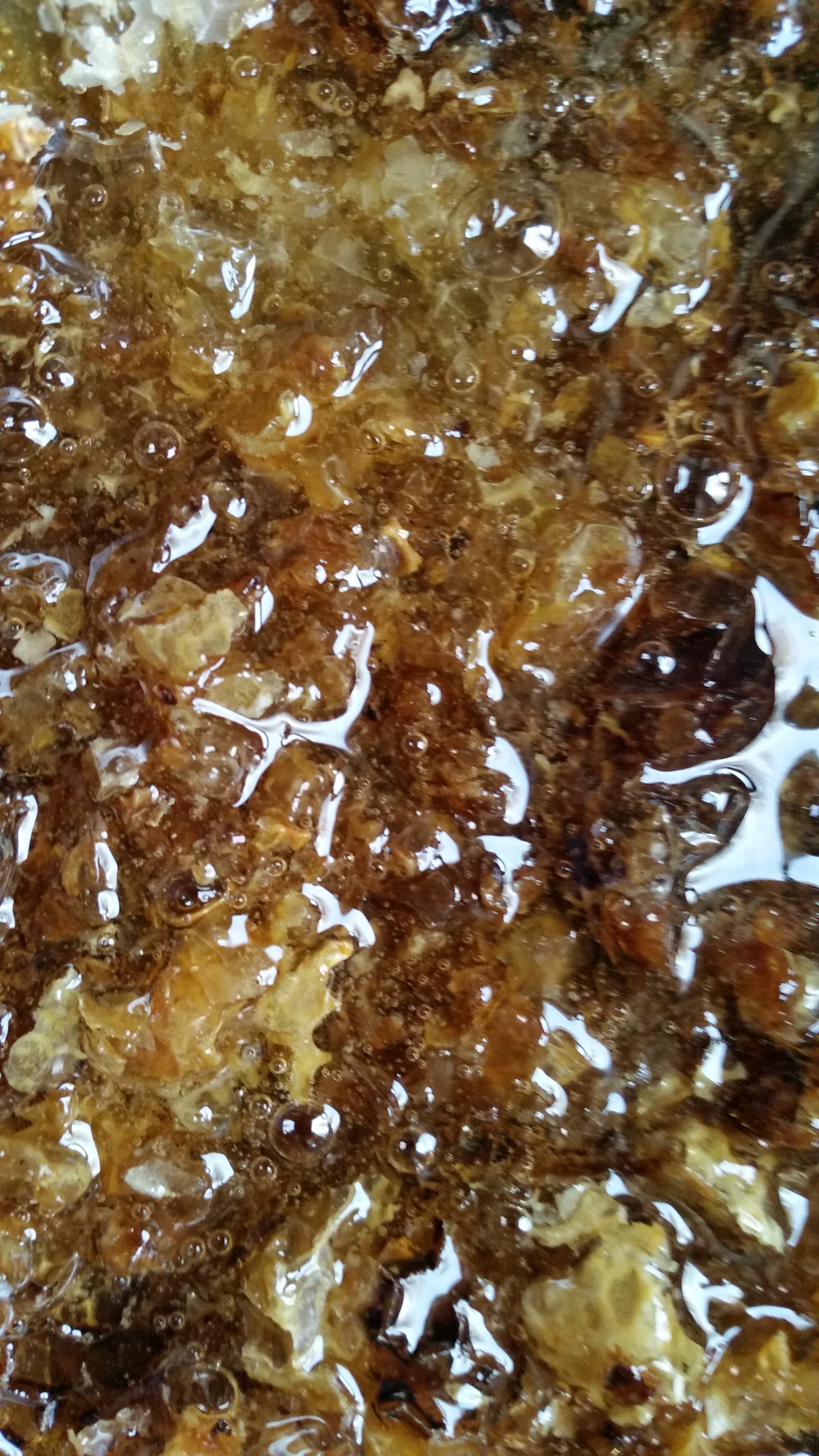 Afterwards, the broken combs is for the bees, to clean and use....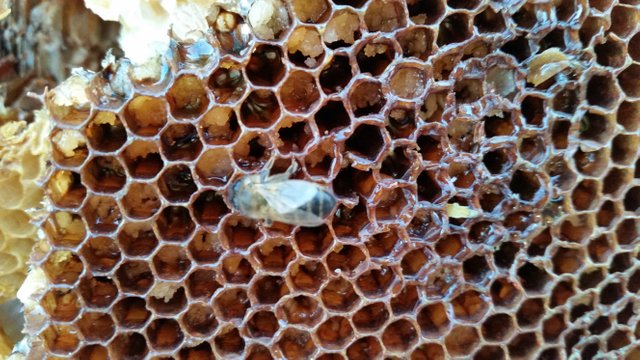 Enjoy your day
Beesteem