New mega-project - well and water supply of the house
As soon as I finished my mega-project with the supply of electricity to the house, it was time to start a new one.
A new mega-project was the well and water supply of the house
The first thing I bought concrete rings with a diameter of 1 meter. A neighbor has a well depth of 5 m, but the water there is a little - 30 inches from bottom
so for my own well I decided to hedge and take 7 rings (7 meters)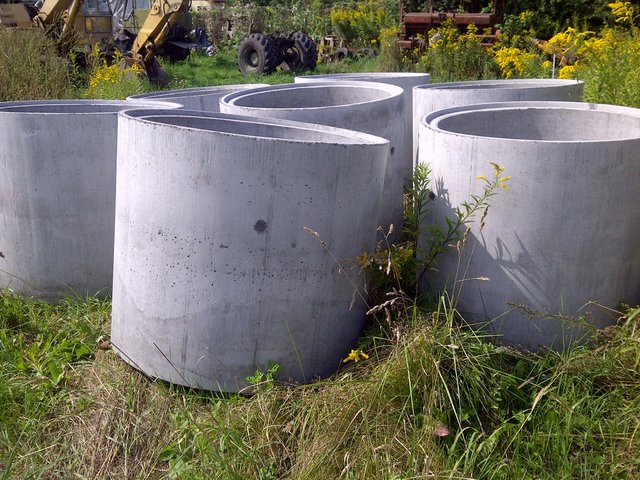 Last weekend, after the rings were delivered and all the preparatory work to clear the area was completed, we (me and my friend) started digging a well.
We dug with the help of an excavator. Our soil is clay. This is clearly seen in the photo.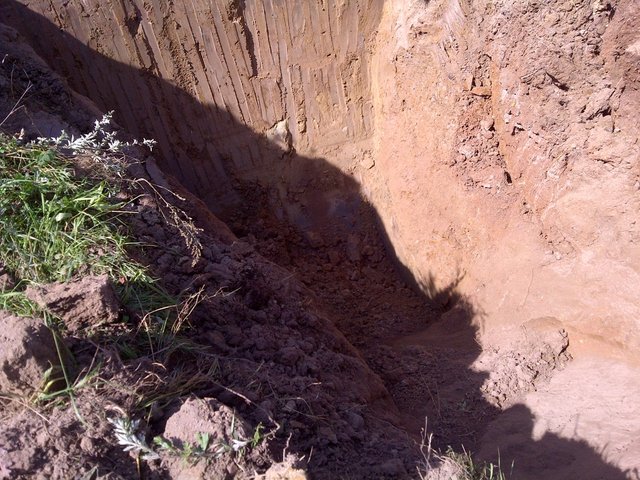 Up to 5 meters was red clay, after 5 went blue. But there was no water. I was beginning to doubt that we had chosen the right place. Choosing a place for a well is a separate story.
I don't really believe in magic with the dowsing, but my friend does, so he armed himself with copper wires and walked around the site waiting for the wires to cross. I was guided by secondary signs - in the place of the alleged well grew a lot of trees, in other places they were not. In general, our observations coincided, and we decided to dig in this place.
Closer to six meters from the ground began to ooze water. Of course it was too early to be happy, but I was very happy.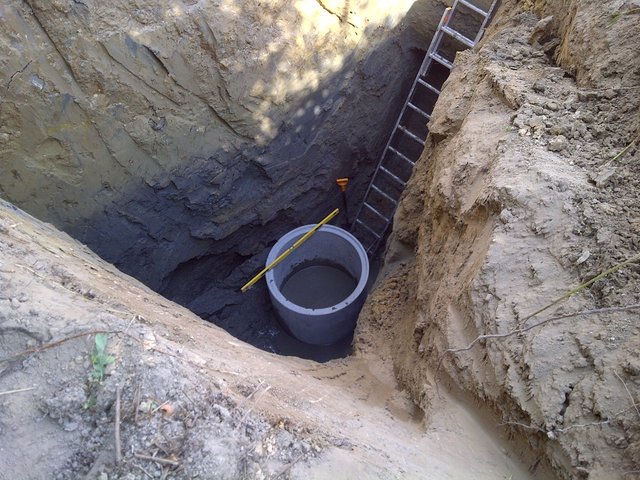 While we were installing and leveling the first ring, the water gained about 30 centimeters and I even managed to get water in my boots.
After a day of work, all the rings were installed.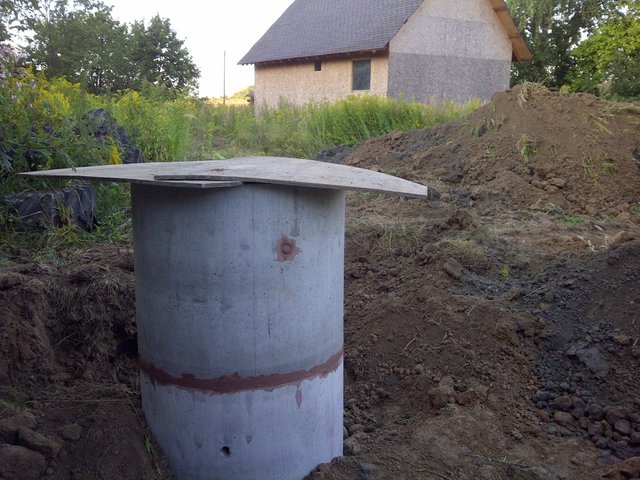 Of course, the work is not finished yet, I need to install a well head, dig a trench for pipes, install a pump and a hydraulic accumulator, but the most important part is ready.