Potato day
Today was held under the auspices of potatoes.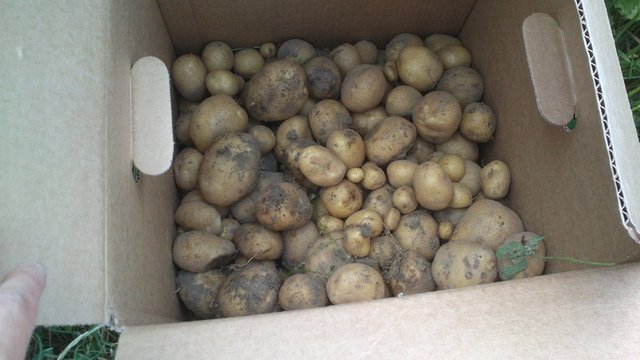 Actually I did not plan to plant potatoes this year, but have planted.
Of course a little bit. Just 1 bucket, on a small patch of land.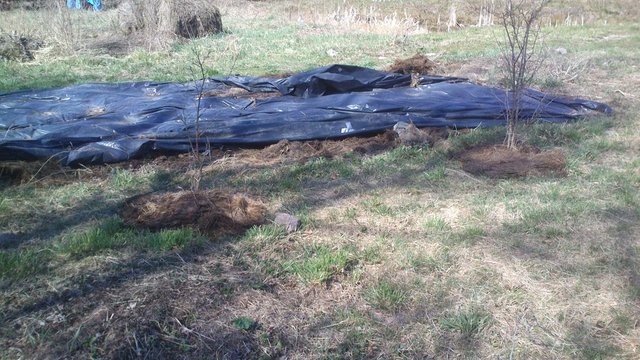 Last year I mulched this area with old rotten hay and covered it with a film. In a year hay turned into almost the ground, well, that's actually on this site, and I decided to bury a bucket of potatoes in order to see whether such an approach to fertilize the soil will give any result.
In previous years, we tried to plant potatoes on this place, but the results was bad. This year everything turned out differently.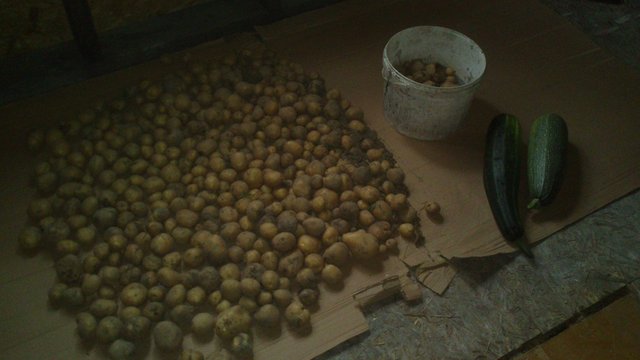 The result is simply excellent. I've buried 1 bucket and collected 5. Though after planting, in may, I did not touch the potatoes at all - I did not weed, spud, water and fertilize (for some reason, since childhood I do not like this ).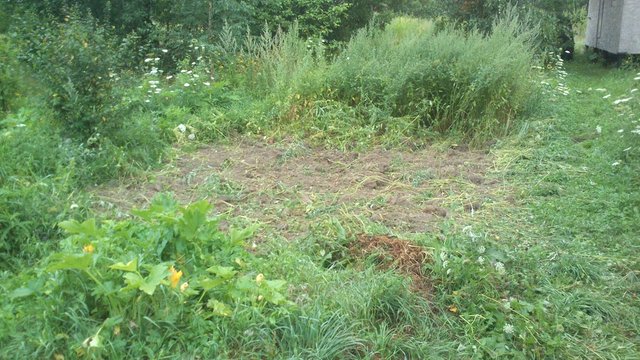 The whole area is overgrown with tall weeds, potatoes under them is not visible at all, but nevertheless it is there and potato is great (although small) and it made me very happy.
I have another experimental plot where the potatoes just lie under the fresh grass from under the lawn mower. I have not checked it yet, but in the near future I will definitely check if there were any miracles there too :)