Apple greed
Everyone knows that greed is bad, that greed is a sin, but nevertheless sometimes they encounter it, like me, for example. Last year we had few apples and I wanted this year to have a lot of them.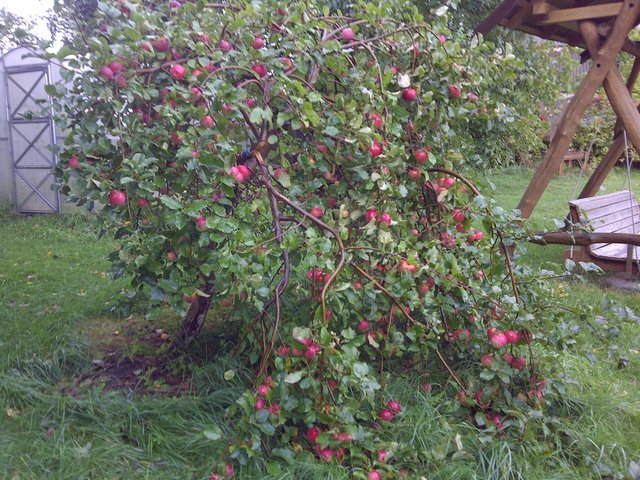 I did not cut the apple tree, leaving a lot of branches on which really much more apples grew than last year, but an unpleasant surprise was waiting for me. There were so many apples that one of the large branches of the apple tree simply broke.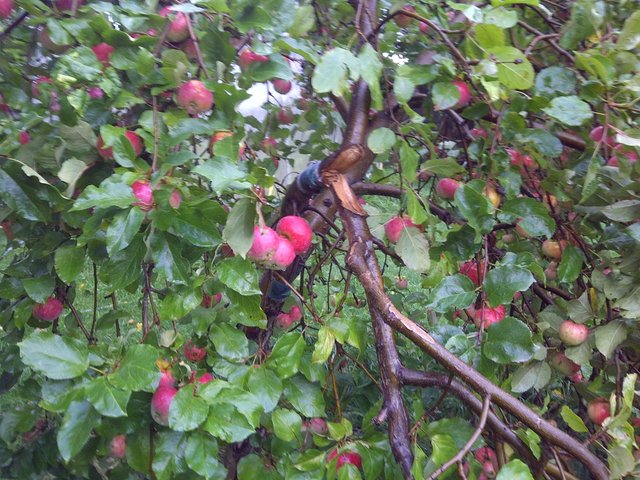 This is the retribution for my greed, it is only a pity that the tree suffers for my sins.