Wheat for chickens
As a additional feed we give our hens wheat, more precisely we gave. The other day the wheat was over and I went to my neighbor to change a dozen eggs for a bucket of wheat. But it turned out that he had already sold all his wheat.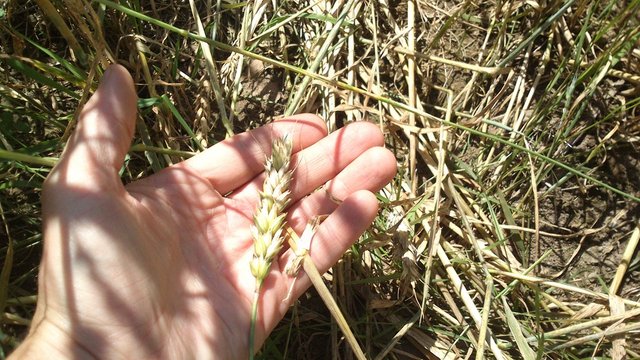 I did not want to buy grain at all, but suddenly there was a way out. The road to the forest, where I drive for firewood, runs through wheat fields.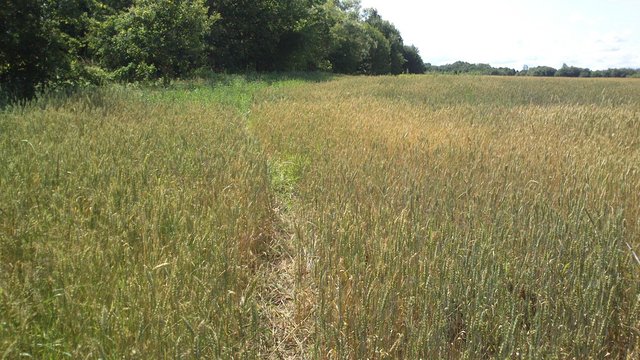 At the edge of the field, someone made a path and broke a bunch of wheat ears. No combine harvester will not collect them and they will just rotting lying in the ground.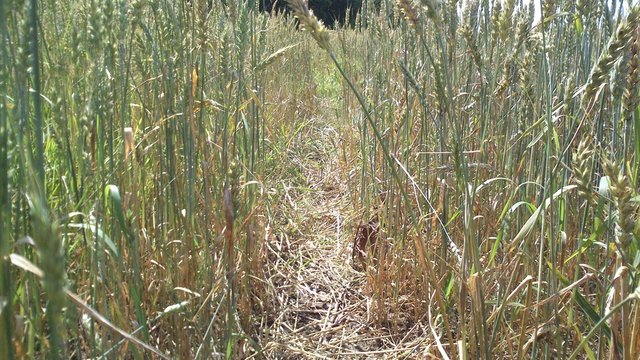 So without hesitation I filled bucket with broken wheat ears from the ground.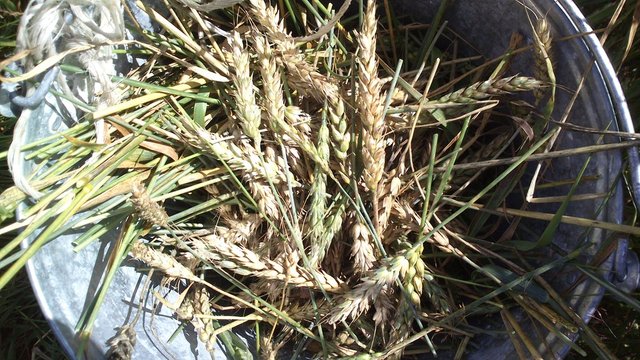 Chickens didn't understand the joke. And cautiously looked at the wheat ears, but when we crumbled grain, they quickly set up to work.
On the way back from the forest, I noticed in the middle of a wheat field a few more places with traces of cars, I think there can be collected one more bucket, and there already a harvest season will come and then I will be able to change eggs for grain or I will get rich and I will buy the railway wagon of grain :)