[Garden digest] Good and bad news
As in the rest of the life in the garden, both good and bad things happens. I'll start with the bad.
We won't have carrots this year.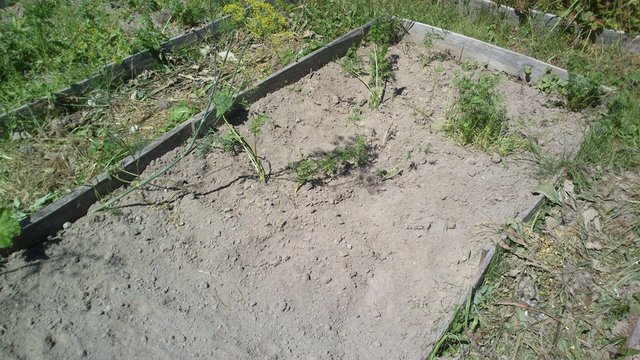 I planted 3 beds and a small patch of land, but apparently the seeds turned out to be bad, because there are very few plants.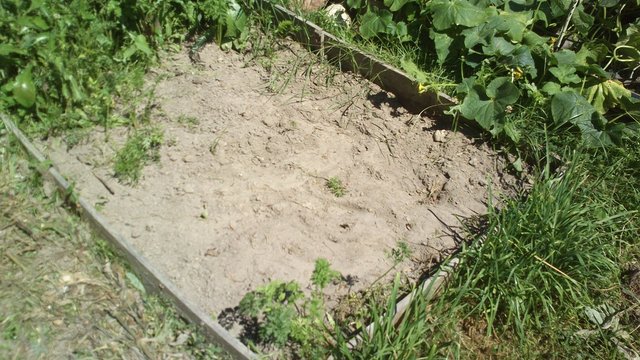 It's a pity. My kids love carrots.
The trees that I transplanted with an exavator do not look the best either. The leaves wilted and turned yellow, in spite of the fact that I occasionally water them.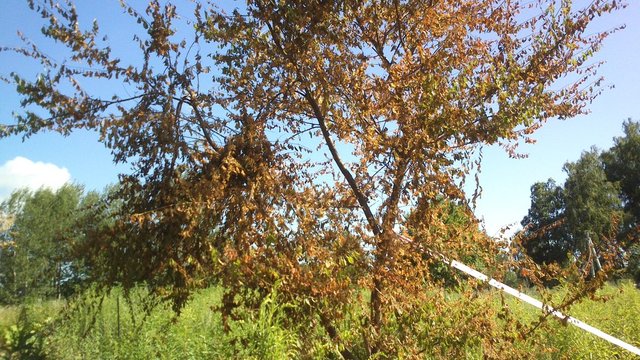 I hope they will get better by next year.
On one of the beds zucchini barely alive and barely visible among the weeds.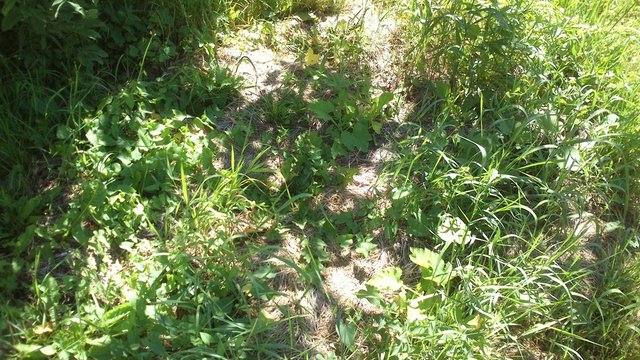 But the rest are "blooming and smell".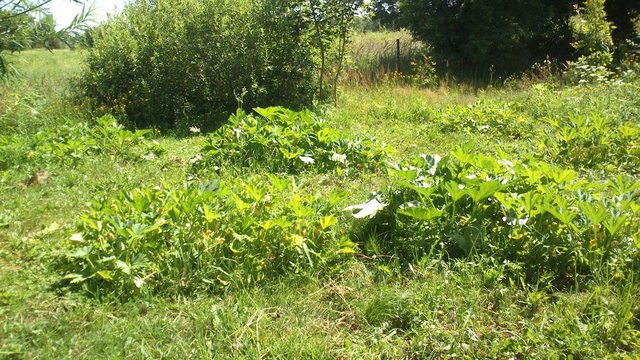 We have not finished the zucchini from last year's harvest, and a new one is ready.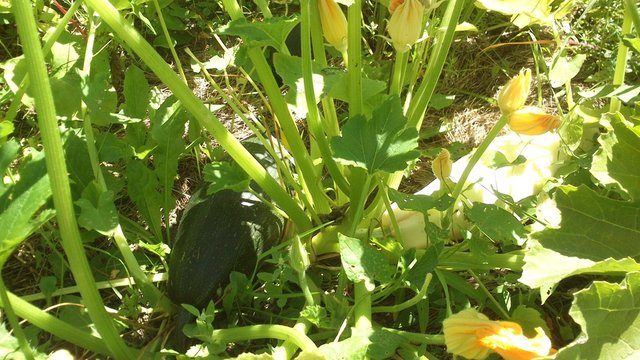 The first pumpkin appeared. I had only 5 seeds of which sprouted only 3, but they feel good.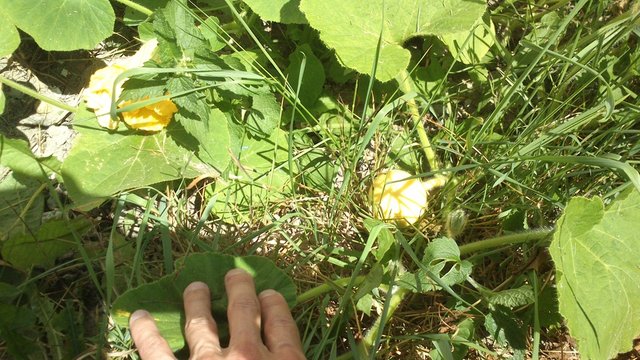 The fish in my pond feel great too. This time I counted 20 of them.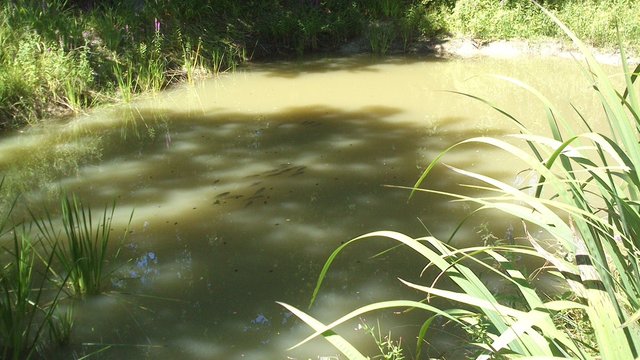 Cucumbers feels excellent and they grow well, despite the fact that I do not give them a lot of time, doing for the most part, not the garden, but the construction of the house.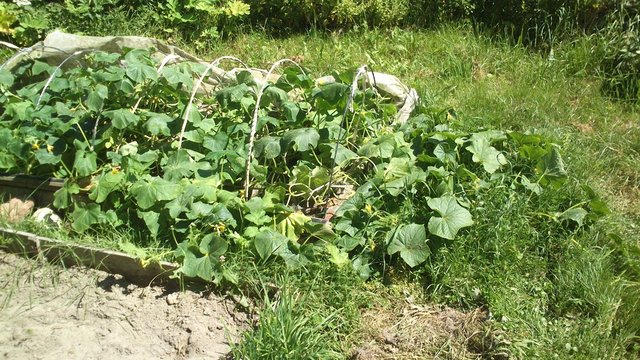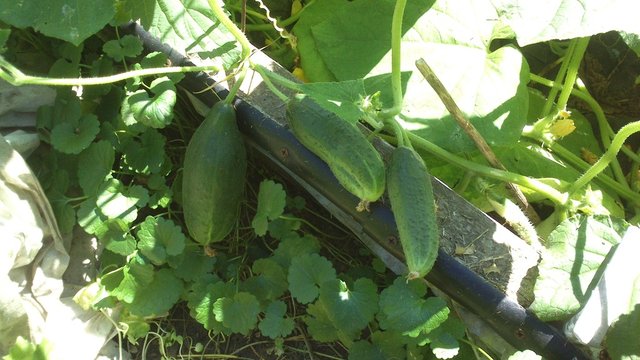 In general, despite some negative points, everything is fine.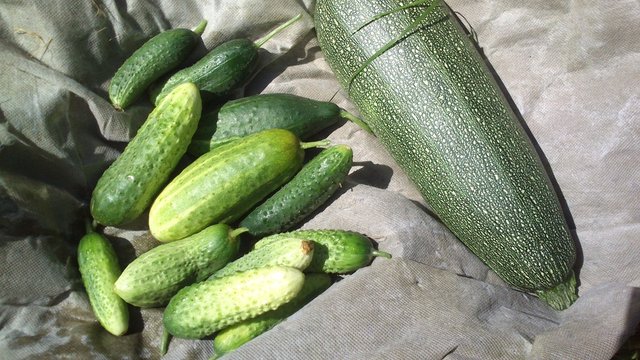 That's all the garden news for today.
P.S. Dont forget to look and join SteemIt Community Garden Journal Challenge