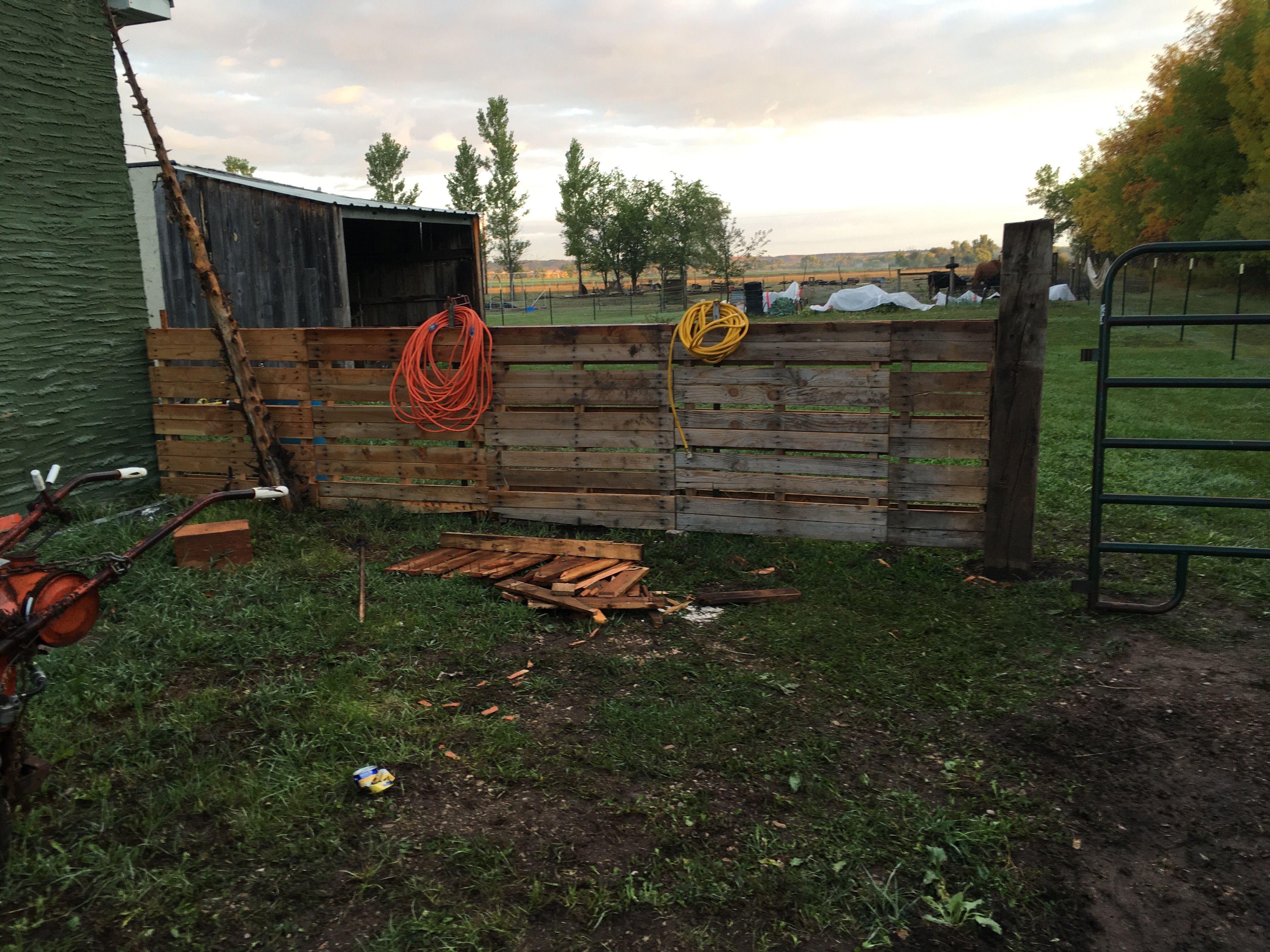 i am creating a new area for the livestock before winter . Running across the front I wanted to put something more than just woven wire. This is what I come up with. I have an abundant supply of pallets that I bring home from the day job.
Here is my procedure
First off I drove a t post at every other pallet. Then I slid the pallets over the t posts and lined them up.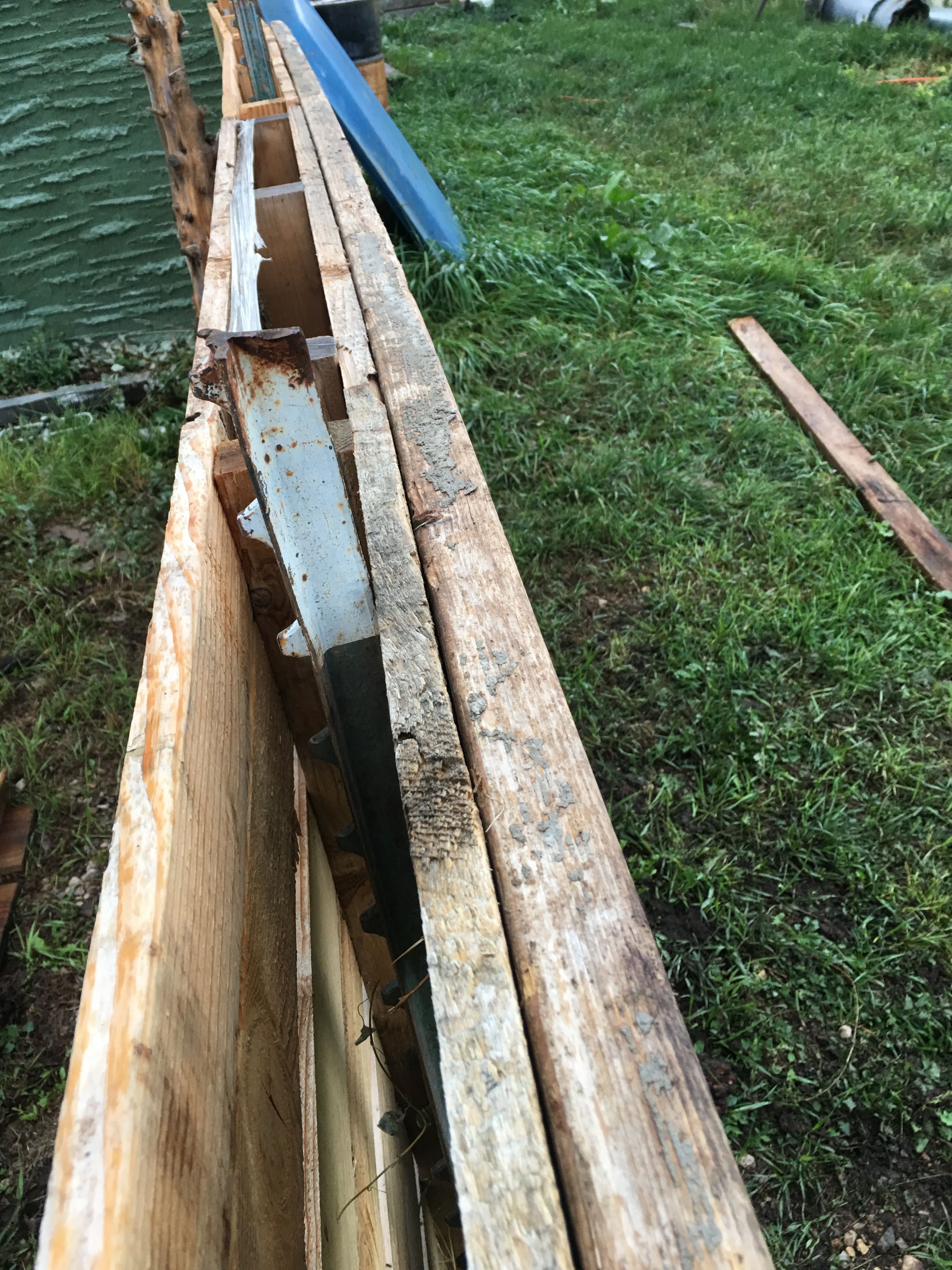 At this point I took 2x4 I dug out Of the dumpster on a job site and lined them up, tying all the pallets together, by running a three inch screw through the tx4.I had already placed a railroad tie for the corner post so I tied them to that with the 2x . I did have to disassemble one pallet to fill in the last bit. But this worked pretty slick too.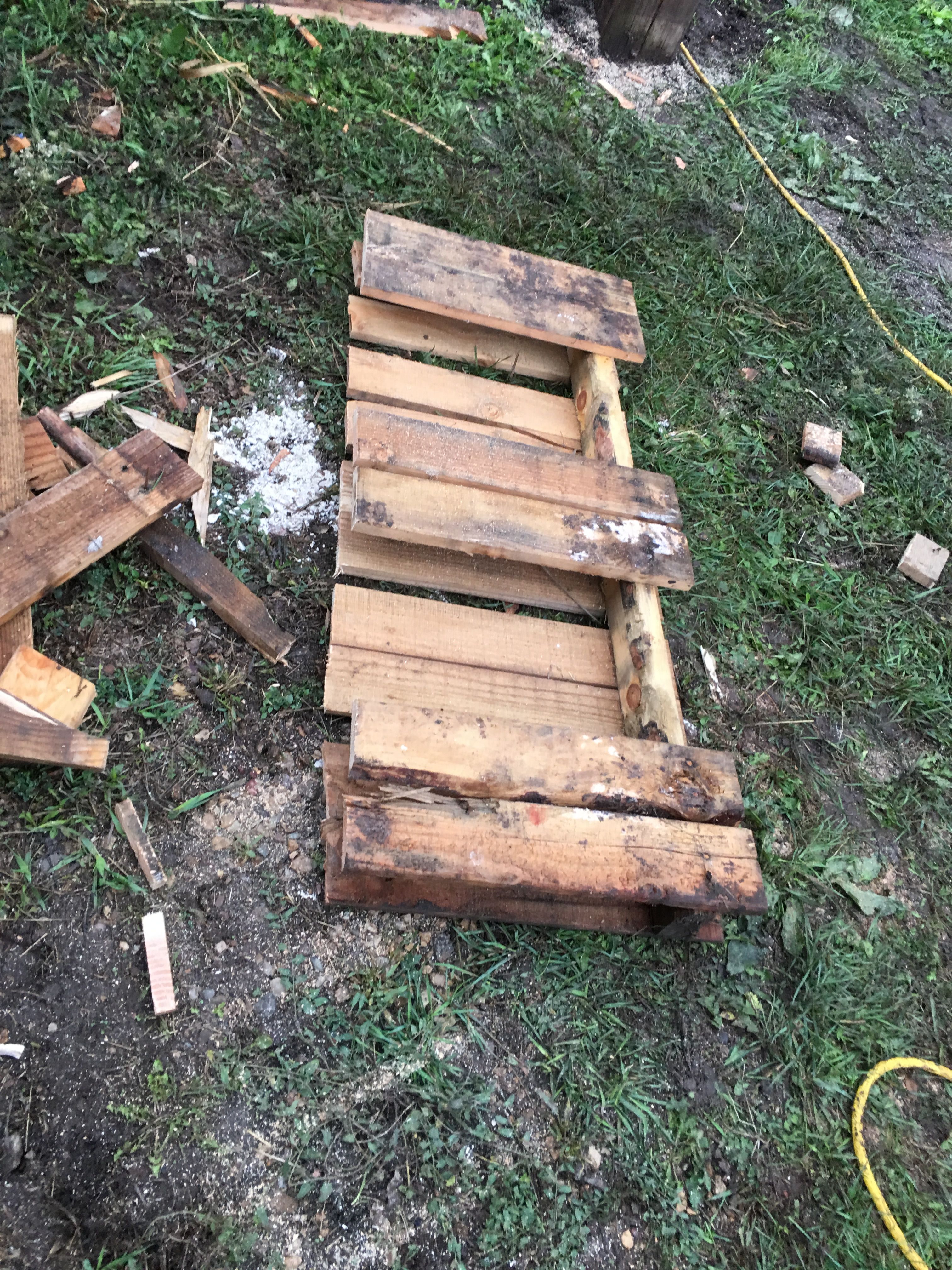 I have so far used left over and reused materials on the whole project. I may have to buy a few screws to finish tying the panels together at the bottom.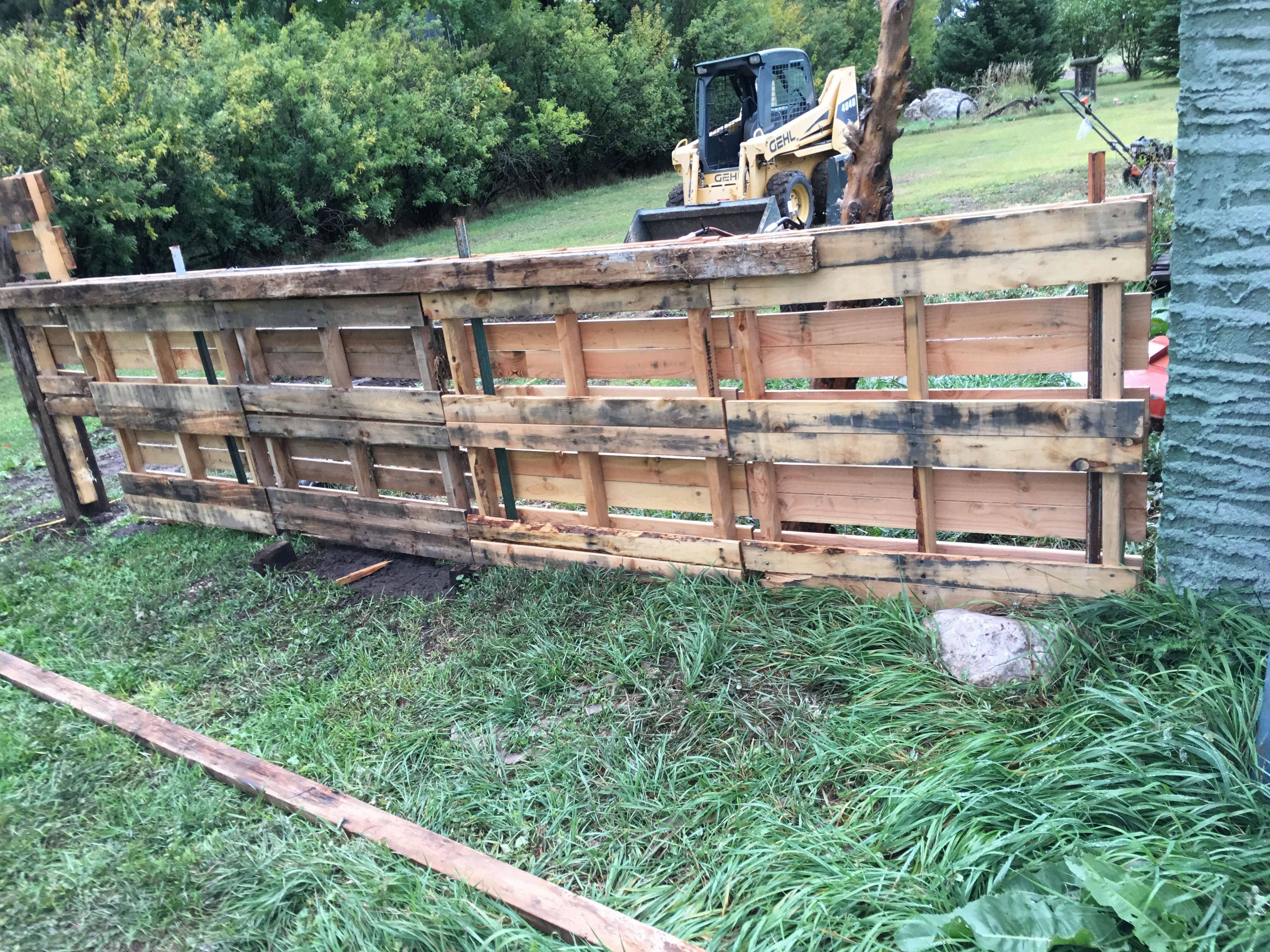 With a little imagination and some dumpster diving I have managed to produce this corral panel for next to nothing. Just a little imagination and some hoarding.