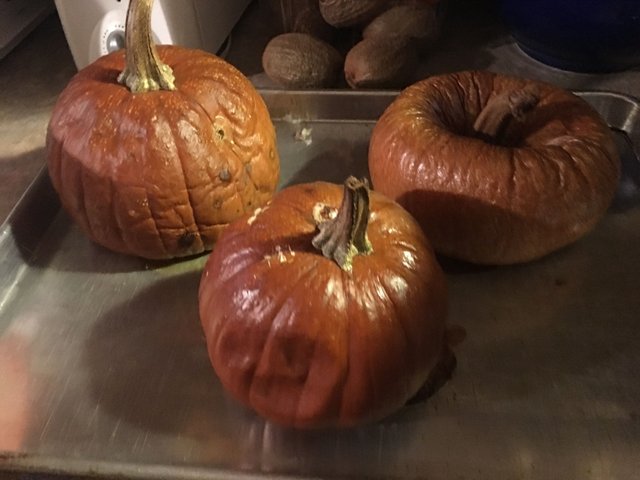 Last 3 pumpkins of the year just came out of the oven.
We can usually make it a little longer but the drastic chilled snap we had last week froze them. I just keep them in my garage and usually even with an extended cold snap they don't freeze but this year was a little extreme.
We just put the whole pumpkin in the oven and bake on 350degrees. Then use the meat in the same proptians as it calls for in a recipe.