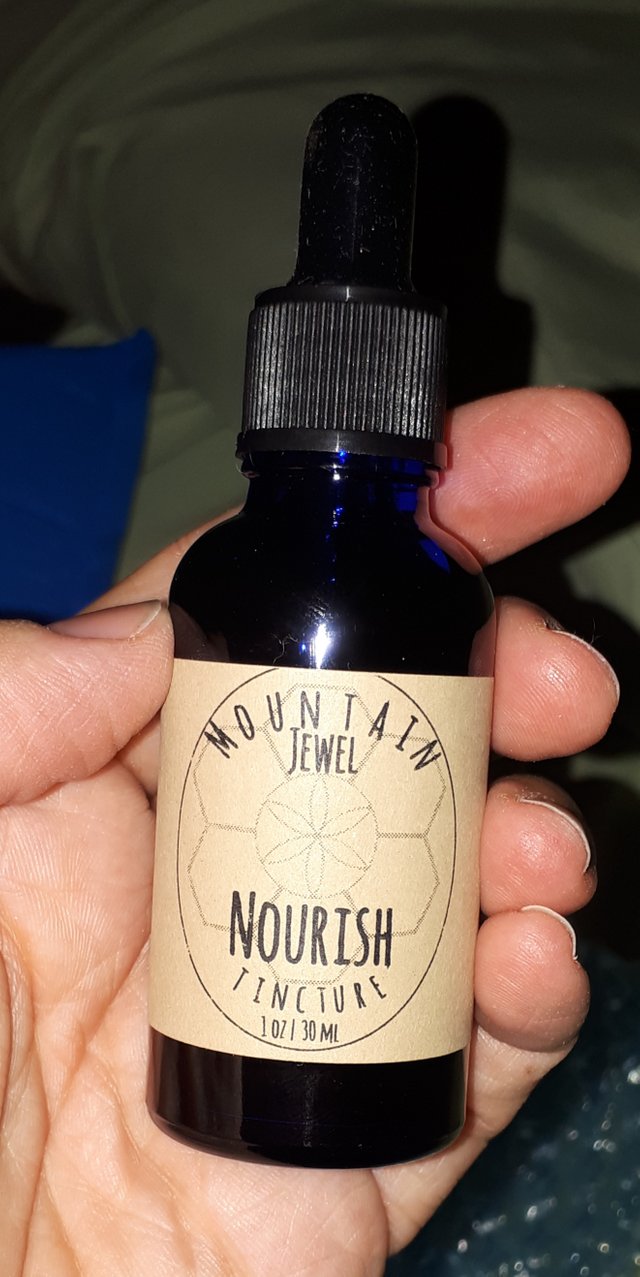 Big shout out to the @homesteaderscoop and @naturalmedicine communities!!
Extra Special Thanks to @nateonsteemit & @mountainjewel.
@nateonsteemit kindly by his own generosity funded the entire purchase & shipping of the Nourish Tincture by transfer of cryptocurrency. Not only that but his review was super inspirational in my wanting to try the product. Nate was also the inspiration behind me getting this review out. Just in the nick of time to meet the deadline of this contest by Homesteaders Co-op THANK-YOU From the bottom of my heart Nate 💗
@mountainjewel was super helpful in getting the product to me. Wren was awesome at communicating with me (a lot of times!) along the way and offered 5 🌟 Customer Service. The awesome integrity among Ini & Wren are ultra inspirational. These two give birth to permaculture at it's finest. Check out their shop for yourself! Best Quality available hands down. So much life force in this little package. That's just how I like it. THANK-YOU @mountainjewel for doing what you do
About Nourish Tincture
I wanted to try Nourish tincture because my nervous system needs all the help it can get right now. I am recovering from a brutal car accident. The impact has had major implications to my nervous system and brain function. (Which is why i have been avoiding posting lately. Getting thoughts out in a comprehensible way is extremely challenging right now so please bare with me ❤. The final product won't be what i'd like it to be but it will have to suffice. Your tolerance & understanding is deeply appreciated)
It took a long time for the product to arrive. And, i was a bit concerned about how it would travel in the cold of our harsh winter weather. It took about a month to arrive. What fun to receive the package!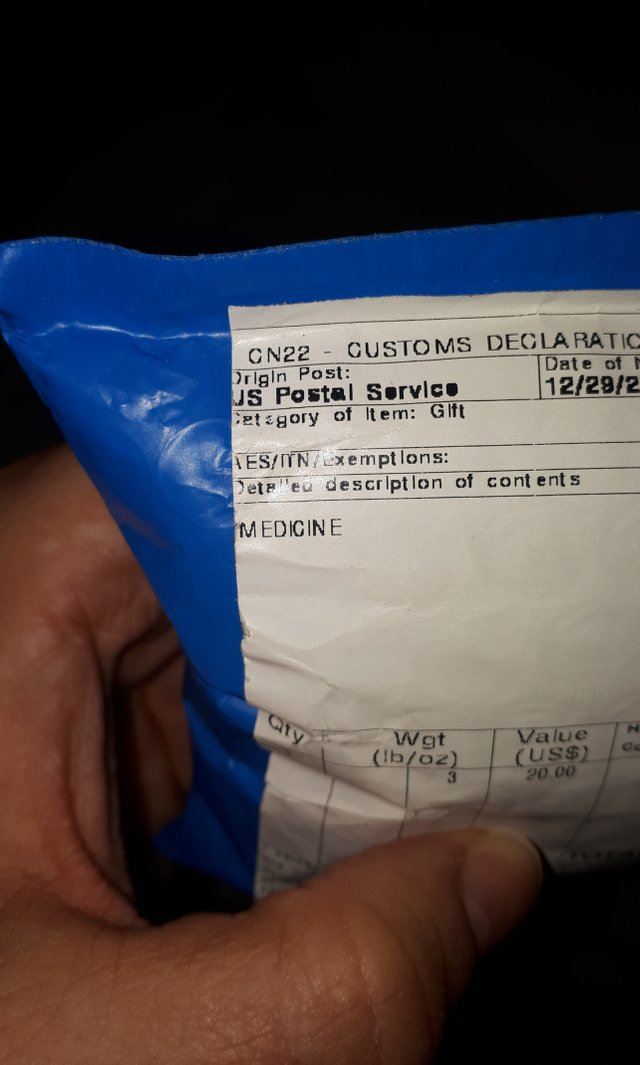 The big unwrapping!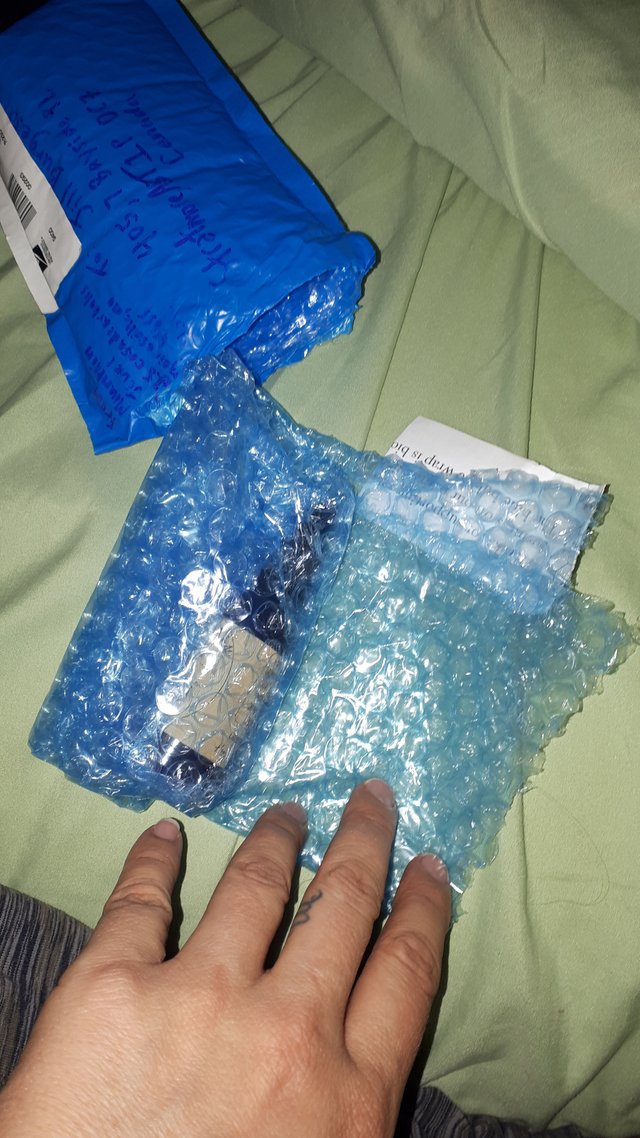 Compostable bubblewrap @mountainjewel thinks of all the details!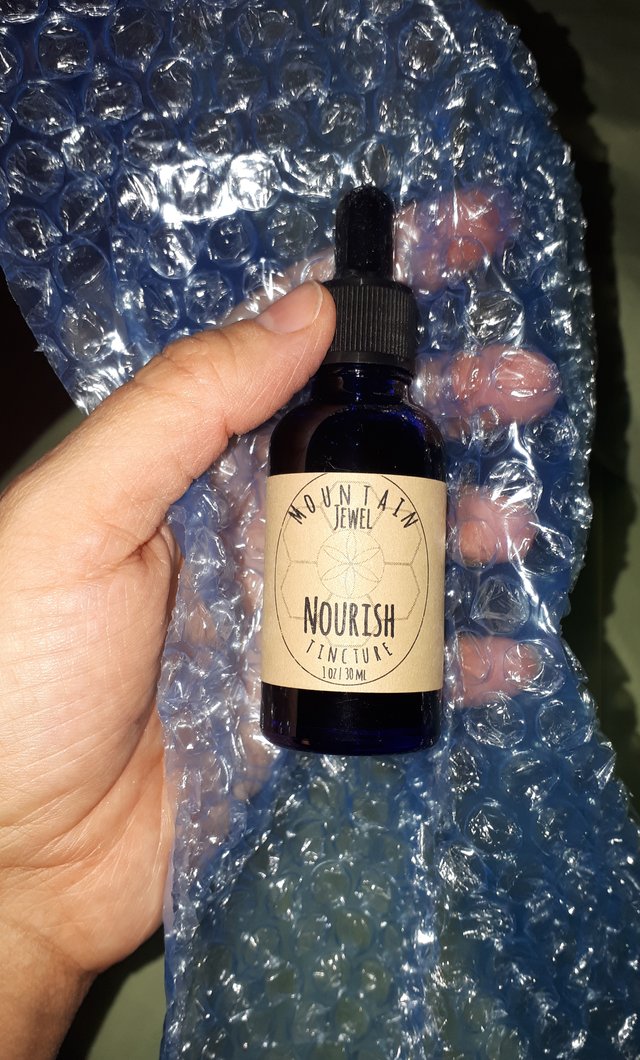 Though before composting my son and I had a lot of fun popping all the bubbles!! 😂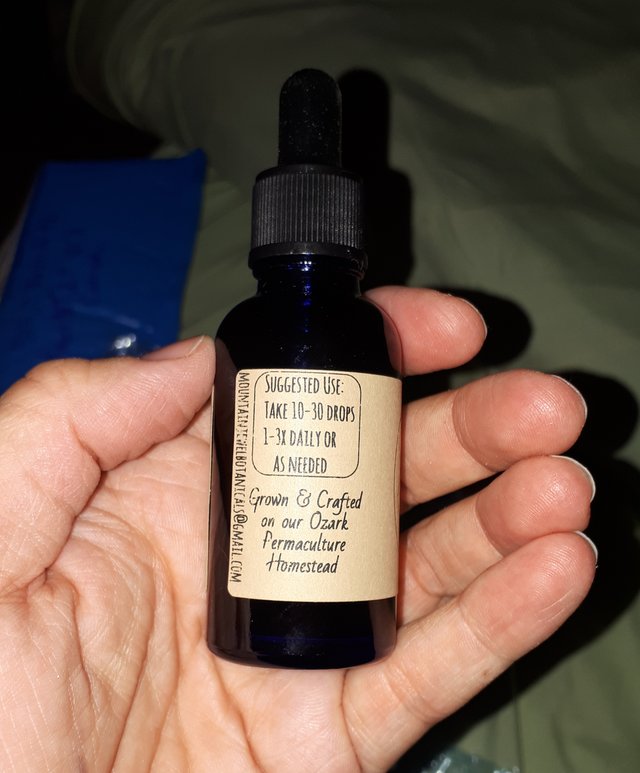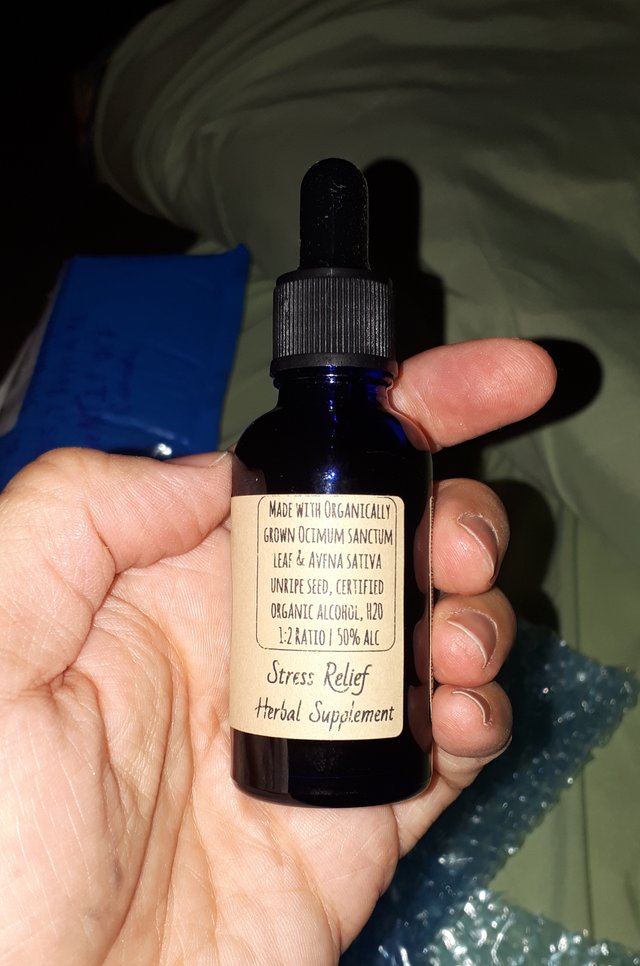 For my first dose i took the minimum recommended amount of drops. The taste was refreshing and much milder than i anticipated.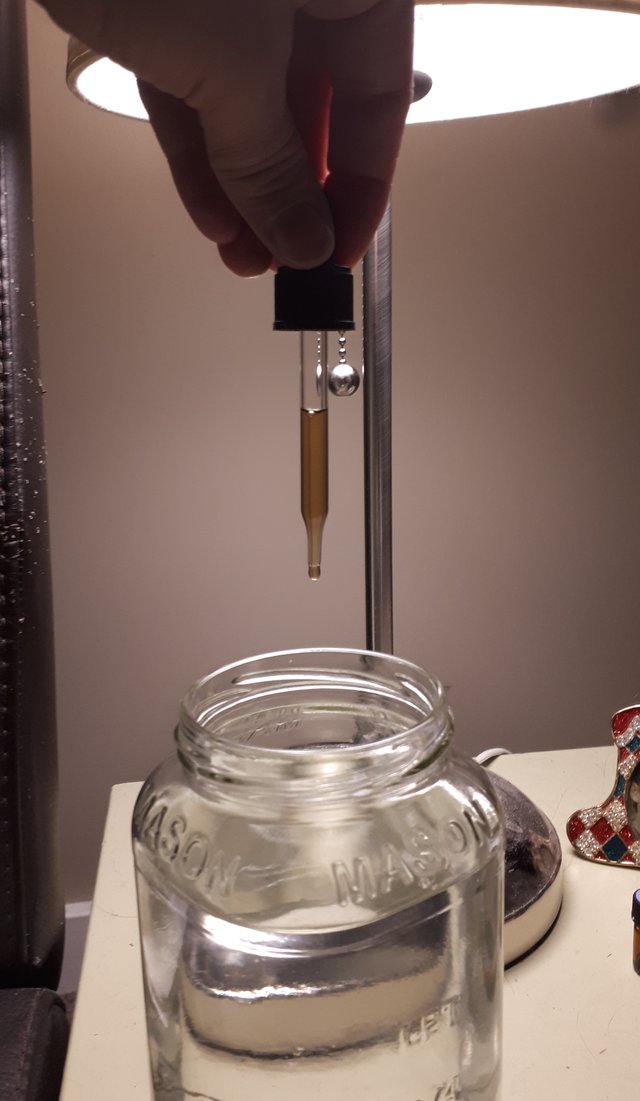 I slept well. And, in my second dose i added the tincture to ACV as recommended in Nate's review Minus the added honey. It was wonderful this way! I highly recommend it.
I have since continued to incorporate Nourish Tincture on a regular basis in my self-care regime. My healing is continuing on a positive trajectory. I will continue to enjoy this awesome product!
Also worth noting, is that by purchasing items through Homesteader's Co-op we are supporting and building relationships directly with people of the upmost integrity. To support homesteaders dedicated to stewarding land, plants and animals -all life- in their environment is extremely valuable to me. It is like gardens of The Celestine Prophecy but In Real Life!!! To me that is an awesome way to be the change our world needs!!
I wish all the best to The Homesteader's Co-op and the vendors therein. Special thank-you to @sagescrub for all the hours of hard work that have gone into creating the opportunity for the community to blossom.
I hope this review is helpful! Go ahead and get yours today
Much Love & Many Blessings 💗
Jill 🌻