Perfect Day For Pumpkin Roasting!!
Today was nice and cool with a slight breeze and clear skies. It had that nice crispness to the air like a true fall day. I know next week we are warming back up again so I wanted to take full advantage of the cooler days and get our winter pumpkins roasted and portioned out for the freezer.
We roasted up one medium-sized Long Island Cheese Pumpkin and 2 small Thai Kang Kob pumpkins. The plants had slowed a bit, then the pickleworms took over so I clipped all fruit off and allowed the plants to rest. After a bit I allowed the plants to fruit again, since pickleworms tend to slow down around now. Sure enough, the plants started putting out pumpkins again and so far so good!!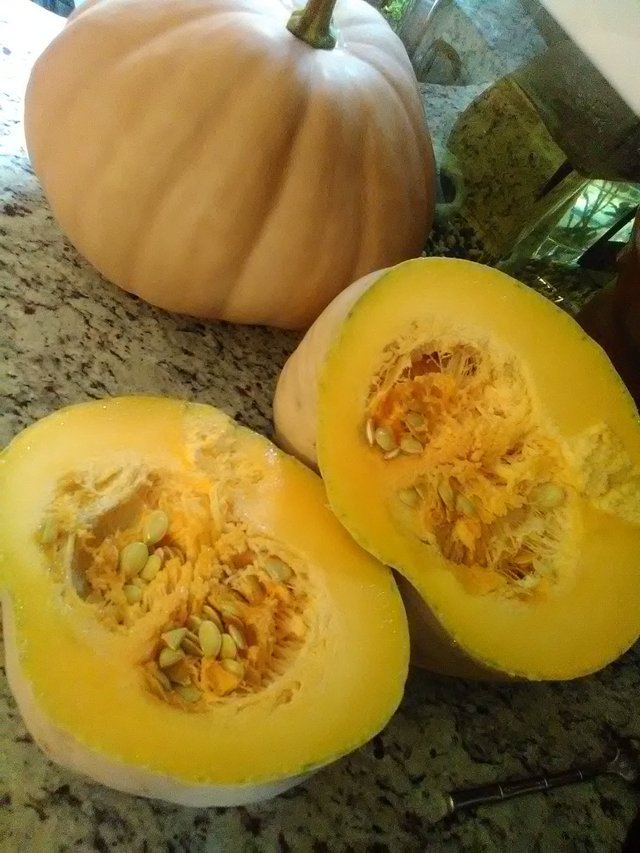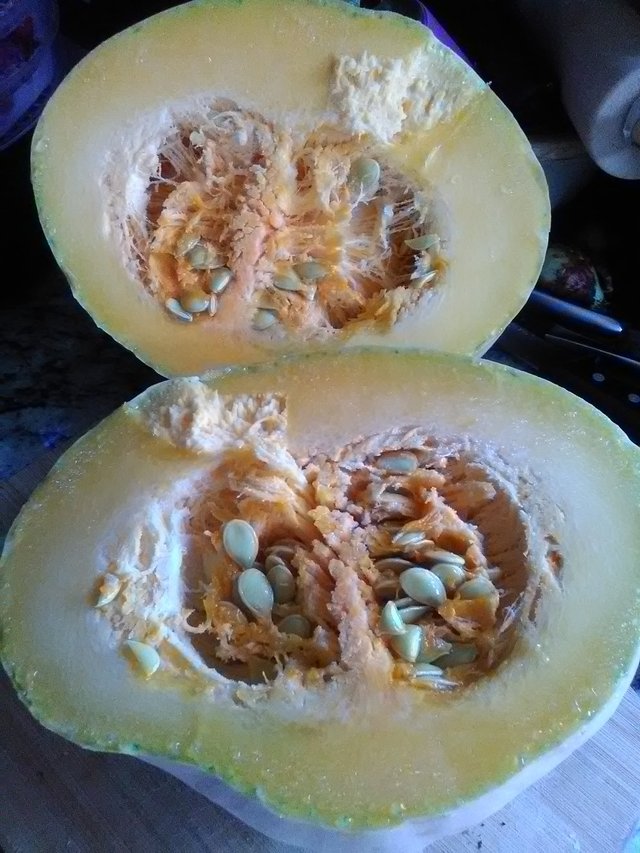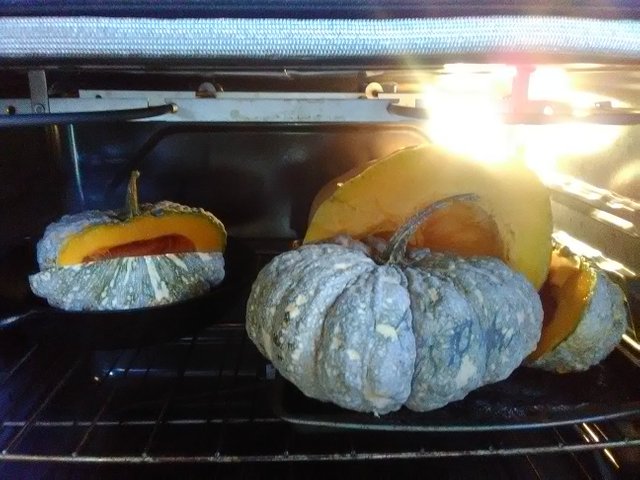 In the oven they go! Kaliah patiently waited....knowing I'd be making some delicious pumpkin stew once they finished. She snacked on freshly harvested beans while she did her homeschool assignment.....writting an essay on the Vikings. She had to learn about their housing, hierarchy, jobs, etc.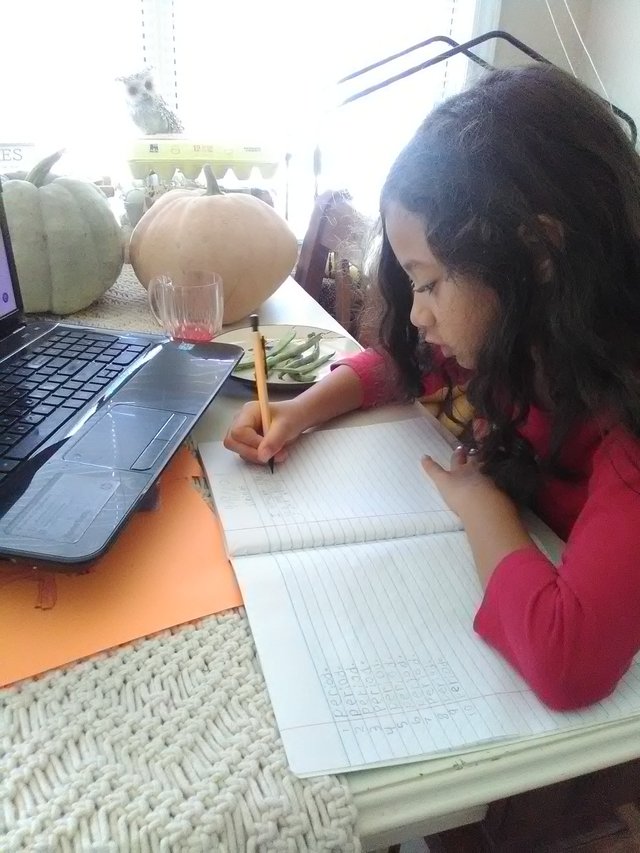 Once the pumpkins were done roasting we scooped all the meat out and weighed them each, keeping the varieties separated. We ended up with 6 lbs 13 oz of Thai Kang Kob Pumpkin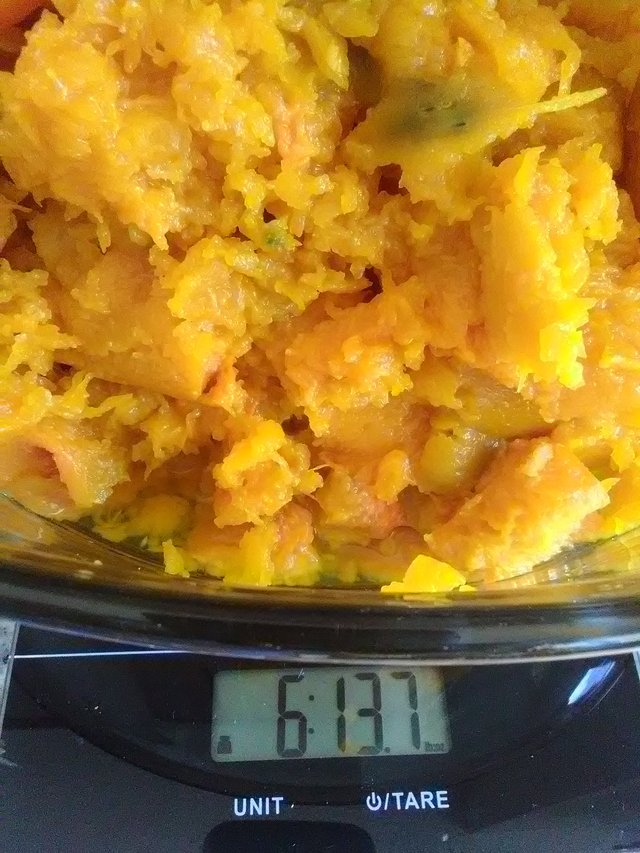 And we got 8 lbs 9 oz of Long Island Cheese Pumpkin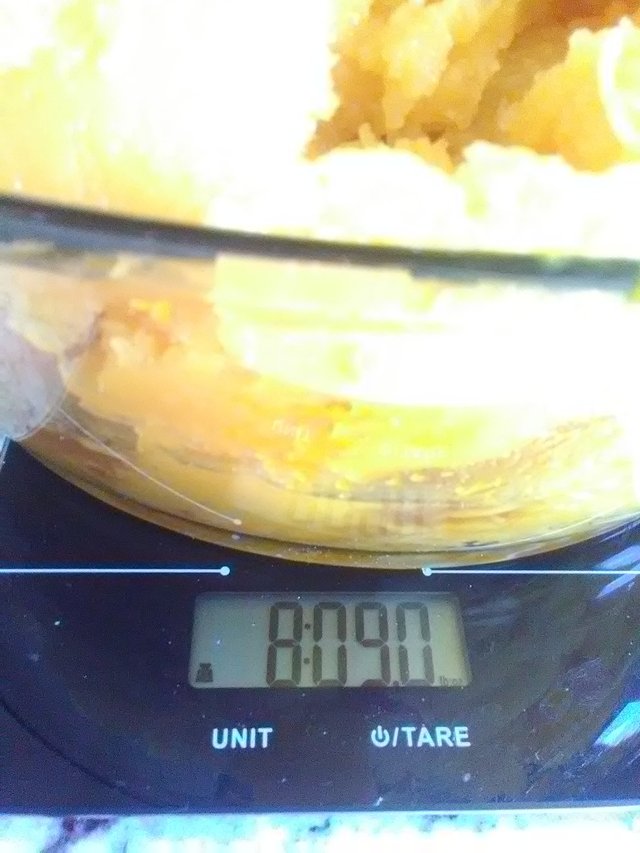 Near 15 lbs of pumpkin! Not bad! We did take some aside for making a nice pot of homegrown hearty pumpkin vegetable stew. It had coconut cream, carrots, sweet onions, spinach, sweet potato, and of course pumpkin.
It was spiced up with some cinnamon, cardamom, a pinch of salt, a splash of pumpkin pie spice, and just a pinch of brown sugar...of course we had to have a nice hot slice of buttered sourdough bread on the side. ;)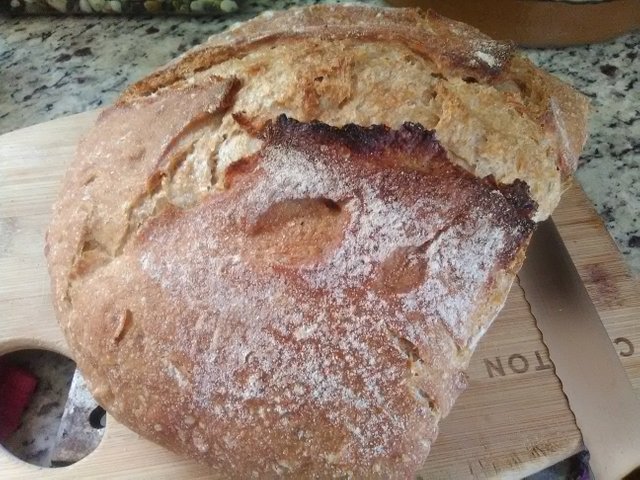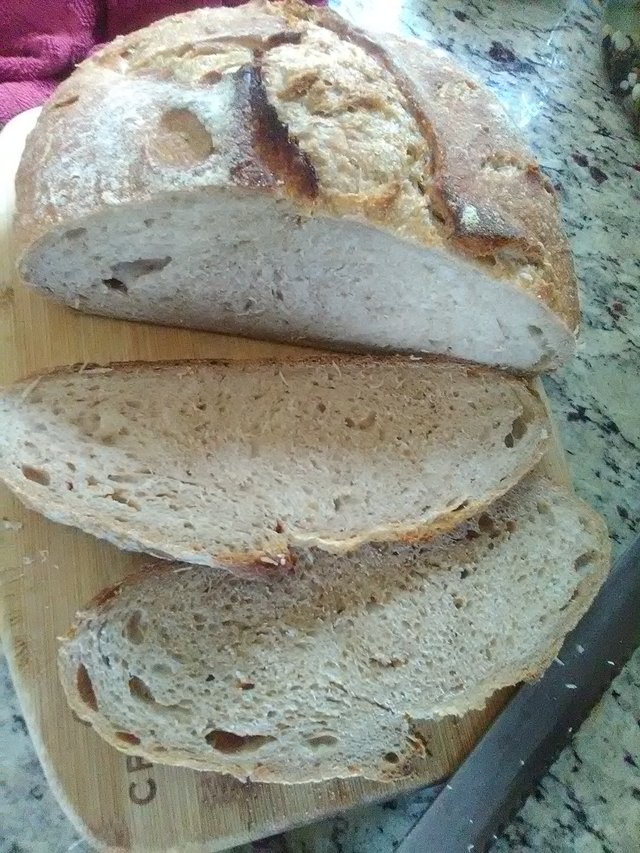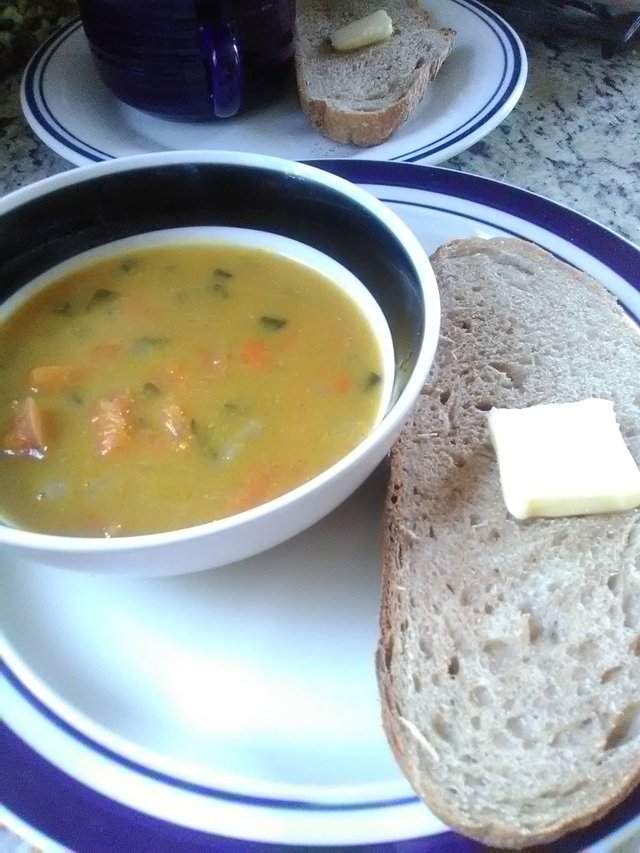 Soooo delicious!!!
We hope you all enjoyed your day as well!! Leave us a comment to let us know you stopped by!!
XOXO
With lots of love
Kindred Acres
If you find our blog posts and videos helpful or inspiring and would like to provide a love offering to Kindred Acres for all we do here, you can give us an upvote/comment here on steemit, give us a thumbs up on Youtube, or you can gift us an item from our Amazon wishlist! :) http://a.co/7U2Ibw5
Another option is to send any financial contribution ($1, $5, or whatever you are compelled to leave) via https://www.paypal.me/KindredAcres
We greatly appreciate your help and contributions!
Check out our Etsy shop for live plants, seeds, homestead goodies, crafts, and other options!
https://www.etsy.com/shop/KindredAcres?ref=seller-platform-mcnav
Follow us on Facebook to get notified of any upcoming events https://www.facebook.com/KindredAcresHomesteadAndWellness/
Upvote us on Steemit to show us some love and support!! https://steemit.com/@kindredacres
Give us a thumbs up, subscribe, and hit that bell on our YouTube channel!! https://www.youtube.com/channel/UCiZ8ynfylR5kIR9DnfcGP1g?view_as=subscriber
And finally,
Follow us on Instagram!
https://www.instagram.com/soulofagypsy_heartofahippie/