---
Grapes
---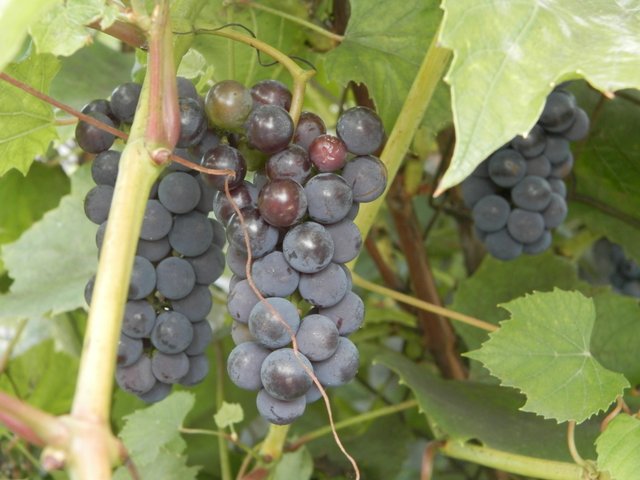 Grapes - perennial climbing plant. The grapes are pollinated by wind, insects and on their own. Liana grapes can reach 30–40-meter length and grows, attaching to the supports with mustache.
Grapes are very tasty sweet berries. The grapes are used to make wine.
---
All content and images by @irinal unless otherwise noted.