My sunflowers have started to open... FINALLY!
Dwarf Sunflower
Keep in mind, I planted these in late, the first of June. And I have been watching every day for them to start opening up and this morning, they FINALLY DID!
I know, I know, kind of silly to get so excited about them starting to bloom and open up, but I am just GIDDY with excitement! So much, that I texted a picture to my mom and husband. (It takes so little to excite me and make me happy)
My maternal grandmother LOVED sunflowers. In 1986, she had a massive stroke that left her paralyzed on one side and she would always tell me in her own post-stroke language, "that if you planted the sunflowers when the kids got out of school, they would be open and beautiful for the kids when they went back to school in the early fall". Her words stuck with me and in her honor, I planted sunflowers this year. It has been 17 years since her passing and this was my way of remembering her.
Onto the mint dilemma I have faced this year...
I have tried and tried again, but to no avail, have NOT been able to grow spearmint or mint this year. I wanted to have this herb to add to my medicinal herbal tea blends, but for some reason could never get the seeds to sprout. So yesterday after harvesting, washing and dehydrating other herbs, I broke down and went to the nursery to buy a mint plant. It saddens me, because I wanted my entire garden this year to be seeds and seedlings that I grew with my own know-how and hands.
Organic Mint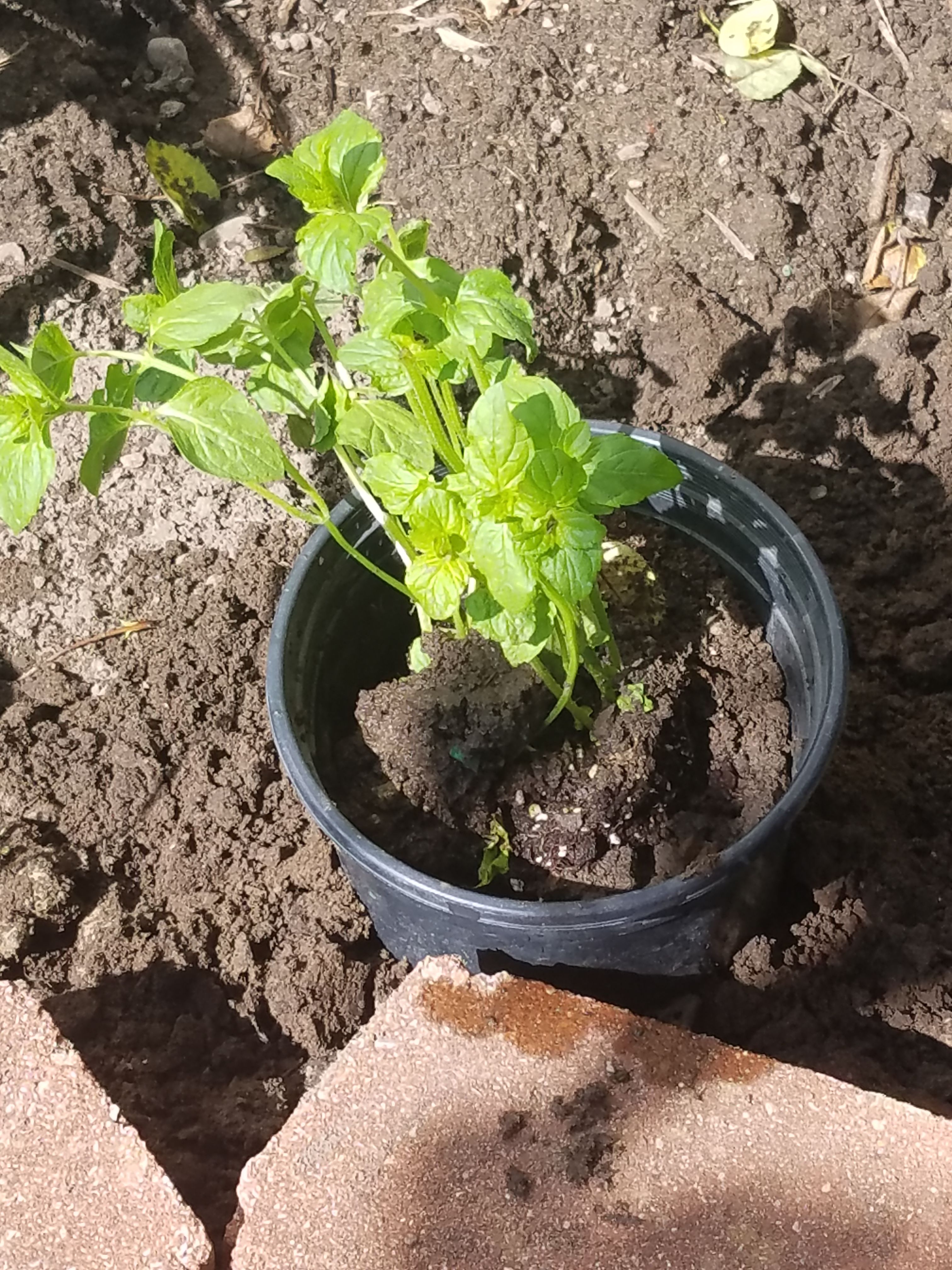 Of course before transplanting into my front yard herb garden, I snipped off a few sprigs (well more than a few) to dehydrate next and add to my selection for herbal tea.
HAPPY HOMESTEADING TO ALL!