Cannibal hen(s) : 3 & 4th trimester abortion
Hard core title but so is what a hen has been doing. Killing her own babies. I am not going to debate the human version of such things. But as a homesteader this is devastating. I have had two hens co nesting, we didn't think they would hatch anything because we just got the rooster a month ago. The same day as we got the pigs, I guess his seed is strong.
Anyways over the past week to week and a half I have been finding chick bodies. Fully hatched, some just hatched and still wet. Some are mutilated, some squished others caught a chill and died. So I went around checking nests. The co nesters last night had four chicks. This morning they had one. The oldest. So I had to clean the incubator but couldn't find the bleach, so I had to run up to the hardware store and back. By the time I had it clean and set up some of the eggs had a chill to them. But I still took every single chicken egg any of my birds had and put them in my incubator, I candled them too. So this will be a long shot of any of the eggs hatch. I also took the last living chick. Those hens are so freaking ungrateful for their fertility. We had been without a rooster for a year and a half, I think, then when they have the ability to hatch their own they kill them. 🤬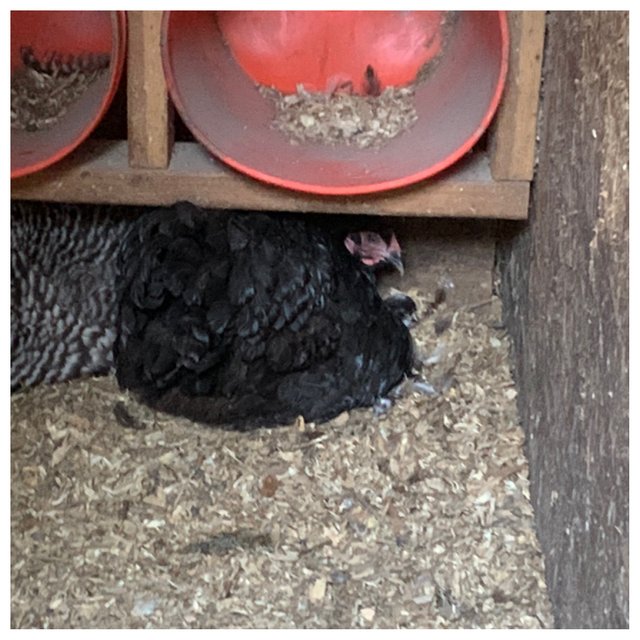 This is the hen and the back end of the co nester, in front of the hen is the only remaining chick. The little dude is even starting to get wing feathers.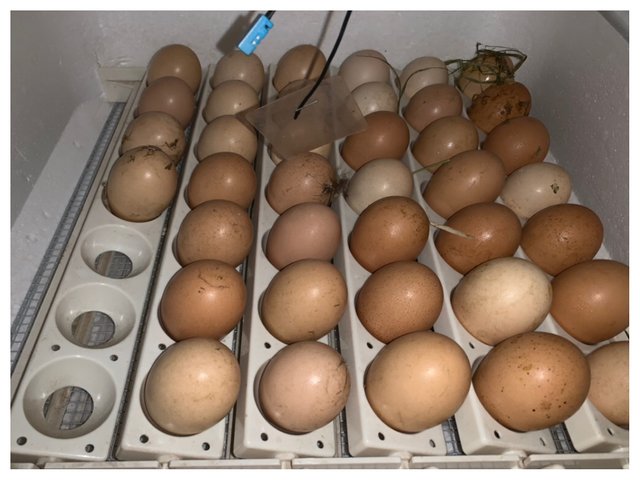 These are the eggs we took and candled.
This whole situation sucks. I don't like to incubate eggs, it's messy, smelly and noisy. So I was really hopeful that the hens would do the work for me.
Man chickens are hard core.
• All photos and content are our own. Please do not use any part of this post without our expressed permission. Thanks for not being a dick •