This is a vision for the future. This is how we take this violent world and make it a peaceful Earth. This is a simple vision for a peaceful revolution. I'm not anti-grid... I'm anti-their grid. I'm not anti-education... I'm anti-their education. I'm not.. well you get the point. I give to you- Revolution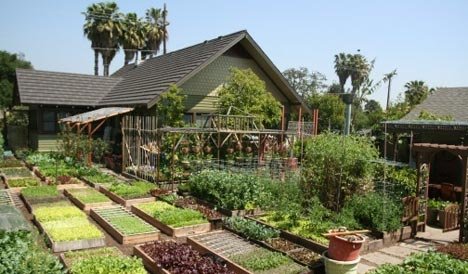 The Revolution will take place. The time and method are still up in the air. Ideally it won't be fought with guns, sanctions, and weapons of mass destruction. It will be fought with acres of land, solar panels, rain collection, and off grid solutions. The goal is to stop participating in their system and to create our own. We can't wait for Monsanto to grow a nicer plant for us. We have to turn every inch we have into a productive landscape, and use our resources to change the world in front of us.
If you want peace on Earth. If you dream of a better way. If you want governments to shake in fear at the mention of its citizens then it's time to embrace domestic change and reoccupy your house. Free yourself step by step from shackles to their world and truly become sovereign. Teach each other. Learn from each other. Help each other. Build a Different Possibility.