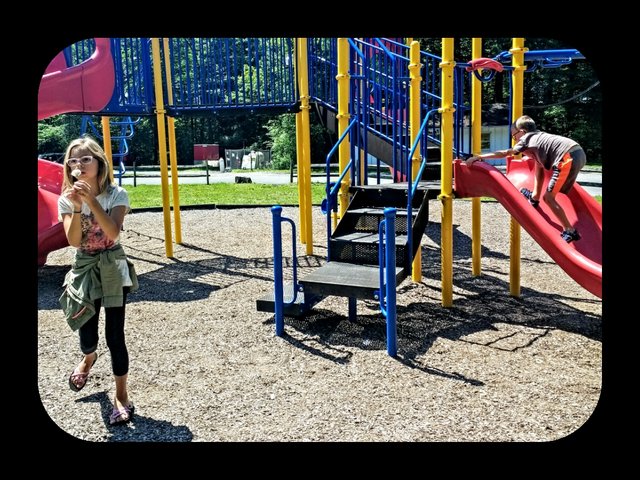 ---
What do you do when it's nice weather in the morning and the forecast calls for thunderstorms in the afternoon? Here's what we do: We flip the day!
Instead of doing school in the morning and be outside to play and explore we flip it around and spend the morning outside, today in the playground. Then when the weather gets bad we can sit inside and do school.
This is one thing we enjoy about our traveling lifestyle. We make our own schedule and can always change things around if we want to.
This kind of freedom makes me feel... FREE!
---