Tomorrow evening at 8:30 (Central Time) I'm streaming on YouTube a live, interactive interview and Q&A following the screening of my documentary "The Wall: The Stories of the 2018 Minneapolis Homeless Camp". Host David Fugate of HereandThere.live will interview me and James Cross, founder of Natives Against Heroin, who is featured in my film as a volunteer at this homeless camp.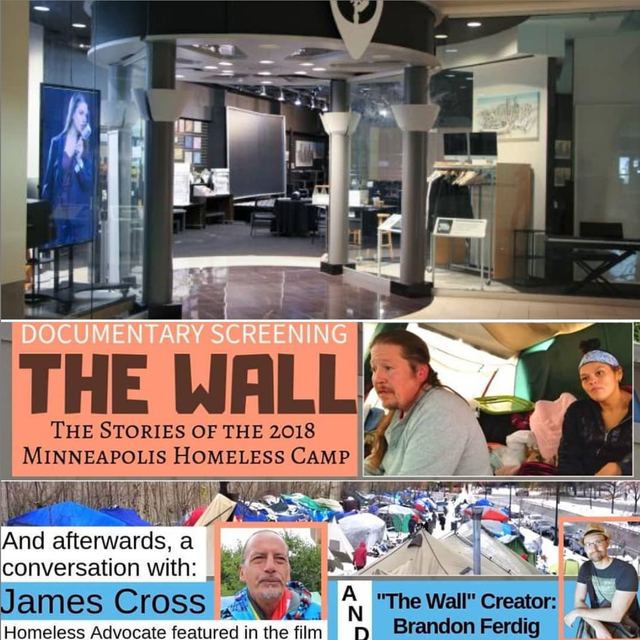 venue and event poster
I will share about the making of this documentary. James will talk about his on-the-ground battles (then and now) to help his community through addiction and poverty. After about 15-20 minutes of interview, we'll open things up for questions--including from any of you. If you can't make it to the livestream but have a question for us, offer it in the comments below.
Join in tomorrow night here: https://www.youtube.com/c/theperiphery
See you then!