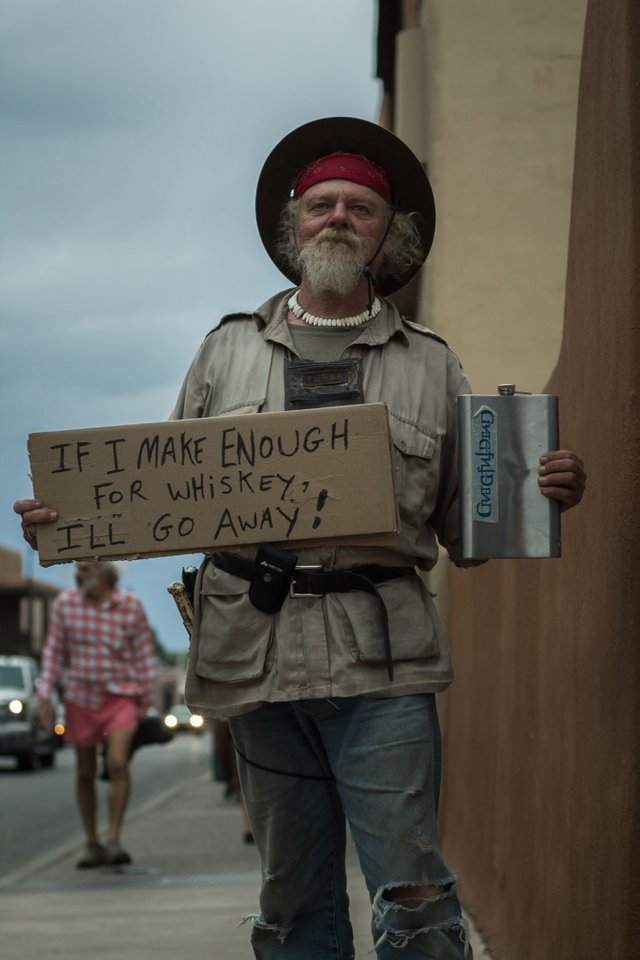 My amazing and talented homeless street musician friend Kavin recently got all his stuff stolen.
Even his most powerful tool his guitar was taken from him.
My friend Jen Stilons and I thought of an amazing fundraiser/pay it forward idea for our special friend.
He makes these amazing signs and we thought we could get a bunch of people holding his signs and then sell these prints and give the proceeds to him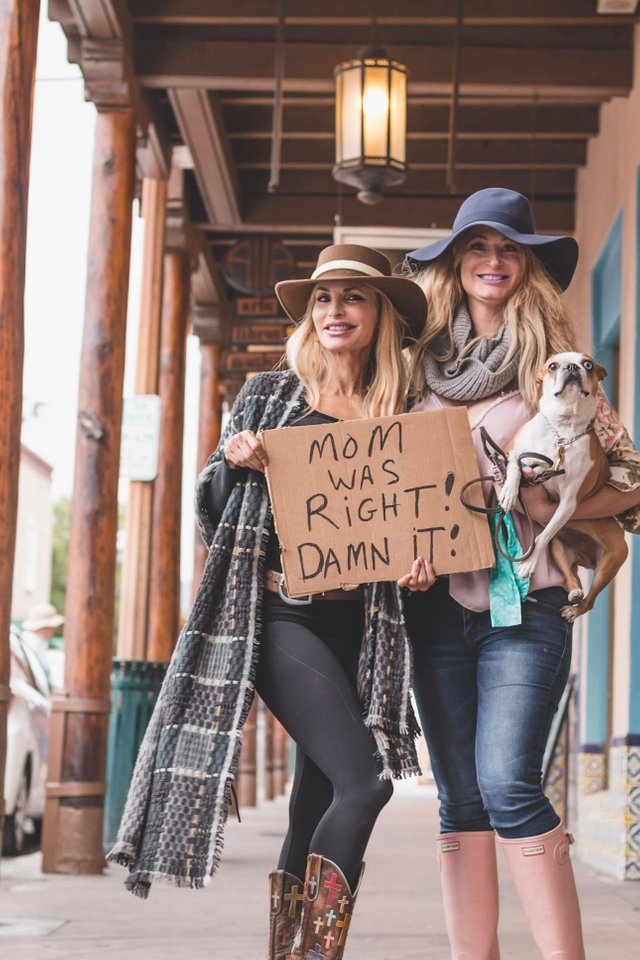 But before our photo shoot yesterday Jen put out his story on a Santa Fe message board asking if anyone wanted to donate a guitar to him.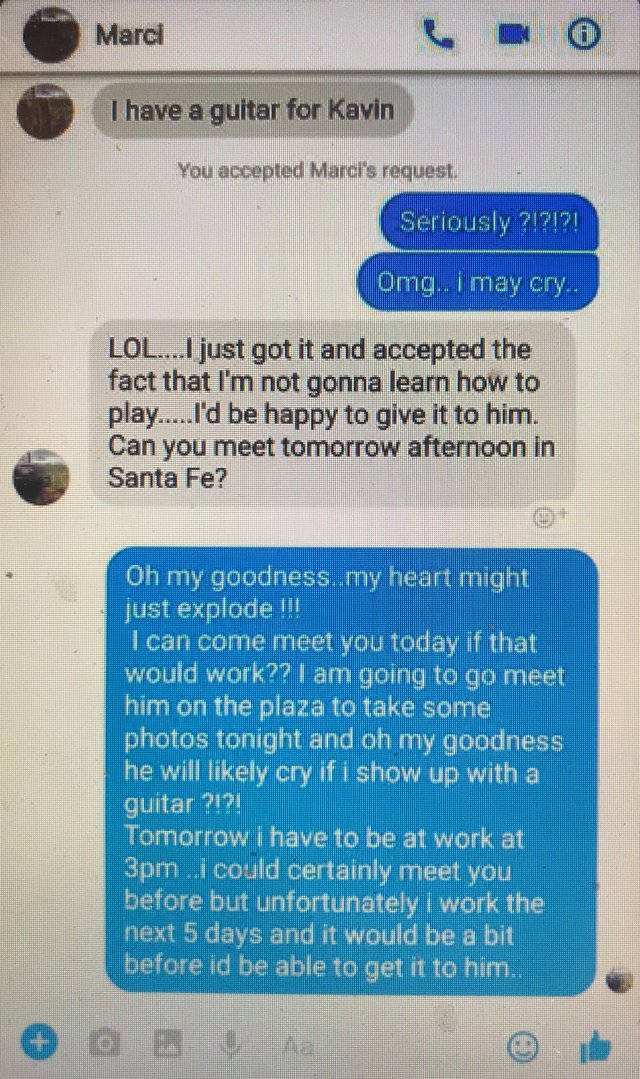 Within a hour two people offered up guitars!
The random acts of kindness started happening!
We were also contacted by KRQE a news station in Albuquerque and they are now going to air a news story about it all!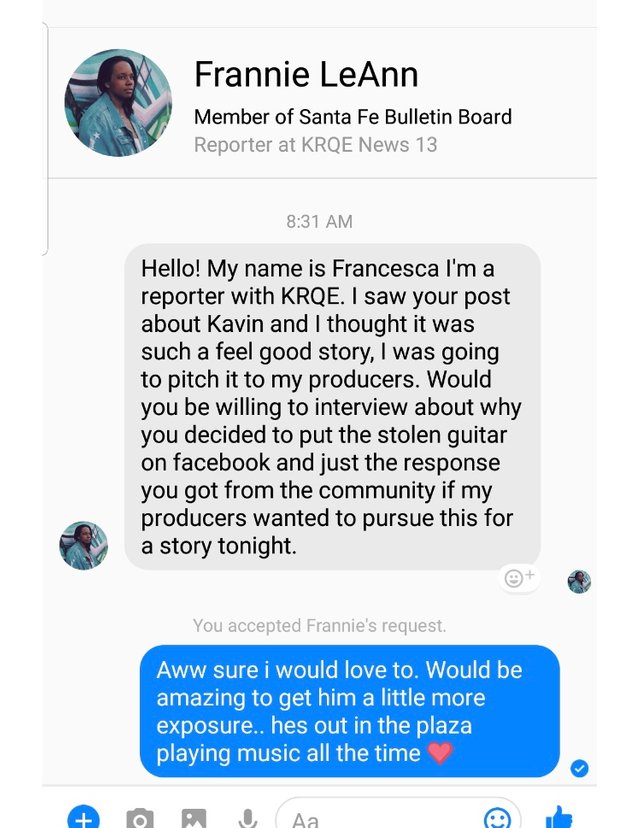 You can watch the newstory here

Kavin's been playing street music for over 50 years and his dream is to live in a van.
I thought that this is amazing opportunity to continue to help this special soul further.
We have these great photos taken by my friend Jen Stillons of people from Santa Fe from all walks of life holding his signs.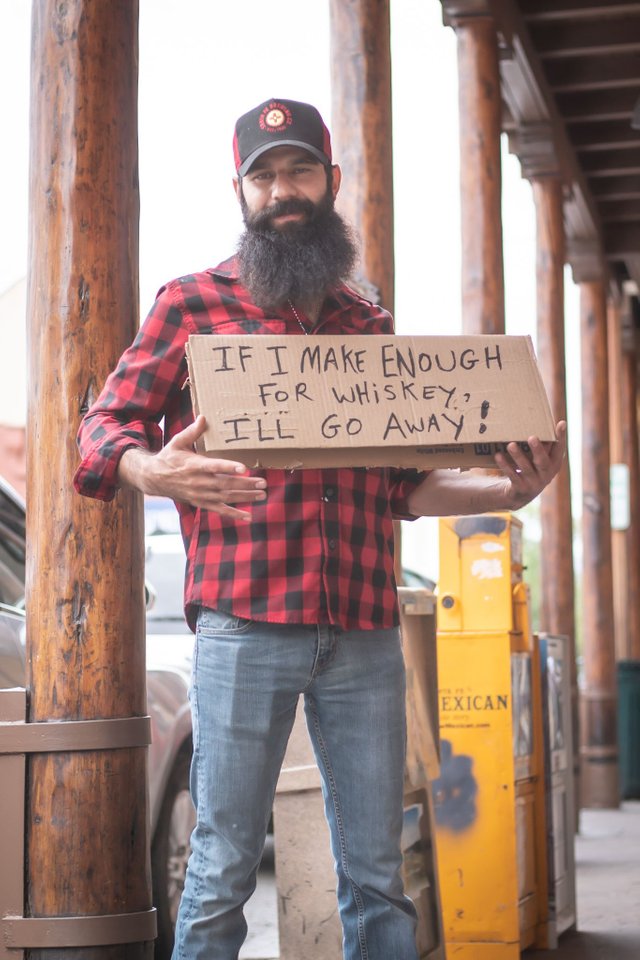 A great pay it forward/random acts of kindness project to is to now sell these prints to help him get a van!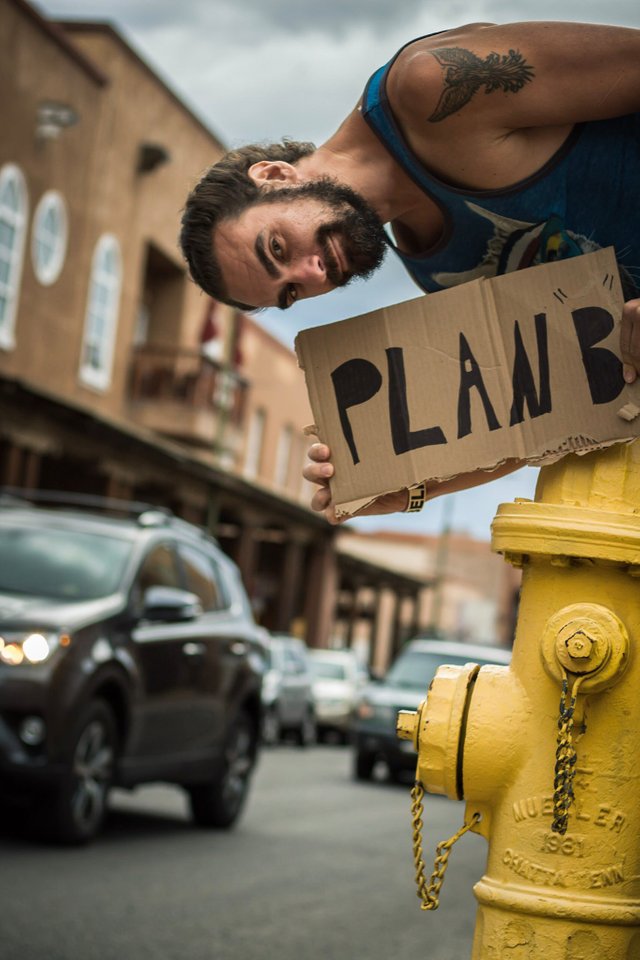 Buy one for a friend and then they could buy another for another friend! and so on!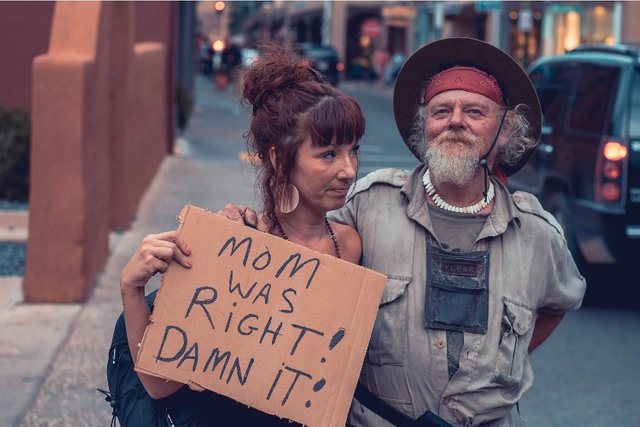 If you are interested in buying a print email me at [email protected] or check out the gofundme pagehttps://www.gofundme.com/van-for-homeless-man-who-got-robbed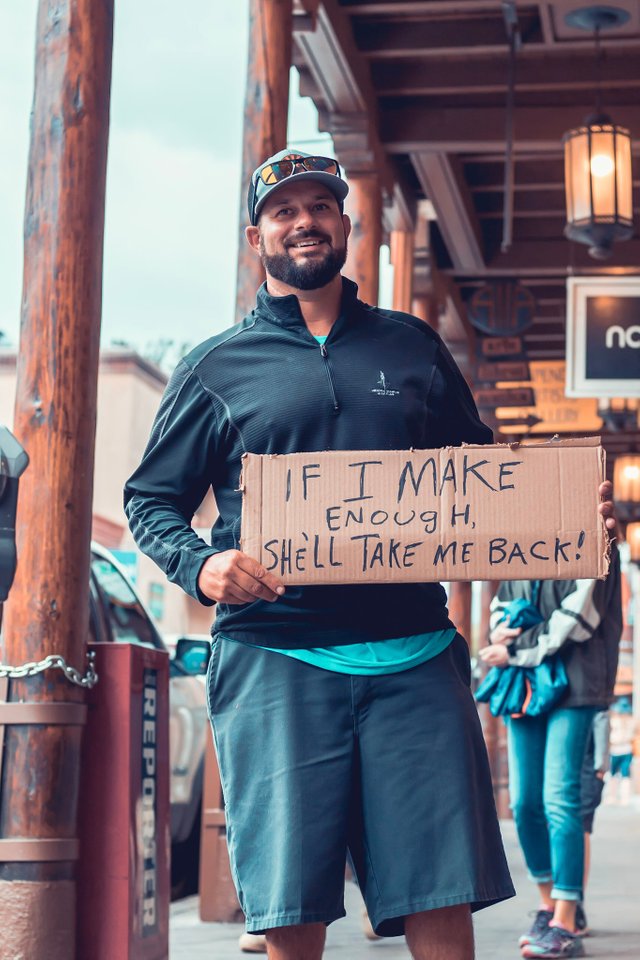 We are looking to sell the prints for 22 dollars.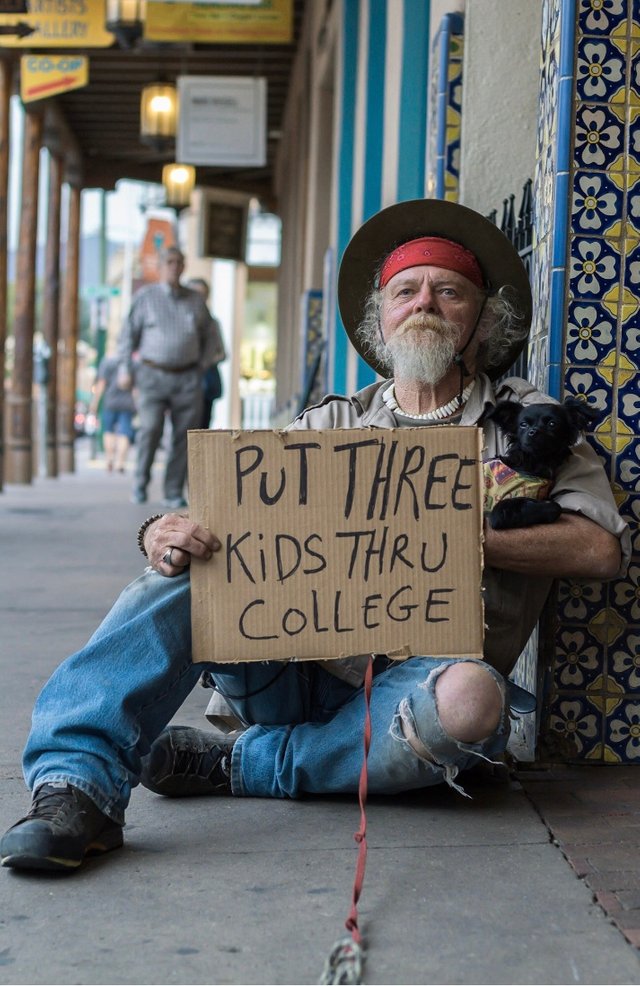 I looked online and we can print 10 by 24 photos for 6 dollars.
I will even donate all the proceeds from this post and give all the money from this post to him.
Heres the video of when I first met him last Jan.

He's a special friend and we talk often.
He randomly even texted me once when I landed in the ER but he didn't know that he was just checking in on me.
We have some sort of special kismet connection!
Im also developing an off grid tiny home rv park in Taos,NM and one of the things Im including with it is a live/work program for the homeless!
www.inspiretaos.com
The homeless are my people they are my friends!
My dream is to continue to help them more on a consistent level:)
I have really been inspired by community first a tiny home community for the homeless in Austin, TX

I contacted them to ask for guidance on my project and they even gave me their business plan to help!
I got this the same day all this happened with Kavin!
I have a big heart for the homeless and I have been working with them for some time.
I even got to involve them in this art car parade I was part of and saw the changes that happen when they are put in empowering positions.
A news station in houston even did a news story about it!

Help us get this story out!
By helping Kavin get a van and for further awareness for this live work program I will be doing for the homeless!
Teamwork makes the dream work!
Look at what I found right after we did the news interview!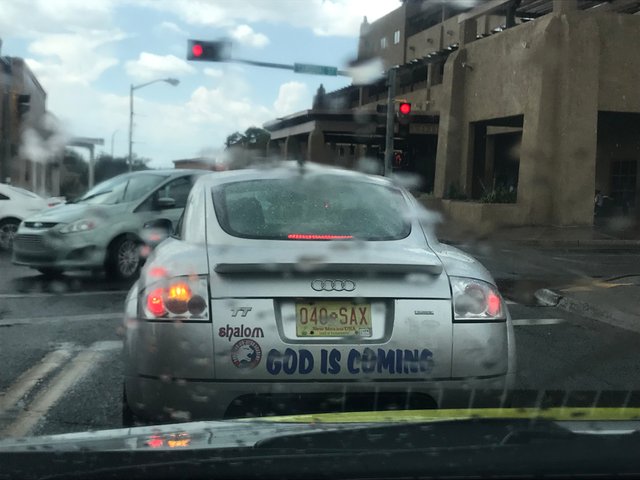 God is working powers!
Please upvote, share and resteem and make this post go to the masses!