Helo my brothers and sisters Steemians..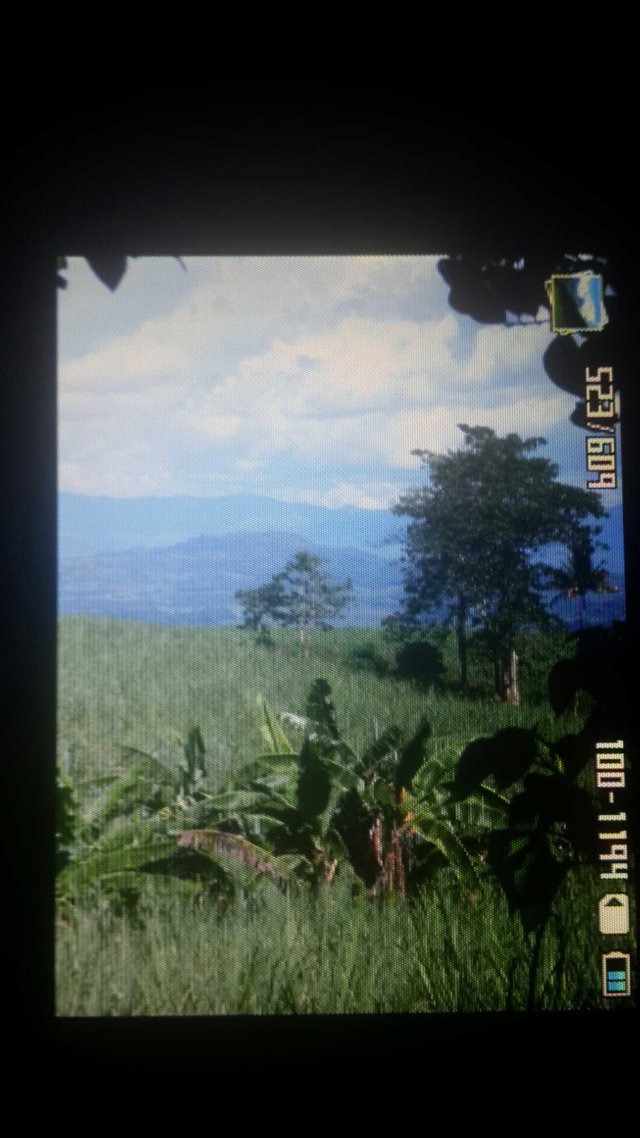 This is the place where I wanna be, sorrounded by plant like sugarcane, banana and Gemilina tree. This view I always seen when I wake up in the morning. I saw the place at the narrow end was overlooking. Only the singing bird you can hear everyday, I really miss this place. Far from pollution, is not a crowded place.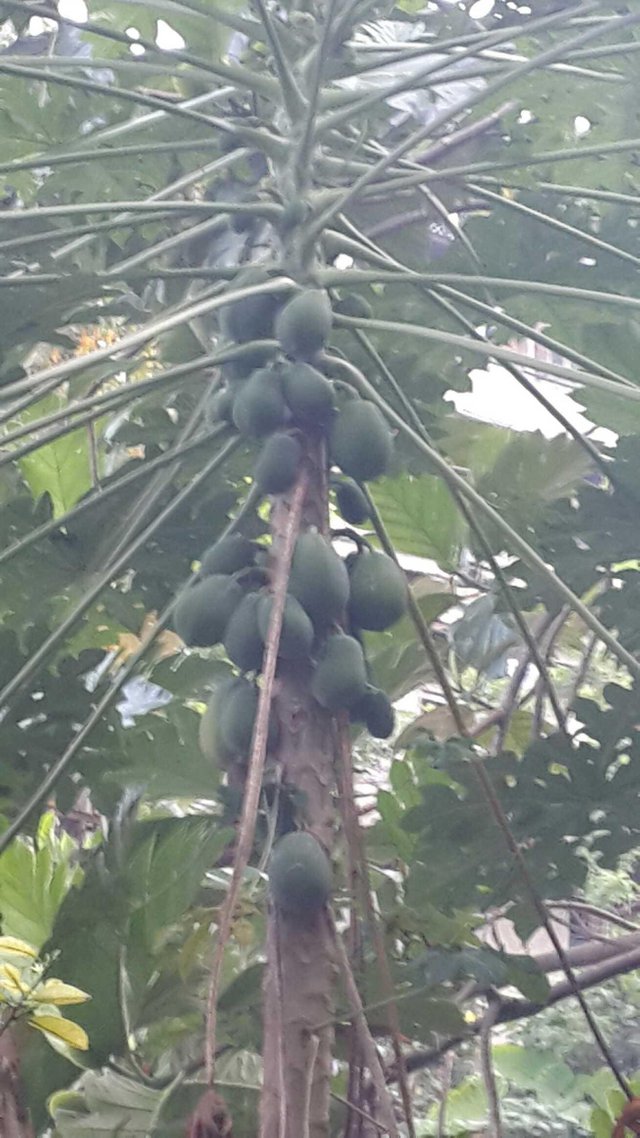 Papaya in our backyard, since before when im still a kid I always eat papaya fruit when its ripe. My mother said, papaya is good for the body. It can help us to our disposal to not constipated. We can also get more benefits from papaya according to my grandmother it can prevent us from heart deaease, diabetes, help good digestion, good for hair cause it contains vitamin A, and this vitamin is good for the hair. Theres a lot of vitamins we can get from this fruit, that is the only thing I've known from my grandmother. Papaya is a known fruits, we can use papaya fruits in many ways, so guys we need to eat papaya often because its good for our body. For those who does'nt like the taste of papaya it is a time for you to try this, I like papaya it taste sweet and delicious.


This is Bellpepper, my mother planted it in our mini garden and I saw it theres so many fruits. Bellpepper is usually used for cooking vaiant, it is used to mix it to the vaiant to make the smooth yummy. Good thing to know that bell pepper is good source Vitamin E, C , A, B6. Bell pepper is good for immune system, we can power up our immune sytem by eating this fruits. It is good also for diabetes and for inflammatory and can low your calories at the same time burn cholesterol fats. You shoud'nt miss it, to have additional knowledge about the good benefit of every plant in our sorrounding.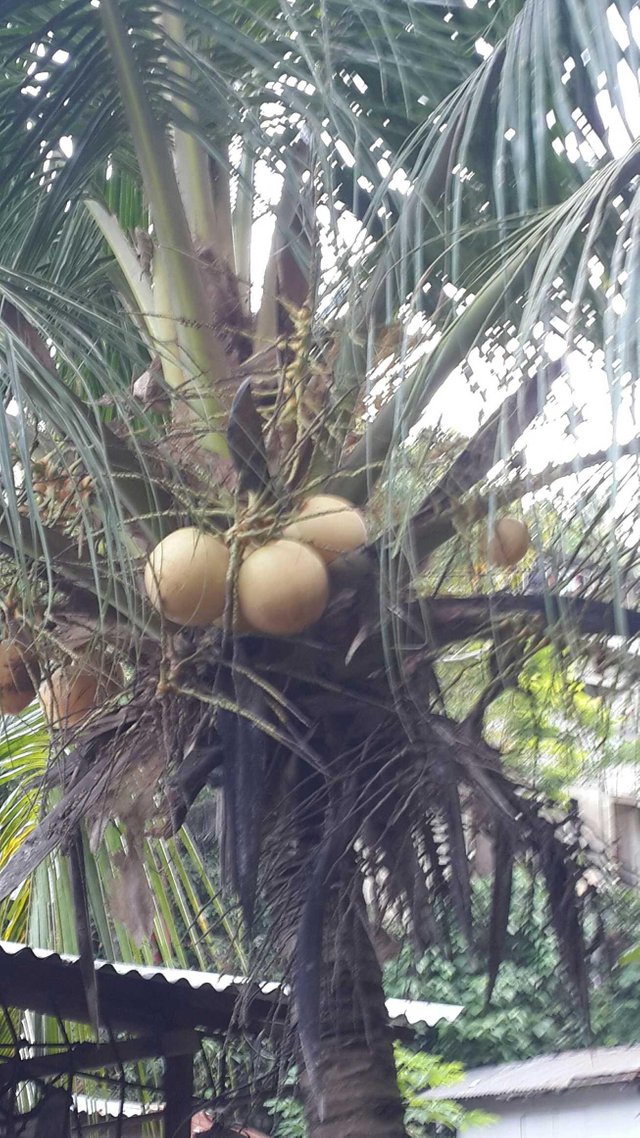 Coconut tree and it has a lot of fruit, I know all of you familiar this fruit and it can be seen everywhere like the two fruits above I mention. Since before until now, im a coconut love, everytime I went to the market I always buy this fruit, I used for buko salad or buko Ice candy, buko with soup. I really love the taste of it specialy the coconut water of it, according to them drinking coconut water is good for our health, cause it can provide it electrolytes, calcium and many others. It can also clean your bad cholesterol, and boost your immune system. Coconut fruit is very delicious and aside from being delicious it is also nutritious. I always eat and drink this fruit every now and then and even my kids. It is also a big help to maintain our energy level in our body by eating this fruit. I know theres a lot benefits of this fruit but I only share to you what I have learned this fruit.
God bless Steemians, thanks for dropping by
SOAR HIGH, FLY HIGH STEEMIANS
I voted @steemgigs as my witness here. I also voted @surpassinggoogle as my proxy.
I am a part of @steemitfamilyph and #steemitachievers. Join us on discord!
Steemitfamilyph Discord
SteemitAchievers Discord
This is your friend
@delpha💗