If in doubt - DIY!
Not all orders are what you expect – be prepared!
---
Not all online orders are exactly as they are advertised and this is one thing you definitely have to be prepared for when trying to decorate/transform any type of room. There may be mis-representation of colours, shades, sizes, textures etc, but one thing you don't exactly want is a completely different product.
It is always a good idea to stick with a website/company/brand you can trust or have a good purchase history with, however, this can't always be the case, especially if you're like me and like to add unique and quirky small touches to your design.
Unfortunately, in my case, I went for my trusted Groupon website, but still got stung by a mis-representation of a product, the most important piece of furniture – THE BED! How annoying!?! But luckily, nothing that couldn't be quite perfectly fixed with a few layers of paint I already had in the house from painting the woodwork in the bedroom.
To cut the long story short, I ordered a 'light oak' children's single bed, which looked like a quite warm, nicely finished bedframe. However when I opened the package (nearly 2 months later, as I didn't need the bed to be constructed until the very end), it was more like a raw, untreated light pine shade. Gutted!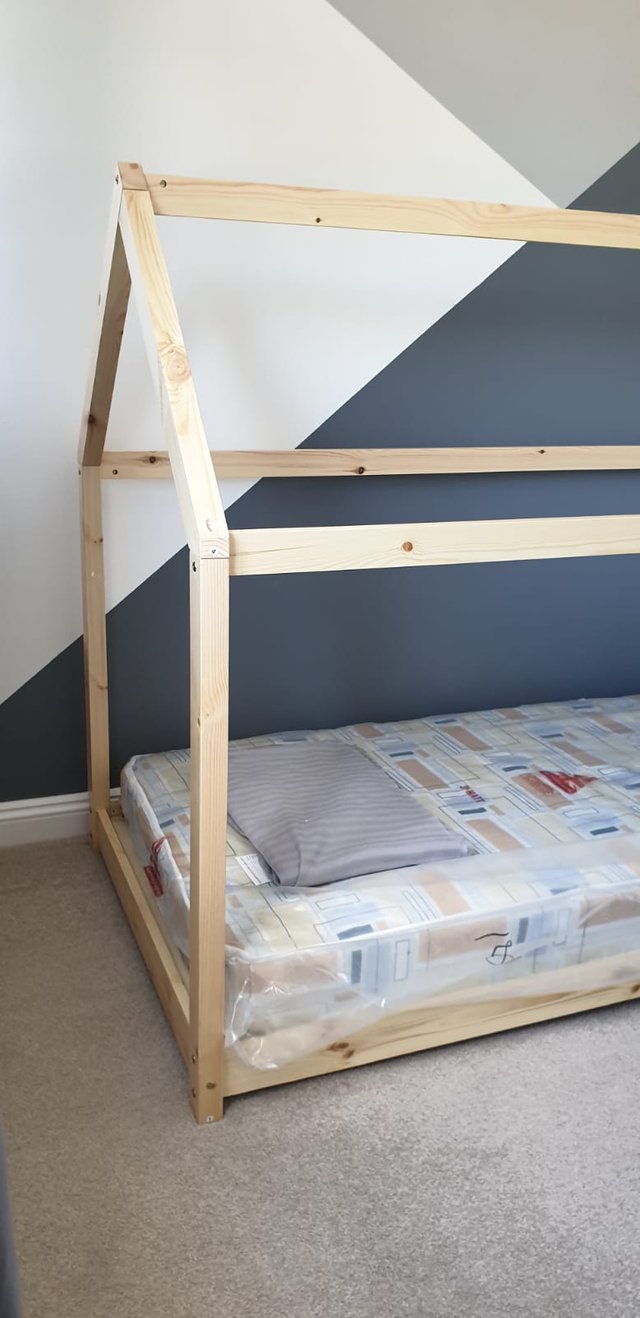 I didn't let it get to me as I knew it was fixable and in actual fact, I would've preferred it in white, but they had sold out of that colour option. So there was no holding back, the same day, I got painting.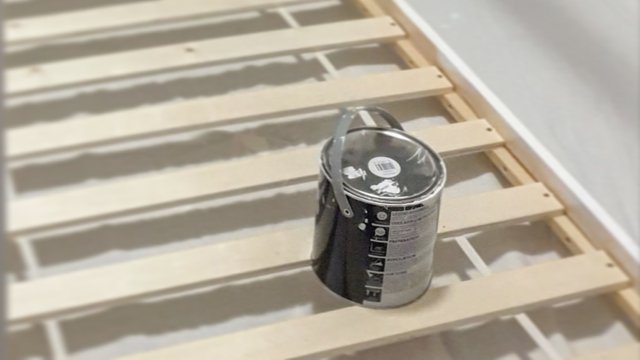 And with just two coats of paint, and less than 24 hours later, I had transformed the bedframe to something more tasteful and finished looking!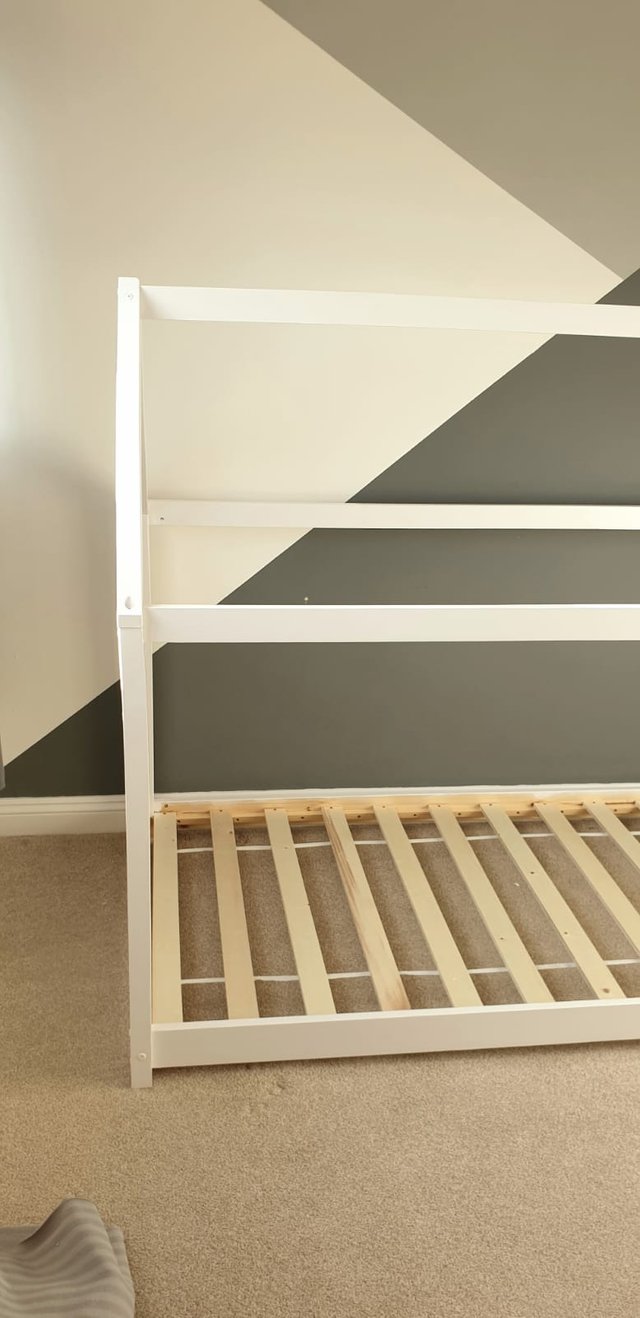 So here it is, proof that you can D.I.Y and create a perfect look from something you maybe weren't so happy about!
Don't let a shoddy order dishearten you – try and fix it yourself first ;-)