Leaving Los Angeles? Try Moving to Colorado.
Denver Native & Realtor Sunny Rosario Trujillo has a long love affair with the state of California. "A lot of my friends are leaving California. They're leaving Los Angeles. They're moving to Denver."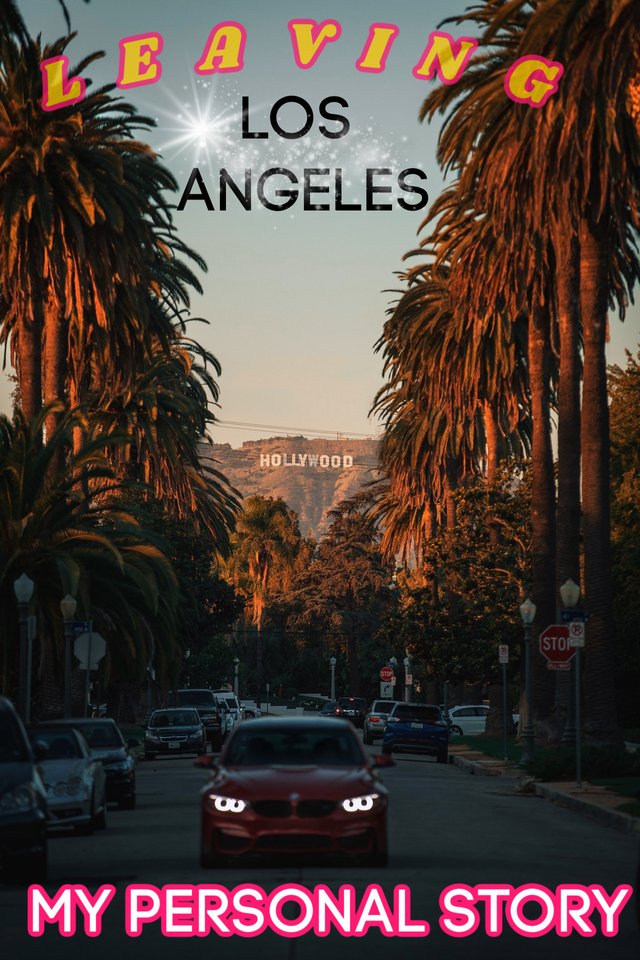 Part blog and part sales pitch, Sunny gives you her personal opinion and offers some perspective on the similarities and differences between the two states - Colorado and California.
LEAVING CALIFORNIA
WELCOME TO THE VIDEO!

I am going to apologize in advance. I am SO GLAD that you're leaving California. Cuz that's why you're here, right? You googled "Leaving California" and you got me. Well, you're in good hands. Sit down, baby. I am going to make you a coffee and we're gonna talk it about it. If you need a Realtor in Colorado, please give me a call first. You can put this video on pause and do it now or leave a comment down below and I can get back to you that way.
My family, long long ago, is one of the families that left California. You might be surprised to learn that my entire tribe hails from SoCal. My grandfather and his brother delivered newspapers to the citizens of Hollywood on roller skates while their German Shepard, Chance, pulled them by a rope. Isn't that the CUTEST story ever? I would never make that up. My great grandfather owned two bakeries in Los Angeles. I won't get into why they left. It was so long ago that it's not really relevant to this conversation.
I am glad you are leaving California because, in my opinion, quality of life has become unbearable and the taxes imposed on the aforementioned terrible quality of life are astronomical and offensive. If you are a business owner entrepreneur, how can you possibly afford to survive in California?
While I am jumping for joy that you are leaving California and taking steps toward a better financial future and a better quality of life for yourself and your family unit - whatever types of human beings or animals your family unit may consist of - I can empathize. Denver, Colorado has hundreds of days of sunshine per year. The other days are perfect, instagrammable fall days and winter days by the fire but in real life. Besides, lack of seasons can make you feel a little crazy after a while, like you're in the Truman show or something.
I would like to be the first to offer my condolences and to suggest that if you are leaving California, you should try moving to Colorado! I am a native and I am sticking my neck out here. So I hope we can be friends after this. Internet friends.
After high school, I moved to LA with a friend. I was going to make it in Hollywood as a singer! Yes, I was living my dream since childhood. Just like all of the other people who moved to Hollywood to live their dream since childhood. Turns out I wasn't the first. The talent pool was kind of, saturated. SO here we are! I truly have a captive audience, no pun intended.
If I were leaving Los Angeles, here are the things I would miss, in loose order of importance:
Talent Community - A little later, I traveled to LA for auditions. I had a regular job and I was trying to balance my job with my career as a creative. I was very lucky because I had a boss at work who was a musician and he told me that he would hold my job in the event that my work in LA kept me away longer. Nowhere else have I found the support of other creatives like I did in those times back in LA. Don't get me wrong, all of these people are you direct competition and they will cut your Achilles under the brunch table, but there is no other place in the world where you can talk about your artistic dreams with total abandon or gather up a bunch of talented friends to pitch in for a video project - or to move your apartment again when you quit your job as a waitress again because it's not totally fulfilling. Everyone gets it.
You won't miss the traffic! That's because the last three waves of California transplants were kind enough to bring it with them. You'll feel right at home in any one of our lovely traffic jams.
The trade-off is that our public transit system is phenomenal. You can conserve on your carbon footprint by taking public transit to get your vegan wrap after pilates. Again, because of your ancestors, there are plenty of small-carbon-footprint vegan people for you to make friends or collab with. In no time, your new Colorado friends will be willing to move you from one-bedroom apartment to the next as you find yourself HERE! SIDE NOTE: There's a better way! I'm a Realtor so I can help you with all of that, in terms of living situation, so just DM or text me.