Something has broken my boring journey...fortunately
Ok, I have checked all my Feed, upvoted some posts, found some newcomers and supported newcomers...
Duties done...now I should post anything to be in peace with steem addiction (LOL).
But, honestly, I don't know what to post today... I'm too tired, possibly because I woke up at 5 AM to catch an early flight to the north of Italy and, damn! it is so cold outside!!
I have been also playing some @drugwars but I rapidly get tired to continue playing it...
Suddenly I have remembered there was another game being cooked in the Steem oven.
It is called holybread.io , a promising RPG game that has appeared several times at my feed lately...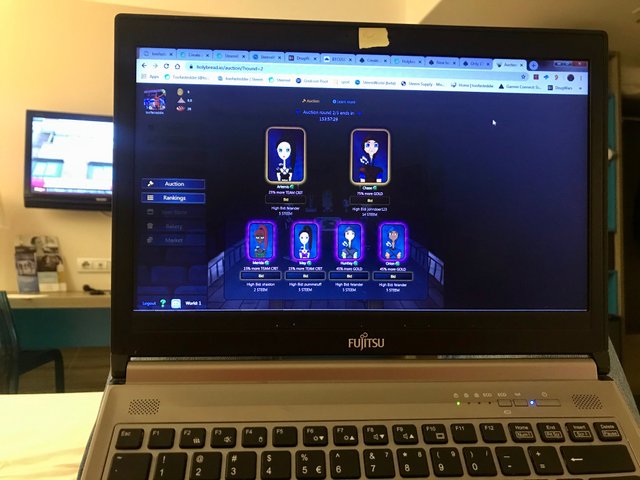 I decided to have a look on it and I found it is still on development but, I have received some tokens (BREAD) for free just for registering.
Apparently the game design seems quite interesting and looks like there is a good team behind it.
As you can see below, we will have to wait for some days more, around 14, in order to start playing the game. In the meantime, it is possible to get some "heroes" in the "auction" field...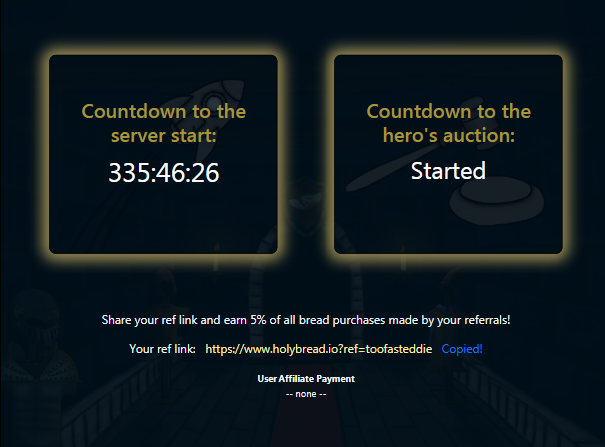 Still learning what to do here with the "Auction" but seems you can bid for certain heroes they are offering in a discounting way...
In the meantime, I get as well a referral which is the following:
https://www.holybread.io?ref=toofasteddie
So, if you want to give a try, don't forget to use it, seems I can get some BREAD if you use my referral in order to pre-register in the game and, if you do so, let me know in comments and I will try to compensate your effort with an upvote ;-)
Jokes aside, it is always good to discover that developers keep building usable DApps on this, our beloved blockchain.
Enjoy!