What is Christmas? My dad's birthday!
So every year we have double magic this day! Today we have the 7th of January,and it's Christmas in Russia.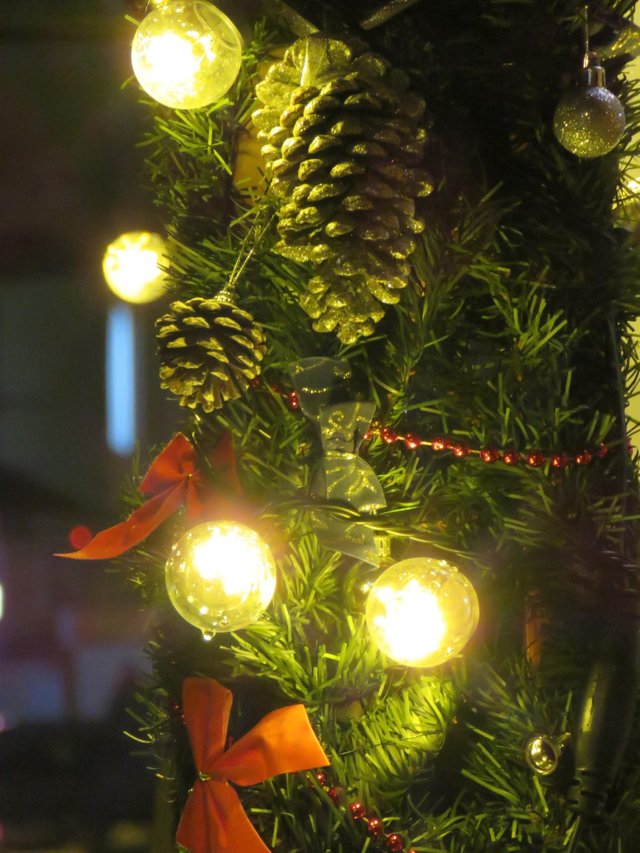 I am a Daddy's girl absolutely:) I always was and am his main princess, he always was on my side, and he forgave me everything;) I was Daddy's dream, and his love to me was endless.
My beloved Daddy's day is very important for me, so we try to make him very happy. And I think of his health as usual:)
This box is my gift to him - many fruits (what else can a fan if a raw vegan diet give as a gift?:))) and a certificate of the shop where the watches he wants are sold. He was happy!:) My mission was completed:)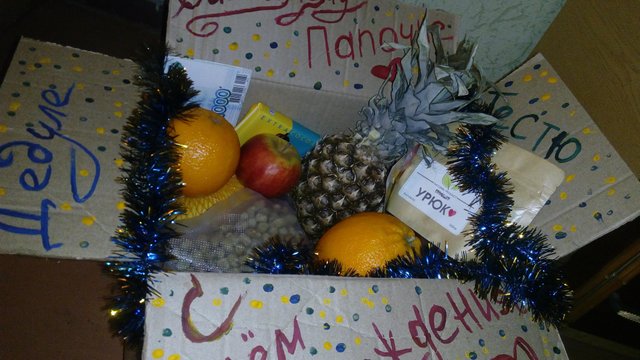 And we spend all day long together enjoying street Christmas beauty.
Share it with you, guys!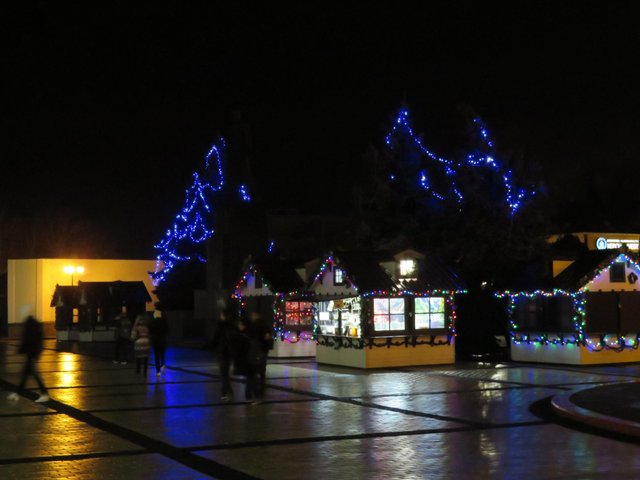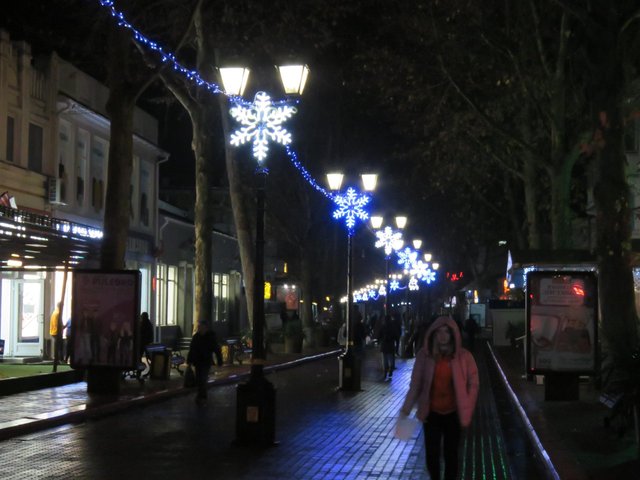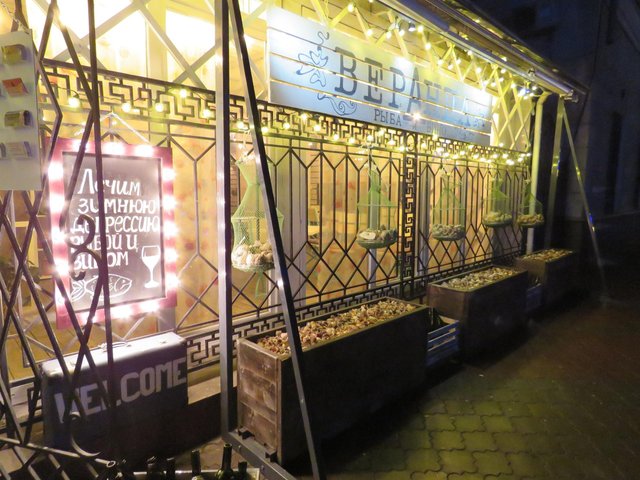 A Nice variant of decoration of a restaurant, yeah? People ordered and ate them, and then they serve as decoration. I like the idea!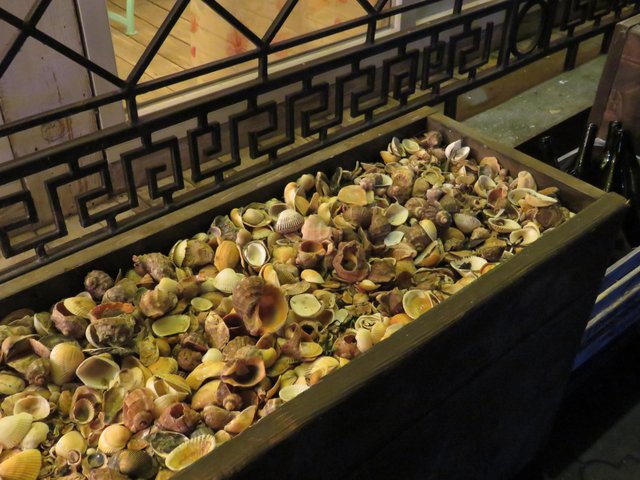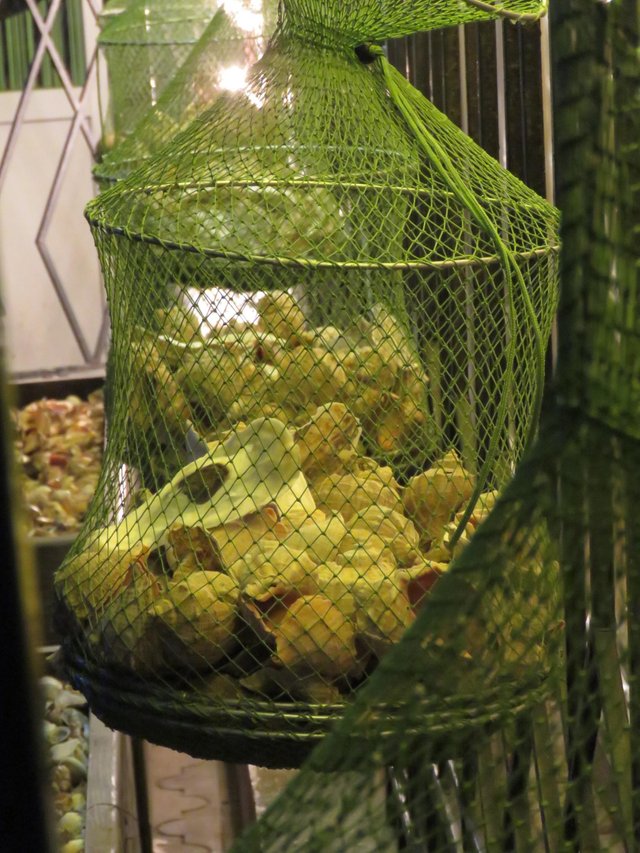 But street night magic is much better...