A couple weeks back I got yet another 15% off eBay coupon, so I took full advantage! This was a pretty good box of Premier! My best hit: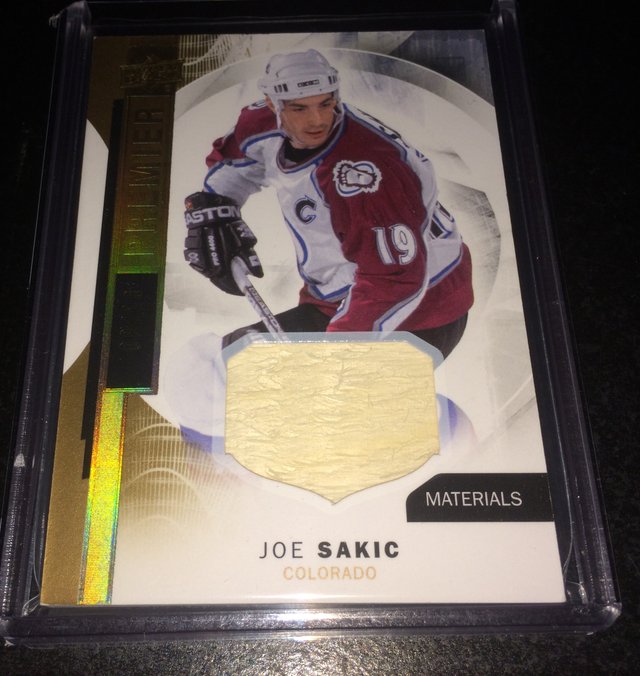 Joe Sakic Gold Materials 9/10! It's definitely a game used Stick Card! Talk about rare! I'm going to post it up on eBay soon!
This is a link to the box break video! Don't forget to click like and subscribe to my YouTube channel!
Contact me for buying and trading here, or through the following ways:
YouTube channel: Shaun's Collectibles
eBay: 3883shaun
I should have another video for some ultra cool silver coins for my stack soon!
Happy collecting!