My first car was a 1973 Volkswagen Karmann Ghia that I bought in the mid-1990's for about $1000. I was barely able to drive it back to the house because of the sorry condition it was in and the top speed was about 50 mph going down hill with the motor that was in it.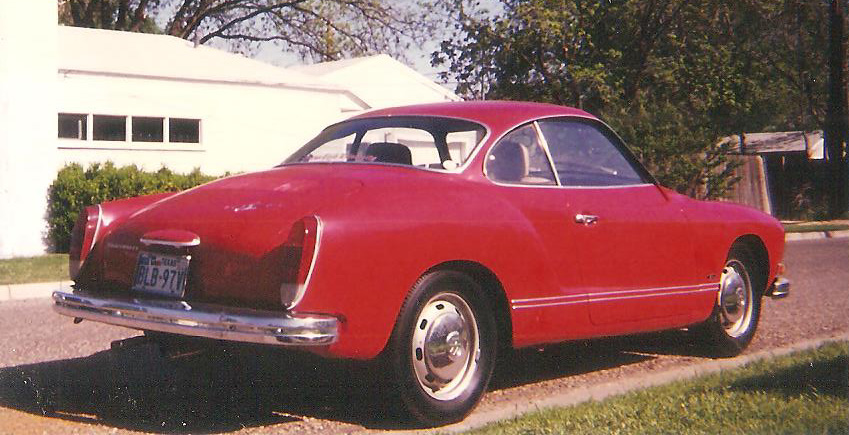 After Restoration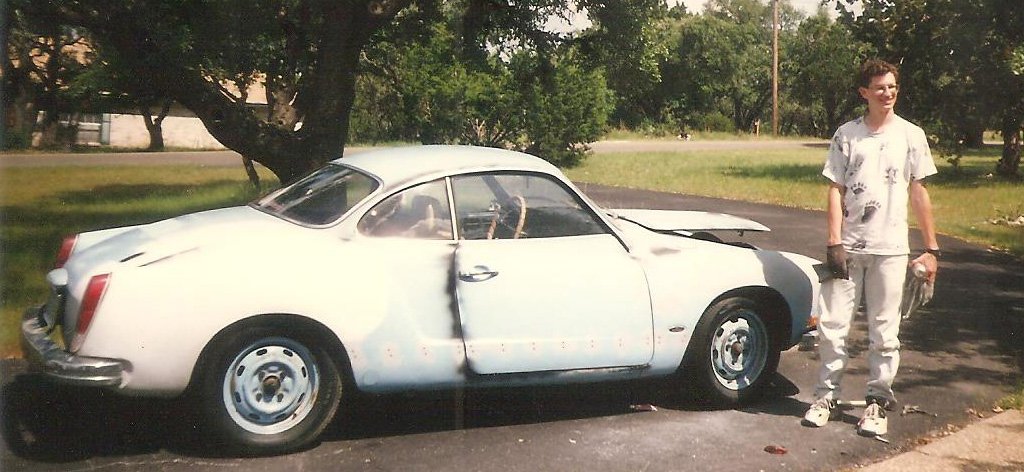 During Restoration
The car left me stranded in parts of west Texas and New Mexico many times but there was always a friendly passer-by to take me into town for parts or I was able to get it going down the road with some bailing wire and duct tape.
It wasn't only my first car, but also my first car restoration project. I had the motor replaced and had the seats recovered. I installed new carpet, did some bodywork and paint, and then lots of little modifications to get it to run and look better.
I loved the unique design of the Karmann Ghia. It was fun to drive, small and light weight, with the simple air cooled engine in the back. No A/C, just a vent fan and windows.
I could go on with stories about the car besides the times it left me stranded somewhere (before cell phones), like when my brother wrecked it in San Antonio, or another time my truck crashed through the garage door and into the Karmann Ghia without anyone in either vehicle (because of an automatic start button that was mis-installed in the truck).
Restoring cars became a passionate hobby for me, I enjoy turning old neglected things into something better. After I finished the Karmann Ghia I started looking for my next project car, but more on that in a different post.